London markets are legendary affairs, representing an astonishing variety of traders hawking everything from vintage furs to handmade jams, antique lamps to punk t-shirts, game birds to suckling pigs. You'll find them housed in beautiful, refurbished turn-of-the-century buildings, or spilling out into the streets and alleys of multiethnic neighbourhoods, providing the best food, the best deals, and as much fun as you're likely to have shopping anywhere in the world. Arrive early to beat the crowds and ensure you'll have enough time to browse the stalls!
There are dozens of markets to choose from, but we've narrowed the selection down to help you out. Herewith, a list of just some of our favourites.
Borough Market
This London market is the Garden of Eden before the Fall, heaven's version of a farmer's market. A labyrinth of gourmet food aisles filled with some of the very best food in London, from organic farmer's eggs to pheasants and raw cheeses, savoury meat pies made to be eaten right on the spot, freshly picked berries, crusty bread, overstuffed pastries and everything in between. The best part is, most traders offer generous samples of their wares! More permanent stands also offer cooked delicacies; if you're looking for where to eat in London, arrive with an empty stomach and a healthy dose of culinary curiosity and leave wonderfully sated, ready to continue exploring the city.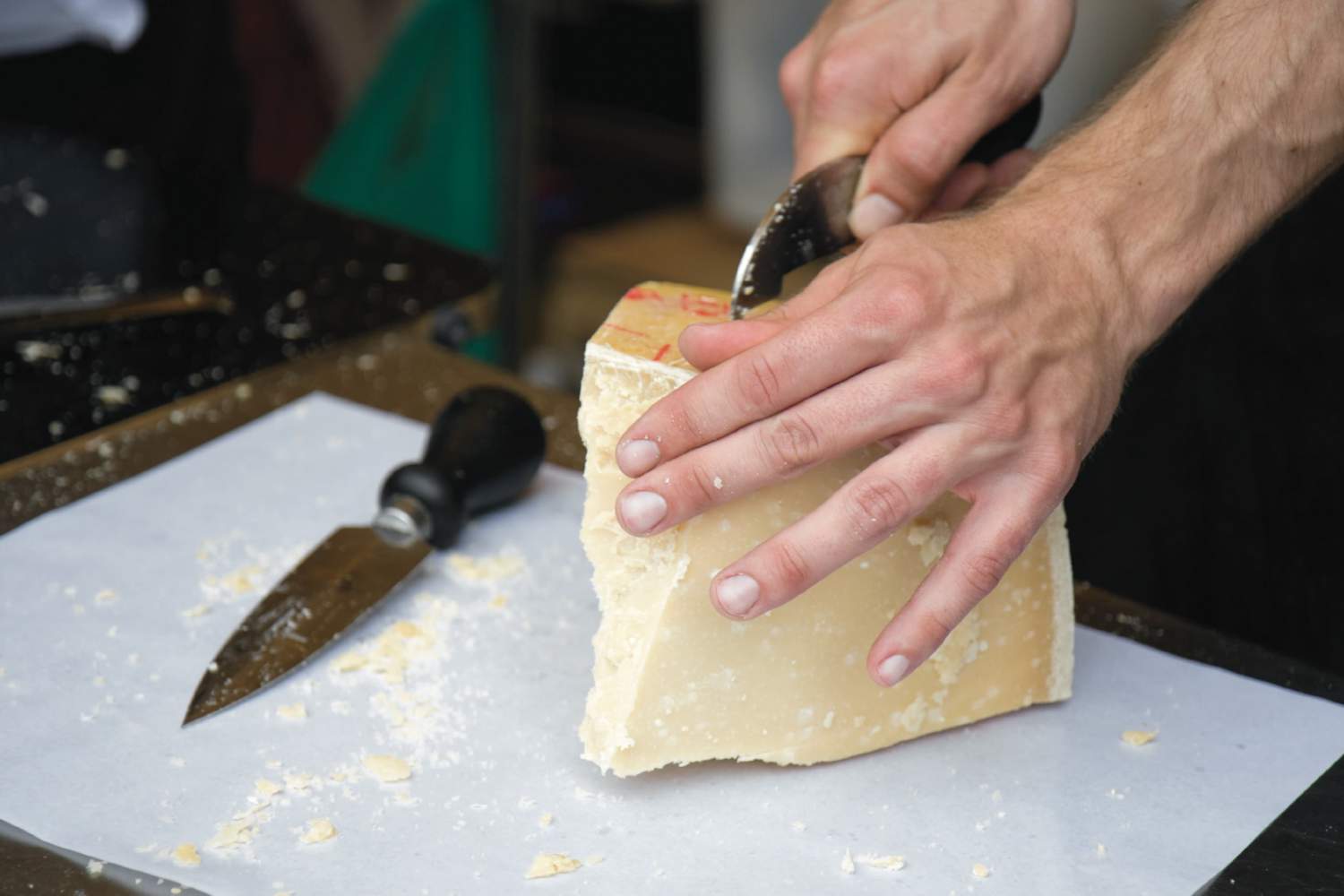 Nearby attractions:
Wander through the dank and atmospheric rooms of the Clink Prison Museum for a shiver-inducing brush with medieval prison life.
Spitalfields Market
Trendy, imaginative, bustling, surprising, glorious, beautiful, delicious Spitalfields, we love you and your breathtaking generosity, your cutting-edge clothing designers jostling elbows with purveyors of organic food, vintage furniture, or one-of-a-kind jewellery pieces. Each day of the week features a different type of ware, and the market also plays host to events centred on various themes. A shopper's paradise, this London market is the place to come if you're looking for something special to bring home as a gift.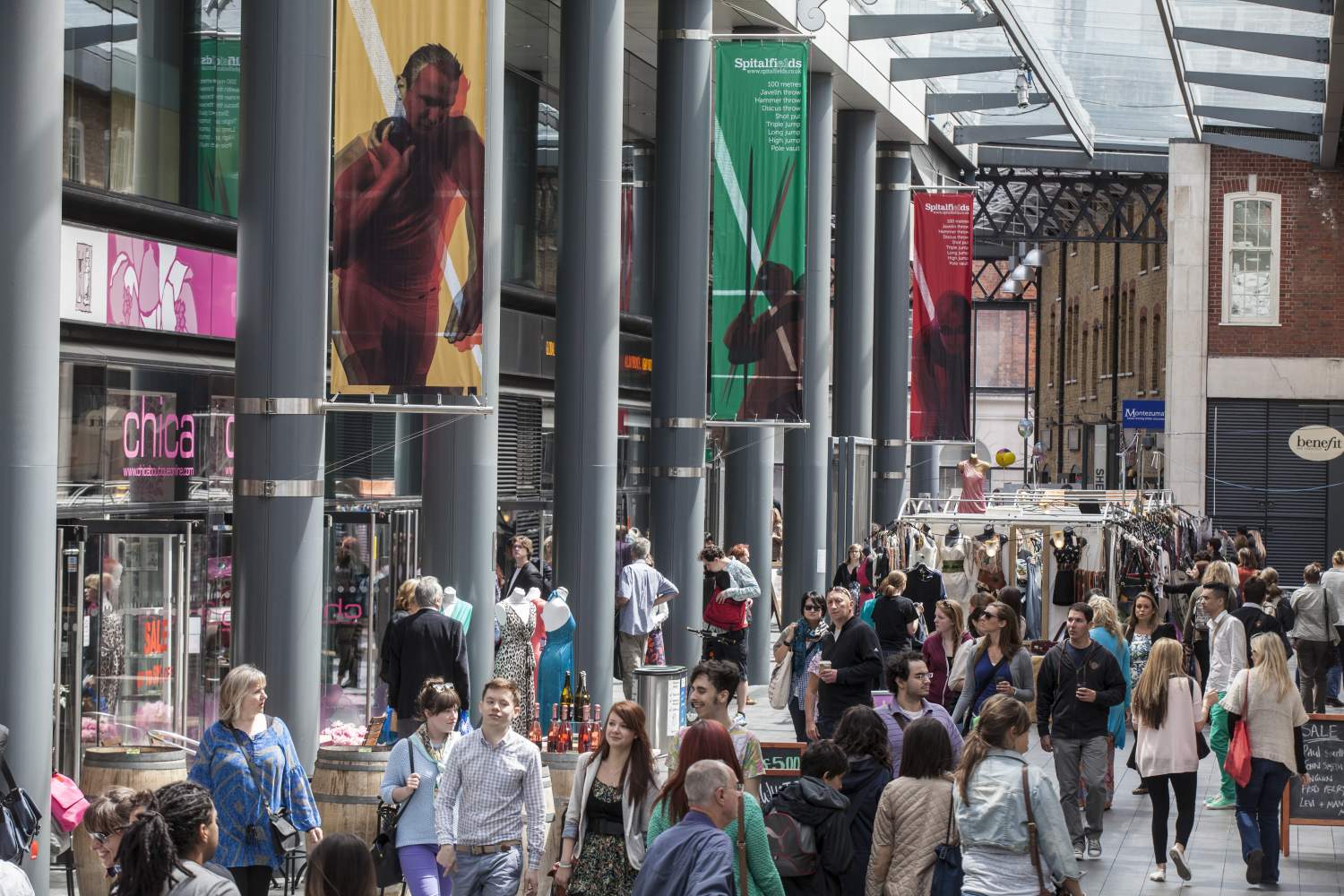 Nearby attractions:

Culture mavens might want to book some tickets for the Barbican Centre, an internationally renowned theatre, music and art venue where there's always something interesting on.
Camden Lock Market
The original, and still the best market in Camden, Camden Lock Market is the place to go for a taste of London's funky, edgy, eccentric youth culture. Camden Lock buzzes day and night, and offers everything from vintage clothes to crafts, antiques and a dizzying variety of food, along with a healthy dose of dance music, outdoor cinema, pubs and people-watching.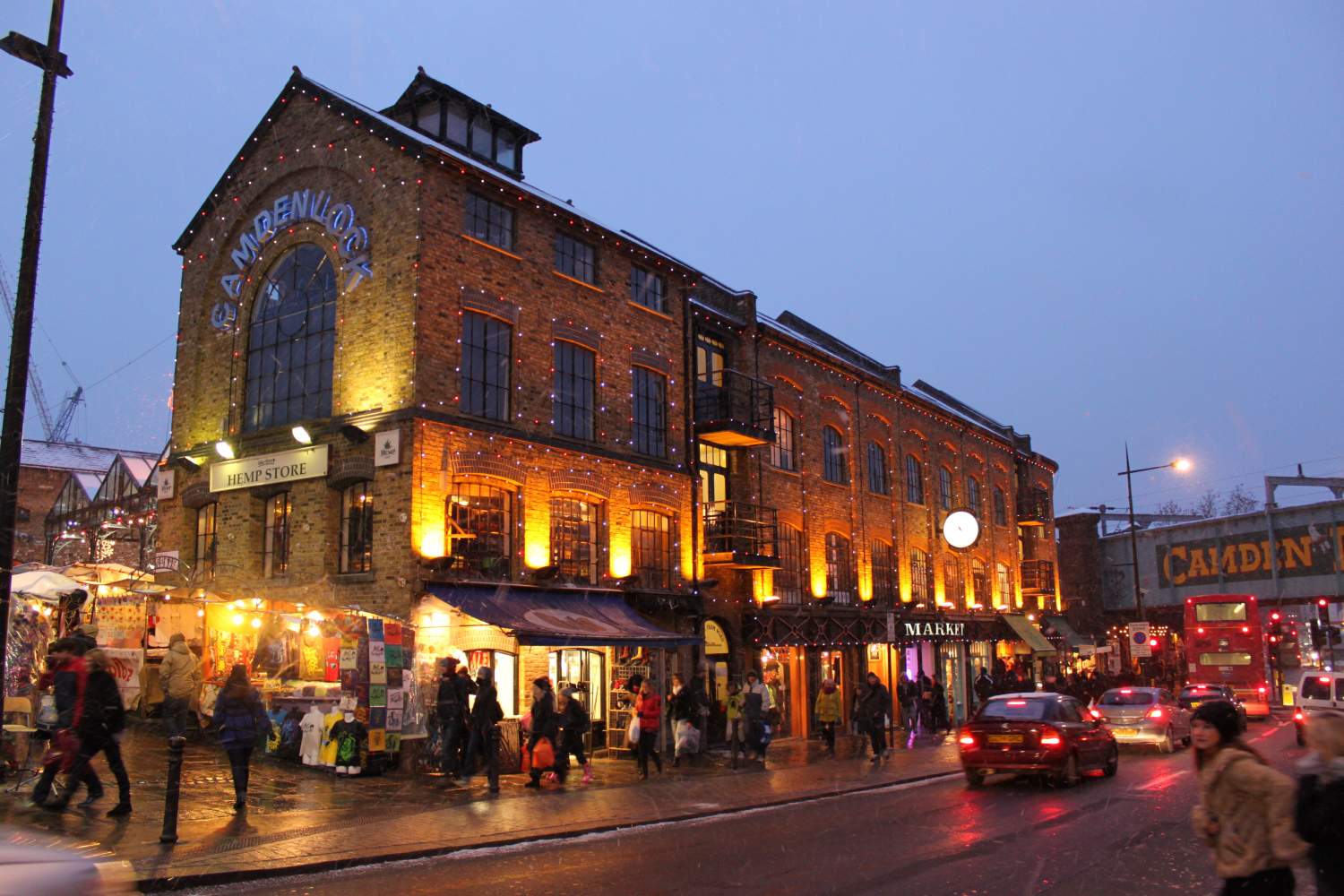 Nearby attractions:
Experience London's cutting-edge music scene first-hand at the Electric Ballroom, a Camden Town institution.
Alfies Antique Market
Not your typical, sober antiques emporium, Alfies Antique Market has some contemporary verve, a rooftop café and a broad range of decorative furniture, including a good selection of modernist pieces, and vintage fashion stands. Housed in an attractive Art Deco building, Alfies draws curiosity seekers and avid antiques aficionados from all around London and beyond.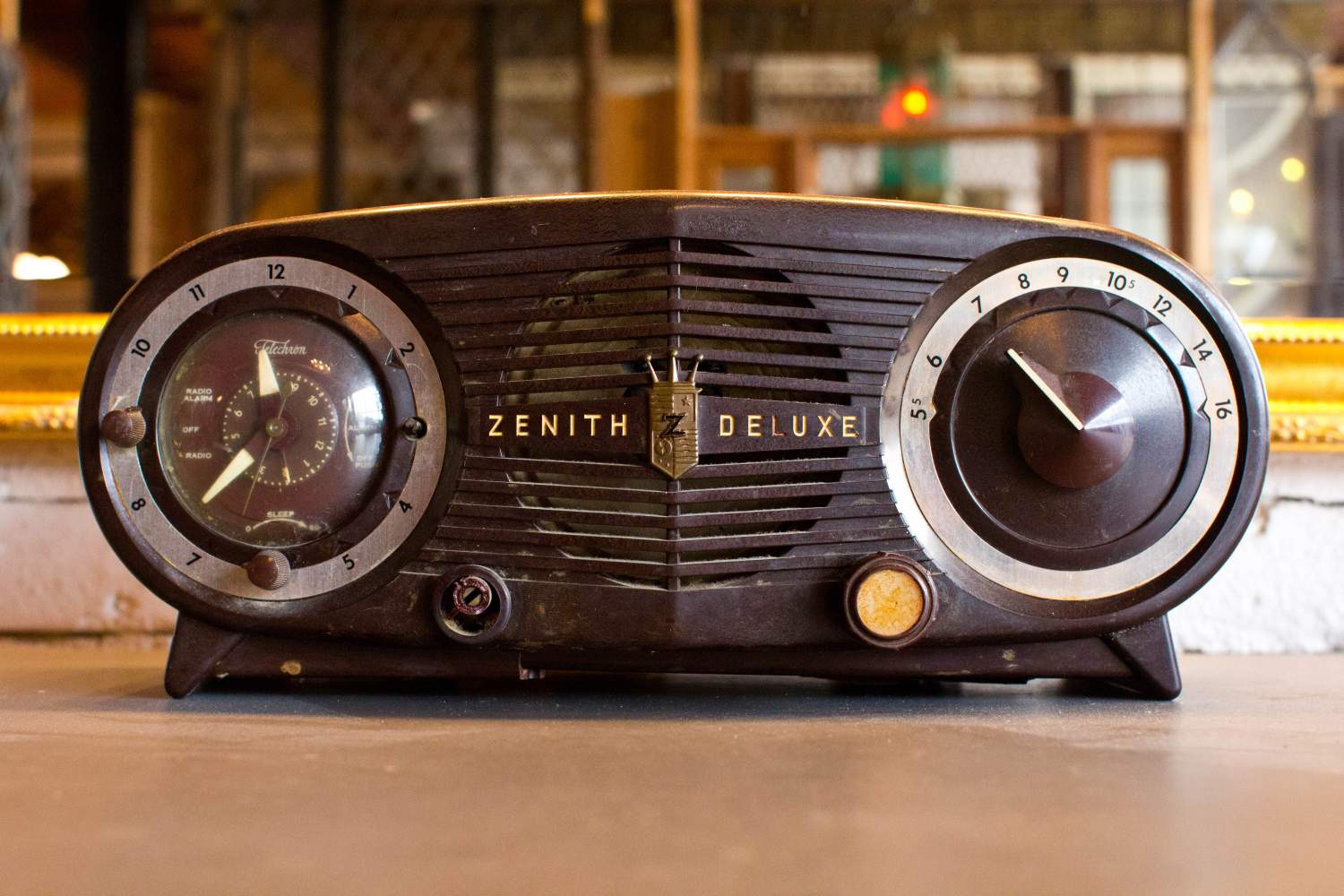 Nearby attractions:
In the spirit of antiques and bygone eras, we suggest paying a visit to Kensington Palace for a glimpse of the royal lifestyle, including some incredible clothes and stunning gardens.
Portobello Road Market
This London market runs the length of a long street in beautiful Notting Hill, made famous by the film of the same name. Of course, the market itself has long had an international reputation as a fabulous place to shop for antiques, not to mention vintage clothes, collectibles, prepared meals, local produce and much, much more. Head down here on a Saturday for several hours' worth of browsing the stalls and soaking up the bohemian atmosphere. The street is lined with cafés and restaurants, so stopping for nourishment between purchases is a cinch!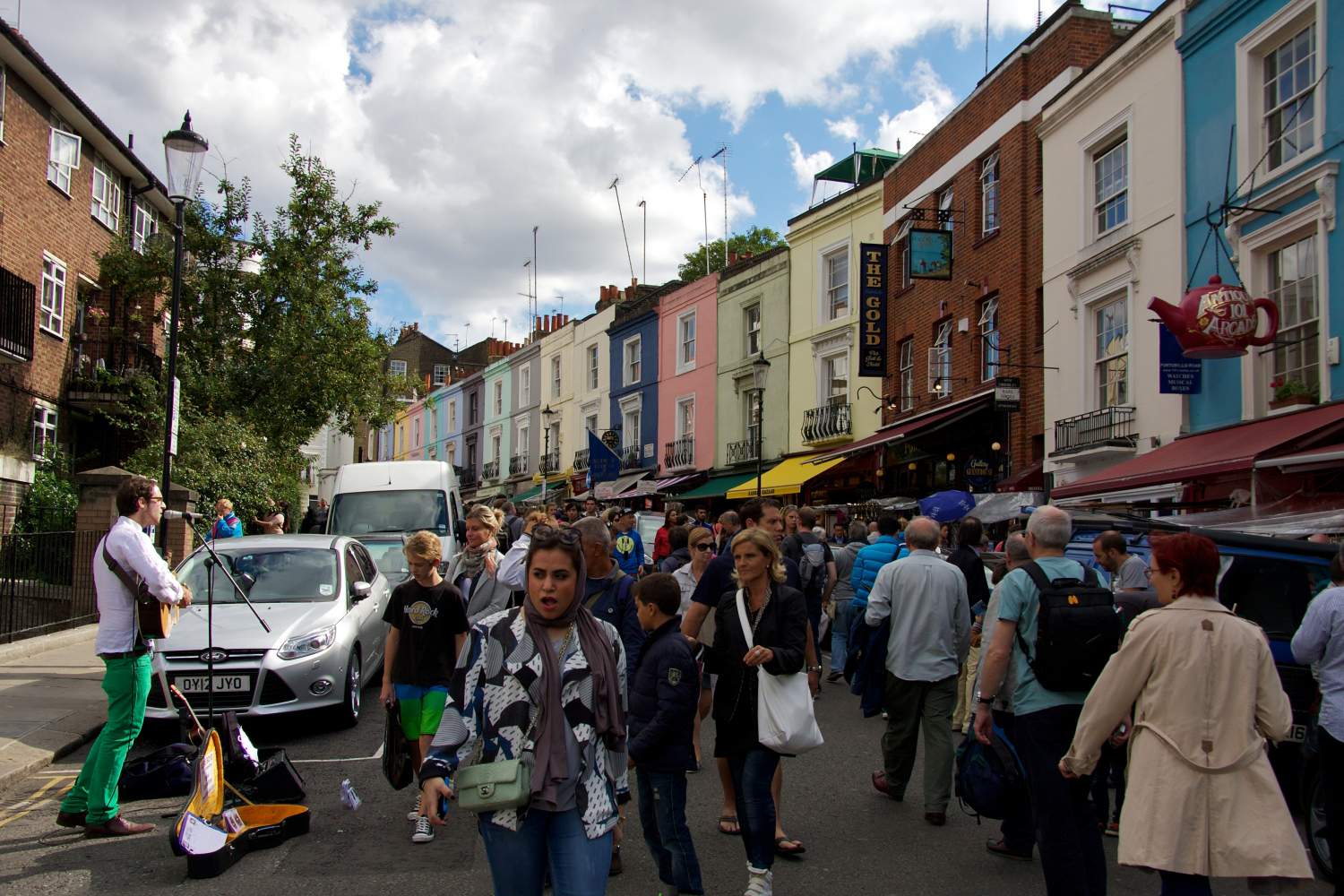 Nearby attractions:
For a fascinating and dizzyingly complete look at British consumer goods and packaging through the ages, head over to the Museum of Brands, Packaging and Advertising.
Enjoy the best food in London with a direct flight from Air Transat!
The comments and contributions expressed are assumed only by the author. The recommendations, intentions or opinions expressed are not necessarily those of Transat AT Inc. or its affiliates. See terms of use of the Air Transat website.