On the occasion of Valentine's Day, our lovely Air Transat flight attendant Sara-Emmanuelle generously shares her story with us, one that perfectly illustrates that love knows no borders since it is taking place between Amsterdam and Montréal.
Sarah and Randy's paths crossed for the first time in Amsterdam Airport Schiphol in June 2016. And yet, they both have a feeling of recognizing one another. He works for the airport at the time. She is a flight attendant for Air Transat in Montréal. Her plane is about to leave — she barely has time to run and hand him a precious note with her phone number, before whispering: "I gotta go."
Despite appearances, this is not a movie scene. It's the beginning of Sara and Randy's story, which has been unfolding between Montréal and Amsterdam ever since. Our lovely flight attendant generously shared it with us.
Tell us about the beginning of your story with Randy.
I don't know how to explain it rationally. Even Yves Gagnon, who was the flight director that day and witnessed the whole scene – and is not particularly keen on spirituality – claimed that something beyond logic had just happened! The moment I saw Randy, I knew I couldn't leave Amsterdam without giving him my number. I spent the next 8 hours thinking about it on the flight home. As soon as I landed, he reached out. Five days later I was hopping on a plane to Amsterdam.
I went back twice in July, but the timing wasn't quite right, and we both had other things to experience at that time. We didn't see each other for five years. On my side, I met someone else, with whom I had a daughter. Randy and I got back in touch after my separation and in September 2021, we met again in Amsterdam. We've been together ever since!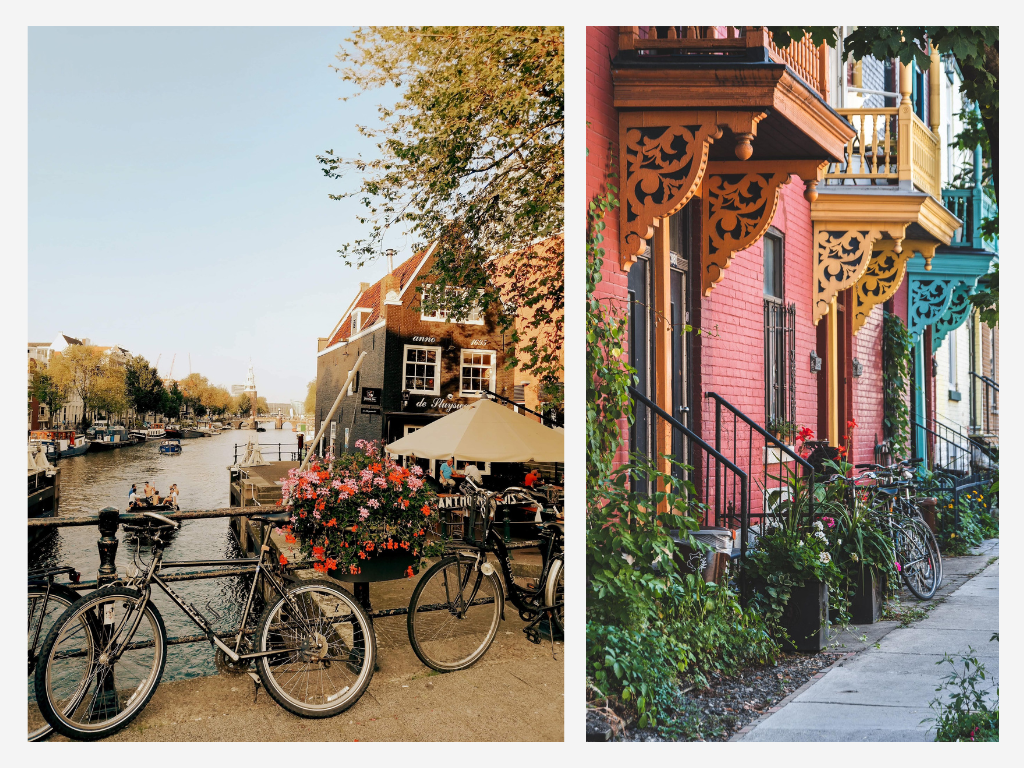 A long-distance relationship already comes with its own unique challenges: has the pandemic as an Air Transat flight attendant also had an impact on the logistics of your relationship?
In fact, because of the pandemic, I wasn't working then so I didn't have my travel benefits. We both had to spend a lot on those round trips. Fortunately, I got my wings back in March 2022, right when Air Transat announced a new direct flight between Montréal and Amsterdam! Thanks to my 12 years of service, I had a certain priority on flight choices: I was able to work on this route all summer and find myself in Amsterdam every week. For his part, he's already made a few trips to Montréal and I'm expecting him again next week!
What are the daily challenges that come with the 5,000 km distance between you two?
With the flights to Amsterdam put on hold during the winter, we must see each other a bit less often. We get together every three weeks or so, but we catch up on FaceTime every day. We must also consider the 6-hour time difference and go through more complicated itineraries, which sometimes means an overnight bus trip between Paris and Amsterdam, or layovers in London or Malaga.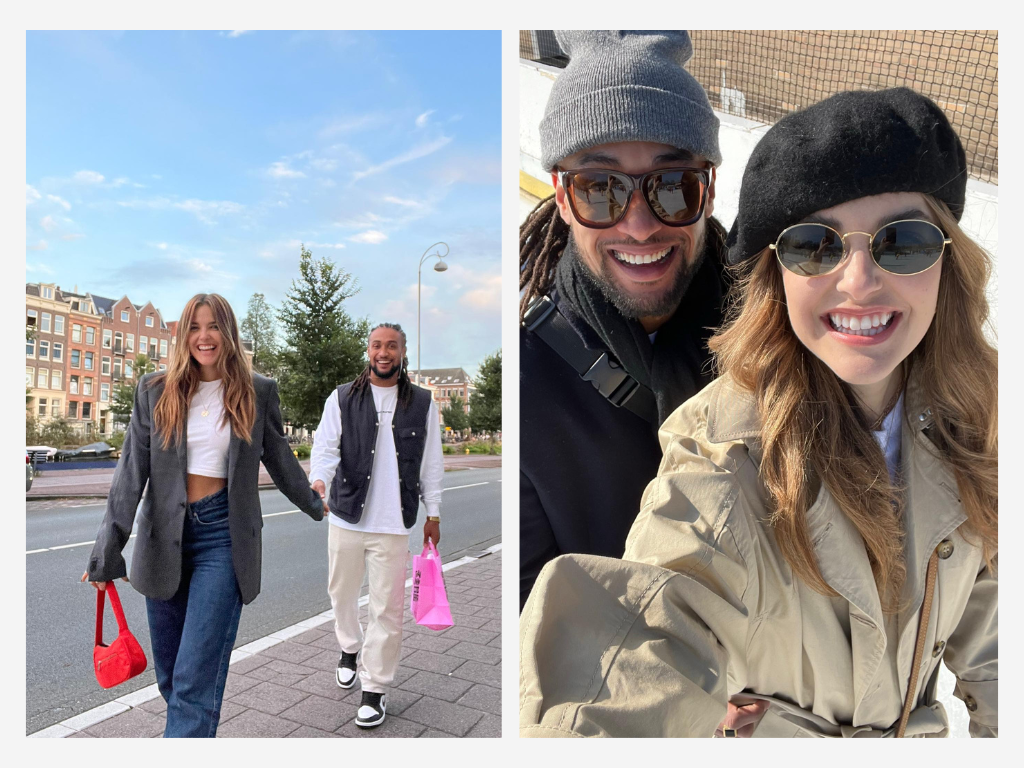 Do you have plans to eventually move closer to each other?
He's officially moving to Montréal in October! He will still have to return to the Netherlands occasionally for his modelling career. The amazing thing is that he and my daughter have already established a strong bond even though they don't speak any common languages – English and Dutch for him, French and Spanish for her. That said, he will learn French once he's in Montréal.
Have your work as an Air Transat flight attendantand the nature of your relationship led to some trips beyond Montréal and Amsterdam?
Sometimes it was just more convenient to meet somewhere else, so we've been together in Paris, Malaga, Brussels, as well as on a trip to Mexico. We would love to go to Suriname, since Randy has Surinamese origins. It's a former Dutch colony and hence a very present culture in the Netherlands – that I invite all its visitors to discover!
Learn more about the itinerary from Montréal to Amsterdam