Madrid is the European Union's second largest city after London. It makes sense, then, that the sprawling capital of Spain is made up of a mosaic of neighborhoods. And we love to explore them by foot. Where do you begin? That's easy. With some of our favorites – and that of our much-loved guides, Ángel González and Sandra López Pérez.
Salesas – for chic coolness
Located just north of the center of Madrid, this once bourgeois neighbourhood is now cool and chic. ou can feel the pulse of an elegant Madrid, more residential than commercial, as you stroll its quiet streets lined with apartment buildings with flower-filled balconies. Note: A street festival where artisans display their creations is held almost every month.
Our favourite places in Salesas, one of the most interesting Madrid neighborhoods:
La Duquesita, patisserie and time-honored local institution. We go there for coffee and the Belle Epoque setting.
Next door, Olivier Bernoux is an expression of Madrid's modernity through the revival of a local tradition: the fan. Did you know that this seductive accessory once had its own coded language? Placed on the cheek, it meant "I like you"; placed on the shoulder, it meant "I don't".
You will also want to take a look at the art gallery at La Caja. What makes it so special? Gallery owner and architect Javier Guijarro explains, "It's a beautiful apartment, like all the others in the neighborhood. So it's easy for visitors to imagine these works in their own homes!" You will see the work of contemporary Spanish painters, sculptors and photographers like Luis Feo and Cristobal Ochoa, but also international artists.
Chueca – for the nightlife
Chueca – although a neighbor of Salesas – is so different! Named after a 19th-century composer famous for his zarzuelas (operettas, a popular summer genre in Madrid), it was an upper-middle-class district. Little by little, the area fell into decline, and by the 1970s it was not a popular place to go out. In the 1980s, and even more so in the following decade, the area experienced a renaissance with the arrival of the gay community. The area is known for its lively nightlife, with many cafes, boutiques, bars and restaurants. Calle Hortaleza runs through the district and is a good starting point to explore.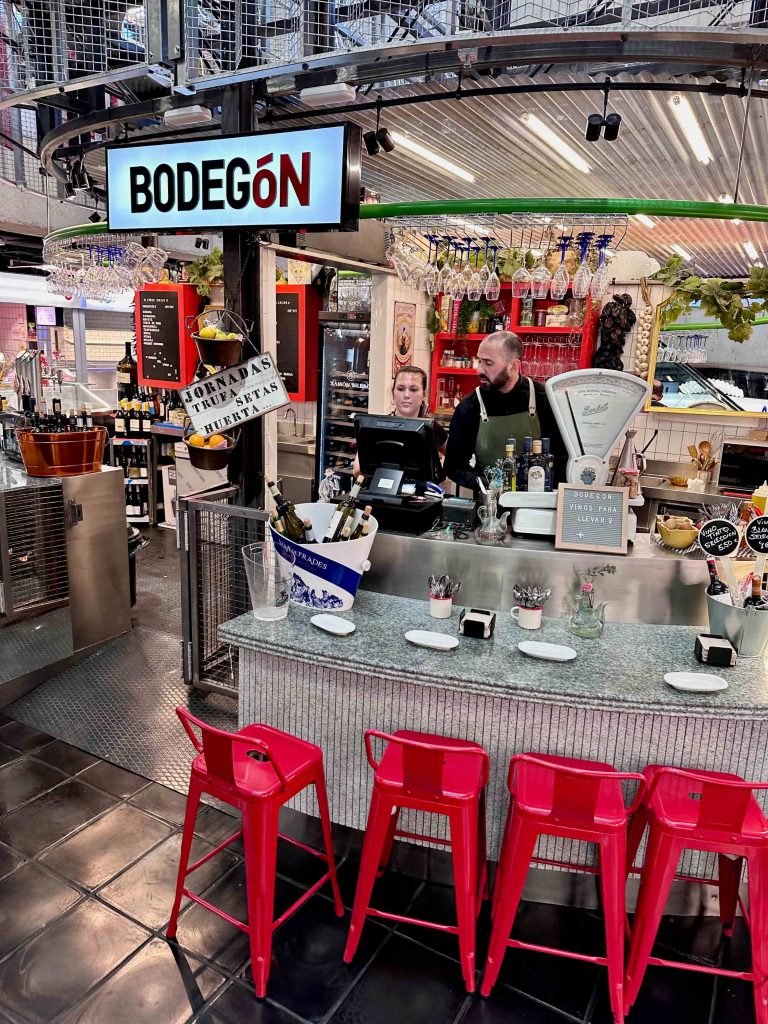 The Mercado de San Antón is a market that, faced with competition from supermarkets, has turned into a food fair, while maintaining its authenticity. We are especially fond of its rooftop terrace, with its abundance of flowers. Chueca is also home to some of the world's best restaurants, including DSTAgE (two Michelin stars), run by Basque Diego Guerrero, trained by fellow Basque Martín Berasategui. On Pelayo Street, you'll find La Oficial, which represents a number of exceptional ceramists.
Malasaña – for the hipsters
Once upon a time, Manuela Malesange, daughter of a French baker and seamstress, participated in the May 2, 1806, uprising against the French and was executed by them for having carried a weapon: her scissors. An urban legend was born about the young woman who sacrificed herself for the cause. Thus, the name of the neighborhood that was once Maravillas was Malasaña in her honor.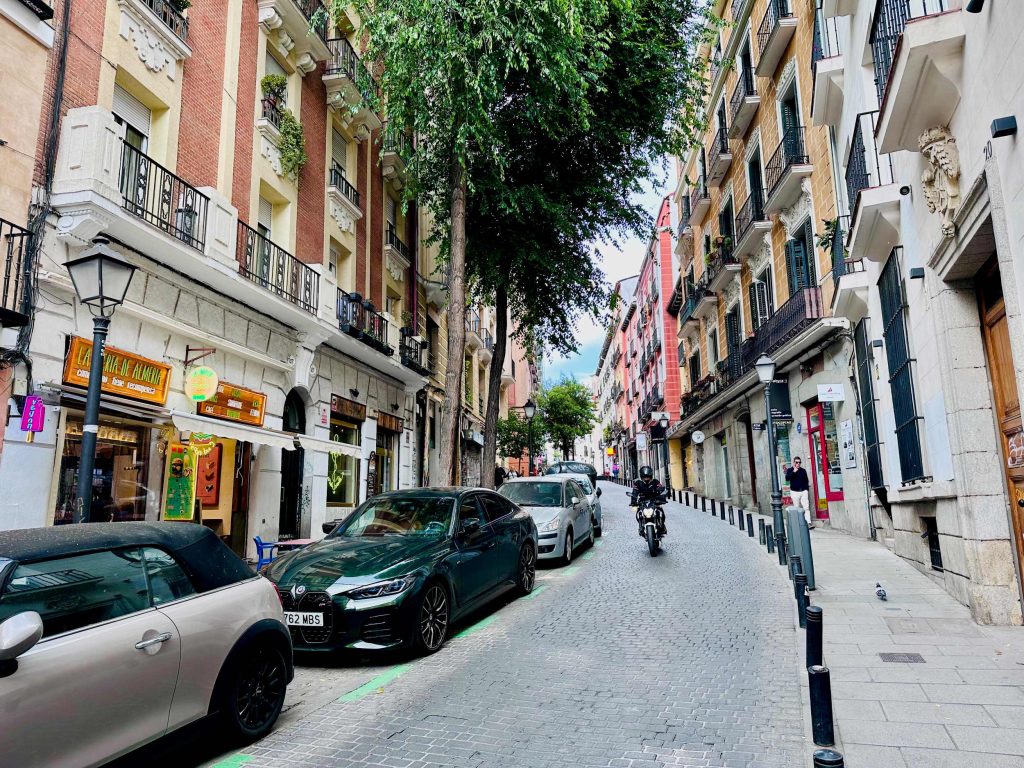 The neighborhood was also the epicenter of the famous Movida, an artistic movement of great freedom that coincided with the country's return to democracy, as fans of the (once) iconoclastic filmmaker Pedro Almodóvar (Women on the Verge of a Nervous Breakdown, Talk to Her) should note. Alaska, who was a singer at the time, still lives there today. After a less glorious episode as a stronghold for drug addicts, the area is now being reborn as a stronghold for hipsters, with vegan cafes and thrift shops. A good street for a stroll? La Corredera Alto de San Pablo.
Our favorite spots in Malasaña:
Barrio de las Letras – for the culture
Starting in the second half of the 16th century, theater was of utmost importance to Madrilenians of all social classes. The plays performed at Teatro español are literally the equivalent of the Netflix series we enjoy today! People wanted to live in this neighborhood, so actors, playwrights, costume designers, poets and writers all settled here, including the father of Don Quixote, Miguel de Cervantes. He lived in a house that today corresponds to number 17, Calle Huertas. Some of his verses are inscribed in the street nearby. Plaza Santa Ana also has a statue in memory of Federico Garcia Lorca, who lived in Madrid for many years. The area is eminently touristy (Time Out has included it in its list of the 51 neighbourhoods to visit around the world in 2022), but it's no less irresistible!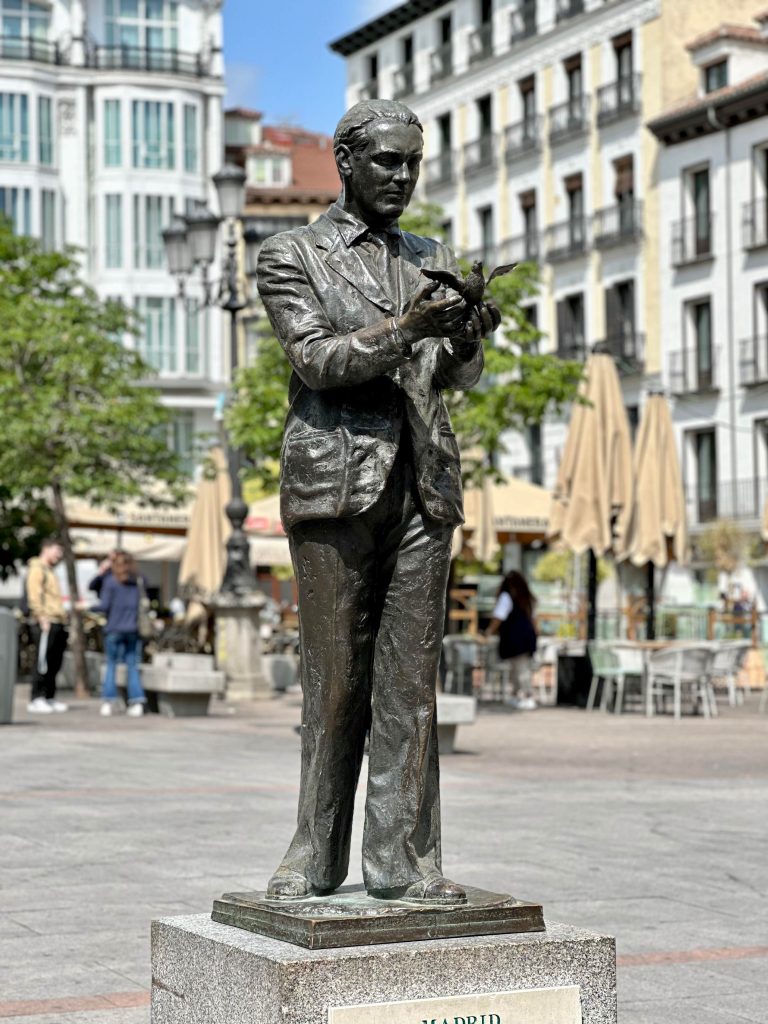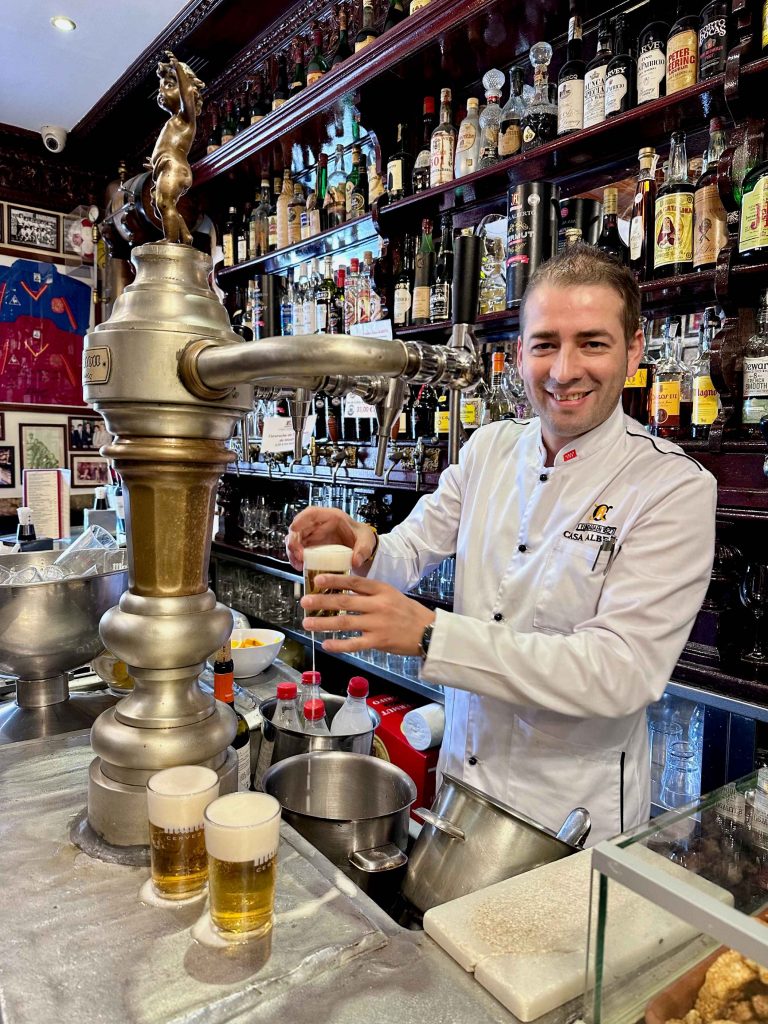 Highlights include the historic Casa Alberto restaurant, where you can enjoy a vermouth at the bar during tapas hour; the Michelin-starred Triciclo restaurant; the Mercado de Las Ranas, a monthly market that brings the streets to life (dates can be confirmed locally); and the lively atmosphere of the famed Plaza Santa Ana at night. What's more, the capital's three great museums – Prado, Reina Sofia and Thyssen-Bornemisza – are less than a 15-minute walk!
Additional Madrid travel tips: