Brunch is the one meal Montrealers like to indulge in above all the rest. Weekends are often spent gathering around a morning spread with friends and family. Countless restaurants offer brunch but below are 11 of our very favourites.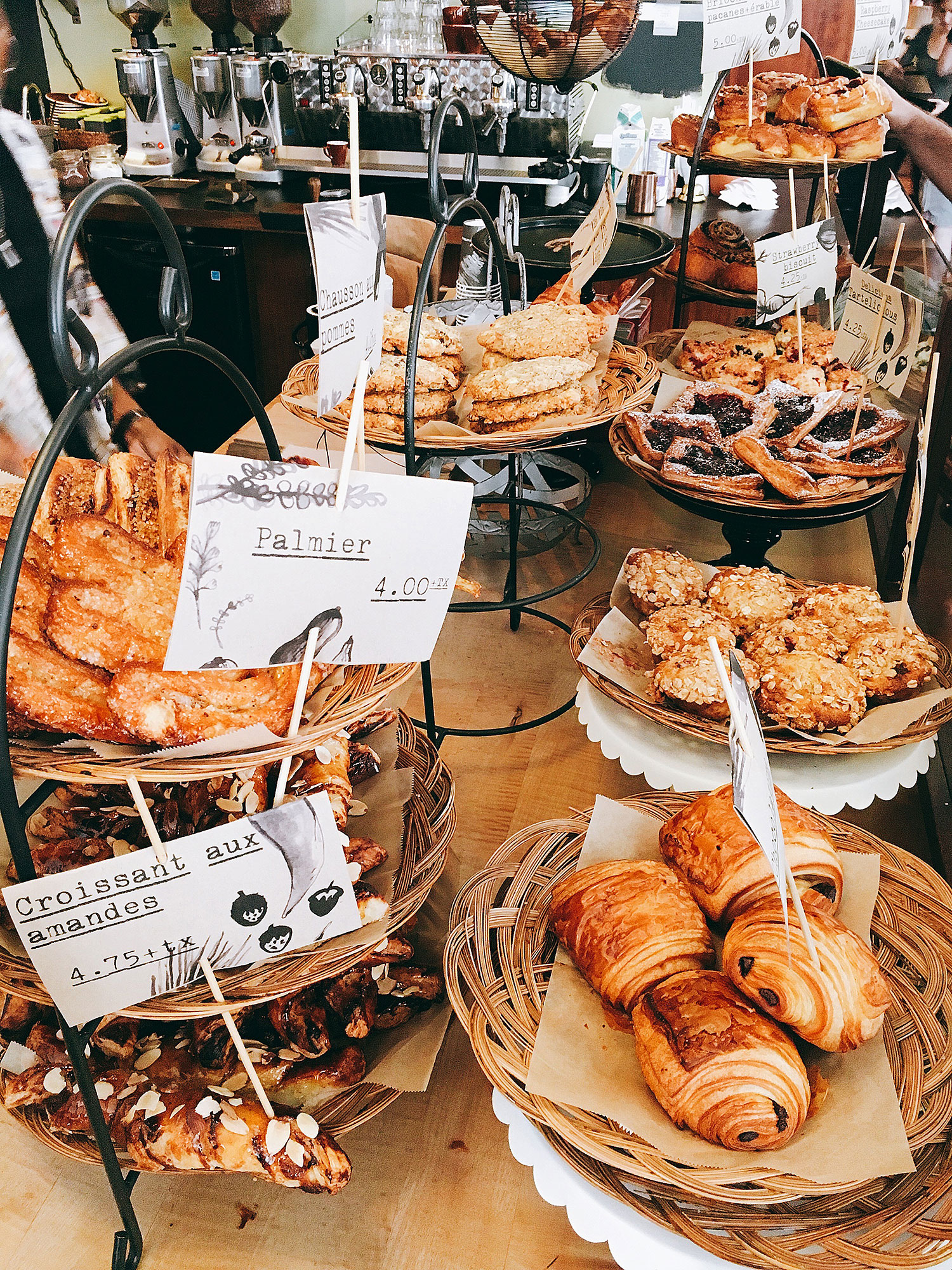 Olive & Gourmando
Don't let the long line ups deter you from enjoying brunch at one of the best spots in Old Montreal. Olive & Gourmando's weekend brunch menu is always excellent. Their pastry counter is the stuff of dreams and the irresistible Poached egg on your face breakfast panino, a mix of spicy poached eggs with herbs and mayonnaise, raw milk cheese, speck, and slow roasted tomatoes, is also available on weekdays.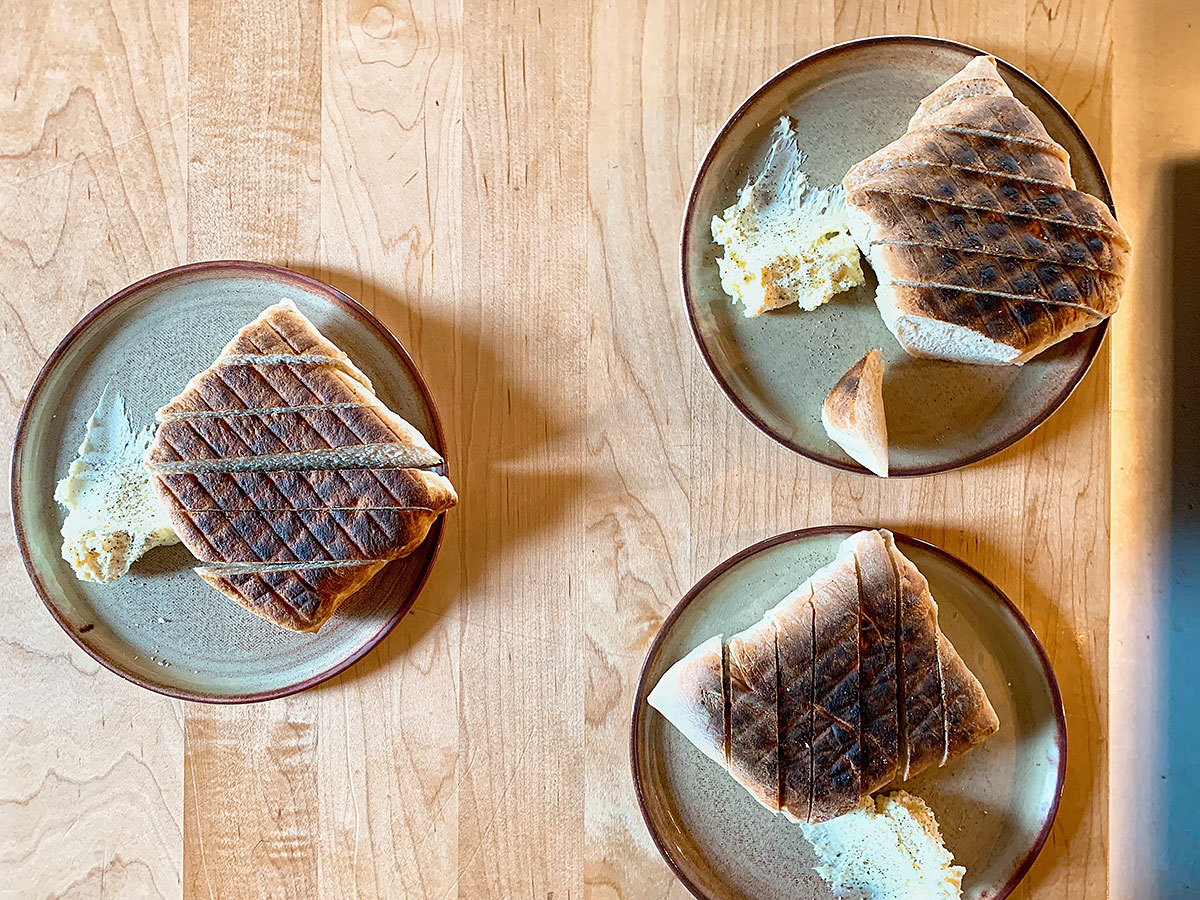 Hoogan & Beaufort
Trendy Hoogan & Beaufort is a great spot to enjoy Sunday brunch. The restaurant's cuisine is market driven and cooked on an open flame. The brunch menu includes some elevated classics as well as more elaborate items such as grilled fish and meats with seasonal vegetables. The charred focaccia with jam and salted butter is a must have.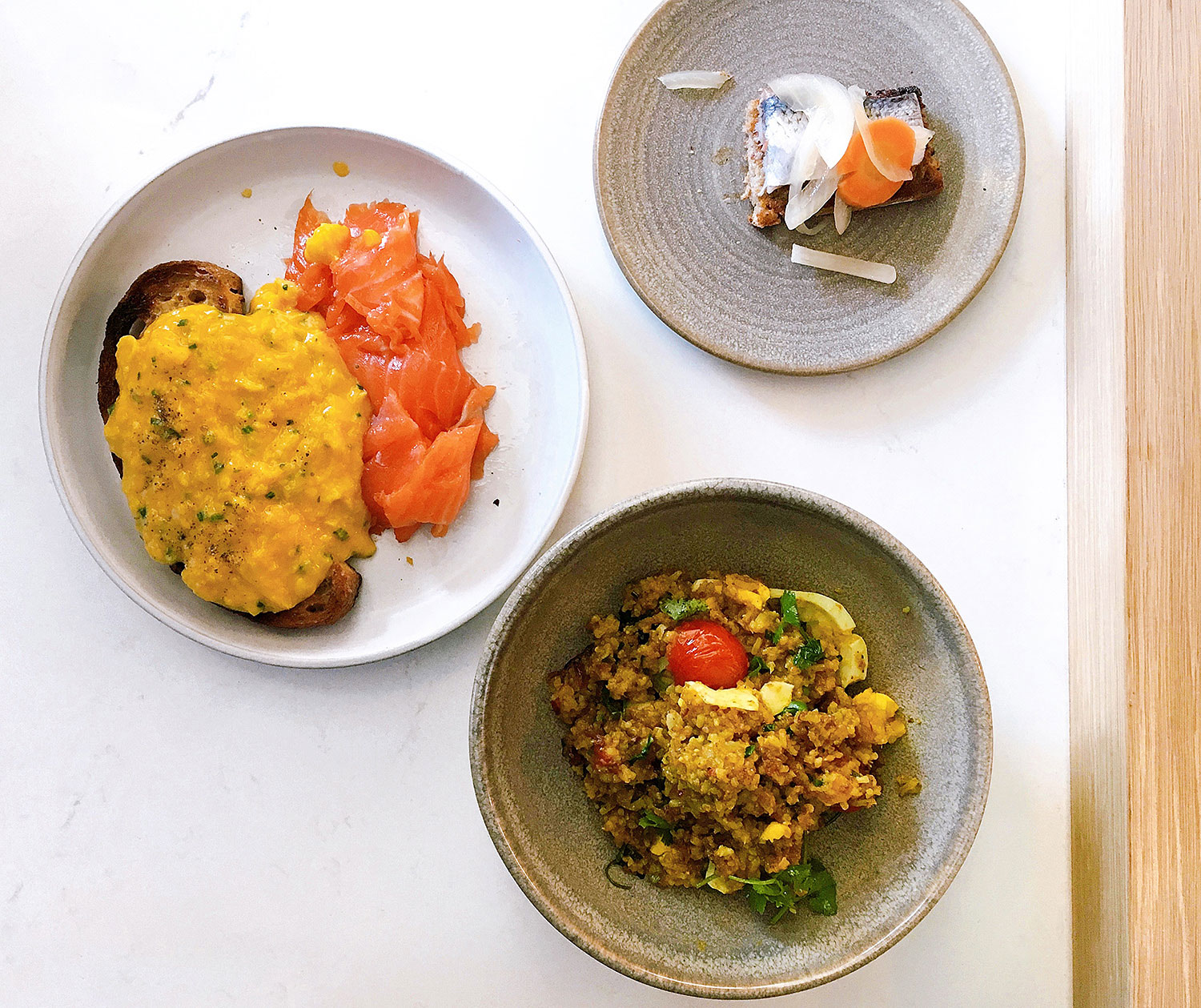 Lawrence
The Mile End's best breakfast spot is definitely Lawrence. The handsome restaurant's menu is inspired by British pub food and includes items such as bubble and squeak, kedgeree and of course, a classic English breakfast platter. Always order a scone or two with jam and clotted cream as they are the best in Montreal.
Leméac
The classic Outremont restaurant has been popular for any meal of the day for the past two decades. Leméac's elegant French bistro-inspired décor and cuisine have set the stage for many joyful gatherings. The menu includes some classics such a French-style omelette or a potato and leek tartelette. Get a side order of their decadent homemade doughnuts.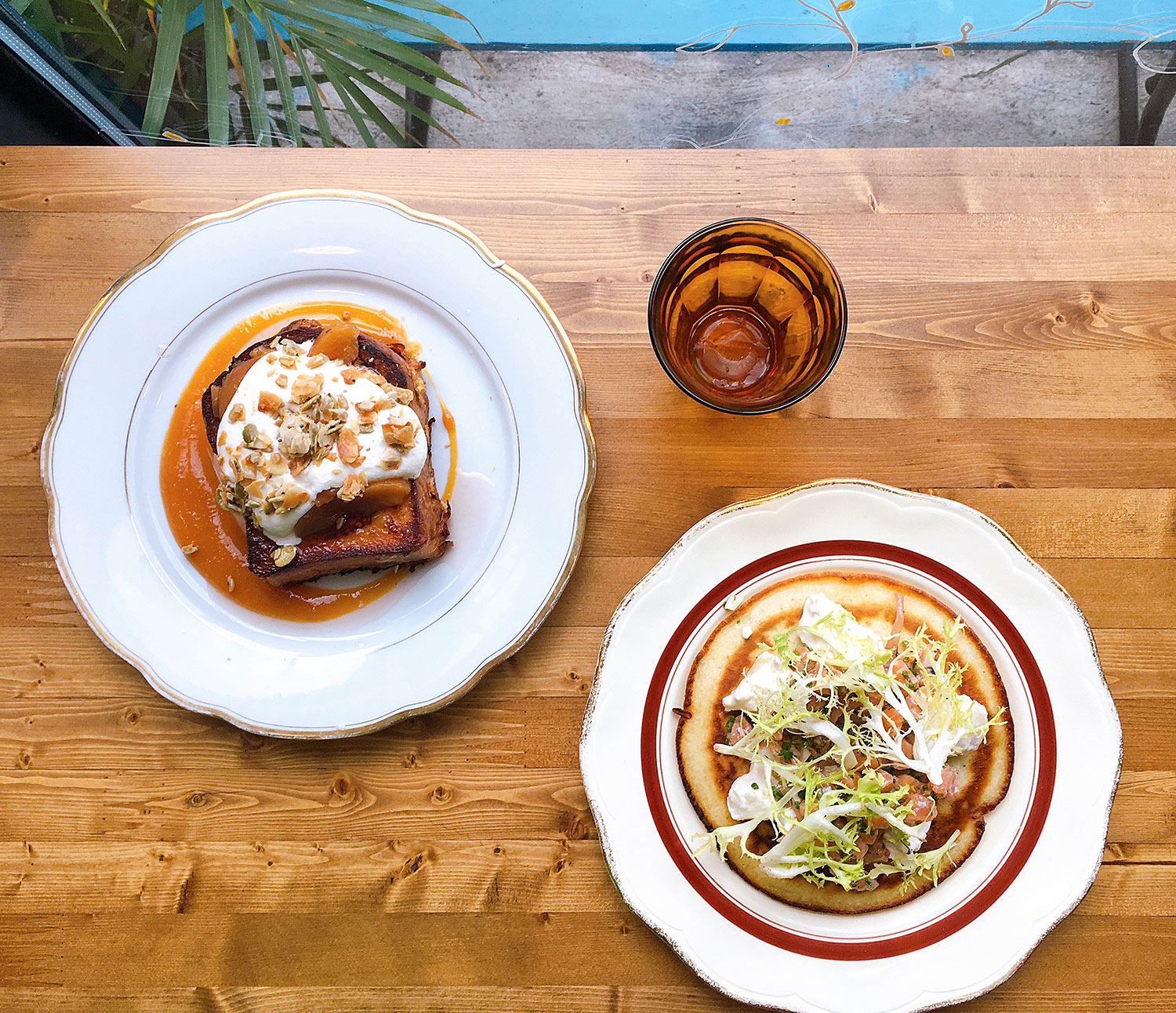 Comptoir Sainte Cécile
Comptoir Sainte Cécile is part lunch and brunch counter and part refined convenience store and wine shop specializing in Quebec wines. In the winter, the kitchen-facing bar is a great spot to sit and watch the action. The flowery terrasse on colourful De Castelnau Street is the place to be when summer comes. The menu changes often but the thick cut brioche French toast with seasonal toppings is the way to go if you want to indulge in a decadent brunch.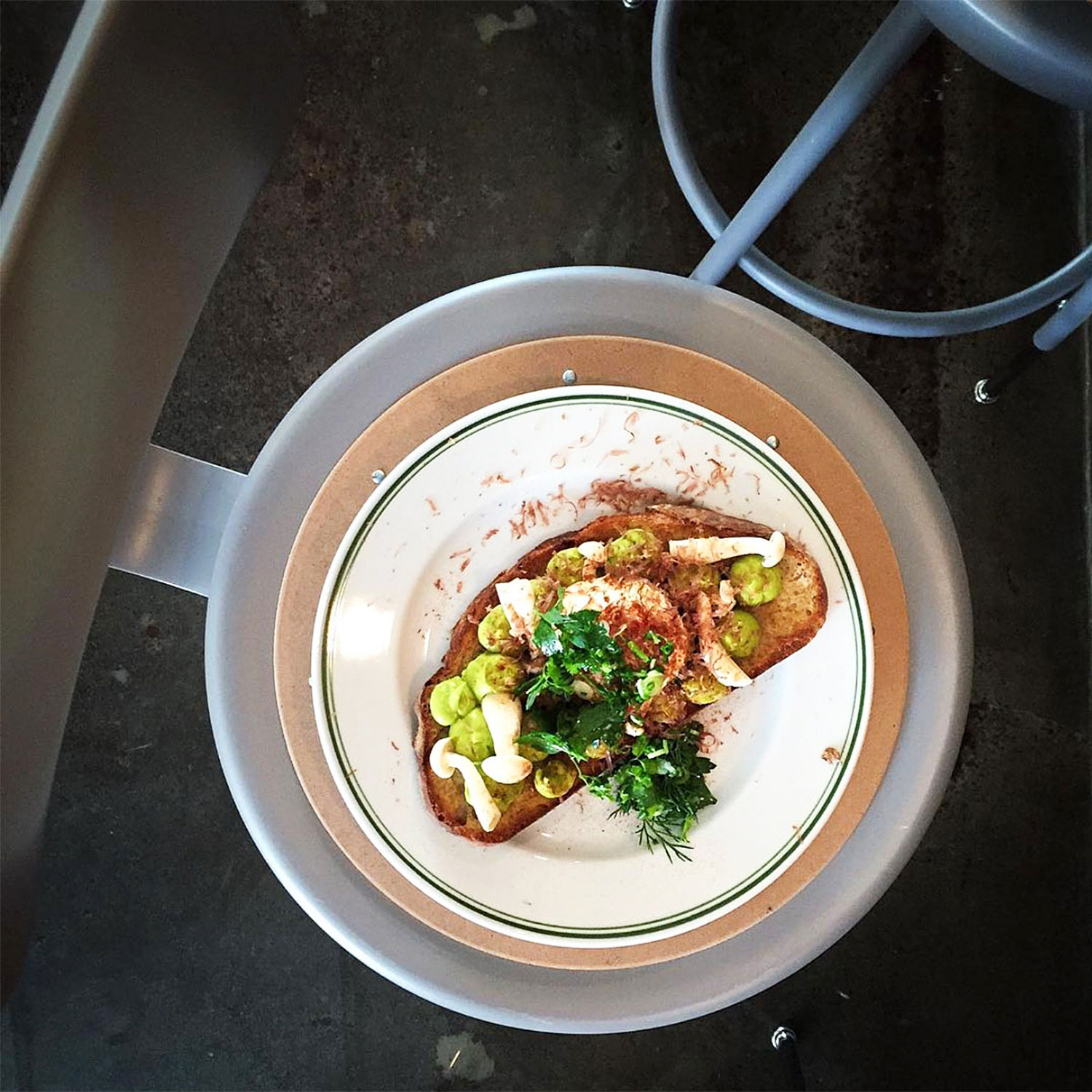 Le Butterblume
The luminous Butterblume space is a busy beehive and a welcoming haven any time of day. Their weekend brunch menu inspired by the chef's German roots is served Fridays to Sundays. All the baked goods, including the incredible sourdough bread, are made in house.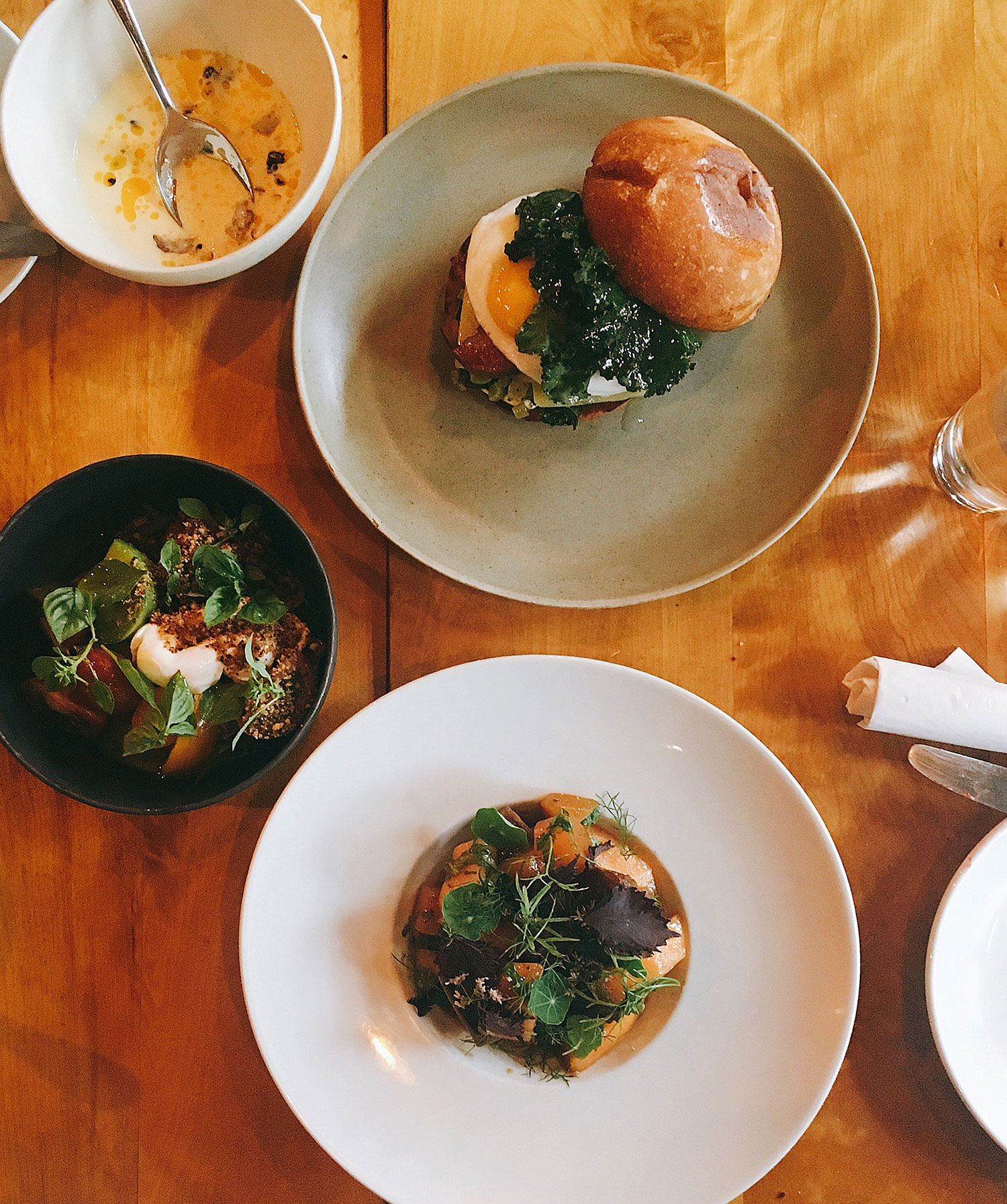 Réservoir
Réservoir's cuisine is seasonal and features a great list of local Quebec products. Sharing a couple of brunch appetizers is always a great idea, especially if a brioche or fruity toast is listed among those. Mains are inspired by the market and often include hearty and complex dishes. Don't forget to partake in a morning cocktail or one of their house-brewed craft beers.
Maison Publique
Ask where one can find Montreal's best pancakes, and you'll probably be directed towards Maison Publique. A casual yet trendy gastropub in the heart of the Plateau, Maison Publique's British-inspired cuisine is generous and comforting and can include such gems as Welsh Rarebit and blood pudding with eggs. And let's not forget those fluffy, bacon-topped and maple drenched pancakes.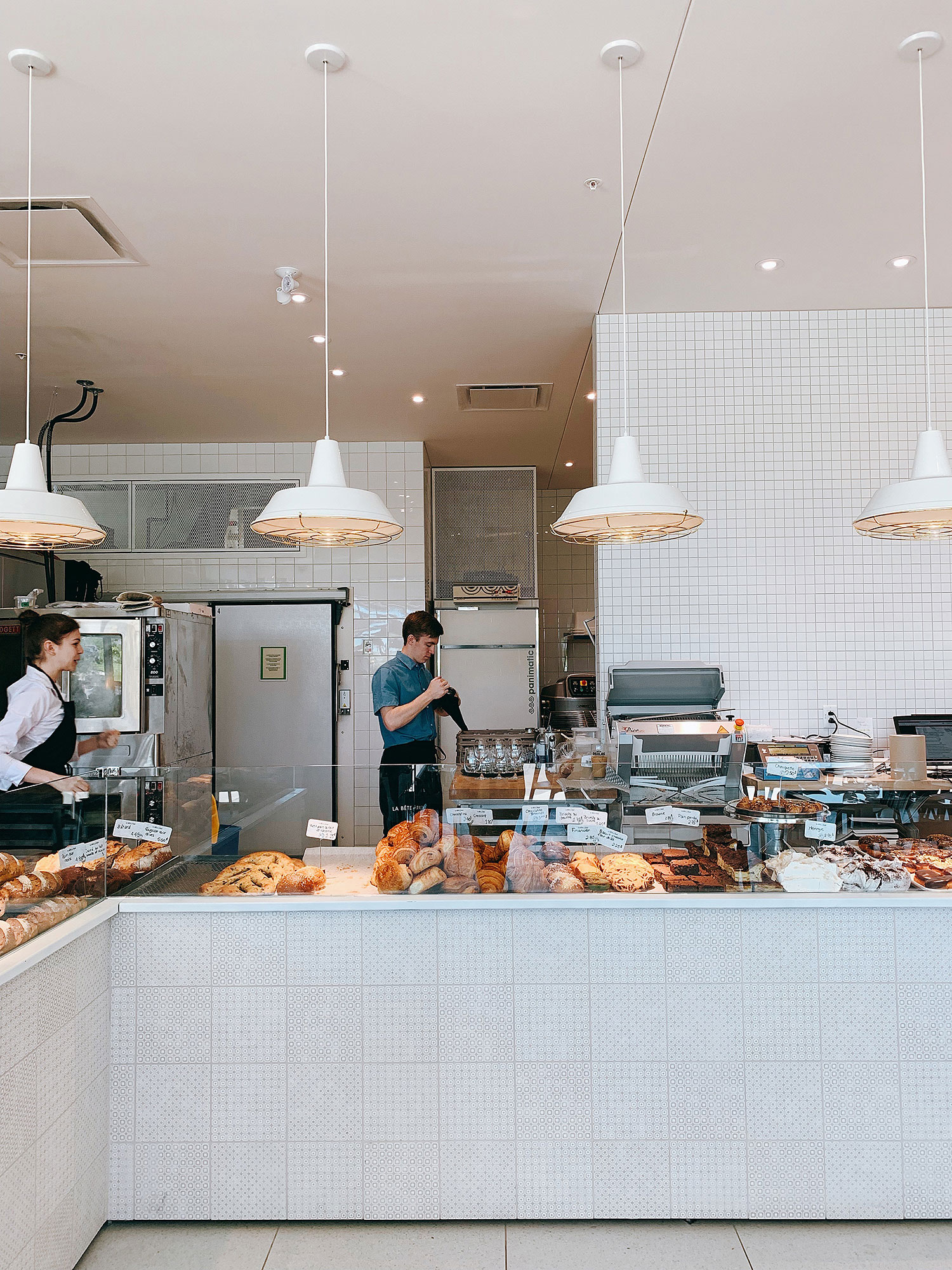 La Bête à pain
With three locations scattered around Montreal and Laval, there's always a La Bête à Pain close by to indulge in a decadent brunch. The three locations have a few things in common, including an incredible, market-inspired brunch menu and a wonderful bakery churning out some of Montreal's best, baked goods. Indulge in their take on brunch staples and pick up a baked good or two.
Feature photo credit: Mayssam Samaha