Ah, the Florida Keys… the lush, elungated archipelago in the Atlantic Ocean certainly is a fascinating piece of the Sunshine State. It wasn't until I watched Netflix's Bloodline that it all clicked for me. I began to dream of white sand, hot sun, tropical flowers, immaculate Victorian houses with pastel wrap-around porches. Admittedly, I also wanted a moment in the mythical Rayburn family hotel. So I set off on the Overseas Highway, in the heart of this set of islets stretching over 150 kilometres.
From Islamorada, heart of the Keys and Bloodline HQ, to Key West where the Atlantic Ocean meets the Gulf of Mexico, I felt like I had set foot somewhere very special.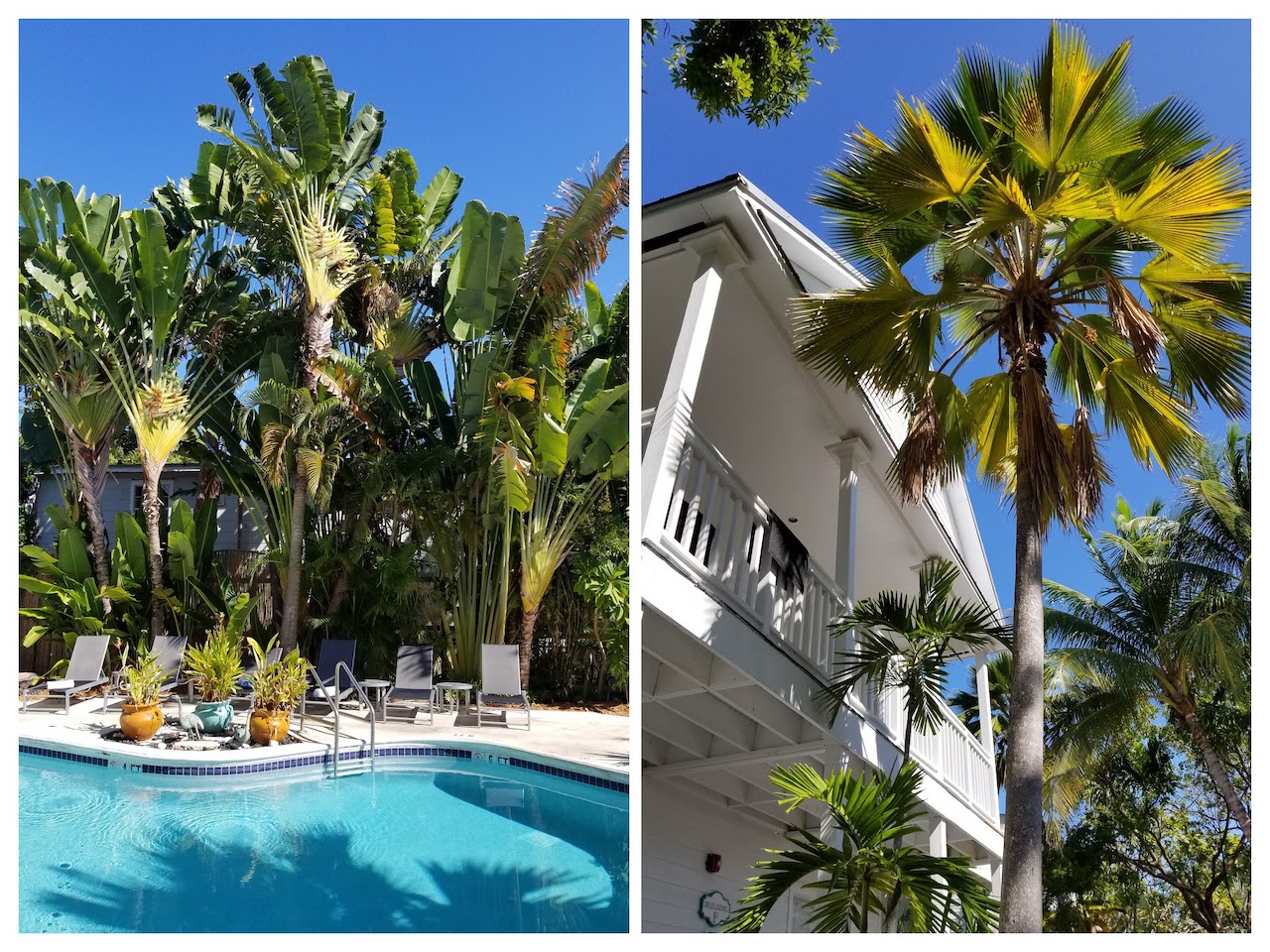 A little piece of paradise
Nestled in the old town of Key West, The Paradise Inn is a beautiful, immaculate house with typical southern architecture.
The morning light shined softly through the white shutters of our room. I have to say, it was all quite romantic and soothing. Not to mention the sublime lush garden! Also worth noting is the pleasant little pool to cool off after a day of walking. A perfect moment of tranquillity!
View of Cuba
Thinking of avoiding the masses of tourists wandering all day on Duval Street? So did we. Instead, we opted to venture out into the small residential streets of old Key West. Here, stunning villas with lush tropical gardens neighbor characterful little houses that back to the late 1800s. We stopped for lunch at Louie's Backyard, a pleasant restaurant whose majestic terrace overlooks the Straits of Florida at just 150 kilometres from the Cuban shore.
A paradise for seafood – including the famous conch, a local delicacy – and grilled fish, everything is fresh and well prepared.
Must-sees in the Florida Keys
In the afternoon, we visited the house and cat-populated garden of Ernest Hemingway, the famous American writer whose home was Key West for many years.
We then stopped at Pepe's, a café that's been open for nearly 100 years and serves one of the best Key Lime Pie in the area. Truly a must-have dessert in the Keys! It's made from a mixture of lime juice, eggs and condensed milk on a pie crust. A delicious (and sweet) treat!
Animal lovers should not miss the Turtle Hospital on Marathon Island, which takes in turtles injured at sea for safe care and rehabilitation. A must for any travel itinerary in the Florida Keys!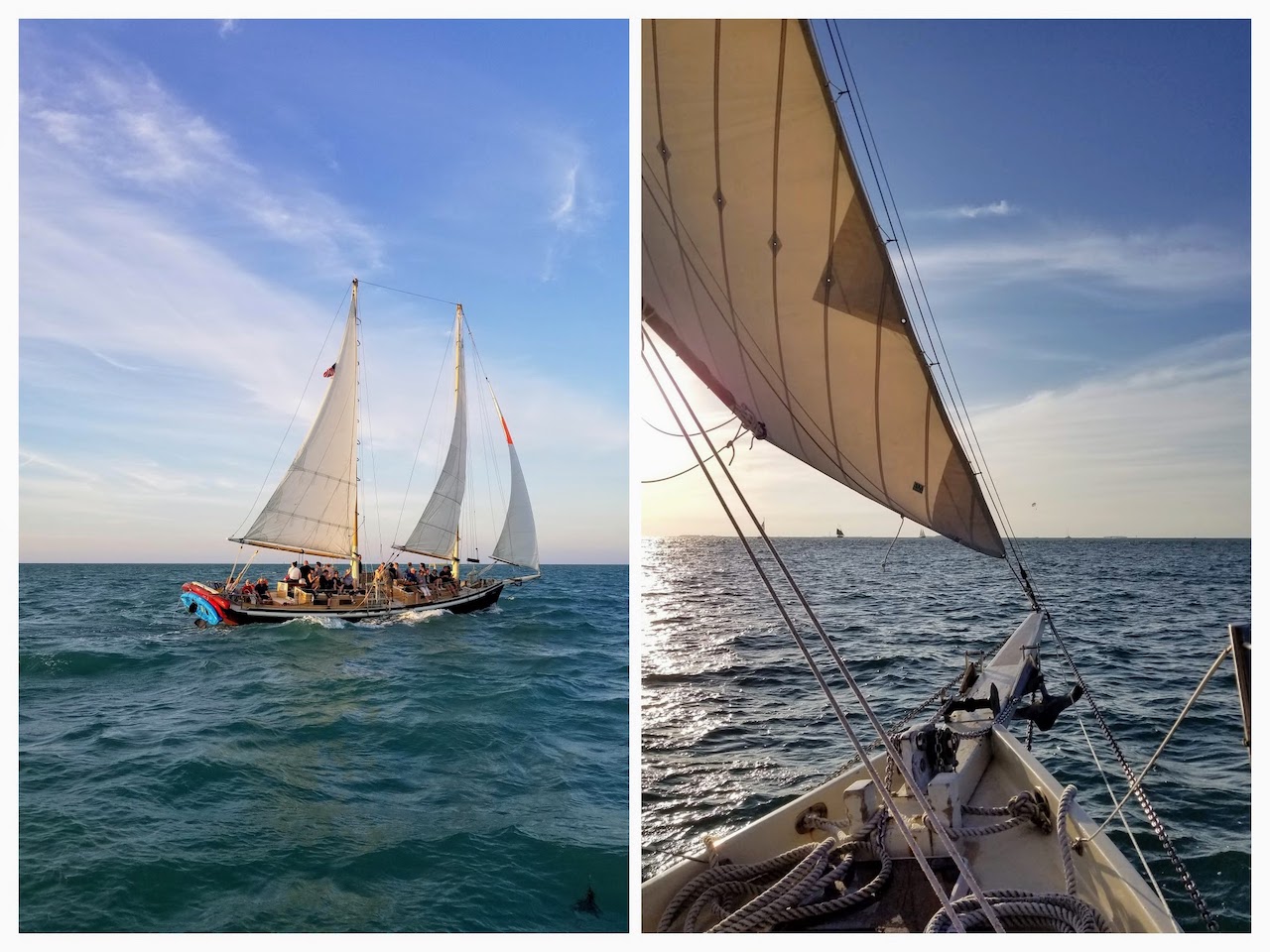 Happy hour on the water
At the stroke of 4pm, we headed to the famous Mallory Square for a 2-hour sailboat cruise hosted by The Wind & Wine Key West Sunset Sail. Wine and beer tasting, fresh hors d'oeuvres and sublime sunsets are on the program. A little tip: bring a jacket, it gets a bit chilly after sunset.
With our bellies already too full, we still headed off to face the queue at Blue Heaven, another legendary Key West open-air restaurant located in the historic village of Bahama. Visitors can enjoy Caribbean-style grilled shrimp and delicious Yellowtail Snapper!
If it's raining or you're in the mood for refined local cuisine, the Thirsty Mermaid is also a great option. Special shout out to their Key Lime Pie which is worth a visit on its own!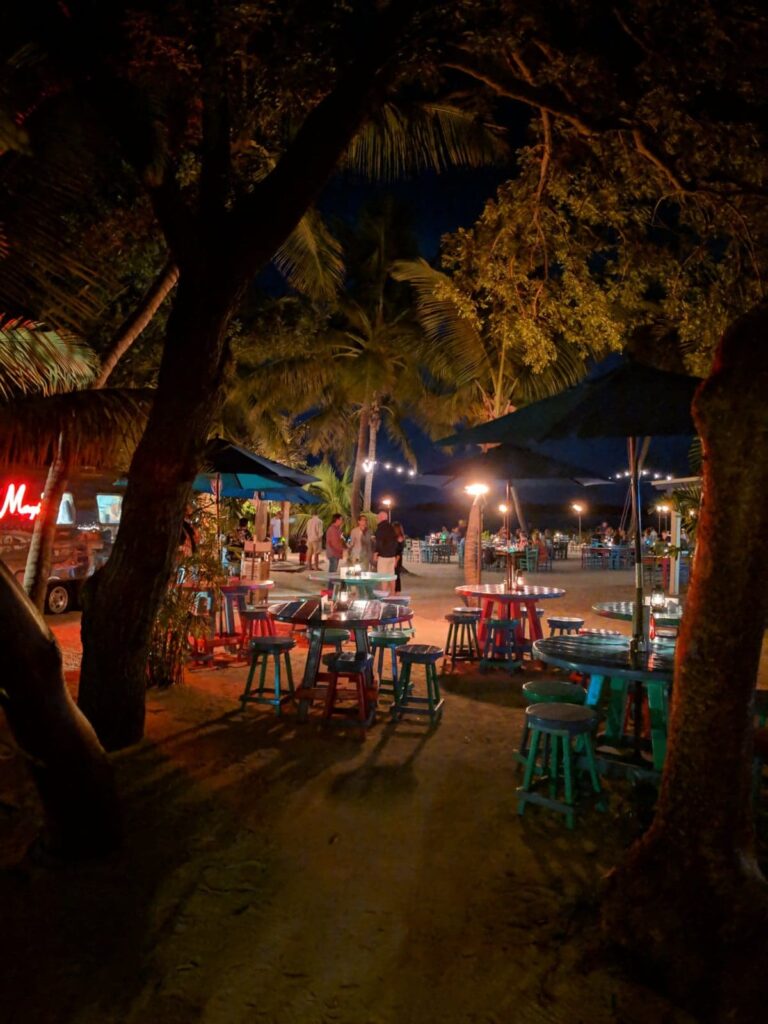 Dive back into Bloodline in Islamorada
The Moorings Village and Spa, a bubble of luxury and wellness, is where you'll go back to the roots of Bloodline, which is to say the sublime Rayburn family hotel.
Are you travelling to Florida on a budget? Another option is getting a bite to eat at the Morada Bay cafe and restaurant, just across the road, which was also used as a set for the show. Fresh seafood and a beautiful view of the sea await!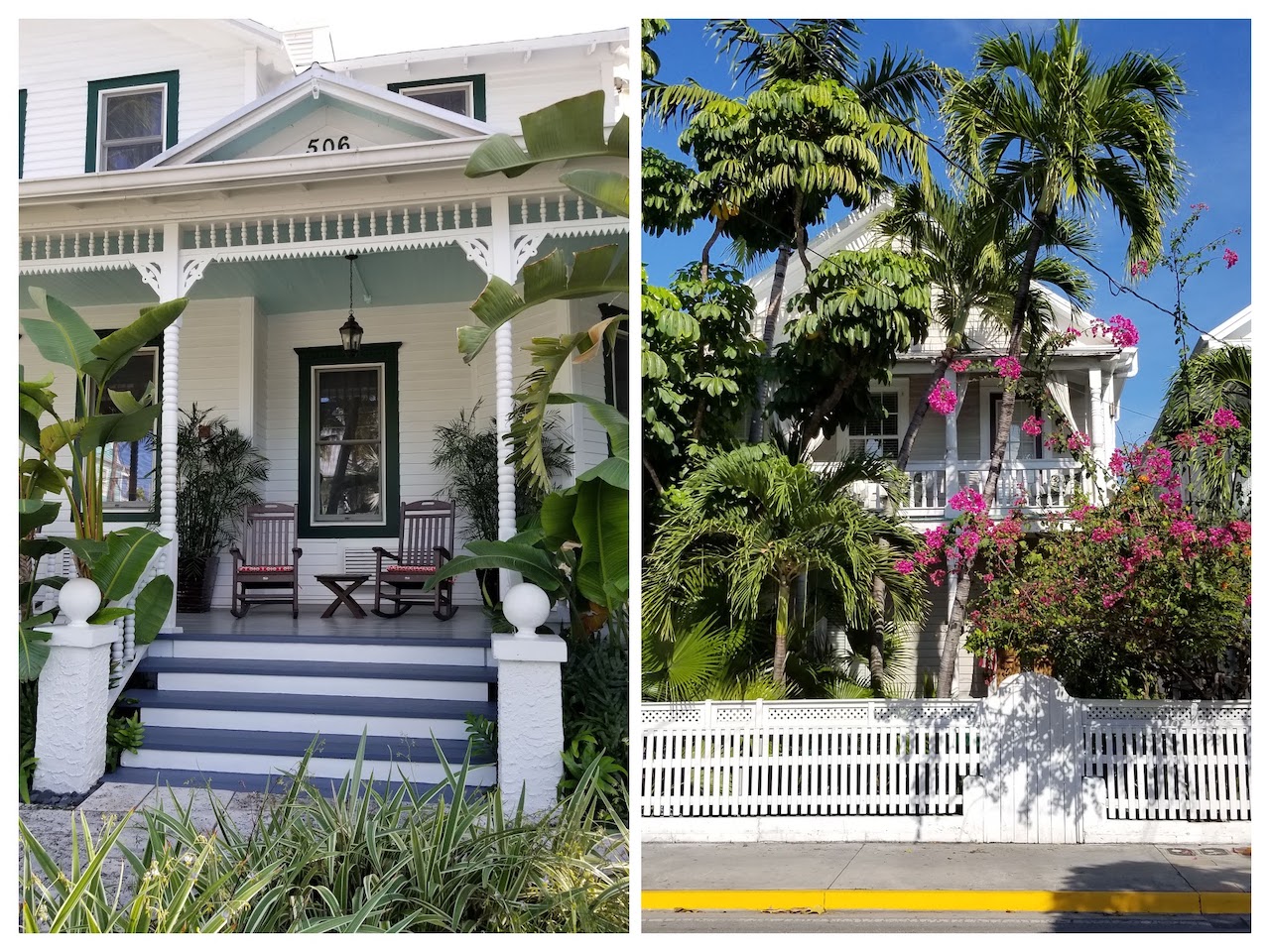 Useful travel tips for the Florida Keys
If you're sensitive to noise, consider bringing earplugs. Air conditioning is a religion in the Keys, and hotel are no exception. Essential for those after a peaceful night's sleep.
There is only one road to the Keys. If you have the chance, go during the week when traffic isn't as bad.