Roatan is a mountainous island with lush vegetation off the northern coast of Honduras in the Caribbean Sea. Just as Utila and Cayos Cochinos archipelago, Roatan is part of the Bay Islands, featuring unique marine life due to the huge Mesoamerican Barrier Reef in the area.
The island of Roatan has one main winding road, Carretera Principal, stretching 60-kilometers along the seashore and villages from West End to East End.
West End favourites
The most developed touristic region, West End has kept its idyllic charm and relaxed atmosphere. Where to go: Gumbalimba Park and West End Village are two attractions not to be missed!
Gumbalimba Park
Swing by this jungle-like park surrounded by lush vegetation and exotic animals. Cross the Pirate Bridge and look up. Do you spot any parrots?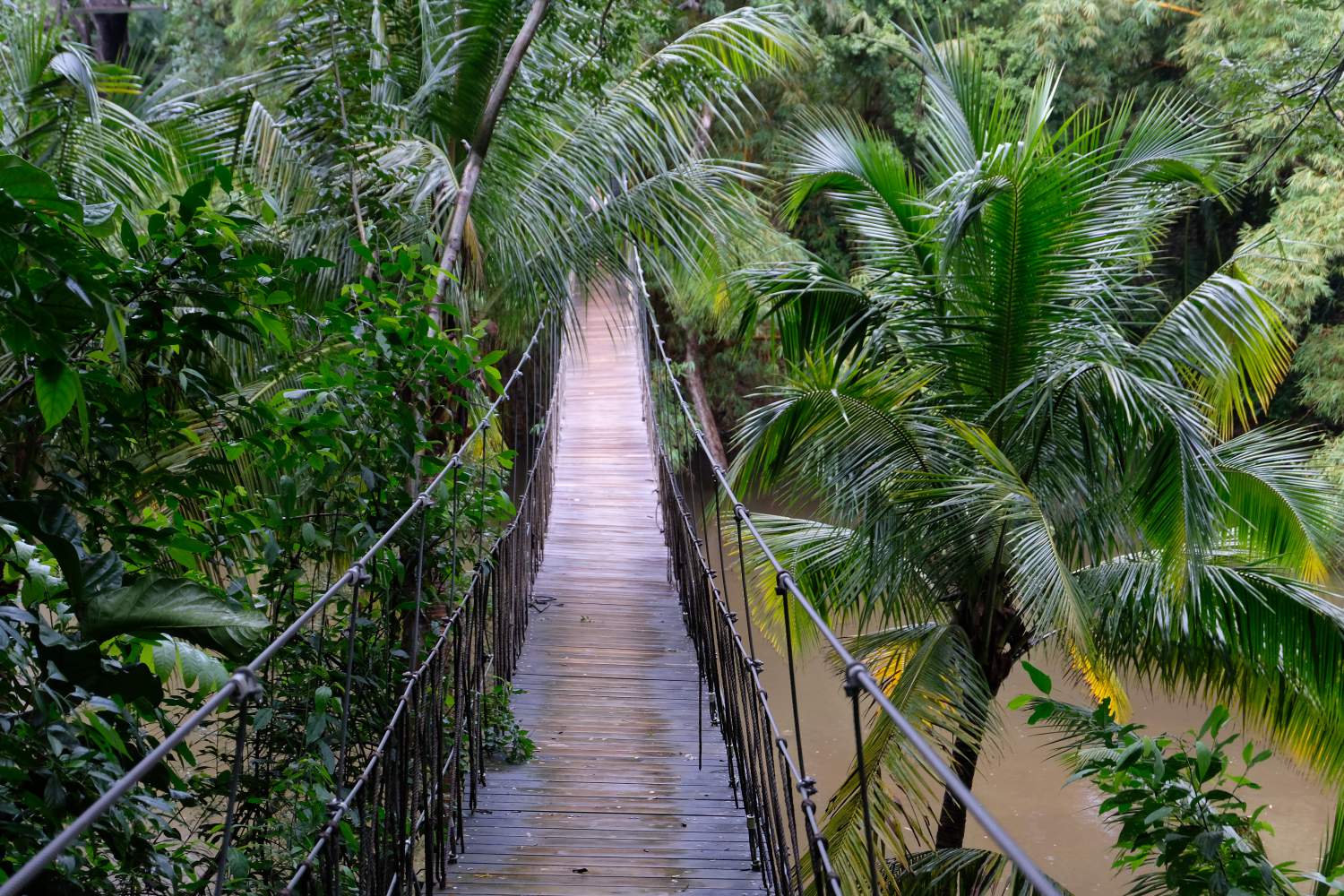 Zip line down the mountain until the beach and take in the magnificent scenery from every angle.
Useful information:
The entrance fee is around $65 USD per person.

Plan about two hours for your visit.
Friendly guides will wait for you and assist you at each zip line station.
Wear closed-toe shoes and light sportswear for your comfort and safety.
There are lockers available for your personal effects.
Bring your camera or even your GoPro!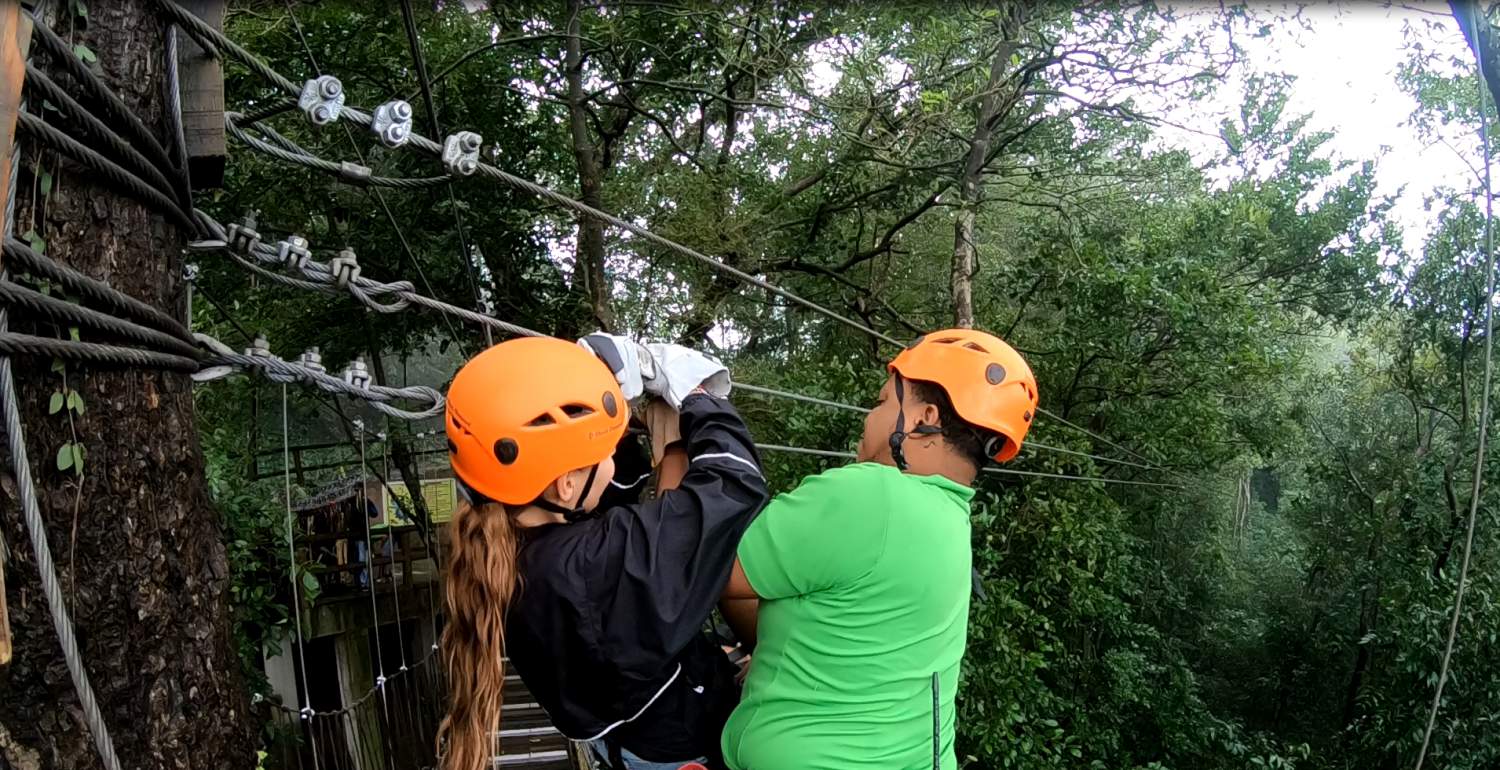 West End Village
West End Village has one main coastal road that overlooks local restaurants and small boutiques on one side, and numerous piers with fishing and diving boats on the other. Take some time to sip a nice cup of coffee at Café Escondido, become PADI-certified at Coconut Tree Divers, and take a water-taxi to Half Moon Bay Beach, where you can swim in Roatan's crystal-clear waters.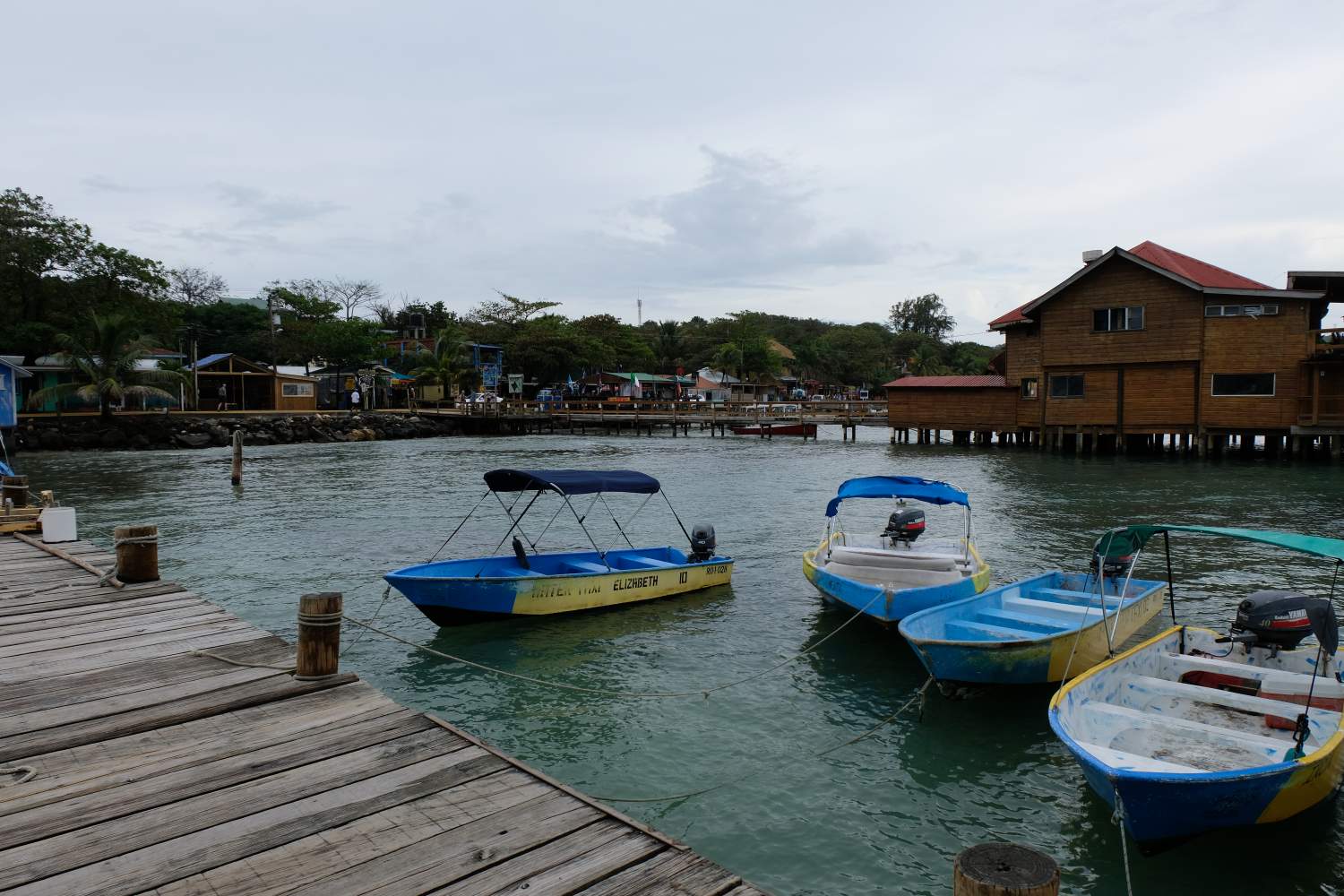 East End essentials
Punta Gorda village is located between West End and East End and is inhabited by a Garifuna community, who are descendants of both Nigerians, shipwrecked on St. Vincent in 1635, and Caribbeans, who welcomed them. According to Garifuna history, St. Vincent island inhabitants stood up against slavery. Even though the community spread out over time, the largest concentration of Garifunas is in Honduras, where their cultural heritage was recognized by UNESCO and preserved. Punta Gorda and Cayos Cochinos archipelago are among the areas recognized for this story that's unique to the Garifunas.
Punta Gorda
Punta Gorda village's authenticity will charm you with its small, simple houses that are multi-coloured, wooden or straw.
Mingle with the locals, watch a colourful, traditional Garifunas dance show, and get tempted by beautiful handcraft creations, such as shell jewellery and wooden decorative objects.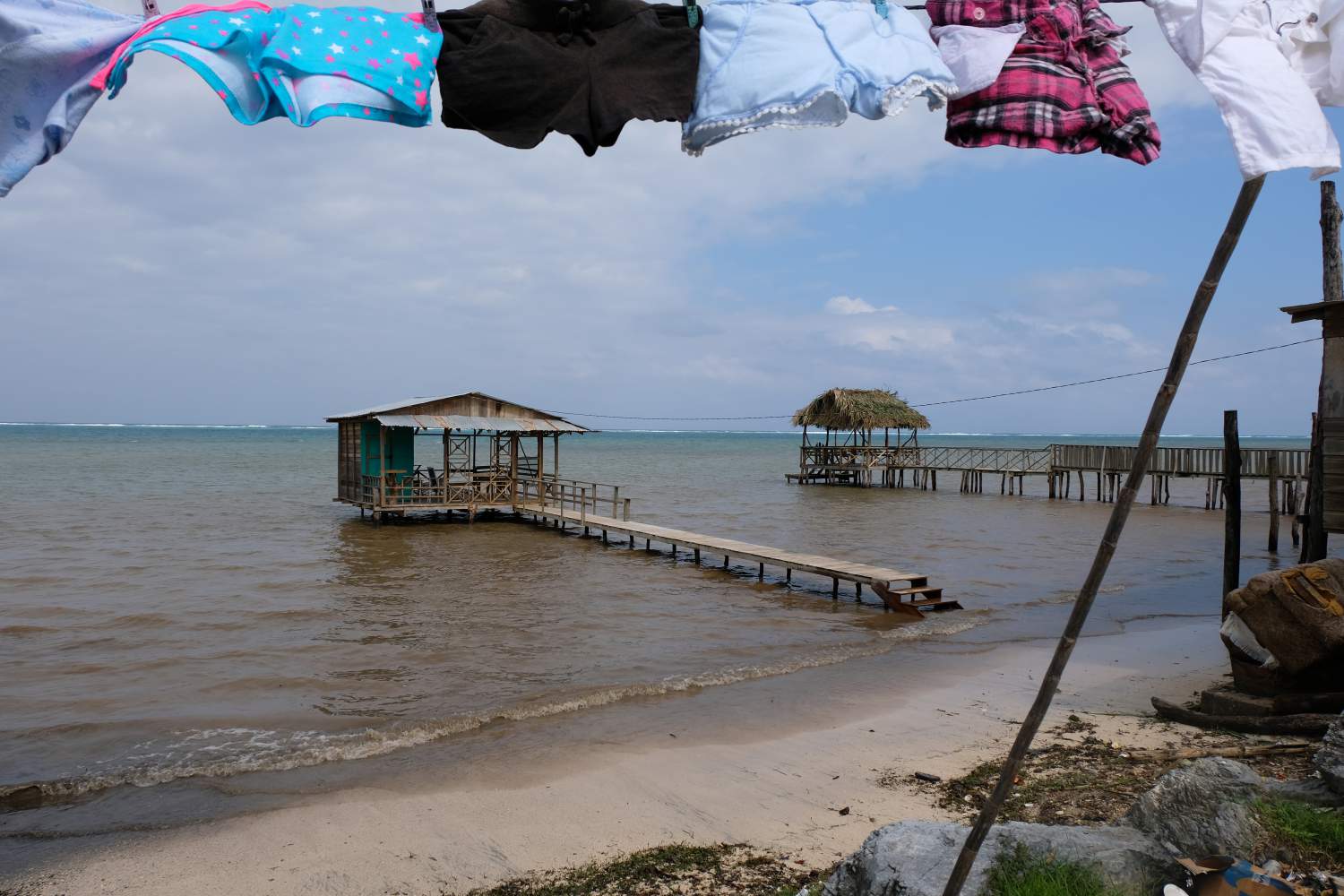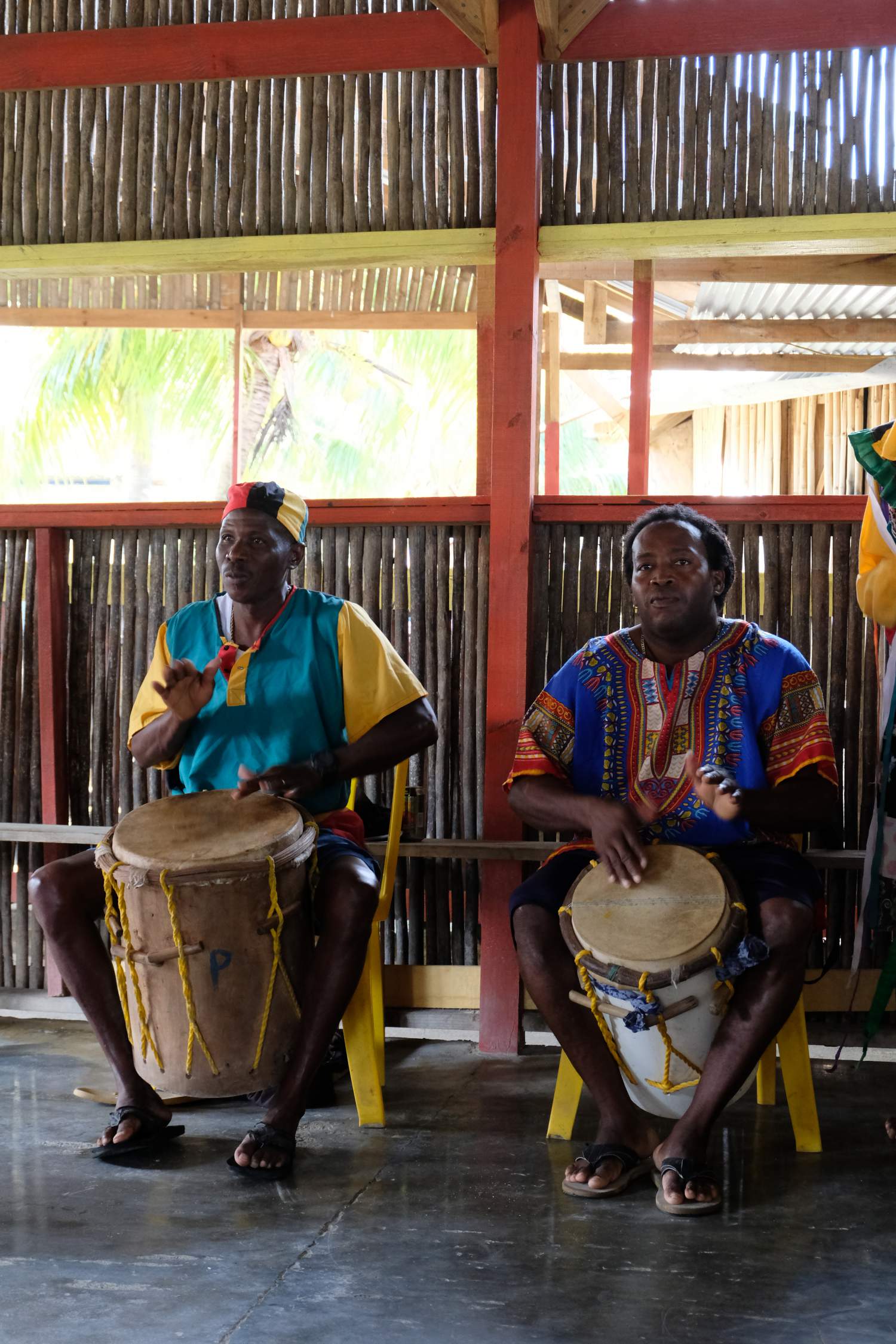 Temporary Cal's Cantina
Located near Parrot Tree, Temporary Cal's Cantina is a unique restaurant perched up high, offering breathtaking bird's-eye views. Savour generous seafood platters, sip some Salva Vida, the iconic beer in Honduras, and admire the mountains and the Caribbean Sea below.
Useful information:
The average plate price is about $15-20 USD.

The chef and restaurant owner buys locally and grows most of his ingredients himself, hence the establishment's great reputation.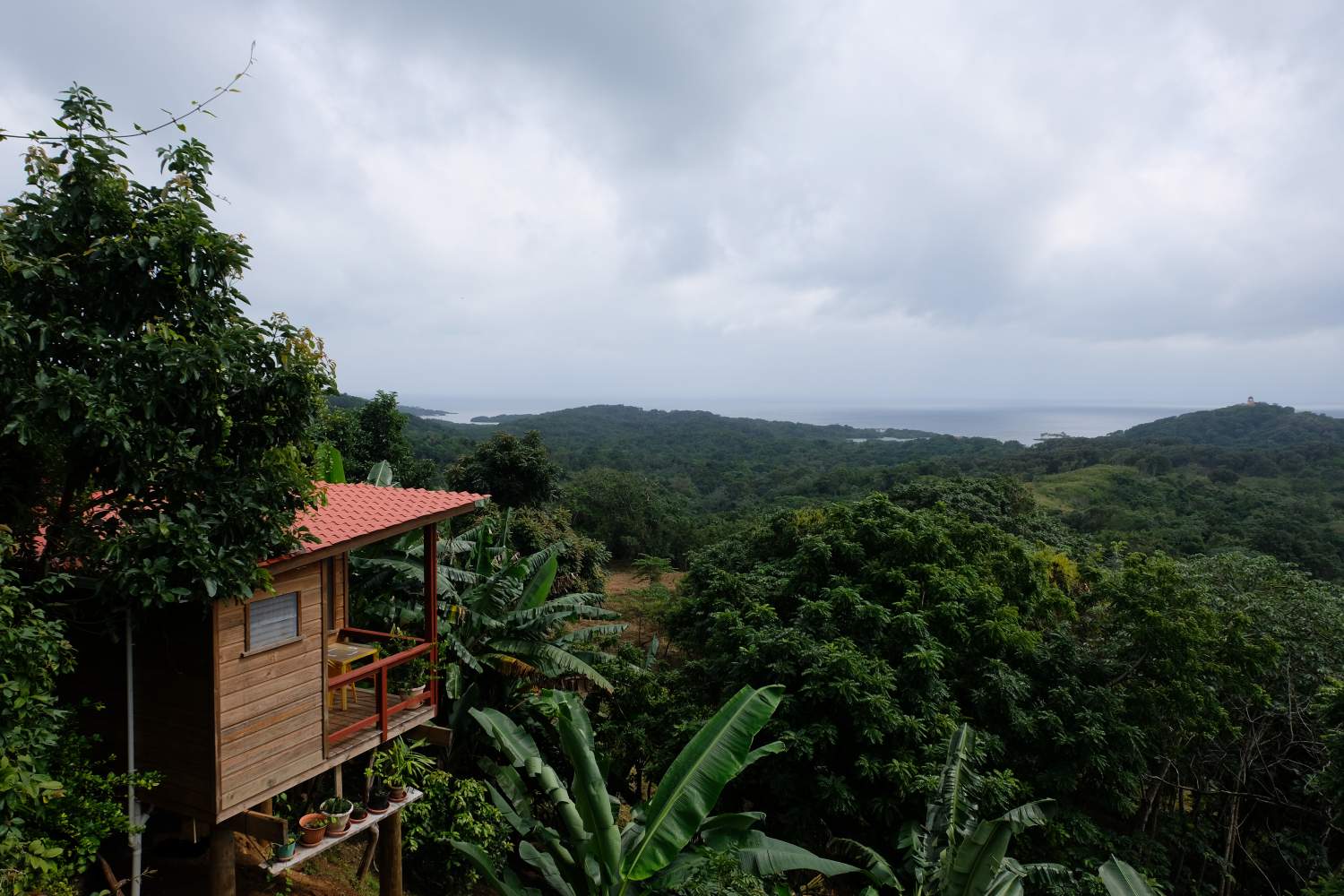 Oak Ridge mangroves
Oak Ridge Cay is a quiet port city located on the same shores as Parrot Tree but more to the east and has the oldest community of fishermen of all of Roatan. Take an old, colourful rowboat to the mangroves, viewing the houses on stilts along the way and listening to the guide inform you about Oak Ridge. Make sure to take some snapshots of the mangroves upon arrival!
Useful information:
The group price is about $5 USD per person.

The boat can accommodate up to 10 people.
Plan about one hour for your visit.
You might want to bring your raincoat, in case of sudden downpour.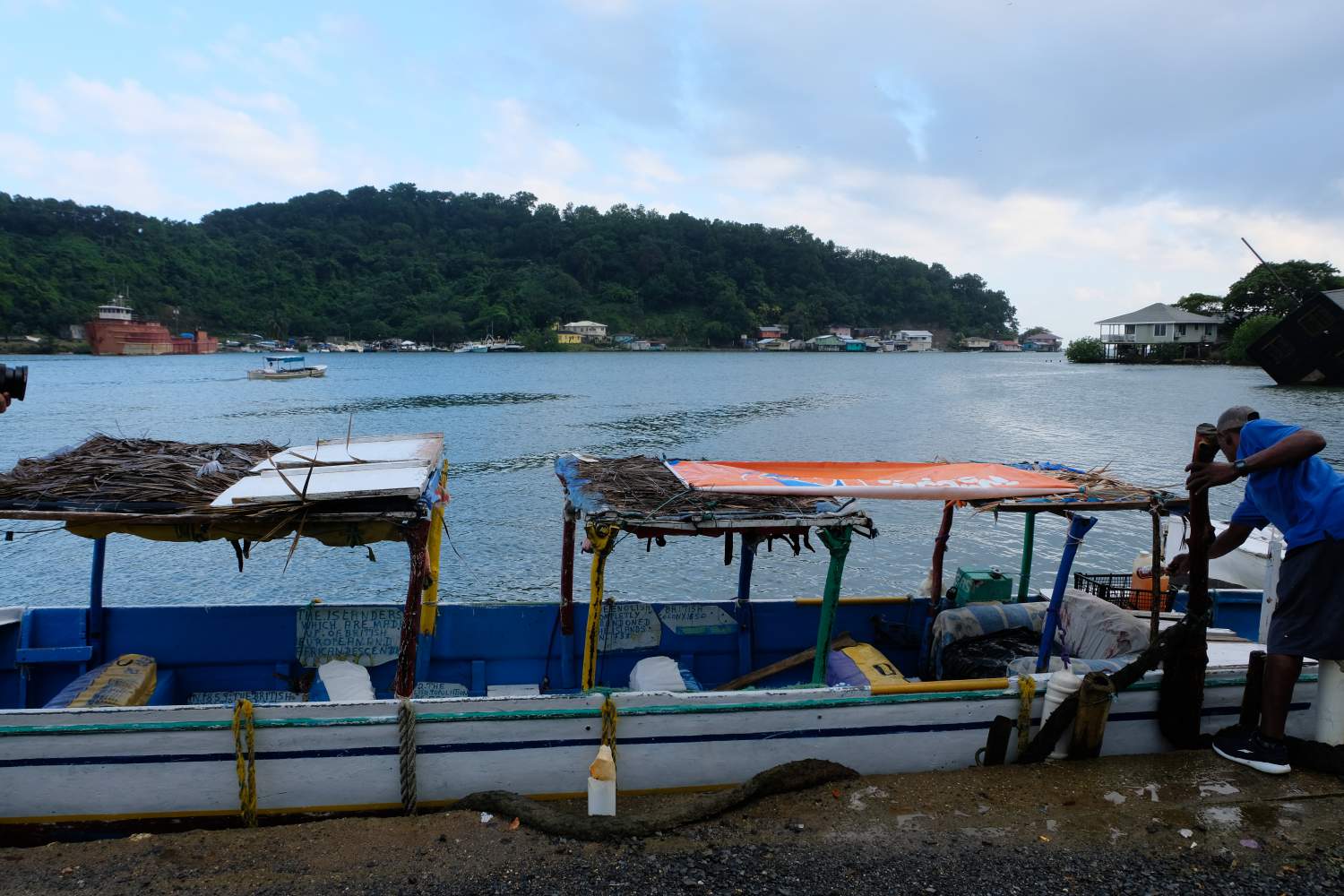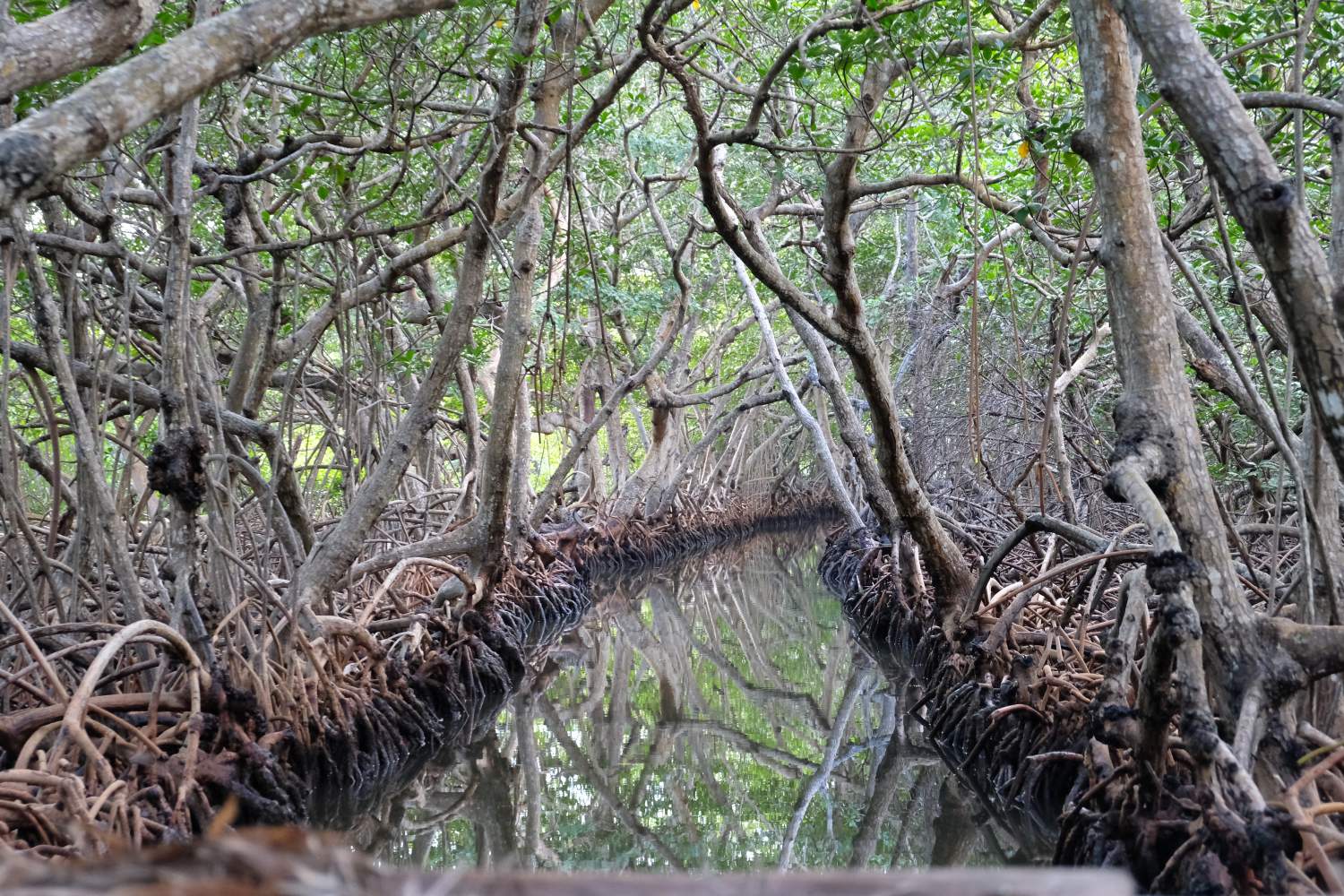 Want to know more? Continue reading about the islands of Honduras with this article on the Bay Islands: Utila and Cayos Cochinos archipelago.
Fly to Roatan! Check out our flight schedule here.
Photo credits: Air Transat
The comments and contributions expressed are assumed only by the author. The recommendations, intentions or opinions expressed are not necessarily those of Transat AT Inc. or its affiliates. See terms of use of the Air Transat website.