Of Panama, we only know the famous canal which contributed to its prosperity, but this giant hides other local marvels. Looking closer, we discovered another facet of Panama's culture, that of rural, authentic and vibrant communities. Rural tourism has allowed us to travel there differently. We take you to discover the vibrant heart of Santa Fe in Panama.
Rural Tourism in Santa Fe, in Search of Authenticity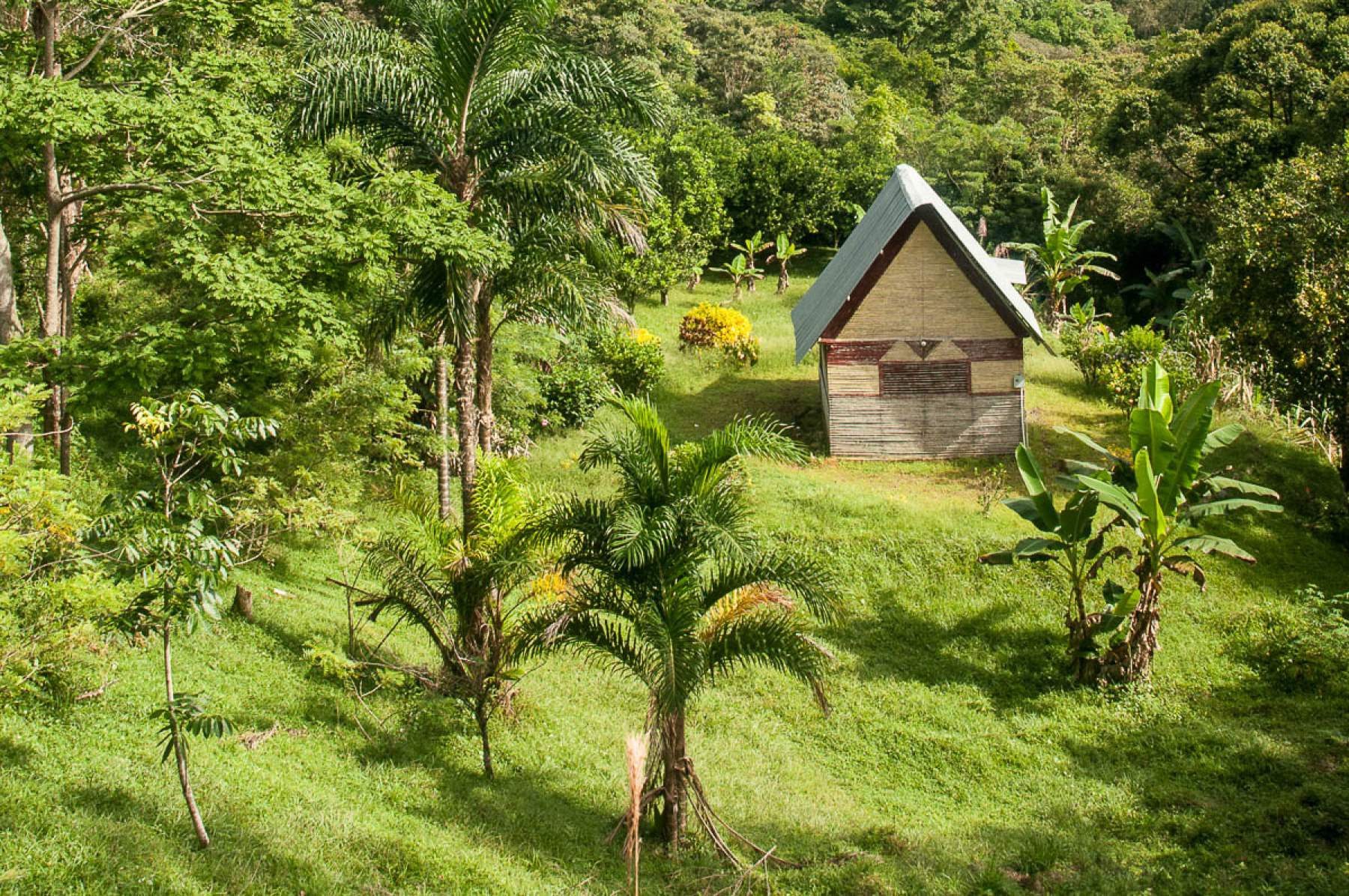 The canal, Bocas del Toro and Boquete are what most most visitors concentrate on. We wanted to deviate slightly from this classic route to meet the Panamanians. In Santa Fe, we found a simple village with crazy charm, living to the rhythm of the seasons and the harvests.
Here, agriculture is the main source of income, people and land share the same destiny. We have seen that the traditions are still very much alive. The hats that are worn and the architecture of certain houses bear witness to this.
From Large Landowners to Self-sufficiency
In Santa Fe, Panama, the soil is fertile, but the land has long belonged to large landowners. Difficult for the villagers to benefit from their wealth. Little by little, these lands were abandoned by their owners who found other more lucrative sources of income.
A resident explained to us how gradually the inhabitants were able to take back these lands, to cultivate them again. The face of agriculture has changed. Food and subsistence crops have taken their place. Some have even succeeded in achieving food self-sufficiency.
A Taste of the Land of Santa Fe in Panama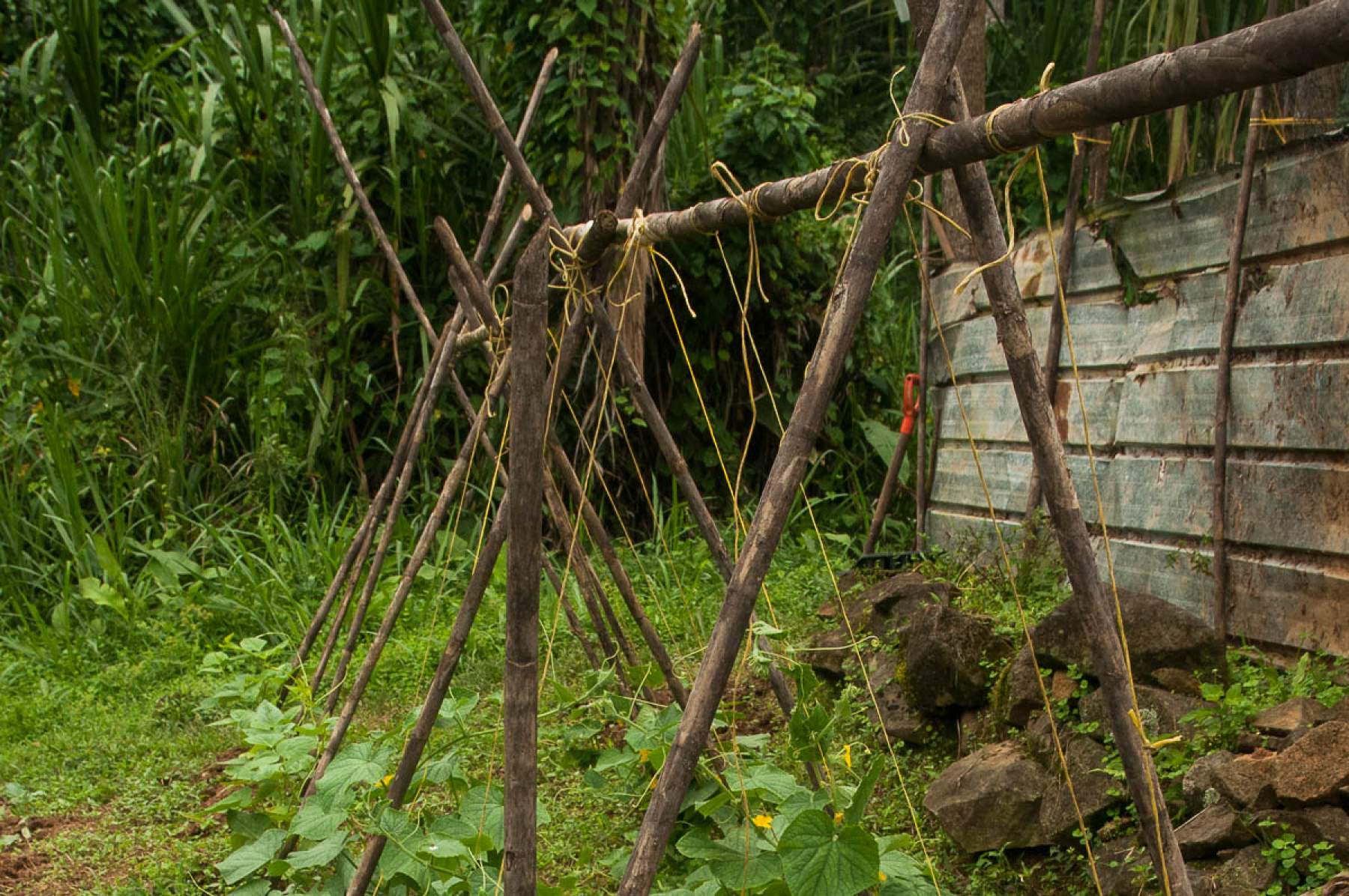 This is the case of Maria and Chong who for 30 years have been striving to support a small organic farm. Their goal is to produce what they need to live, from vegetables to meat, including honey and coffee. For several years, they have been sharing their passion with curious visitors passing through.
We were among them. Maria made our mouths water with an enthusiastic visit to her vegetable garden. She even surprised us with her mini-rice field and this small body of water that allows her to raise fish.
A Human and Sustainable Exchange While Travelling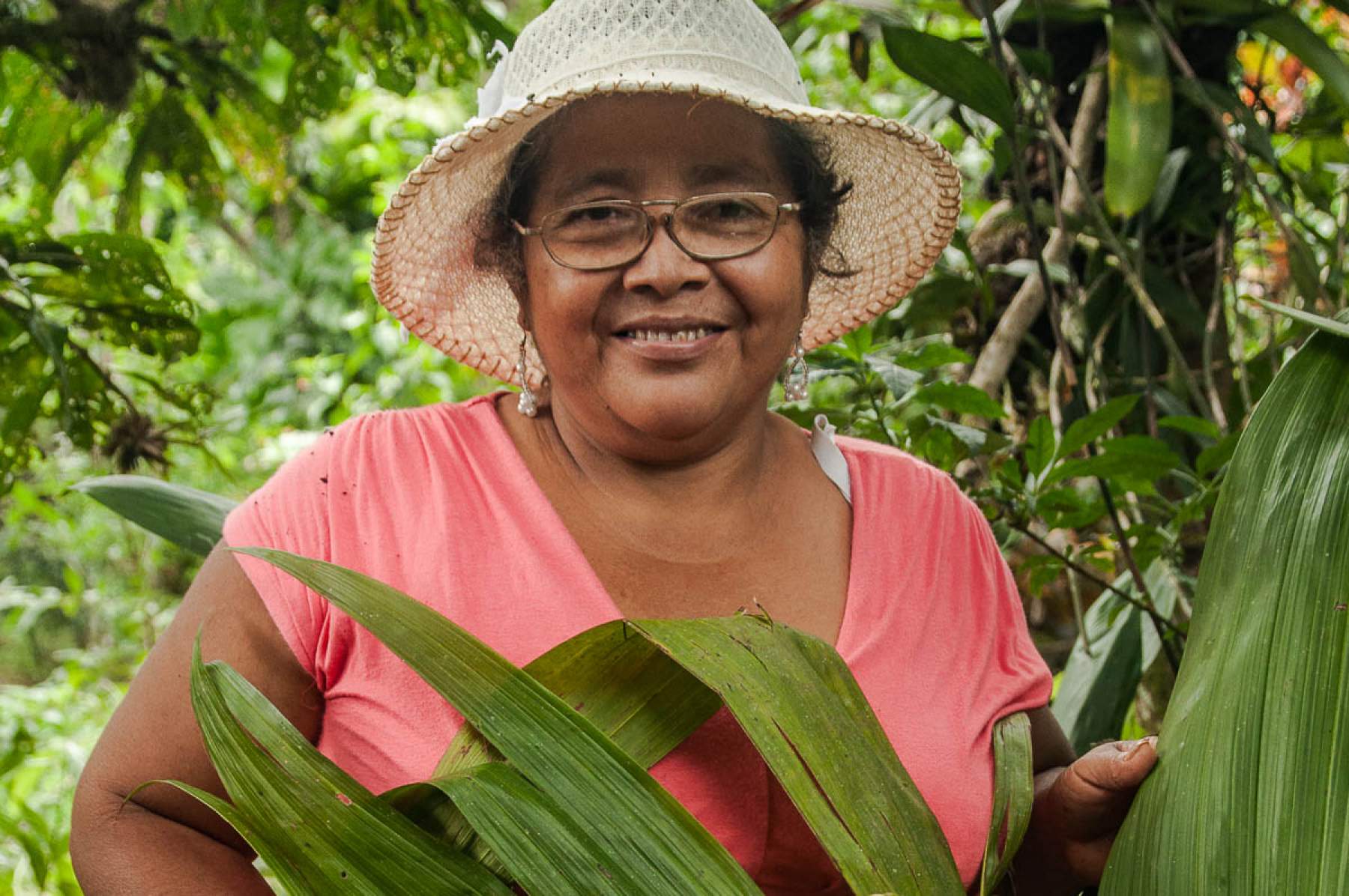 This is not a casual visit; Maria takes the opportunity to make visitors aware of respect for the environment and organic farming. Their experience makes us reflect on the lifestyles we choose, on what is essential and what is not. Her happiness is infectious.
This welcoming of travellers allows Maria and Chong to provide additional income for the imponderables and items that they do not produce. This sustainable form of tourism seemed beneficial to everyone.
Two Bonus Surprises in Santa Fe!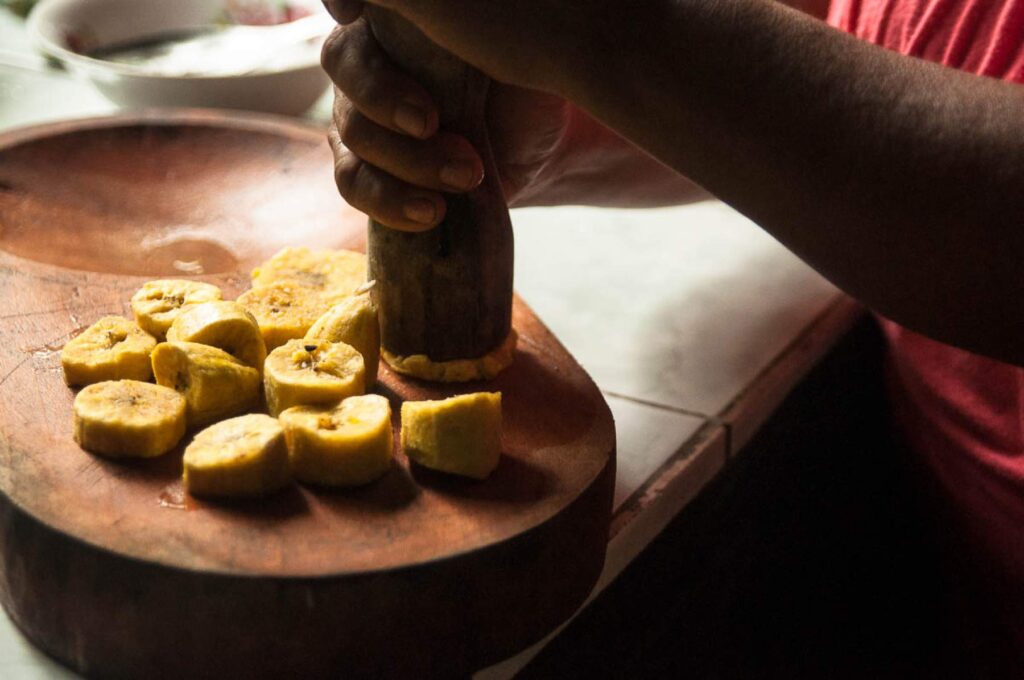 The icing on the cake, Maria is a champion… In orchid growing. She showed us her treasures with undisguised pride. Microscopic, starry, in clusters and above all in all colours, its superb orchids flourish cheerfully in this hot and humid environment. Her multiple medals prove to us that her hobby has been amply rewarded.
The meal she prepared for us is so good that we don't think of photographing it. On the menu, patacones (slices of plantain, crushed and fried), smoked pork, vegetables and rice. Everything is homemade and concocted with love; it was incredibly delicious.
And for digestion, don't worry, there is no shortage of walks and hikes in the area. You can admire the countryside, observe the birds and discover beautiful waterfalls.
Practical Information for Travelling to Santa Fe in Panama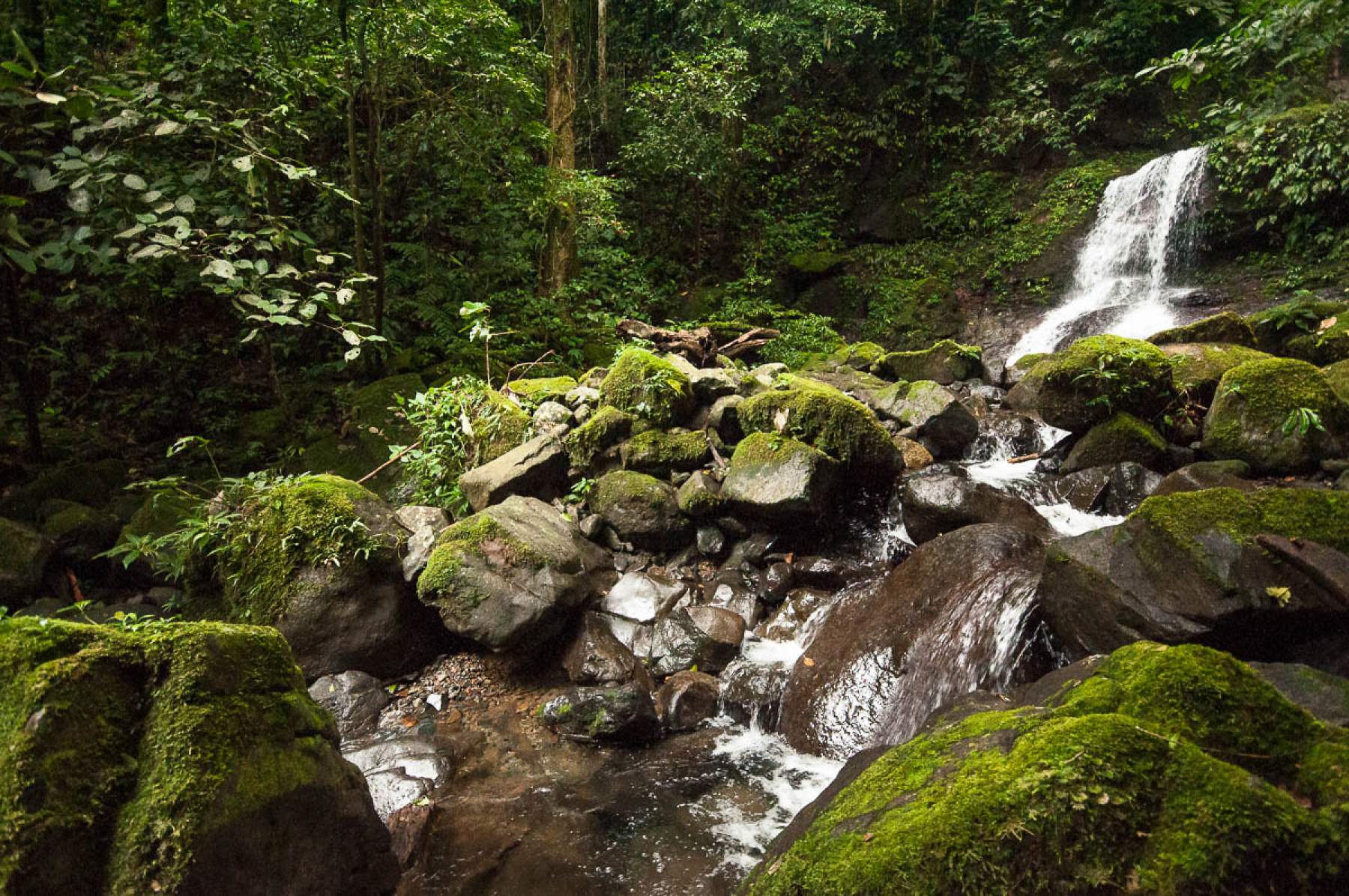 To go to Santa Fe, you have to take a bus from Panama Ciudad to Santiago, then change buses towards Santa Fe.
There are different accommodation options. We really liked the hostal la Qhia. The terrace with a view of a very well maintained garden where many birds fly is ideal for letting time slip by.
Maria and Chong's farm is an institution in the village, just ask your hotel for directions. It is accessible on foot from the centre.
All photo credits: Les Globe Blogueurs