The small island located just off the coast from Playa del Carmen, in Mexico, is one of the best places in the Caribbean to scuba dive. Why? Not only is Cozumel popular for its clear turquoise waters and white sand beaches, it is home to the Mesoamerican Barrier Reef System, the second largest barrier reef in the world.
And so while many divers dream of a scuba holiday in Australia or the Maldives, incredible diving is much closer to Canada than most think. And while many fly into Cancun, drive to Playa del Carmen and take the short ferry to Cozumel, it's also possible to get a direct flight to the best dive spots in Cozumel.
Palancar Gardens
Not only are the Palancar Gardens stunning to look at, they're also great for divers of all levels! They are located on the south-western side of the island and are very popular with underwater photographers, as they offer some of the clearest visibility you can get.
With a light to moderate current, this site does not have the most fish but it has incredibly vivid coral and close to the surface you can see angelfish, damselfish and even octopus.
More experienced divers may want to go down a little further to look at the orange and purple sponges, and to check out the many crevices and caves filled with marine life.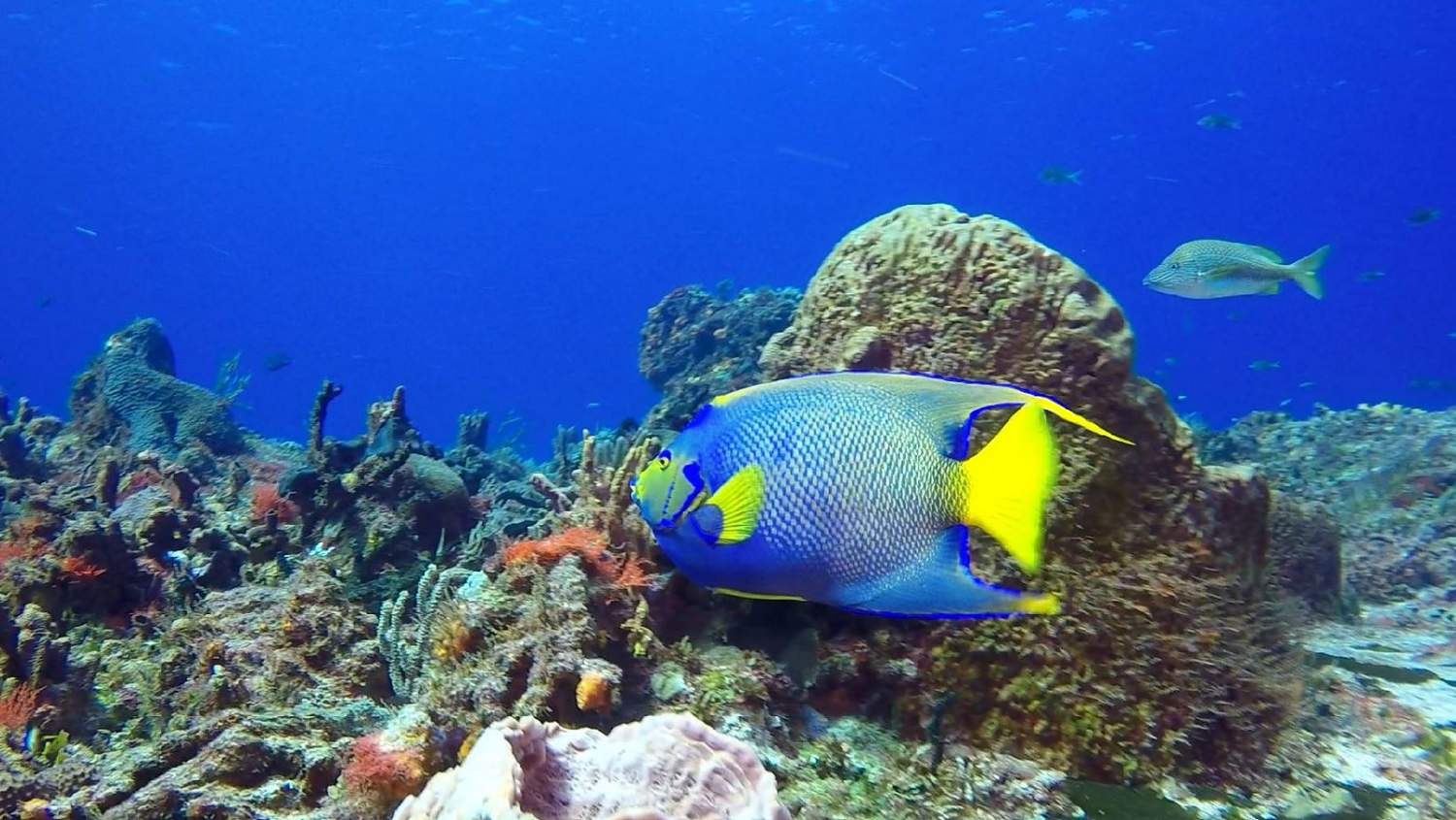 Santa Rosa Wall
This is a very popular dive site in Cozumel. Although many go first thing in the morning, Santa Rosa Wall can be more pleasant in the afternoon when the crowds are gone and the light is strong.
With the potential for strong currents, this is one of the more intermediate dive sites in Cozumel. Divers must descend 15 metres to see the coral where currents tend to decrease and it's common to see sea turtles.
Experienced divers will want to explore the caves and tunnels that are large enough to swim through. Eagle rays, barracudas and giant sponges can be found here. To appreciate the smaller colorful fish and small creatures in the stony corals, an underwater flashlight is recommended.
Maracaibo Wall
This site is for advanced divers only, since it is one of the deepest sites on the island, with the wall starting from 27m. Maracaibo Wall is located in southern Cozumel near Punta Celerain and is exposed to extreme currents, big swells and topside surfing.
The deepest parts of this spectacular wall offer the best diving. The site is often visited by many spotted eagle rays, turtles and schools of hammerhead sharks.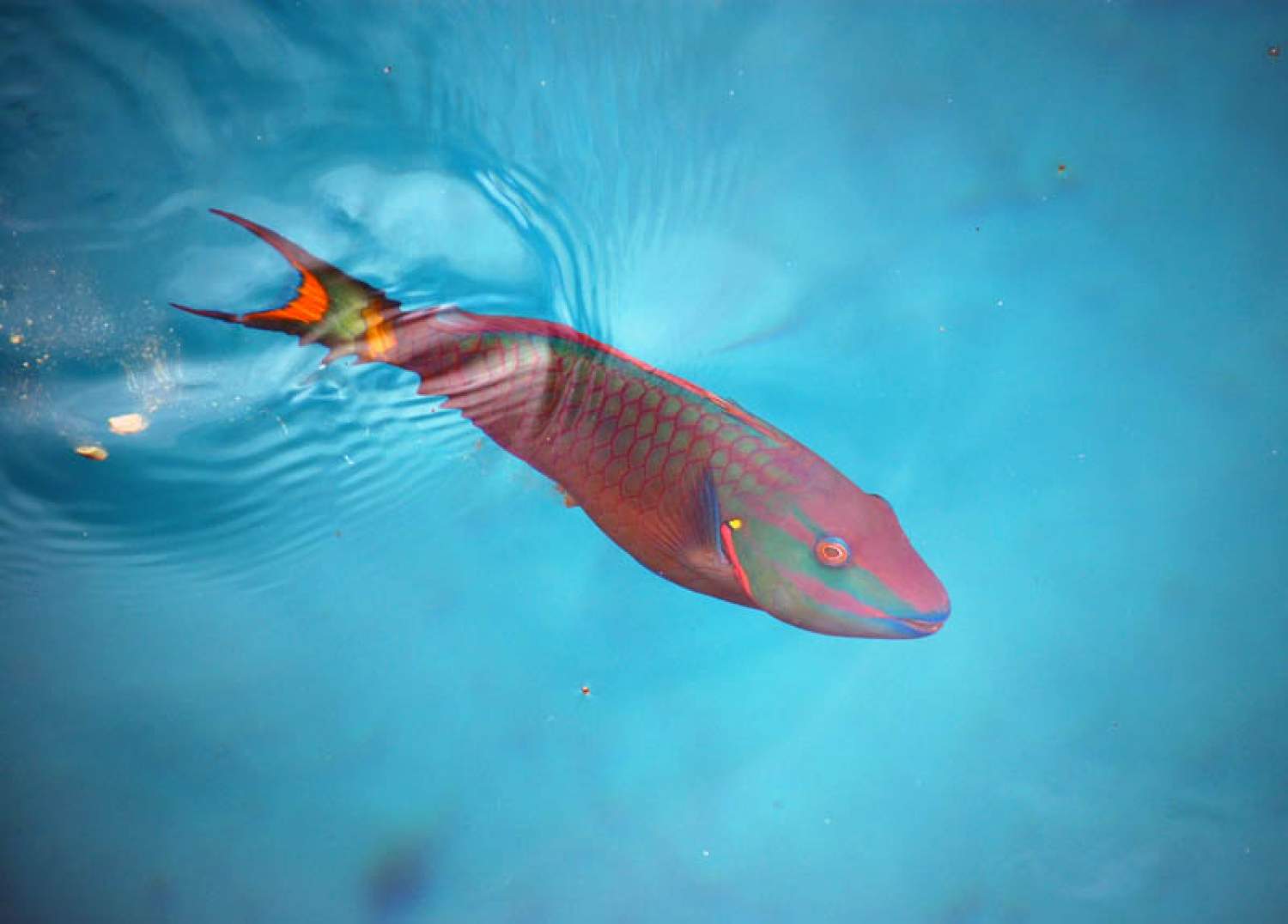 Punta Sur Reef
Punta Sur reef is regarded as one of the most beautiful dive sites in Cozumel, but only recommended for advanced divers. Like the Maracaibo Wall, its southern location results in strong underwater currents and topside surf.
In the southern park, divers can explore the Cathedral Chamber, which has incredible marine life. It's common to see spotted eagle rays, barracuda and giant sponges.
The northern part of Punta Sur is home to Devil's Throat, a spectacular cave formation that begins with a dark tunnel at a depth of 40 meters. This dive should only be attempted by very experienced divers due to the depth and strong currents. Although there are not many fish, there is a passage through Devil's Throat to the cathedral.
Chankanaab Reef
Located in the Chankanaab Nature Park, this reef reaches a depth of 12 meters and is another great reef for beginner, intermediate and expert divers alike. Similar to Near Paradise, this site is divided into two distinct sections as the reef runs from north to south.
Crabs, lobsters, scorpion fish and seahorses are common in the northern region. There are also many small marine life in the coral crevices. The southern region has more spotted morays and toadfish; it's also very popular for night dives with lots of marine life including octopus.