The Republic of Ireland, independent since 1937, and Northern Ireland, which is still part of the United Kingdom, are both filled with vistas and landmarks that are sure to leave you breathless (some more literally than others). Here are a handful of locations that will make your Instagram followers emerald-green with envy.
The most beautiful attractions in Ireland and Northern Ireland (and how to photograph them)
1. The Cliffs of Moher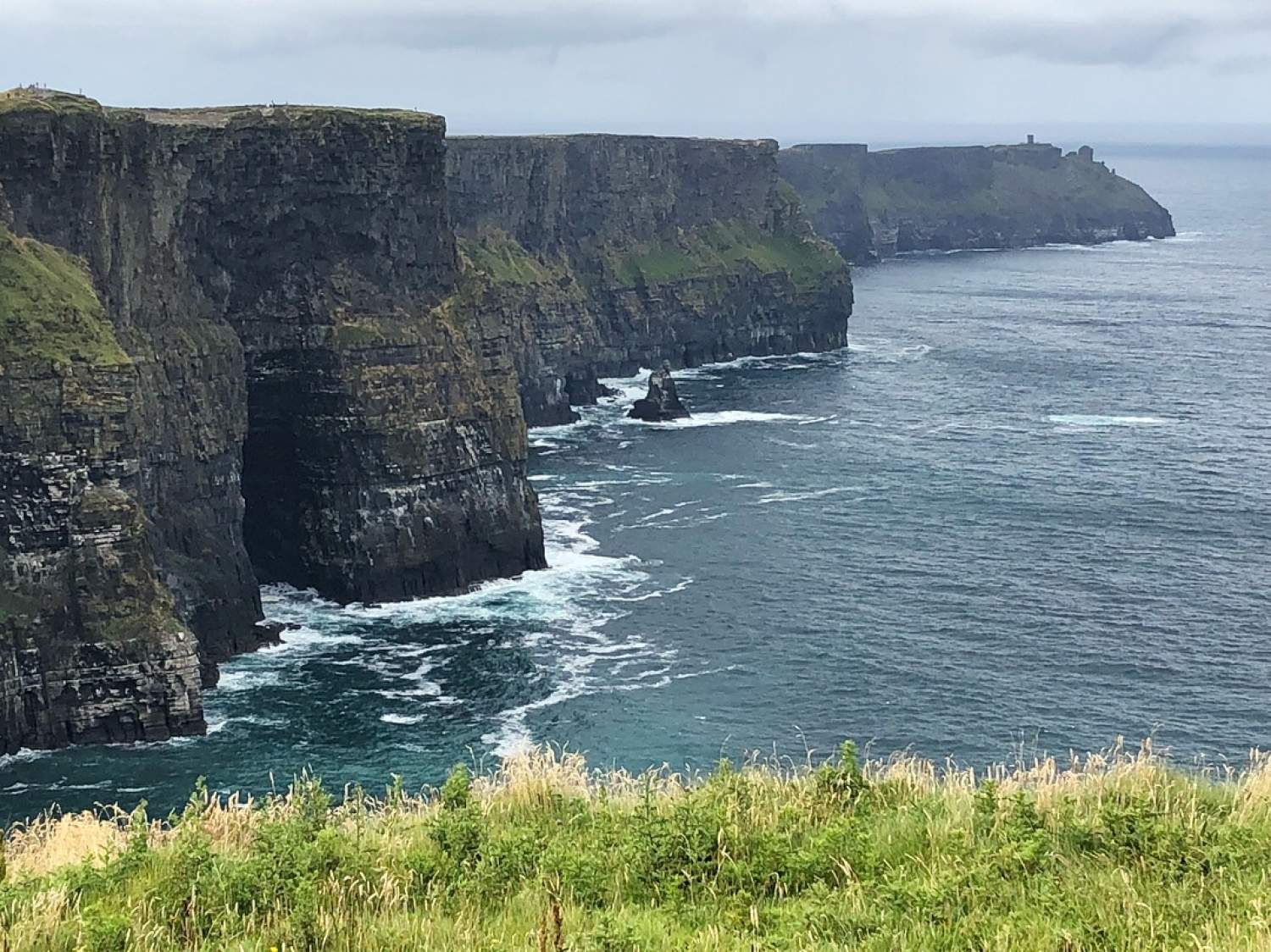 Unless you're a particularly untalented photogapher or if the weather really doesn't cooperate, it would be nearly impossible NOT to get great photos of this spectacular seaside attraction. Stretching along 8 kilometres, the Cliffs of Moher tower at a whopping 214 metres over the Atlantic Ocean. Formed over 319 milion years ago, these cliffs are home to a striving puffin population that comes here to nest every year. They can easily be seen from late March to late July on the southern end of the site.
Be sure to wear proper footwear so that you can walk along the very steep cliffs in complete peace of mind. While some people get very close to the edge, there are safer paths that allow you to enjoy the view just as much, but without the added fear of heights—or unexpected gusts of wind! If you'd rather not hire a car, many companies offer day trips from Dublin, such as Wild Rover Tours, or day trips from Galway.
2. The Giant's Causeway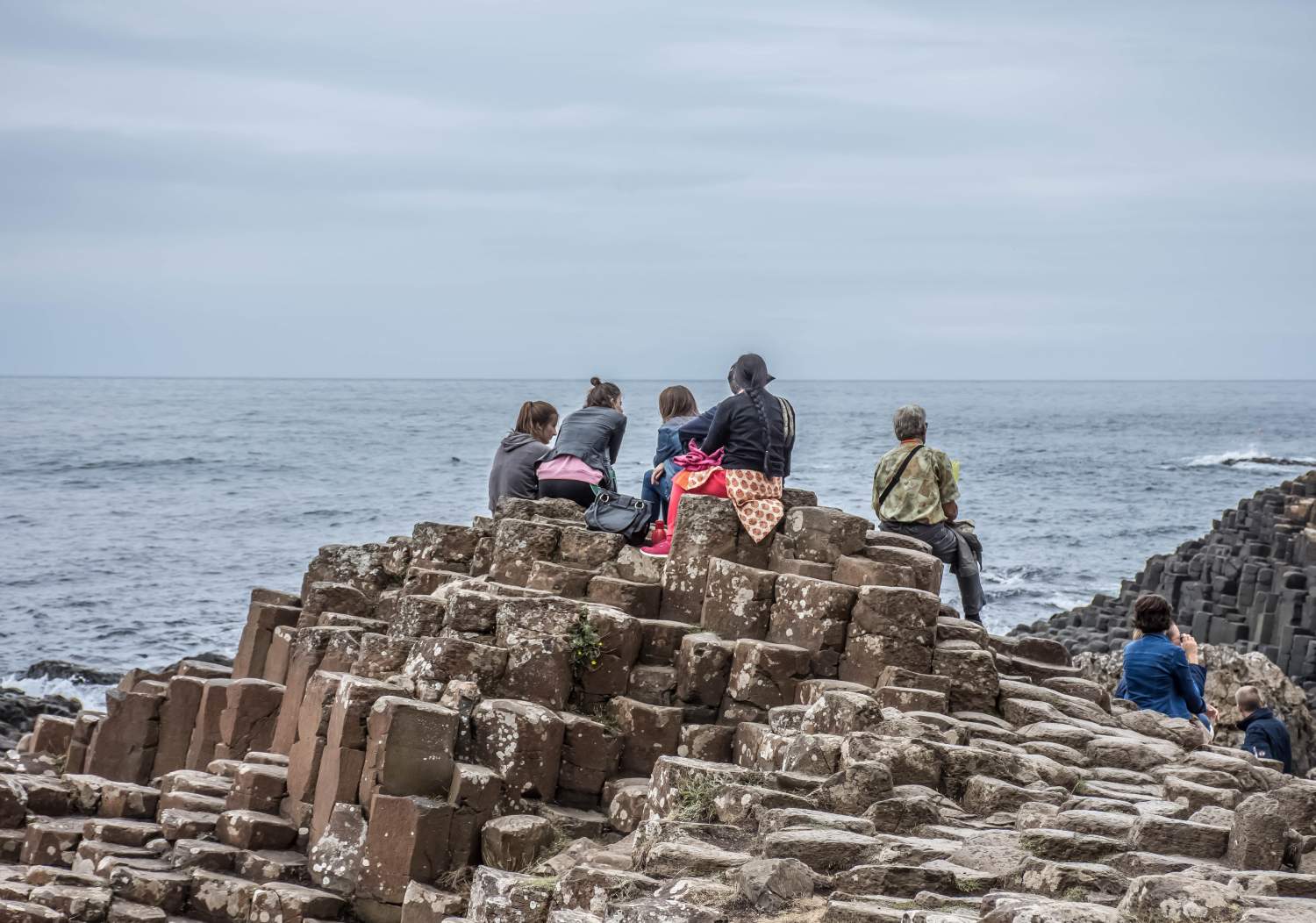 The legend surrounding this unusual place of Northern Ireland is as impressive as the rocks themselves. Of course, there is also a geological explanation. More rational minds might like to know that the 40,000 basalt columns were forged by volcanic activity in the Tertiary period, over 50 million years ago. But a folksy legend is just more fun, isn't it?
It is said that an Irish giant named Finn MacCool wanted to fight a Scottish giant named Benandonner. With a sea separating the two rivals, Finn MacCool had the idea to build a causeway made of stone columns to link the two countries.

+ additional reading on the Giant's Causeway—Legend vs. Reality: Unravelling Scottish and Irish Myths
Depending on the storyteller, the second part of the story can take on different colours… One version tells of Finn's adventure, who, once in Scotland, became so frightened upon seeing that his rival was much taller than he was that he ran back tome and hid in the baby's crib. When Benandonner crossed over, Finn's wife told him that her husband was out; and when Finn saw the "baby", he was terrified that only a gigantic giant could have fathered such a massive baby. He then ran away and destroyed the road behind him.
3. Carrick-a-Rede rope bridge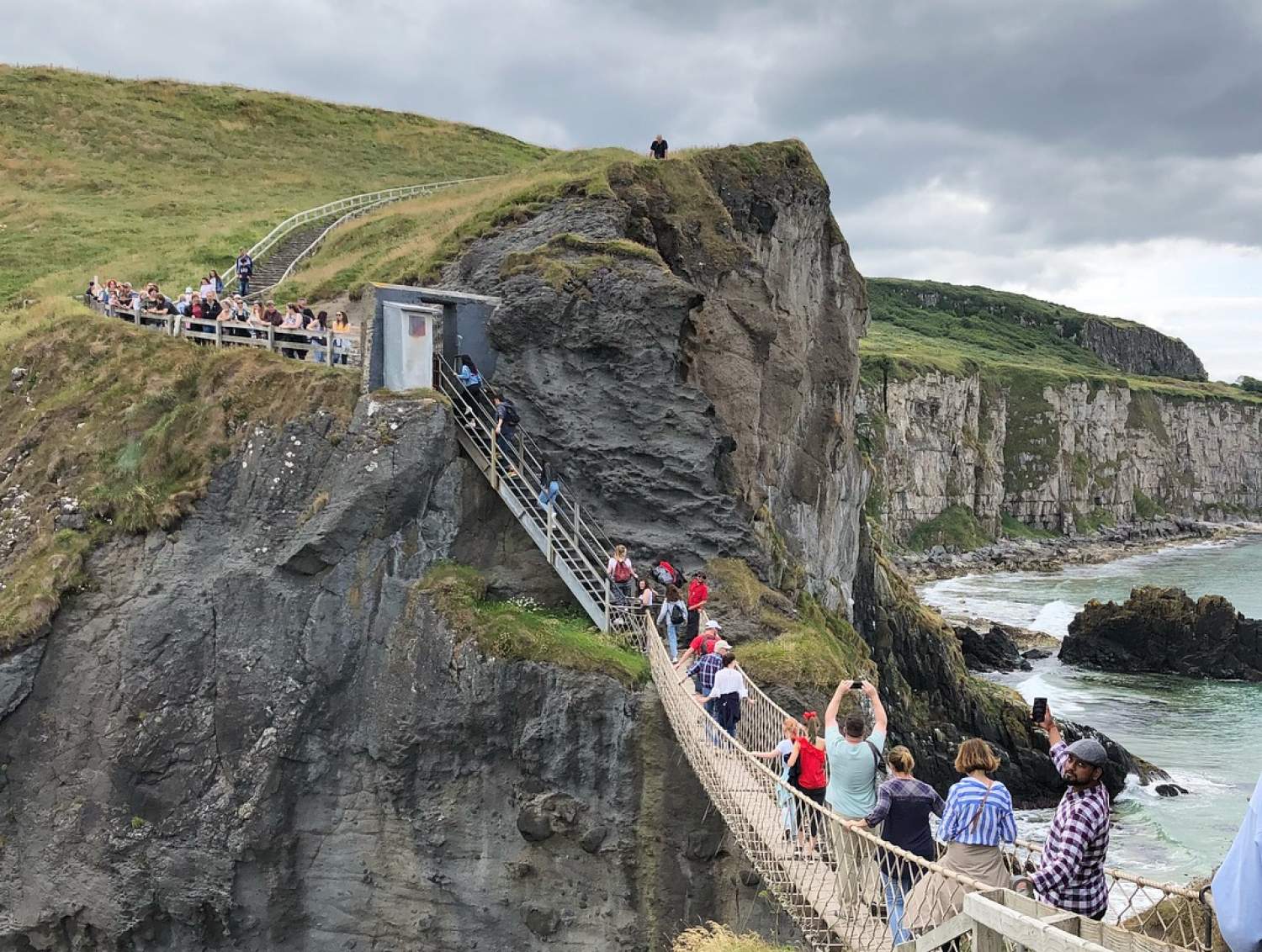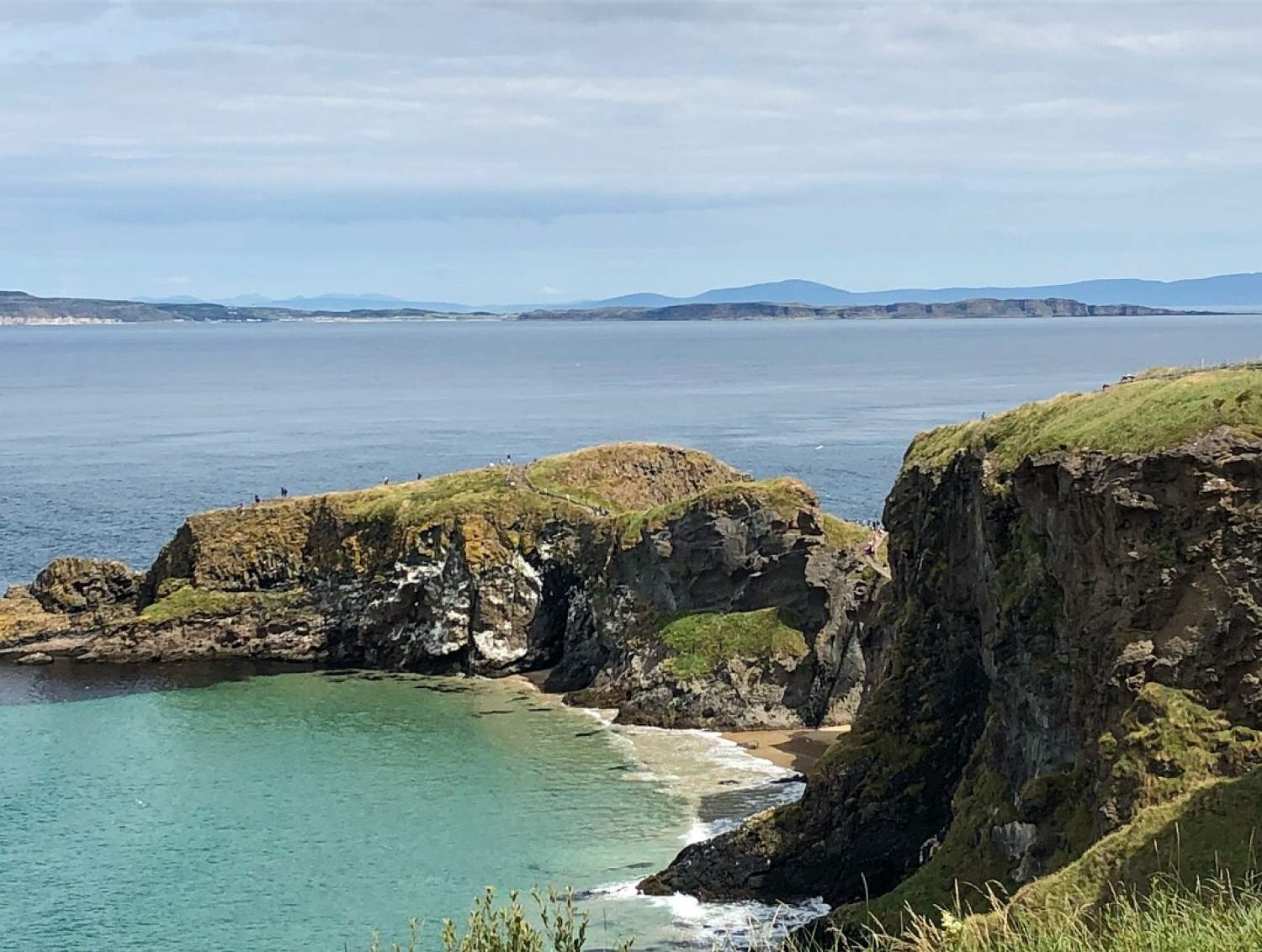 Located in County Antrim, in Northern Ireland, the Carrick-a-Rede Bridge (which means "the rock on the road") may not be very long… but it sure is a thrill! Whether or not you're brave enough to actually cross the bridge, the short hike along the marked path is quite the delight, with sights such as the island of Rathlin and the Scottish Isles on the horizon along the way.
After noticing that many fish were passing on the other side of Carrick Island during the spawning season, local fishermen built the first bridge to reach the island more than 300 years ago.
Quick tip: bring a picnic to grab a bite to eat on the other side of the bridge. Not only does the location lend itself to this, but there isn't much to eat around here!
Note that due to the bridge's structure, only a limited number of people can stand on it at any given time, meaning that queues are quite common here, in either direction, depending on the time of day and the time of year (crossing Carrick-a-Rede bridge, is, after all, one of the most iconic thing to do in Ireland and Northern Ireland). Many companies, such as Odyssey Coach Tours, offer excursions to Carrick-a-Rede Bridge in combination with other nearby sights like the Giant's Causeway on a day trip from Belfast.
4. Ring of Kerry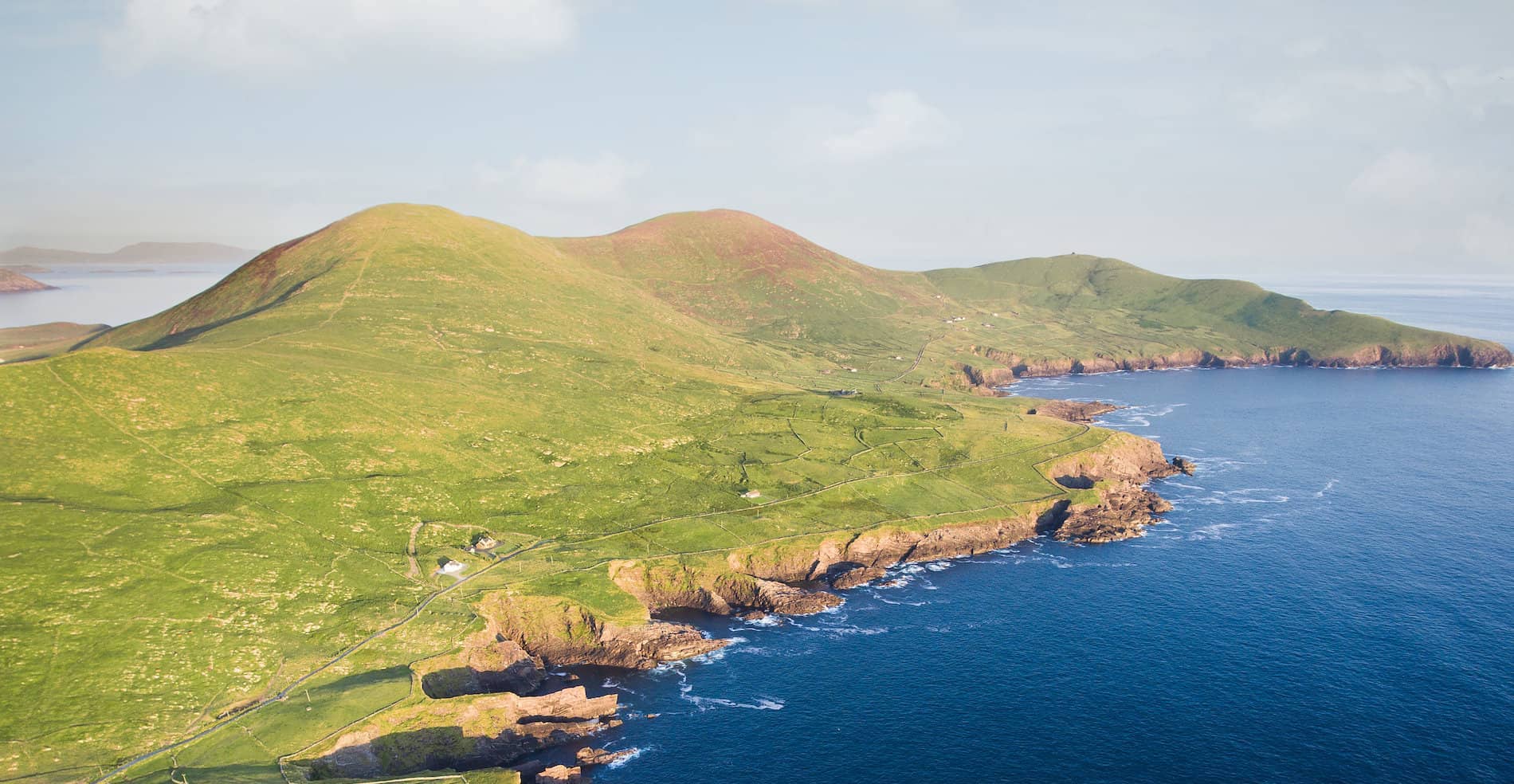 Located in the southwest of the island, the Ring of Kerry, which starts and ends in Killarney National Park, is known for offering the most picturesque landscapes of the Emerald Isle. The 179 kilometre-route completely immerses travellers in nature, but also allows for historical discoveries, like Ross Castle, which was built in the 15th century.
A few noteworthy stops for your Ring of Kerry itinerary: Ladies View (one of the favorite places of Queen Victoria's ladies-in-waiting), Skellig, quaint villages like Sneem and Kanmare, Torc waterfall, Dunloe Pass, and Devil's Punchbowl, on the Owengarriff River, which is sure to surprise you with its sapphire blue water.
5. Wicklow Mountains National Park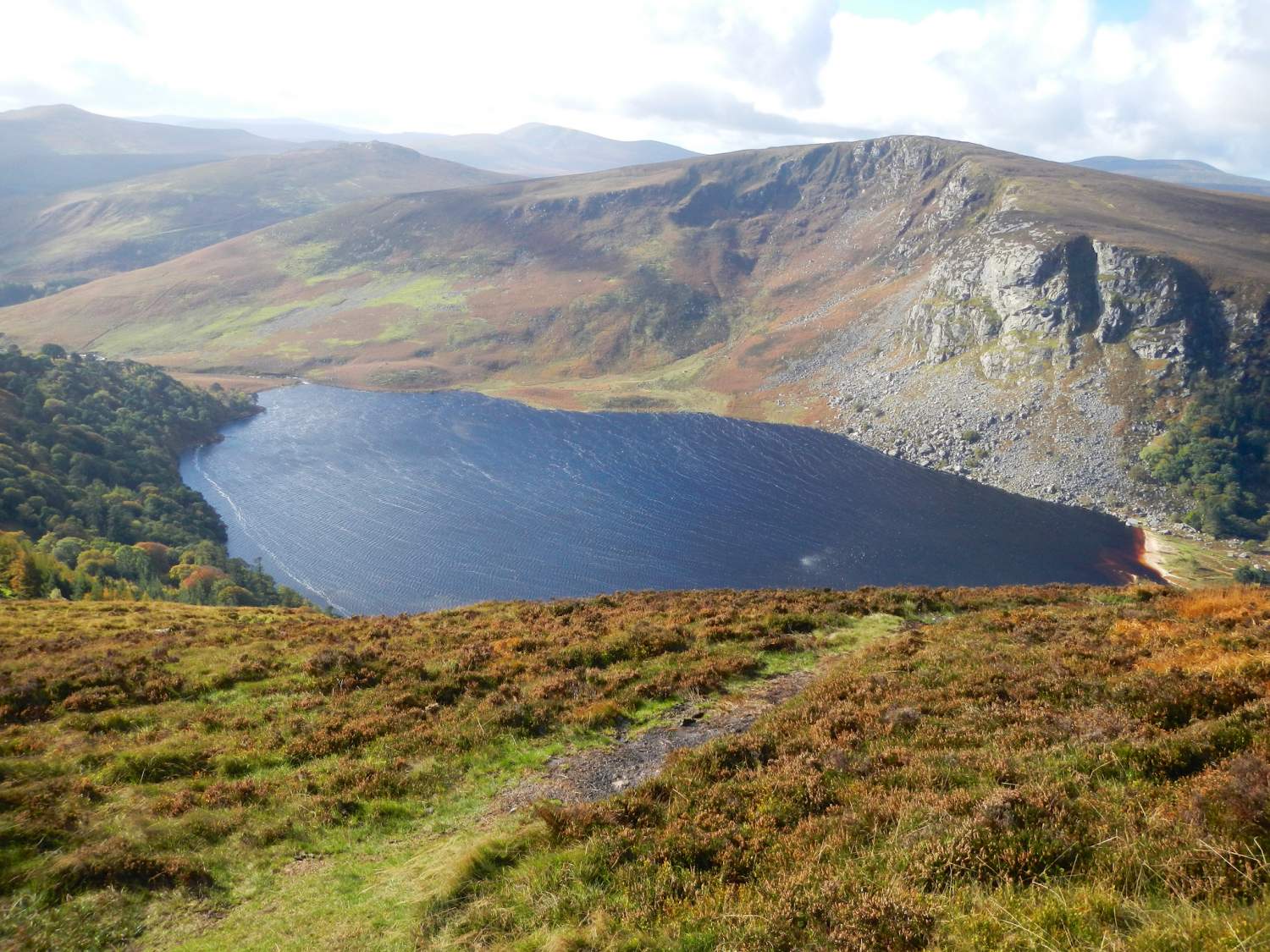 Hikers won't want to miss this protected natural park, ideally accessible as a day trip from Dublin. Although no peaks exceed 1,000 meters, it's a great place to see a wilder side of Ireland while remaining close to the city and the joys of marked trails. Views of valleys and lakes may take up a lot of space on your smartphone at Glendalough, one of the monasteries built in the 6th century, where you can see ruins. The site is about an hour by bus from Dublin.
The park offers several routes, accessible to hikers of all leves of expertise (and physical shape).
+ more top things to do in Ireland and Northern Ireland:
---
---
Start planning your photography trip to Ireland today with our Air Transat flights to Dublin.
Cover image: Rachel Latour
The comments and contributions expressed are assumed only by the author. The recommendations, intentions or opinions expressed are not necessarily those of Transat AT Inc. or its affiliates. See terms of use of the Air Transat website.