Whether your winter holiday to the tropics takes you to Cancun or to the Riviera Maya, an excursion to neighbouring Isla Mujeres in an absolute must, not just because of its proximity to the Mexican mainland, but also because of Transat's expansive range of simple and easy day trips.
The best and almost only way to explore the island is by golf cart. Guests staying at local resorts will be able to get one from their hotel, while out-of-towners will have to rent one from the many shops scattered across the port. A little tip: don't hesitate to haggle if you are quoted more than $45 USD for 24 hours.
Visiting Isla Mujeres: Where To Go?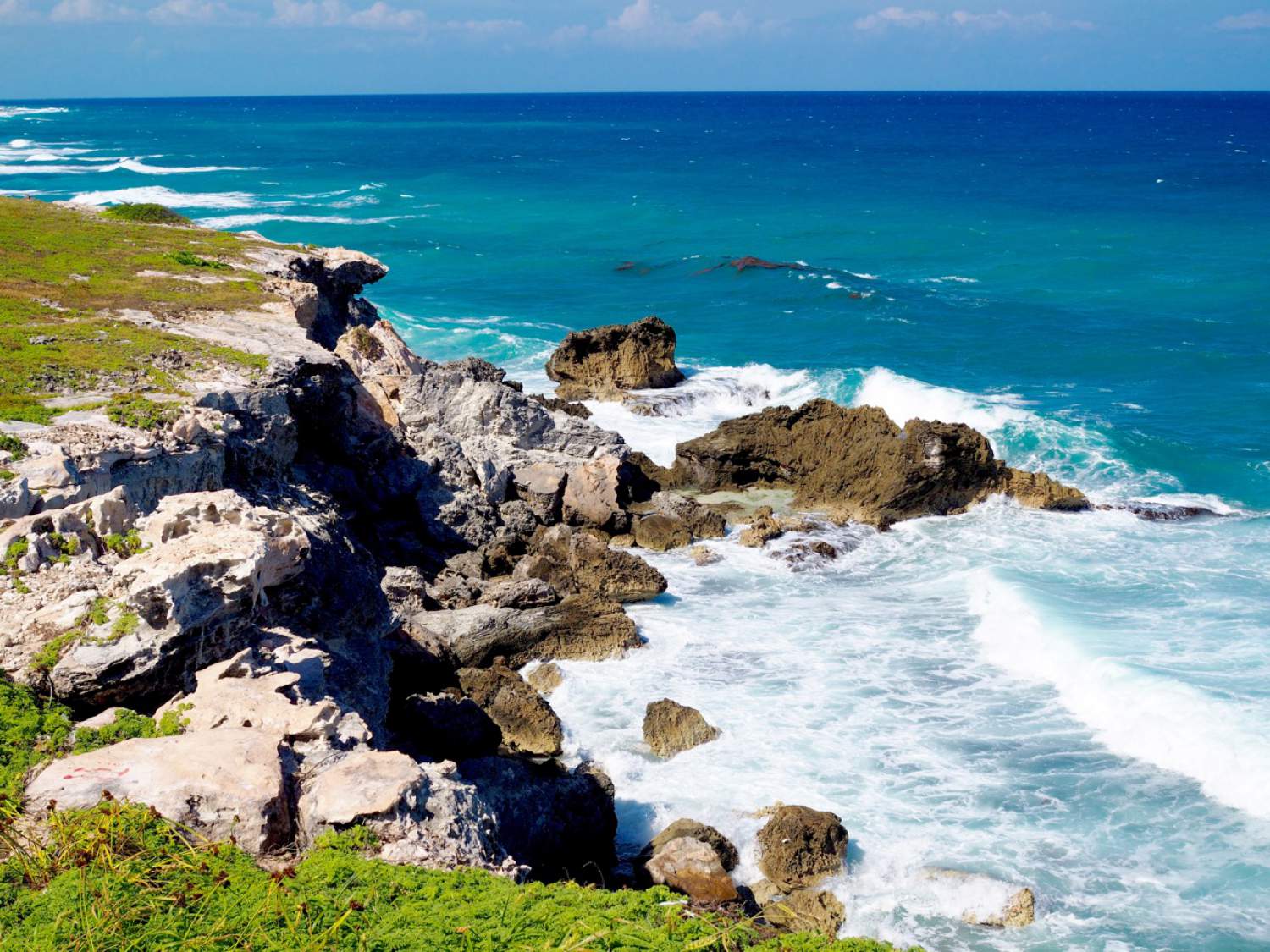 Admire the view at Punta Sur
Welcome to Isla Mujeres' southernmost tip! The dramatic rocky cliffs advancing in the Carribean Sea are certainly a sight to behold, as are the plentiful stoic iguanas populating the park. There is little to see as several hurricanes have obliterated the Mayan temple dedicated to the Goddess Ixchel of fertility that used to stand there, only ruins remain nowadays, but rest assured that the view alone is well worth the trip.
Scuba Dive and Snorkel
This being a Carribean island, clearly scuba diving and snorkelling with both be attractive options; what most people fail to realise, however, is that Isla Mujeres is indeed one of the top places in the world to enjoy these waterborne sports. It's where visitors will find the world's premier underwater museum, to begin with, along with some of the most colourful reefs and marine life too, including evocative species like barracuda, rays, starfish, sailfish, lobster and hundreds of hand-sized vivid fish like sergeant major, creole wrasse, blue tang, rainbow parrotfish and many more.
But the biggest draw of Isla Mujeres is undoubtedly the once-in-a-lifetime opportunity to swim just inches away from the largest fish on the planet, 10-tonnes whale sharks, namely, as they settle in the Yucatan Peninsula for the summer after a long migration.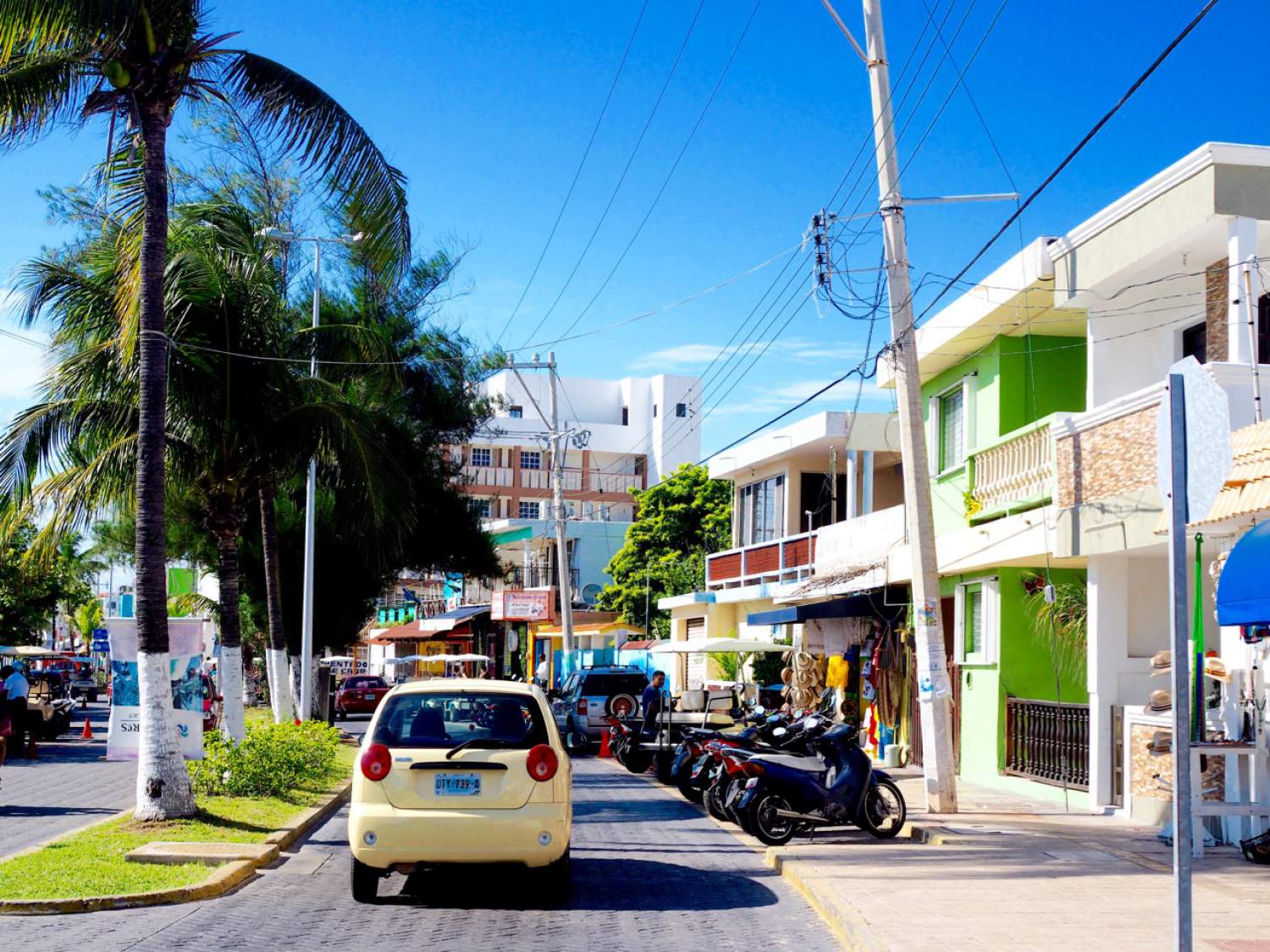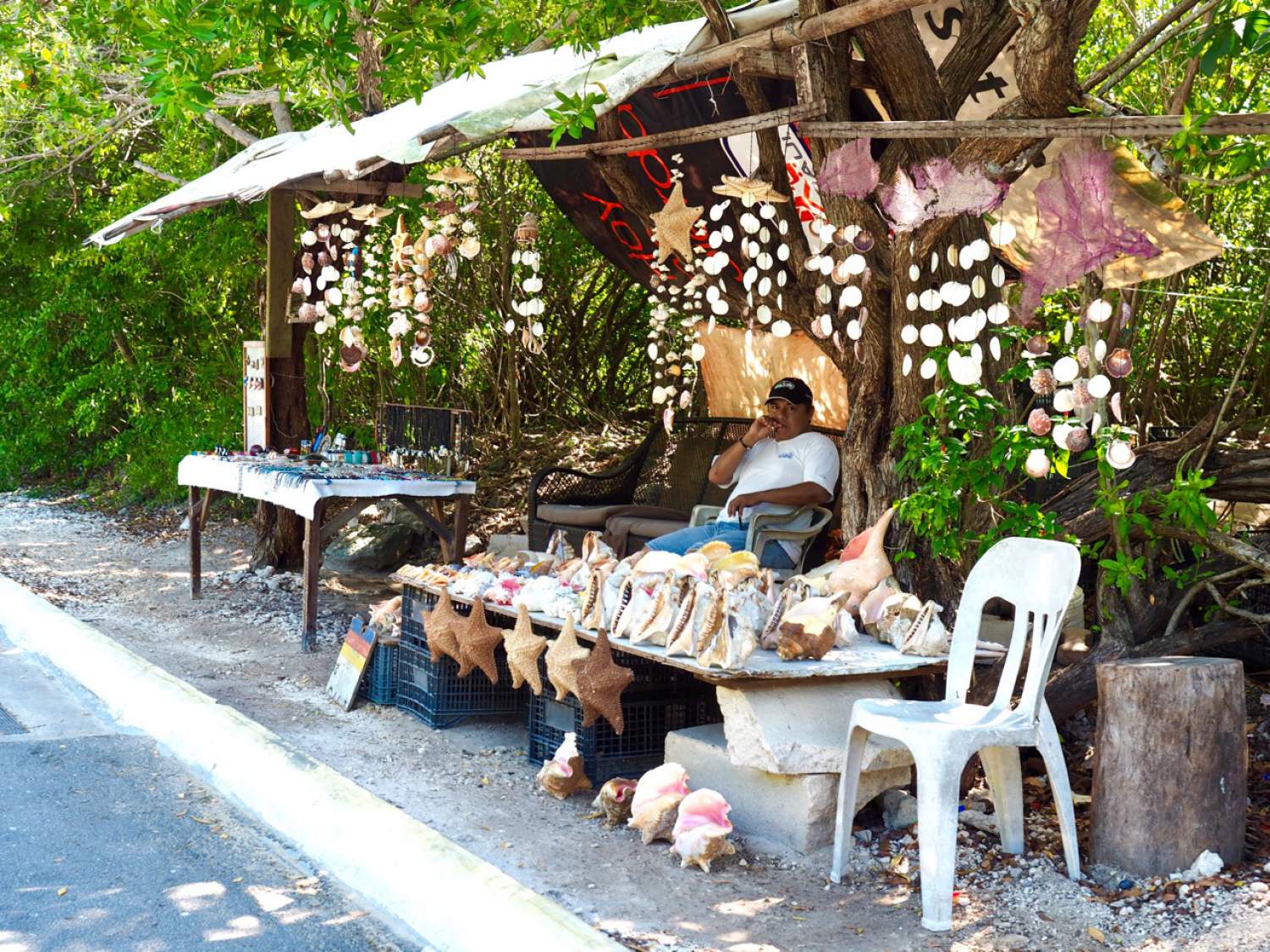 Shop on Avenida Rueda Medina
There is no shortage of shopping on Isla Mujeres. Here, visitors will find anything and everything from artisan-made weaved baskets, rugs and Mexican folk clothing to not-so-authentic sombreros, beach apparel and seashell necklace. There truly is something for everybody!
Additionally, the Isla Mujeres Artist Fair is held every first and third Thursday of the month from November to April from 4pm to 9pm and showcases the various creations of talented, hardworking residents; all proceeds are soon after reinvested in local nonprofit organisations.
Learn at the Turtle Farm
The expansive beaches of Isla Mujeres have acted as nesting grounds for sea turtles for thousands of years now, as they return to the island every summer to lay their eggs. It's common knowledge by now that almost every kind of turtle is unfortunately endangered in some way, but this modest government-run organisation is doing everything it can to permanently shift this frightening truth. Turtles come to the farm to lay hundreds of eggs before returning to the wild, leaving their babies behind; the farm's staff is there to ensure the hatchlings are not poached, a delicacy to many, or killed by their abundant predators. Once they've become autonomous and strong, the small turtles are released into the sea by local children in an effort to sensitise them to conservation and ecology.
For just $3, it's possible to admire turtles of various sizes and learn all about them in a fun, interactive way as they really are quite fascinating.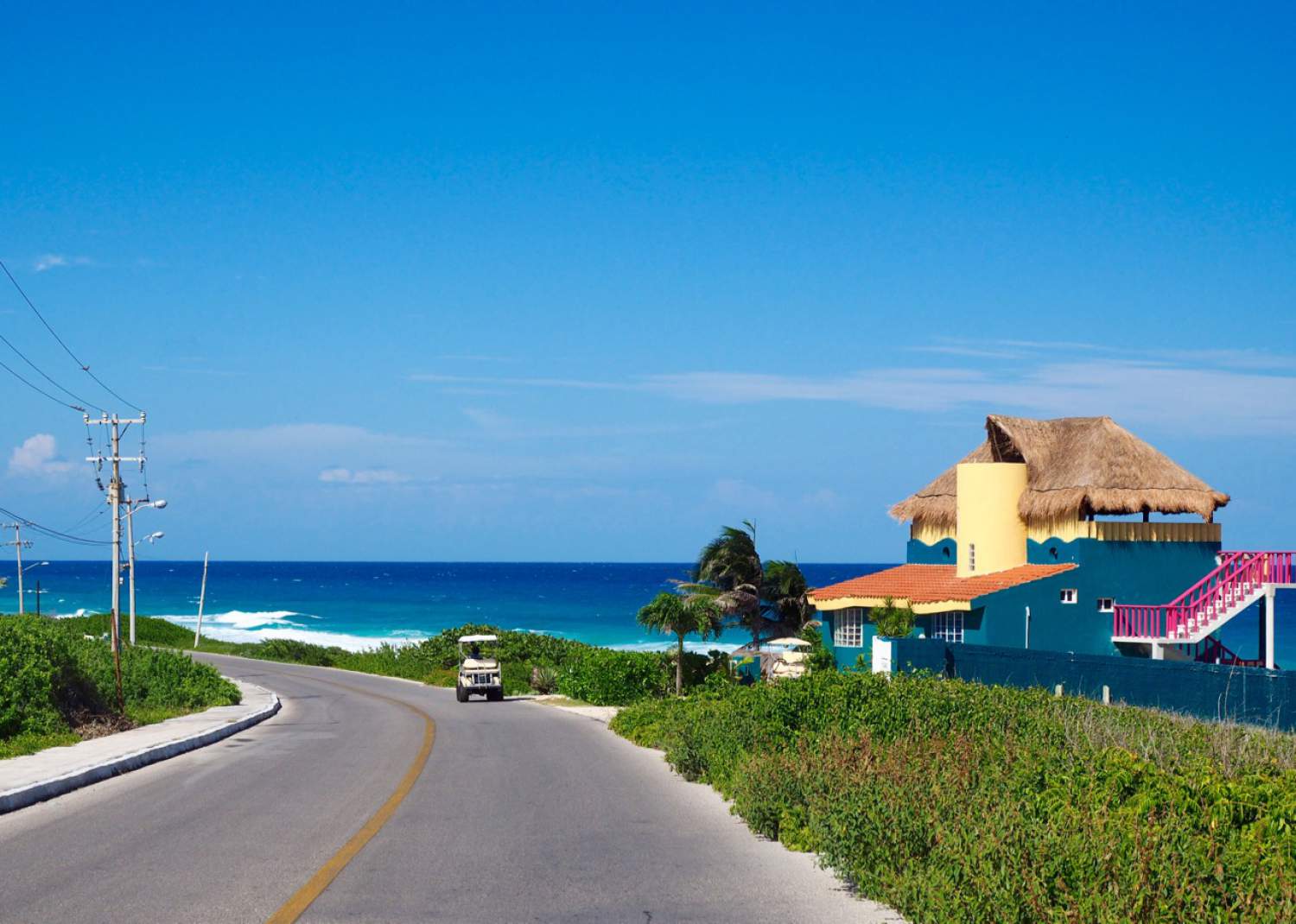 Relax at Playa Norte
A far cry from the powerful, tenacious waters of Isla Mujeres' eastern coast that opens onto the the Carribean Sea, the crystalline azure sea along Playa Norte is the perfect place to enjoy a good swim after a long day of sightseeing. Arguably one of the best in this part of Mexico, the free, although chairs and sunshades obviously come at a cost, public beach is sandy and the water is only a few shoulder-deep even several dozen meters from the shore.
Start planning your holiday by the ocean now! 
Cover photo credit: Marie-Eve Vallières
The comments and contributions expressed are assumed only by the author. The recommendations, intentions or opinions expressed are not necessarily those of Transat AT Inc. or its affiliates. See terms of use of the Air Transat website.