For us, travelling is synonymous with wonder, it's the gateway to the world. At Transat, our employees are travel enthusiasts who live this love for travel and thirst for new discoveries each day.
Nothing is more fun than sharing our passion for travel and the destinations we have fallen in love with. We accompanied Leanne, our Flight Attendant who was recently promoted to Flight Director, in Colombia to help you discover a piece of this naturally and culturally rich destination.
We begin our journey in the beautiful city of Cartagena, known as Cartagena de Indias during the colonial era.
So what are the best things to do in Cartagena's Old Town? Roam the streets and eat!
Strolling through Cartagena: colonial architecture and vibrant colours
The Old Town of Cartagena can be found inside its UNESCO World Heritage listed fortifications, Las Murallas. Their construction, which took two centuries to complete, was intended to prevent repeat attacks from enemy armies and pirates against the rich port city.
What strikes visitors in this part of the city is the beauty of its colourful colonial architecture. Naturally, walking and getting lost in the streets is the number one activity to do in Cartagena. Here are some places worth stopping at inside Las Murallas.
Torre del Reloj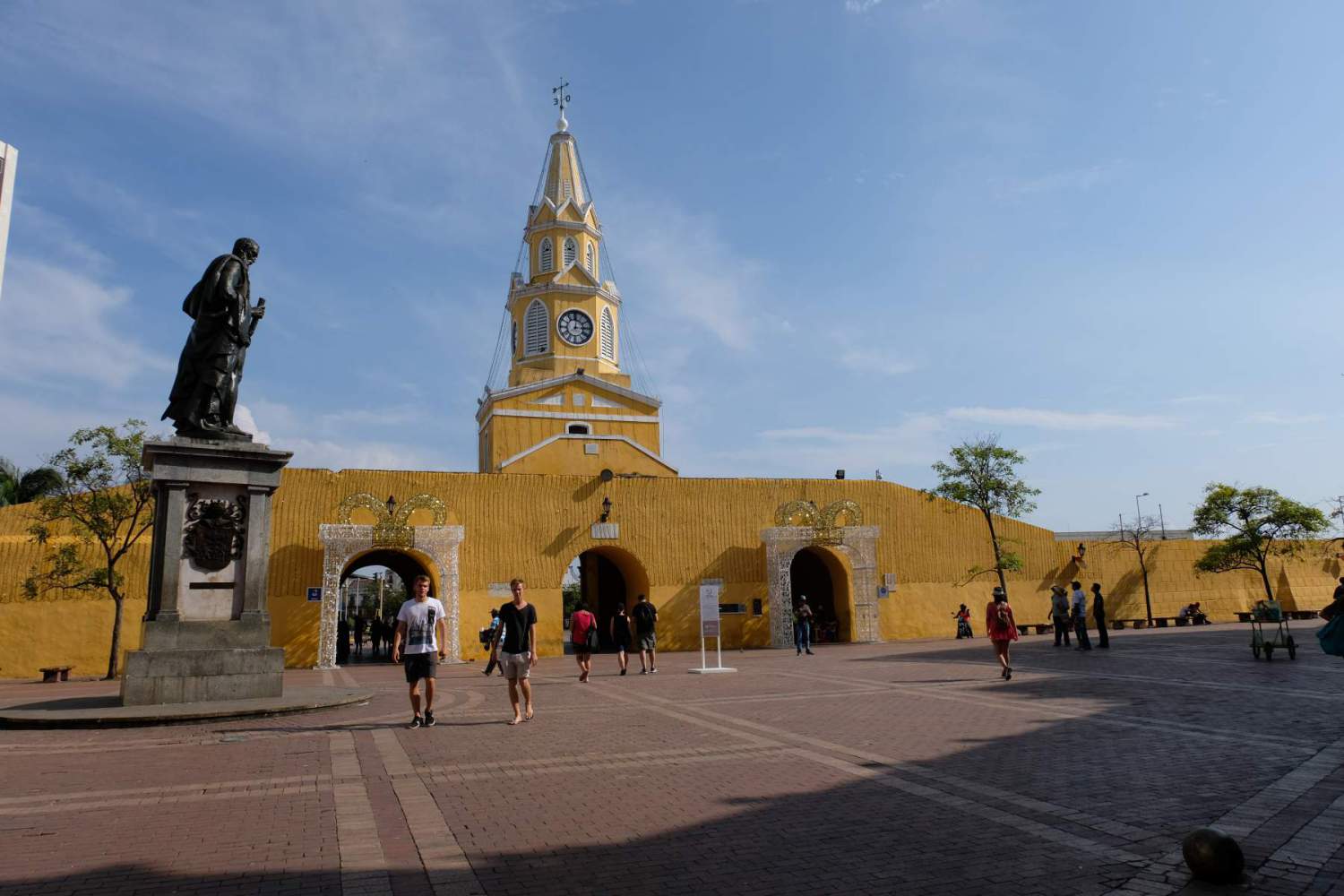 Cartagena's most famous landmark, Torre del Reloj, or the Clock Tower, was once the main gateway to the old city. This entrance connects the Old Town to the hip Getsemaní neighbourhood. Situated right in front of the clock inside Las Murallas, Plaza de los Coches is particularly lively at night. Take the opportunity to admire the work of artisans or taste fruit from one of the Palenqueras, women dressed in colourful clothes walking with baskets of fresh papayas, mangoes, pineapples and melons on their heads.
Boca del Puente, Cartagena, Bolívar
Plaza San Pedro Claver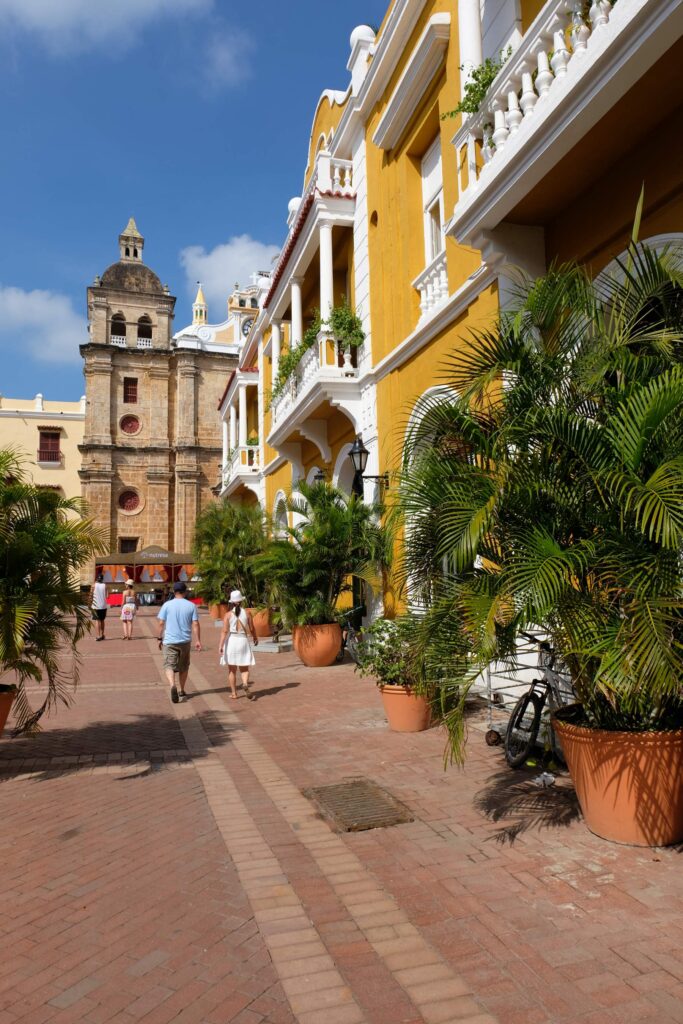 Named in honour of the first Colombian canonized by the Catholic Church who preached to black slaves, and facing the shrine of the same name, the imposing Plaza San Pedro Claver is home to several shops, restaurants and local artisans.
The Santuario San Pedro Claver gardens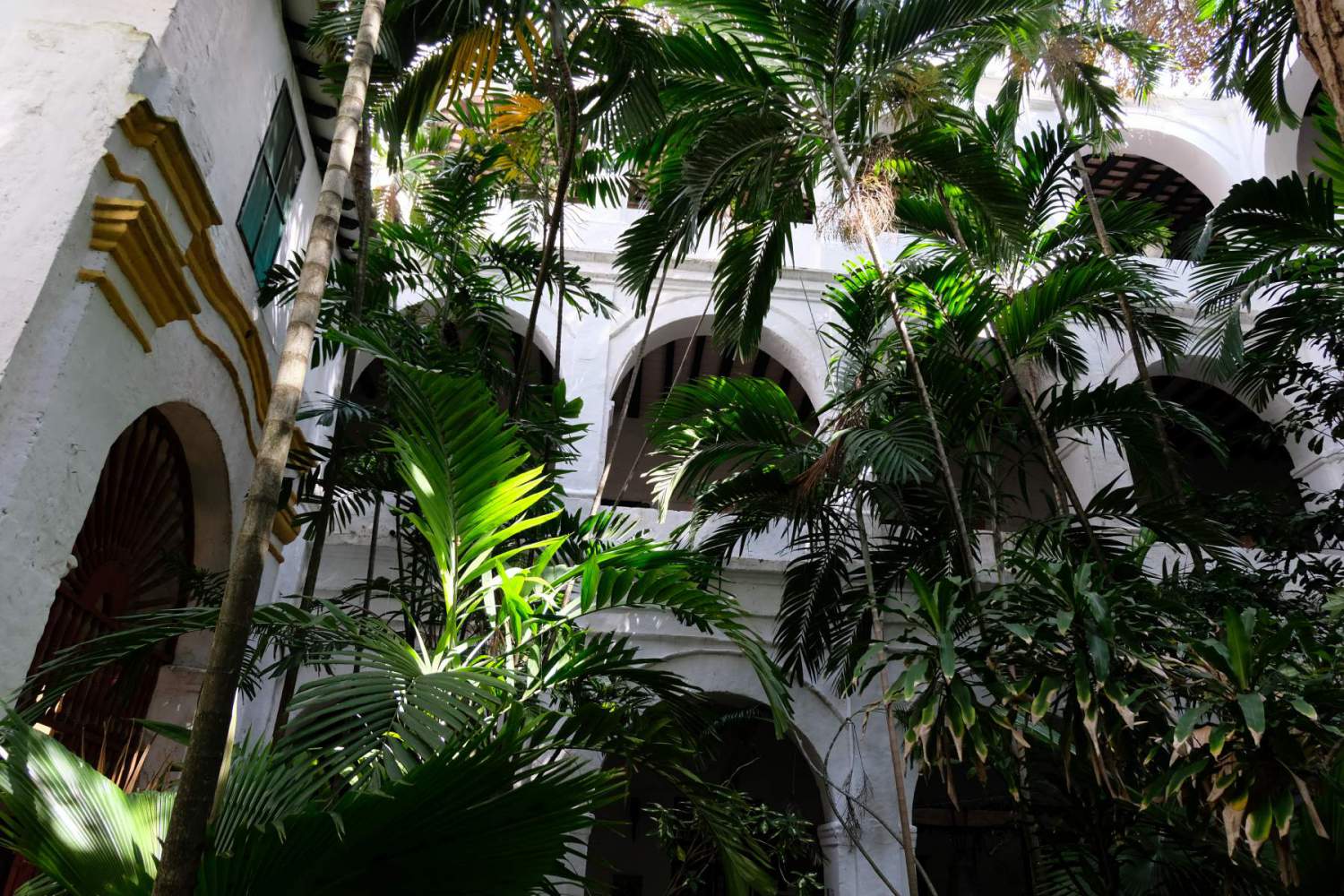 Visiting a destination's churches often lets us in on a piece of the country's history that isn't always found in guidebooks. The Sanctuary of San Pedro Claver is no exception.
However, hidden behind the sanctuary's imposing facade is a courtyard adorned with colonial architecture and lush gardens. These spacious gardens are the perfect haven for a break from Cartagena's hustle and bustle.
Lined with white arches, this spot is perfect for snacking, reading in the shade or simply admiring its beauty.
Carrera 4 No. 30-01, Centro, Cartagena, Bolívar
Eating in Cartagena: a treat for the taste buds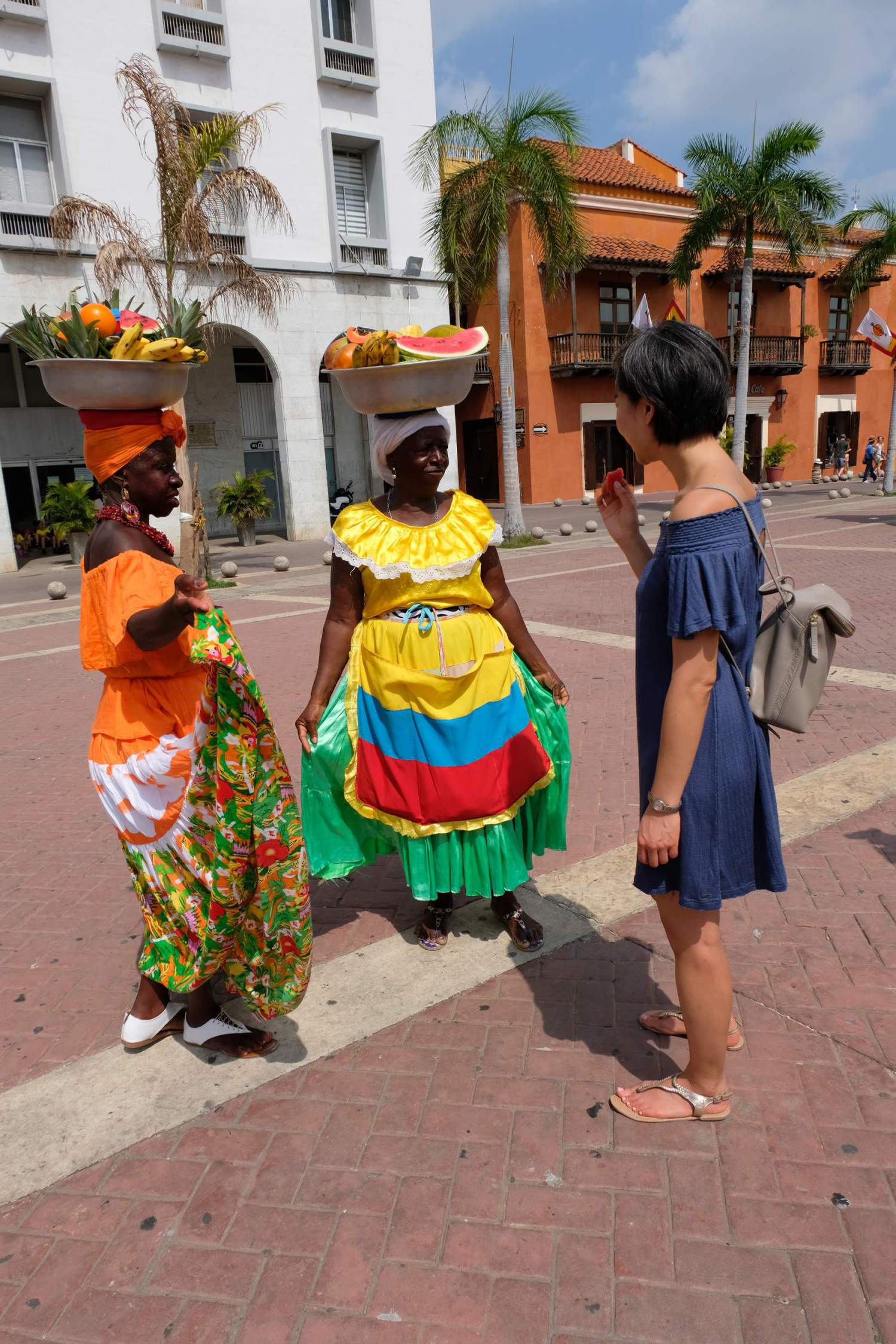 Colombia, which enjoys varied climates, is literally a treasure trove of natural resources and fresh ingredients. From fish to seafood, fruits, vegetables and coffee, the variety certainly does not disappoint. Here are several places that Leanne recommends if you're looking to taste the best that Colombia has to offer.
Lunch at Mistura restaurant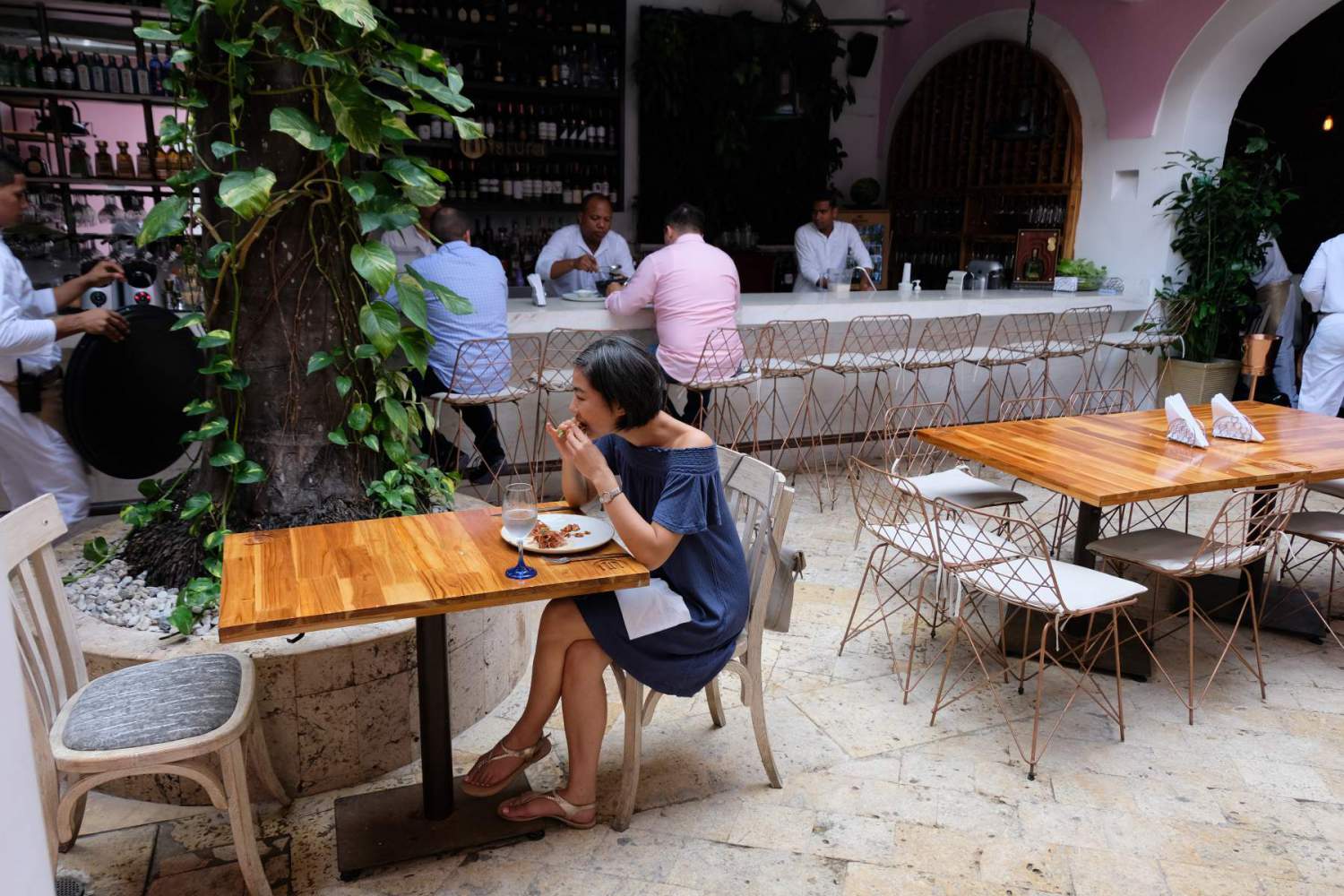 Situated in the north-central part of the old city of Cartagena, there's no doubting that this charming restaurant is quite the find. What stood out for Leanne were their use of fresh ingredients and the creativity of Mistura's chef, who has concocted an inspiring menu where fish and seafood take centre stage. Their attentive service completes this particularly pleasant experience.
#37- a, Carrera 8 #3777, Cartagena, Bolívar
Portal de los Dulces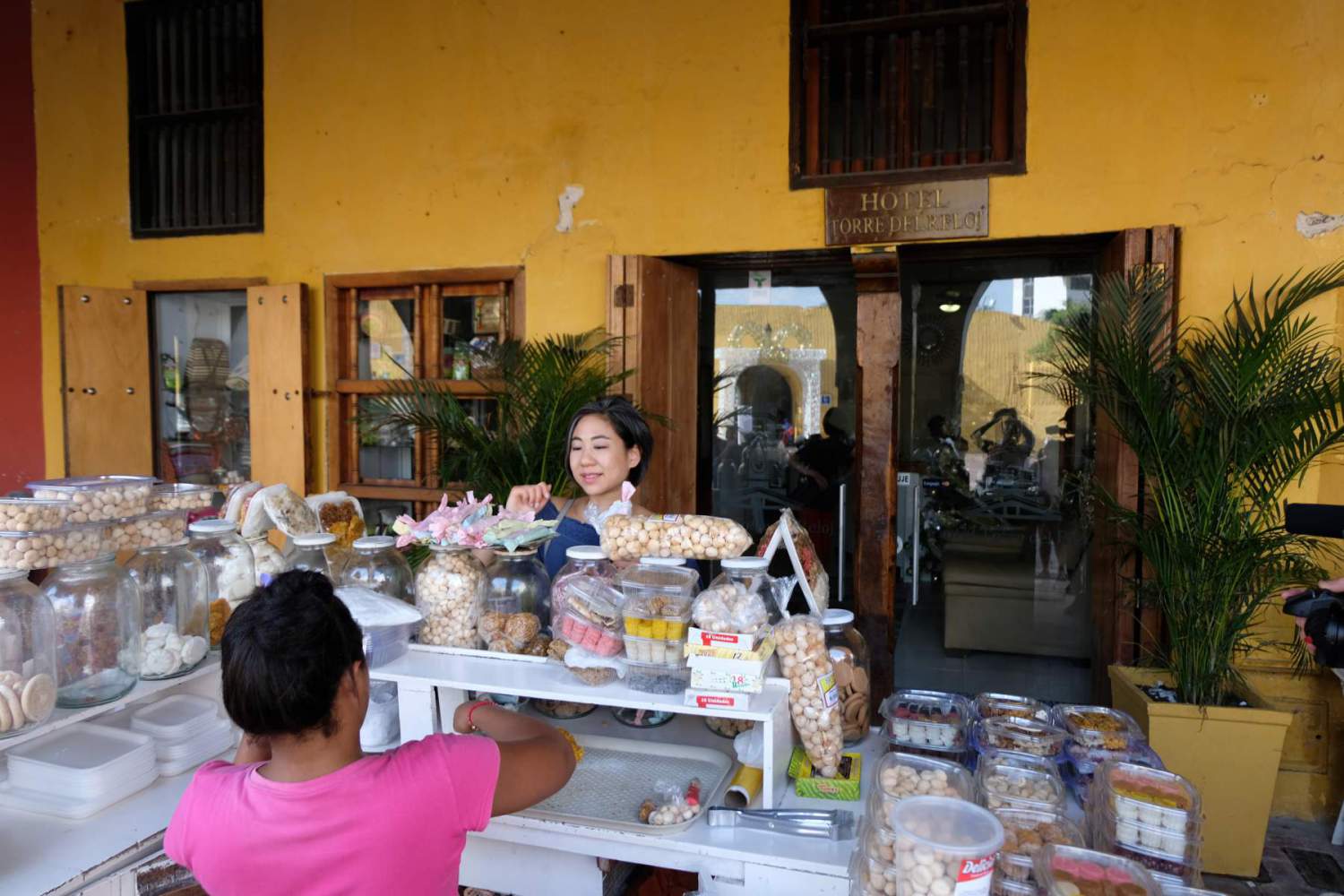 Want to taste local treats? Head to the Portal de los Dulces on the Plaza de los Coches, the triangular square near the famous Torre del Reloj, where shopkeepers sell handmade candies. Indulge in sugarcane pastries wrapped in pretty pastel paper, sugar and coconut biscuits, sweetened caramelized milk treats and much more.
Cra. 5 #33-15, Cartagena, Bolívar
Época Cafe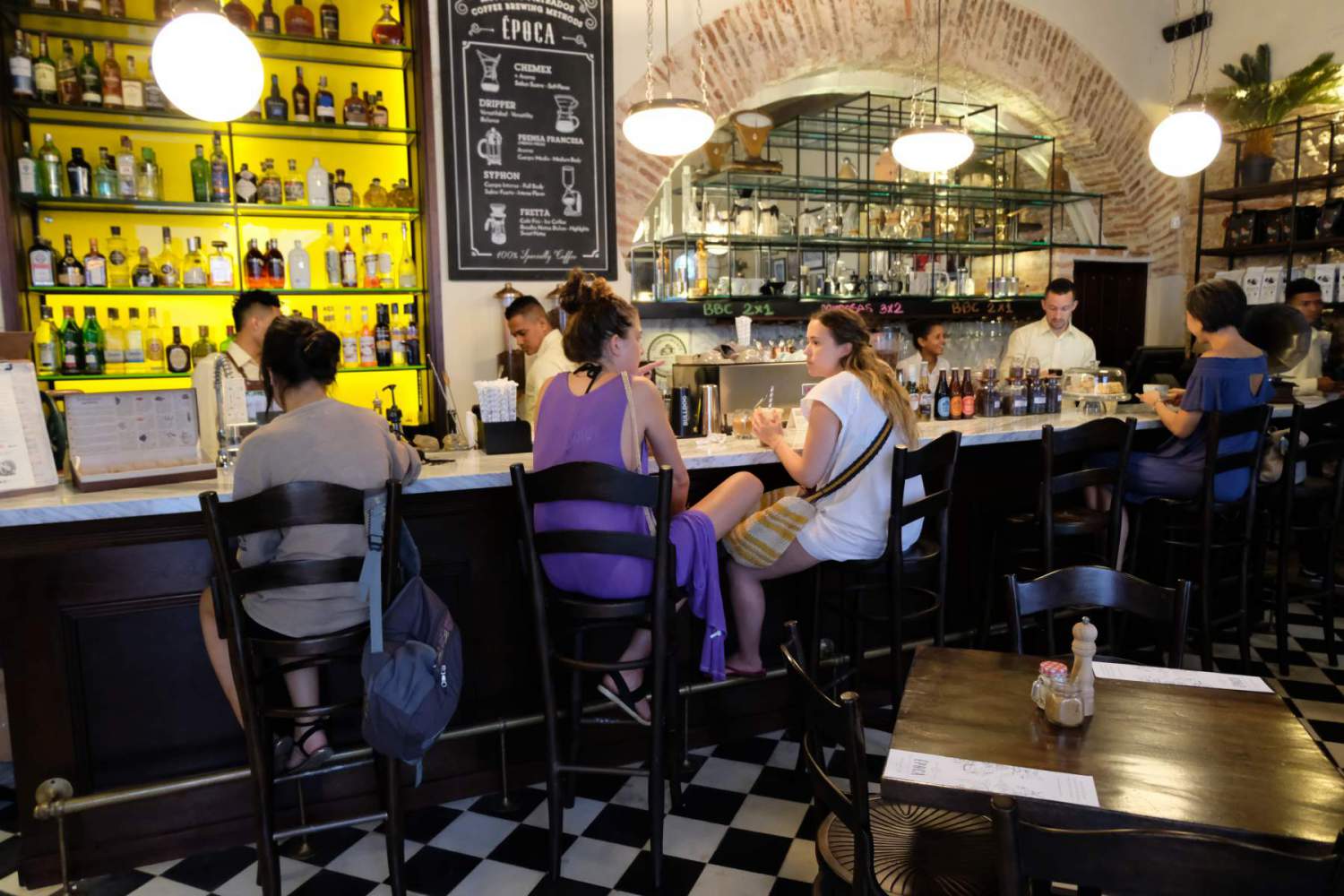 Coffee lovers are definitely pampered in Colombia, the world's fourth largest coffee producer. Here, coffee is delicious everywhere. At Época Cafe, you can sit at the counter and chat with the staff or grab a table and enjoy its almost European atmosphere. The coffee, prepared with care, will delight your taste buds. Order yours like a local: "tinto" (black with sugar) or "con leche" (with milk).
Calle de Arzopispado, Carrera 5 #34-52, Centro Historico, Cartagena, Bolívar
Cafe del Mar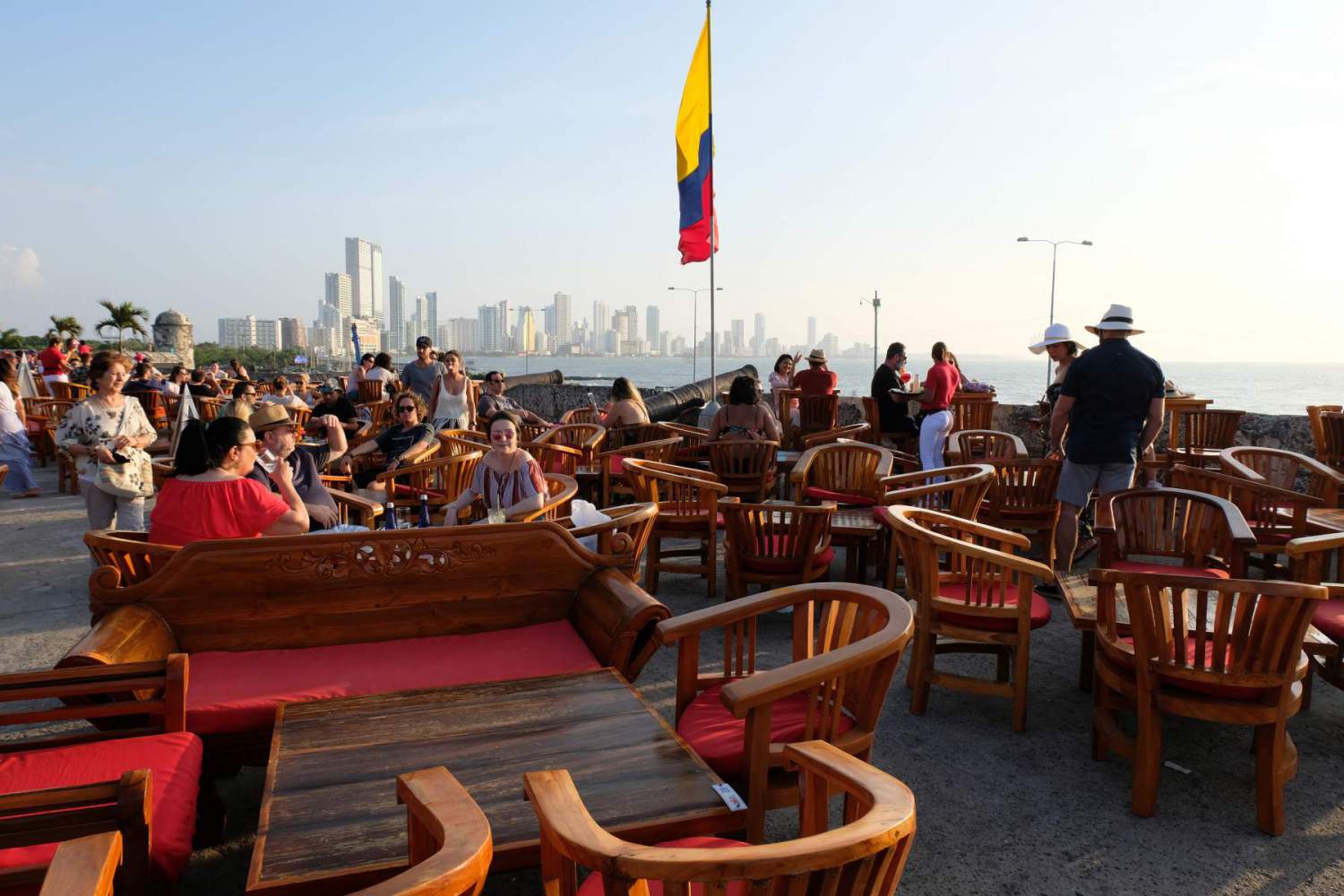 Cartagena is filled with great spots for watching the sunset. Although very popular and touristy, Cafe del Mar is one of the best places, as it offers panoramic views of the Old Town, the modern city, Bocagrande and the ocean. Drinks here are not cheap, but the view and atmosphere are well worth it.
Baluarte de Santo Domingo., Cartagena, Bolívar
Shopping in Cartagena
Casa Abba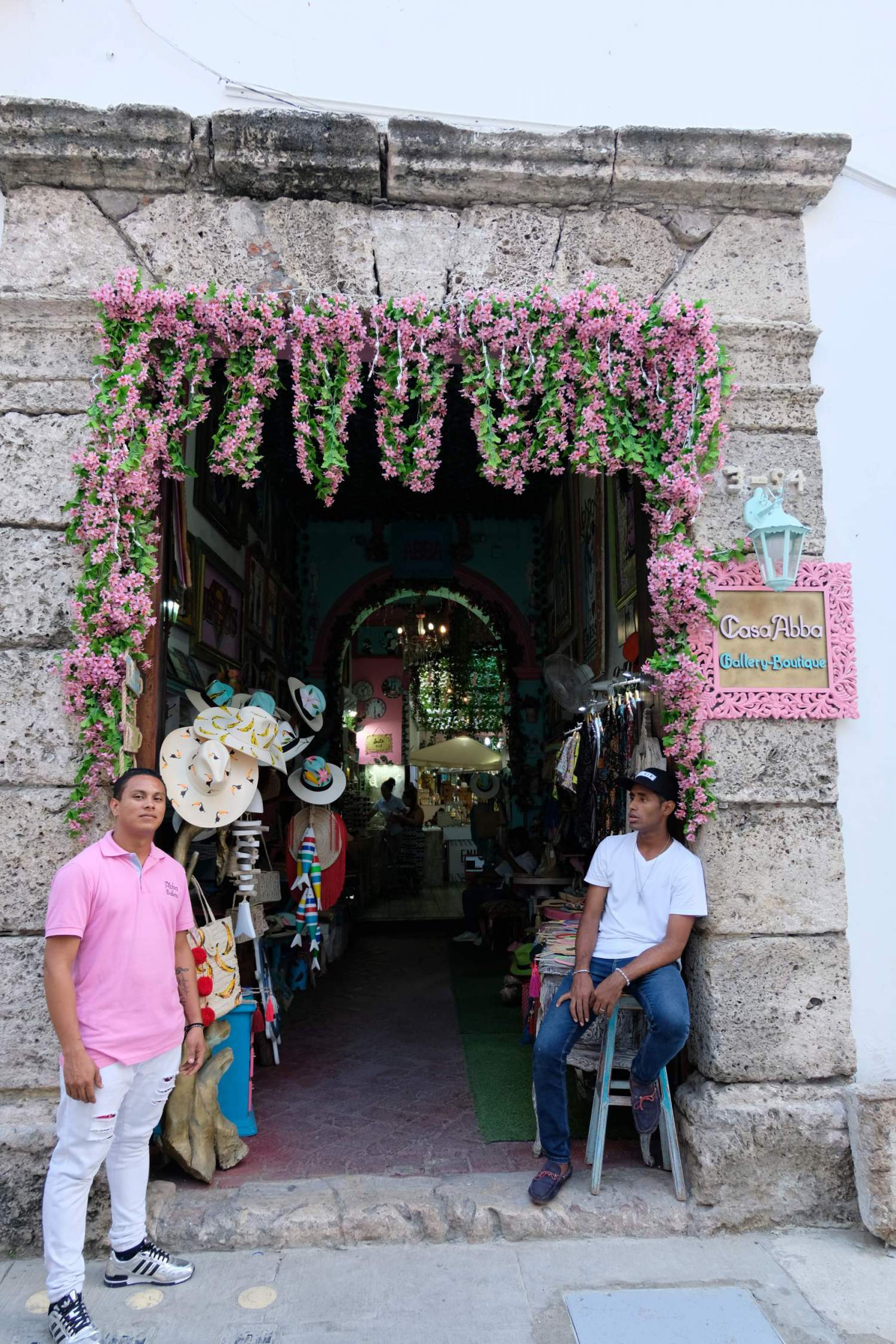 Don't forget to buy souvenirs for your loved ones back home! For us, and for Leanne, one place stands out: the beautiful and quaint Casa Abba Gallery-Boutique, which includes about 20 artisans and merchants selling jewellery, clothing and other types of souvenirs.
a 3-124, Cl. 35 #3-2, Cartagena, Bolívar
Keep uncovering Leanne's favourite hotspots in Colombia. Check out our Flight Attendant's favourite places in Getsemaní, a trendy neighbourhood in Cartagena, and in Isla Baru, a seaside resort near Cartagena.