Five ingenious tips for helping kids and parents have a rollicking good time at your destination wedding. 
When it comes to including children and their parents at your destination wedding, a bit of thoughtful advance planning will keep everyone – including you – relaxed and happy. Keep in mind that toddlers have different needs and interests than tweens, so doing some research and organizing ahead of time will ensure everyone enjoys a memorable trip. Here are five ideas to entertain kids of all ages at your wedding location.
Fun for everyone
On your wedding website, offer suggestions (with links) for family-friendly local expeditions, including costs and transportation info. Excursions might include watching the fishies via a glass-bottom boat, sampling native produce, and souvenir shopping while mixing with locals at the market square, or visiting a chocolate factory offering tastings at the tour's end.
Also make note on your site of activities and services offered by the resort: kids' pool, games room or scheduled activities (crafts, face painting, scavenger hunts, etc.). Maybe there's a screening lounge for movies or qualified on-site babysitters so parents can enjoy pre-wedding events or their own romantic outing.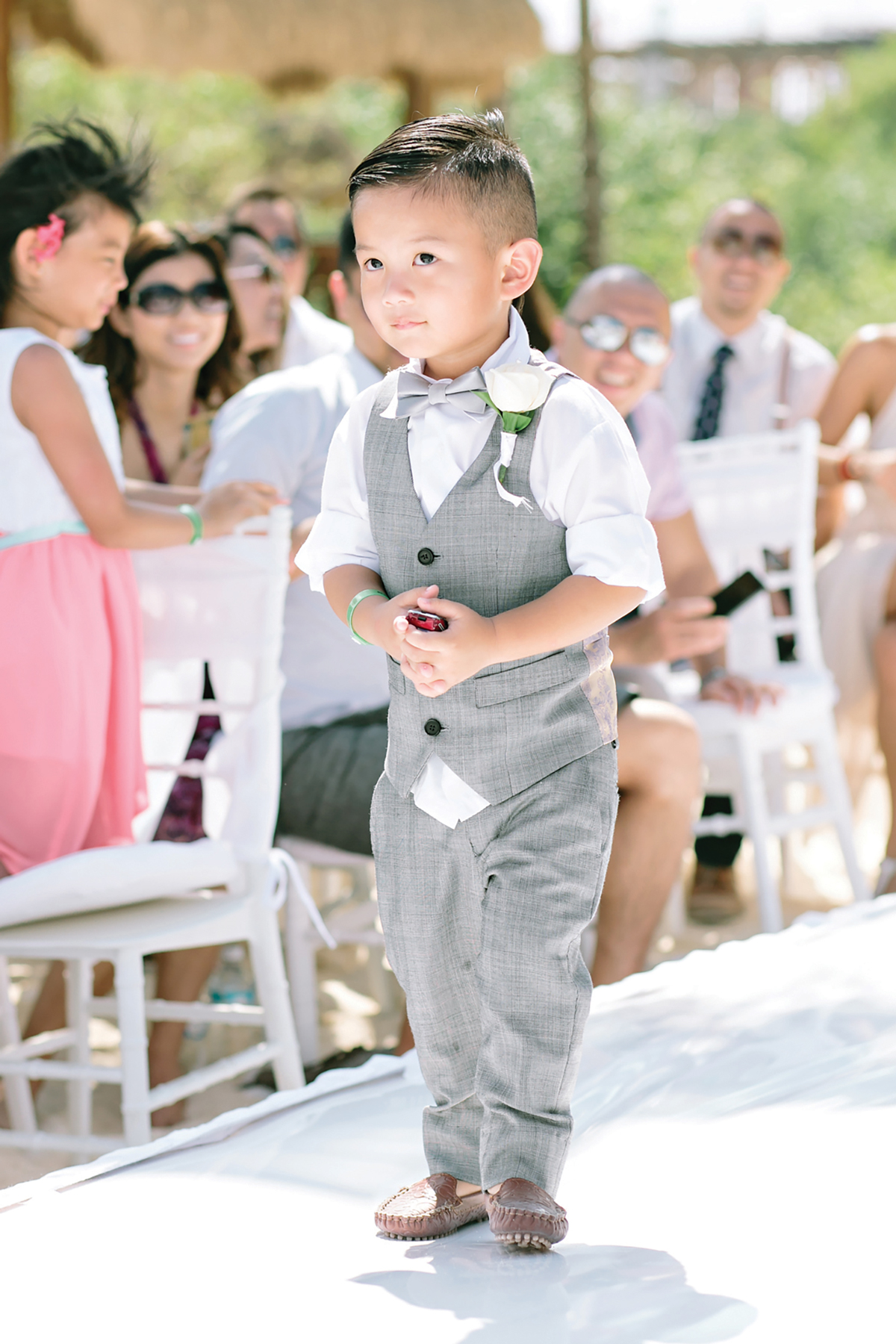 Mini-me moments
Instead of designating one flower girl/ring bearer, have all the kids walk down the aisle together, with older kids helping the little ones. Once they reach the altar, they can join their parents to enjoy the ceremony as guests. Another option is including a special spotlight for all the tiny dancers after your first dance. Let them hit the floor and bust a move to a song they'll love, maybe from the latest animated movie.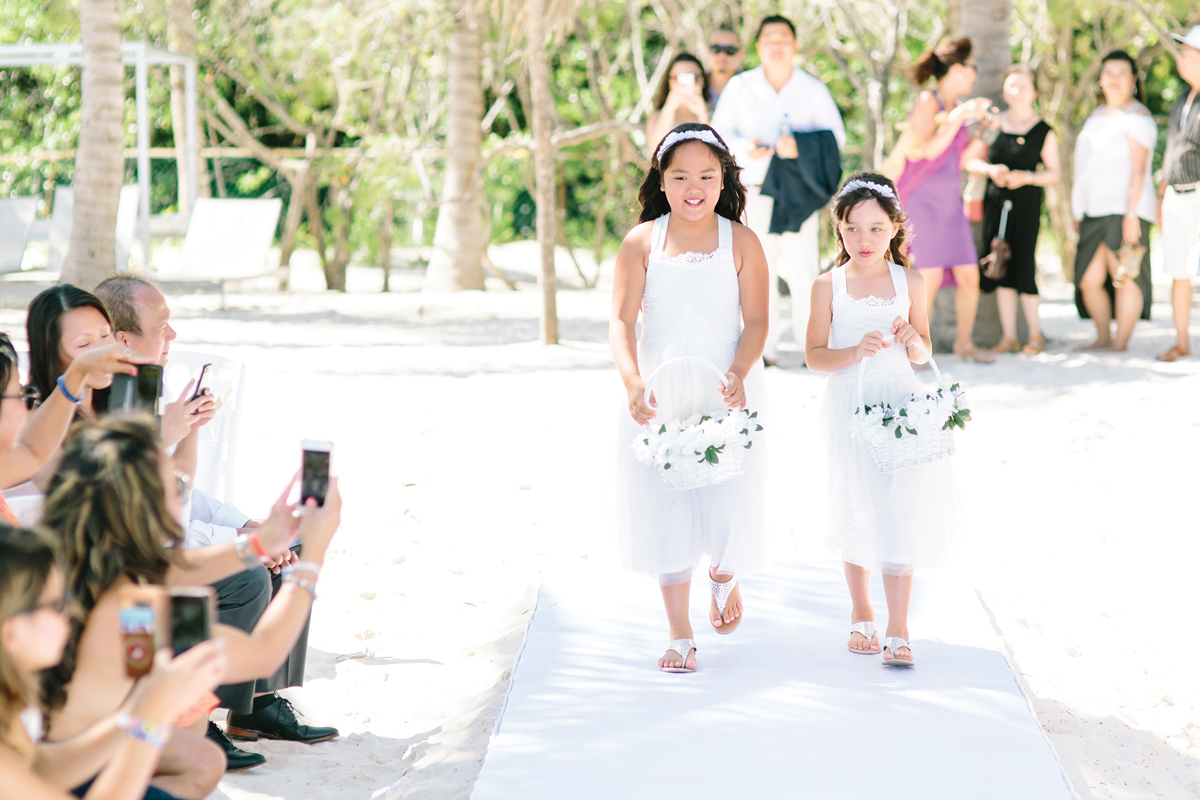 Flower power
Make the kids feel like an important part of the ceremony by putting them in charge of passing out cones of flower petals/rice/birdseed to all attendees. Or have the tweens oversee the youngsters and seat them on the aisles, letting them toss the petals or even blow bubbles once you've officially become husband and wife.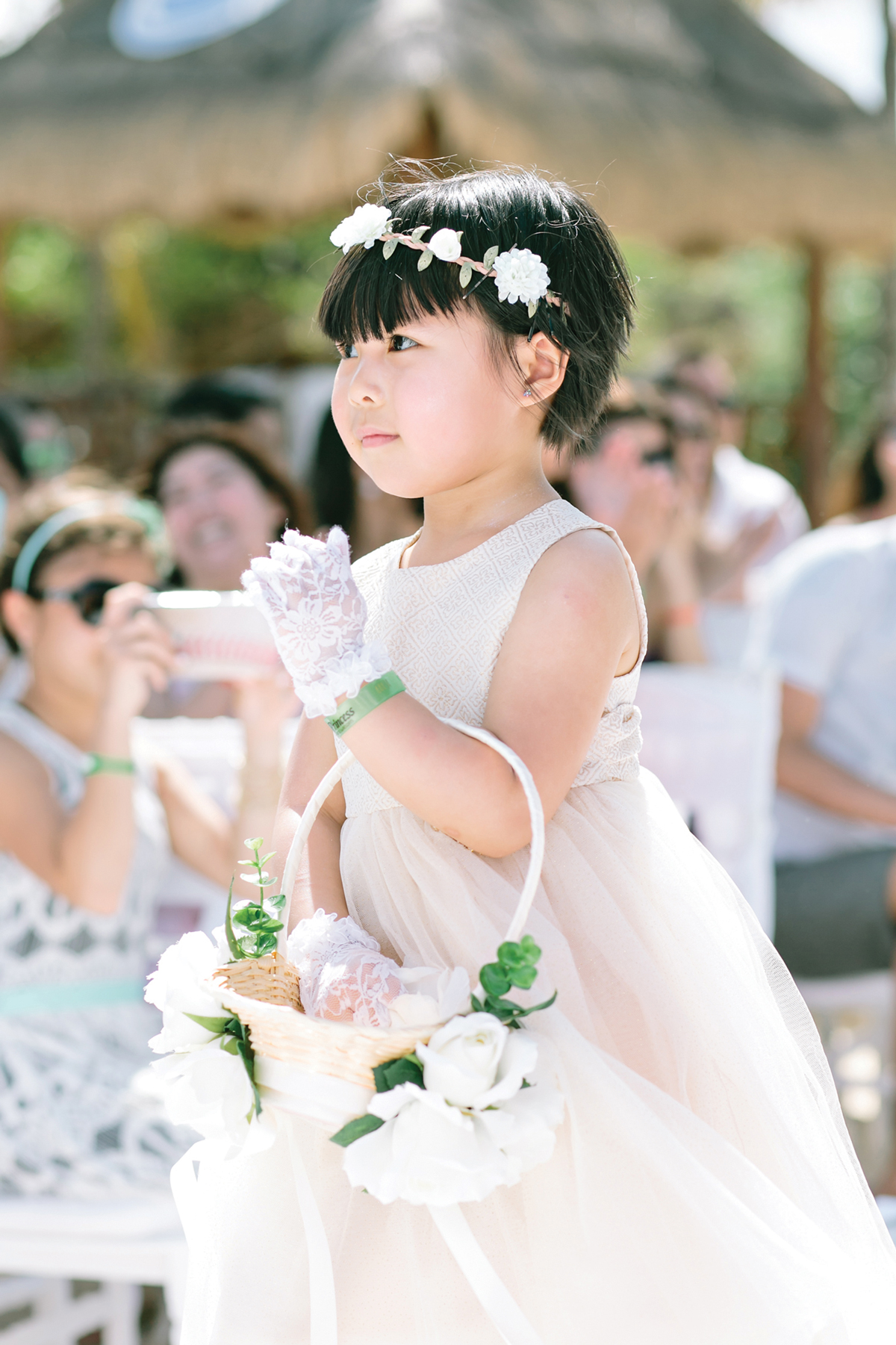 Wet their whistle
Have an innovative mixologist design a signature drink for the wee ones (which will also be appreciated by adult teetotalers), so everyone can toast the bride and groom. Make the mocktail a reflection of the destination's culture or locale: Mexican limeade, Jamaican coconut pineapple cooler, Panamanian watermelon spritz, etc. For extra fun, add a cocktail umbrella or bespoke stir stick.
Snap decisions
Before the reception, arm children with disposable cameras and encourage them to snap candid shots all night. Kids will have a blast and you'll end up with loads of memorable moments once the film is developed. Plus, how cool will it be to see your wedding day through a child's eyes?
The comments and contributions expressed are assumed only by the author. The recommendations, intentions or opinions expressed are not necessarily those of Transat AT Inc. or its affiliates. See terms of use of the Air Transat website.