Cuba–and more specifically, Havana, is going through a gastronomic renaissance of sorts. Many paladares (privately run restaurants usually operating from the owners' home) and restaurants have recently seen a huge spike in business. It's a very exciting time to be in the Cuban capital right now!
Below are some great paladares and drinking spots worth visiting while in Havana.
READ MORE: An Ernest Hemingway King of Day in Havana
Atelier
Atelier is a great hidden spot in the heart of the residential Vedado neighbourhood of Havana. Climb up to the second floor of this mansion to reach the expansive rooftop terraces of this great paladar. The menu changes daily and includes fresh fish and Cuban classics such as ropa vieja. If you're a meat lover, this is a good spot to have some, as it's not always available (or tasty) everywhere in Cuba.
Heladeria Coppelia
Located inside a spaceship of a 50s modernist building, Heladeria Coppelia is a Havana institution and where everyone goes for ice cream, whether you're a local or a tourist. The tourist line moves much faster but you may want to stand with the locals for great conversations while waiting. Just make sure you have some moneda nacional to pay with (Cuba has two currencies and the moneda local is the one locals use).
La Guarida
Behind the crumbling façade of a grand building in the heart of Havana Centro lies one of the cities best and oldest paladares. Open since 1996, La Guarida was the set of the Oscar-nominated Cuban film Fresa y Chocolate.
Climb up the crumbling rusted grand wrought iron staircase to the third floor where the restaurant's dining rooms are scattered through and sit down to one of the best meals you'll have in Havana. Get there early if you don't want to miss out on the daily fish specials. Otherwise, the menu is an eclectic of international and Cuban cuisines and includes dishes such as a green lobster ceviche and cochinillo lechal (suckling pig confit with an orange and honey reduction). If you have time before or after dinner, visit the 4th floor open-air bar for a drink and an outstanding view of the city. Reservations are a must.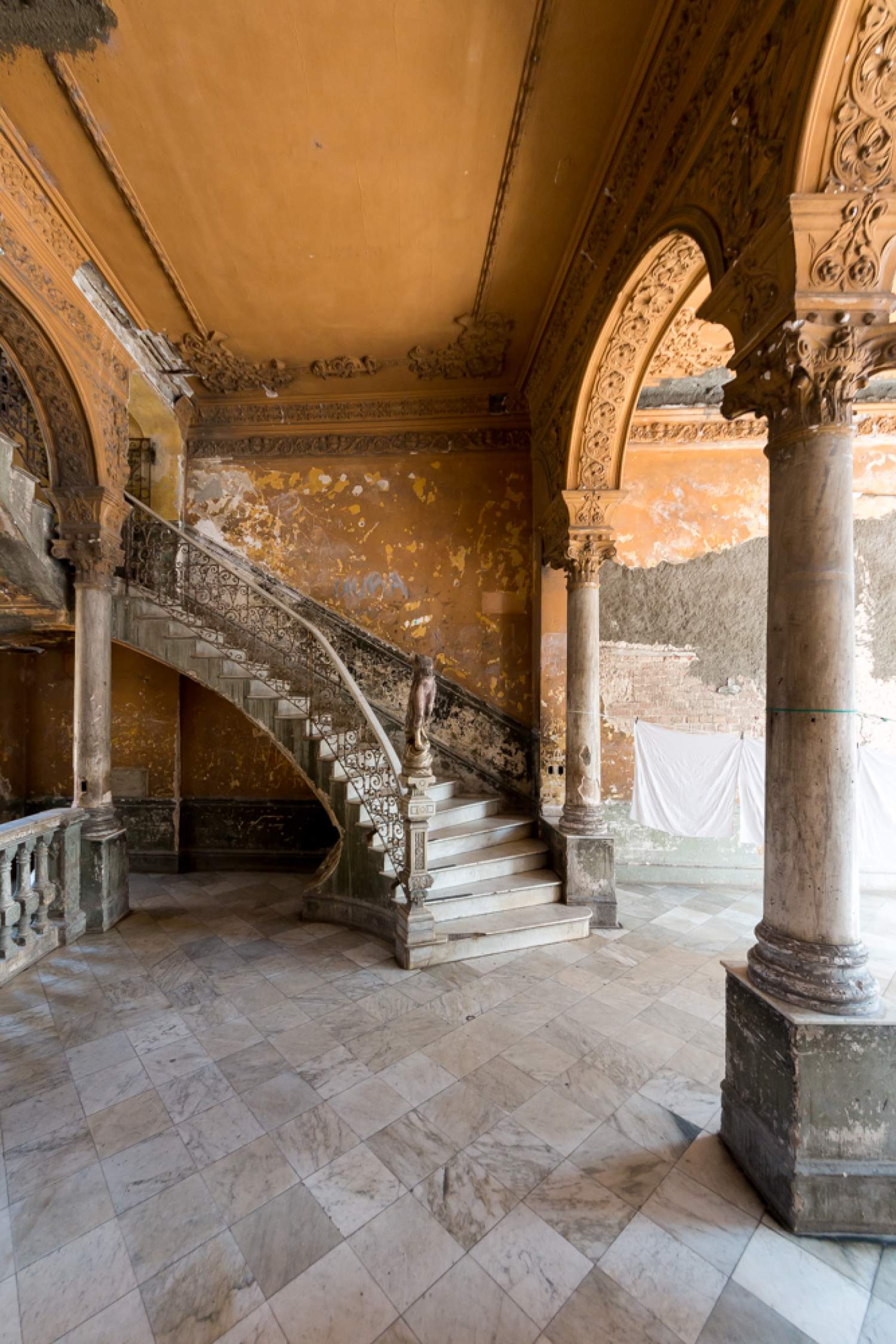 Paladar San Cristòbal
Located on the first floor and courtyard of the chef's residence, Paladar San Cristòbal serves traditional Cuban fare. The courtyard has a translucent rooftop in case of rain and the different rooms used as dining spaces are filled with layers upon layers of eclectic objects, artifacts and paintings collected by the owner. Start with the mixed appetizer plate to share, the mezedes de la casa–then try the lamb stew or fresh fish, both excellent options at this friendly paladar.
El Cocinero
El Cocinero is a tapas and drinks rooftop hotspot in the Vedado neighbourhood. Located on the rooftop of an old oil factory, right under a huge eponymous chimney, the bar is reached by climbing up three floors worth of a spiral staircase. The vertiginous ascent is well worth it though. The charm of the industrial chic lounge is instant and is a combination of great music, an electric atmosphere, a beautiful crowd, strong cocktails and delicious bites.
Doña Eutimia
Doña Eutimia is a busy, family-run Havana Vieja restaurant where reservations are an absolute must. This buzzing restaurant specializes in Cuban cuisine and their ropa vieja, a typical Cuban shredded beef dish (made with lamb in this case since beef is hard to get in Cuba) is an absolute must have. Hearty portions and friendly service make this paladar a popular one.
Café Laurent
A stone's throw away from Havana's Hotel Nacional is Café Laurent, a restaurant that's located on the 5th floor of a non-descript apartment building. Upon exiting the elevator, you enter quite a large, light-filled dining room where almost every white tablecloth clad table has exceptional views of the Vedado neighbourhood's rooftops and the sea beyond.
The food here is a Cuban-Spanish fusion with fresh fish and seafood heavily featured. This is as fine dining as it gets in Havana.
La Bodeguita del medio
Sure, La Bodeguita del medio might be touristic and expensive but it's still worth a visit. This is where Hemingway spent many hours drinking, which makes it a great Cuban institution. La Bodeguita claims to be the birthplace of the Mojito so one must surely be had there. Sit, enjoy the quintessential Cuban cocktail in a quintessential Cuban bar while doing some great people watching.
El Chanchullero
Some of Havana's best grilled fish, chicken and seafood dishes are served at El Chanchullero, a popular and affordable restaurant in the heart of Old Havana. Get a side of entertainment and great conversation about Cuba from the friendly staff while feasting on generous portions in an animated atmosphere.
Hotel Nacional
No visit to Havana would be complete without a stop at the city's most famous hotel, the Hotel Nacional. Even if you're not staying there, you can still enjoy the old world charm and soak up the hotel's history of hosting 50s and 60s movie stars and gangsters. Grab a drink or a sandwich on the hotel's outdoor patio and enjoy its grand gardens overlooking the Malecon, Havana's famous boardwalk.
Tip: Reservations are a must at most of these establishments but it can be tricky. Very few of these have working websites via which you can book a table. Try your hand at contacting them via Facebook, your hotel concierge or by telephone.
Discover the new Cuban cuisine and book your trip  to Havana today!
---
Photo credits: Mayssam Samaha / Cover photo credit: Alexander Kunze
The comments and contributions expressed are assumed only by the author. The recommendations, intentions or opinions expressed are not necessarily those of Transat AT Inc. or its affiliates. See terms of use of the Air Transat website.