Cartagena, or Cartagena de Indias as its 900,000 residents call it, is a Latin American gem located in the extreme north of Colombia. The city's rich history is a reminder that it originally was one of the major Spanish ports in South America.
Long ago, Spain invested lots in terms of architecture, leaving behind imposing forts and ramparts. A UNESCO World Heritage Site since 1984, its Old Town is closely guarded for the enjoyment of visitors.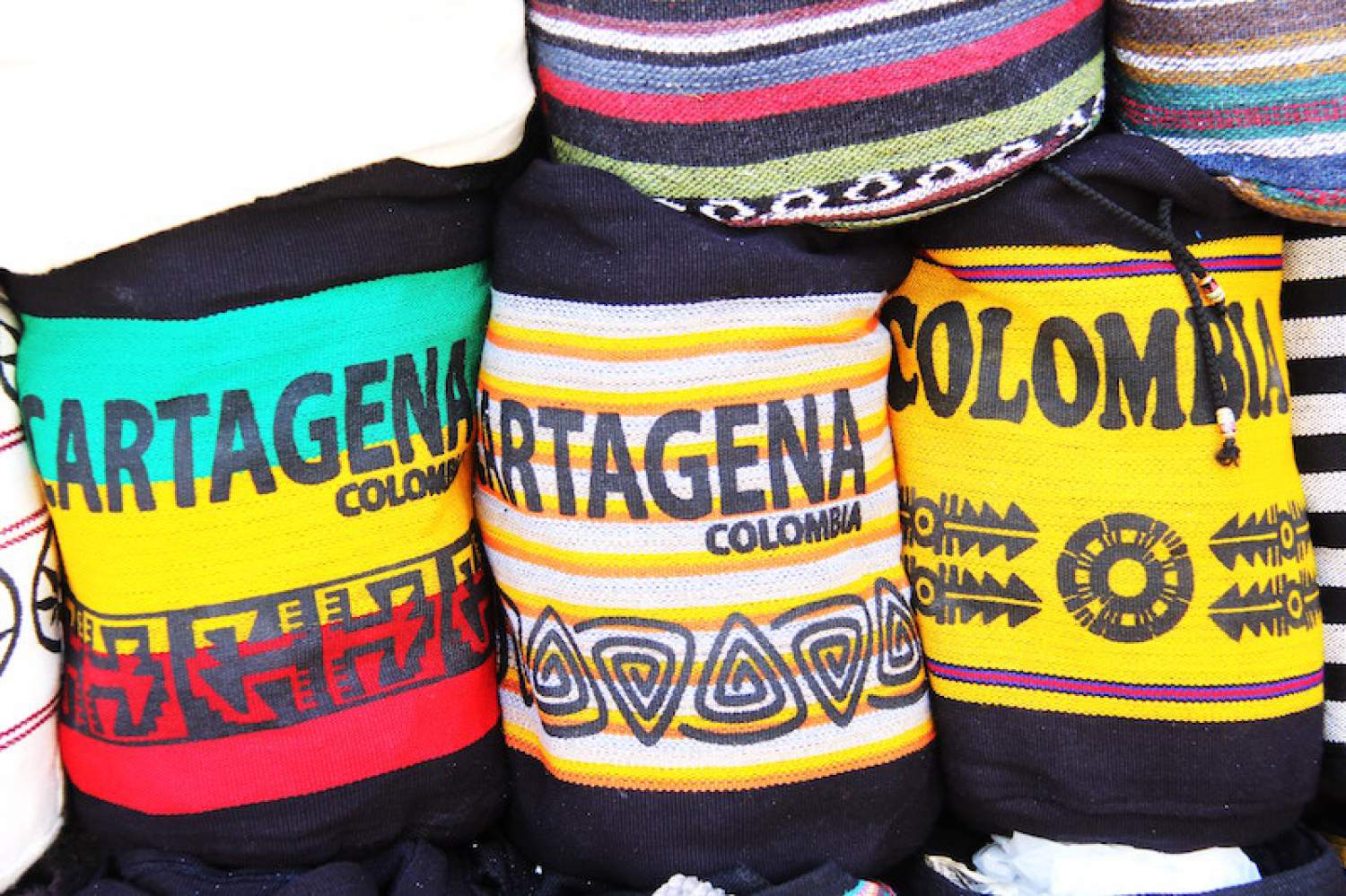 A journey through Cartagena's history with García Márquez and Botero
A visit to the lively historic centre, enclosed mostly within the ramparts, is sure to satisfy your desire for cultural immersion. Cartagena is a city of legends, tales and art, as stated repeatedly by writer Gabriel García Márquez in his novels. Why not retrace the writer's footsteps on a guided tour!
Also present is the artist Botero, whose famous "Gertrude" sculpture of a voluptuous woman takes centre stage at Santo Domingo square. They say touching his imposing works brings good luck, so we jumped at the opportunity!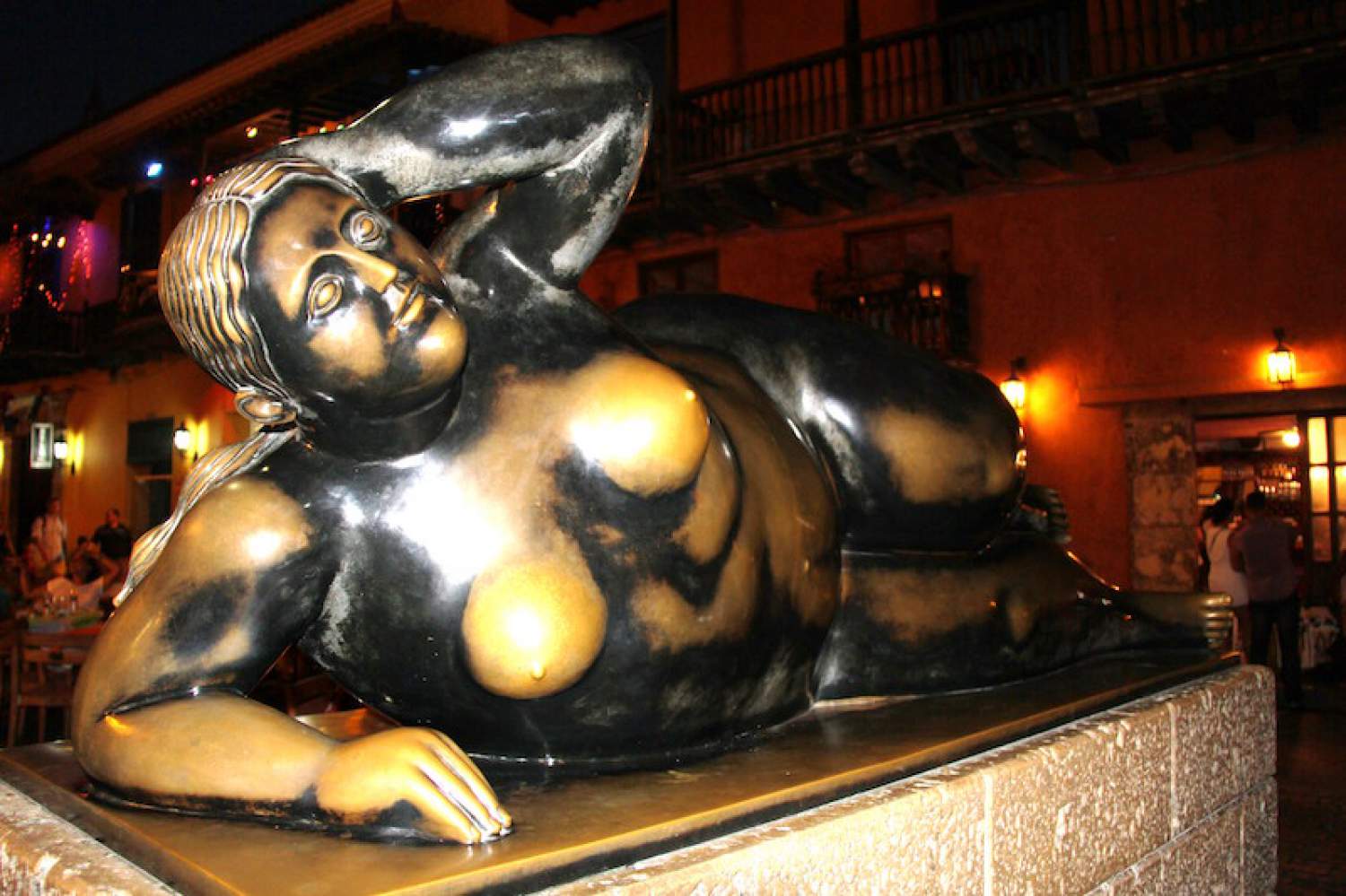 Be sure to visit the immense Castillo San Felipe de Barajas, which dates back to the colonial period and whose view from the top is well worth the steep hike.
Colombian emeralds, anyone?
Window shopping along the downtown thoroughfares just might tempt you to bring back a stunning Colombian emerald. This bright-green precious stone is the pride of the country. Not surprisingly, Colombia is the world's largest producer of emeralds.
I particularly fell for a stunning, emerald-set silver bangle at Joyeria Caribe, a jewellery store adjacent to an emerald history museum. Note that authorized merchants possess an official license that they'll be happy to show you upon request.
Put your bargaining skills to the test, and remember that you can save up to 50% on emeralds in Colombia.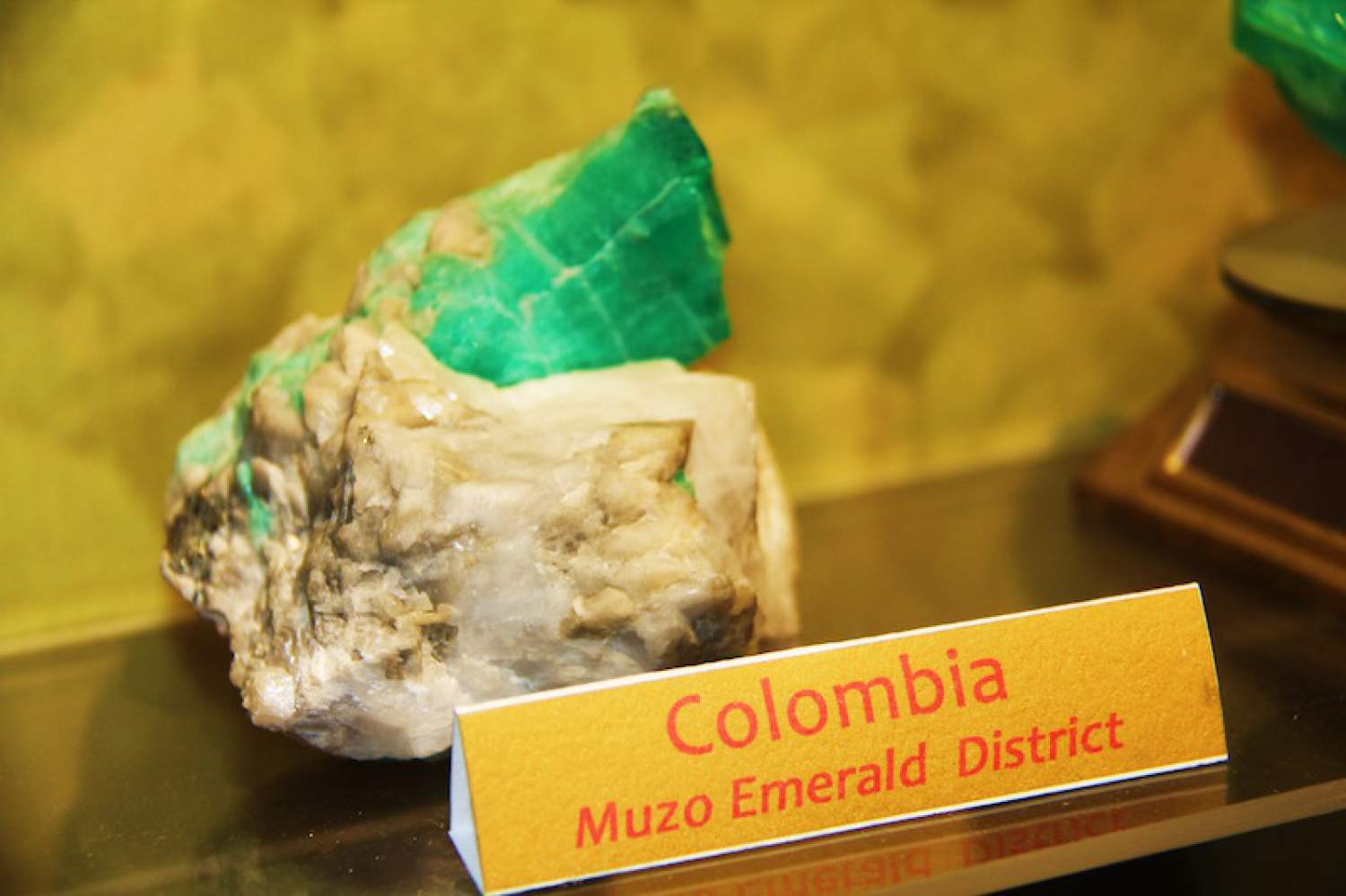 The sunset from Cartagena's Café del Mar
The setting is perfect, with views of the city and its modern neighbourhoods in the background. Excited, we pick a spot on the immense terrace overlooking the ocean and get carried away by the trendy lounge music. The sun steals the show, and as it beats down, all we want to do is sip multi-coloured cocktails until late into the night.
Café del Mar is the place to catch the sunset. Magical!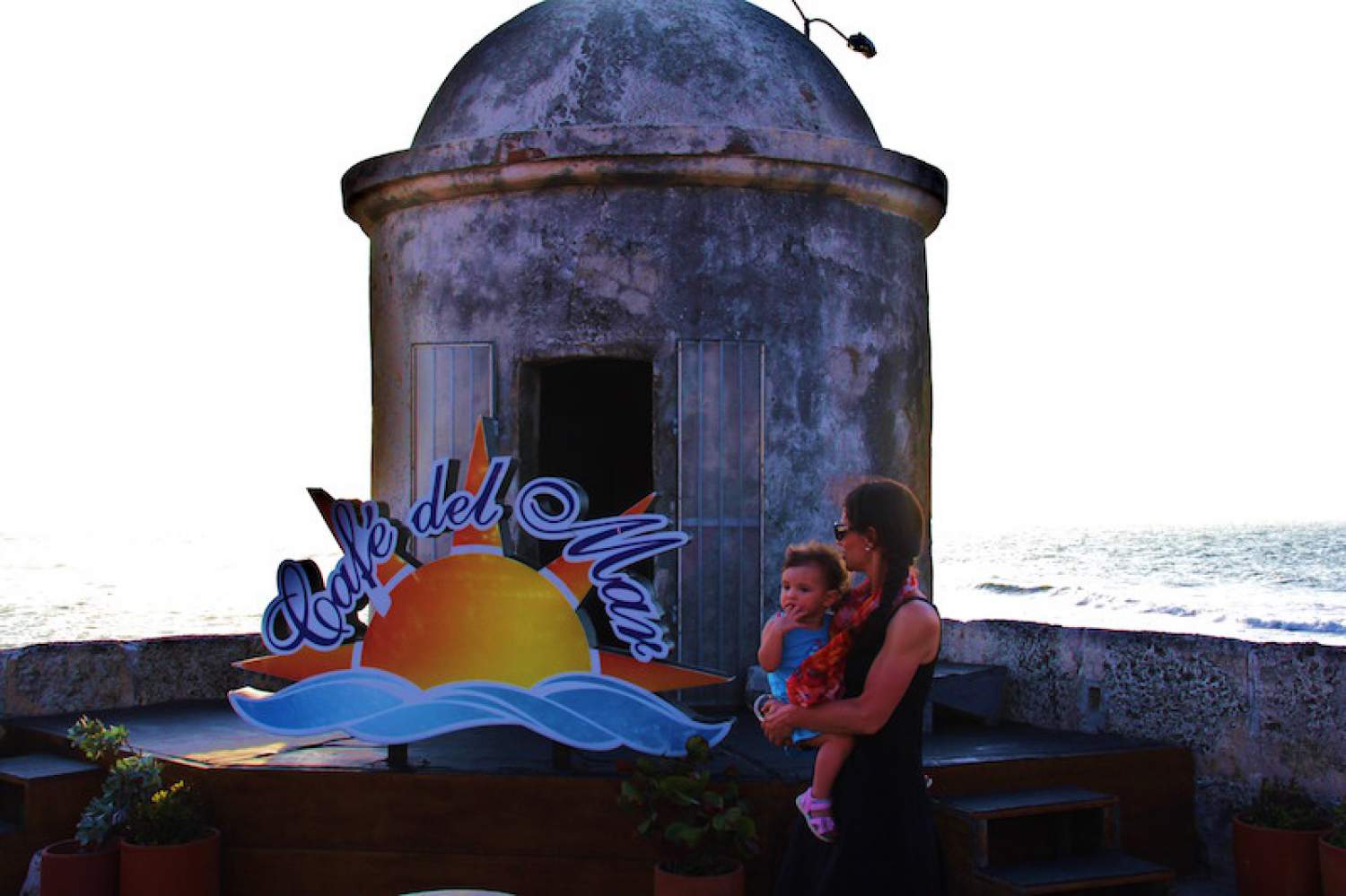 Pizza or ceviche?
Meet the palenqueras, ladies dressed in long, traditional, colourful dresses, who hang out mainly near Santo Domingo square with a truckload of in-season fruits and juices.
This tradition originated in Palenque, a town said to have never been discovered by the Spanish, and whose strong animistic beliefs and Bantu language survived that era.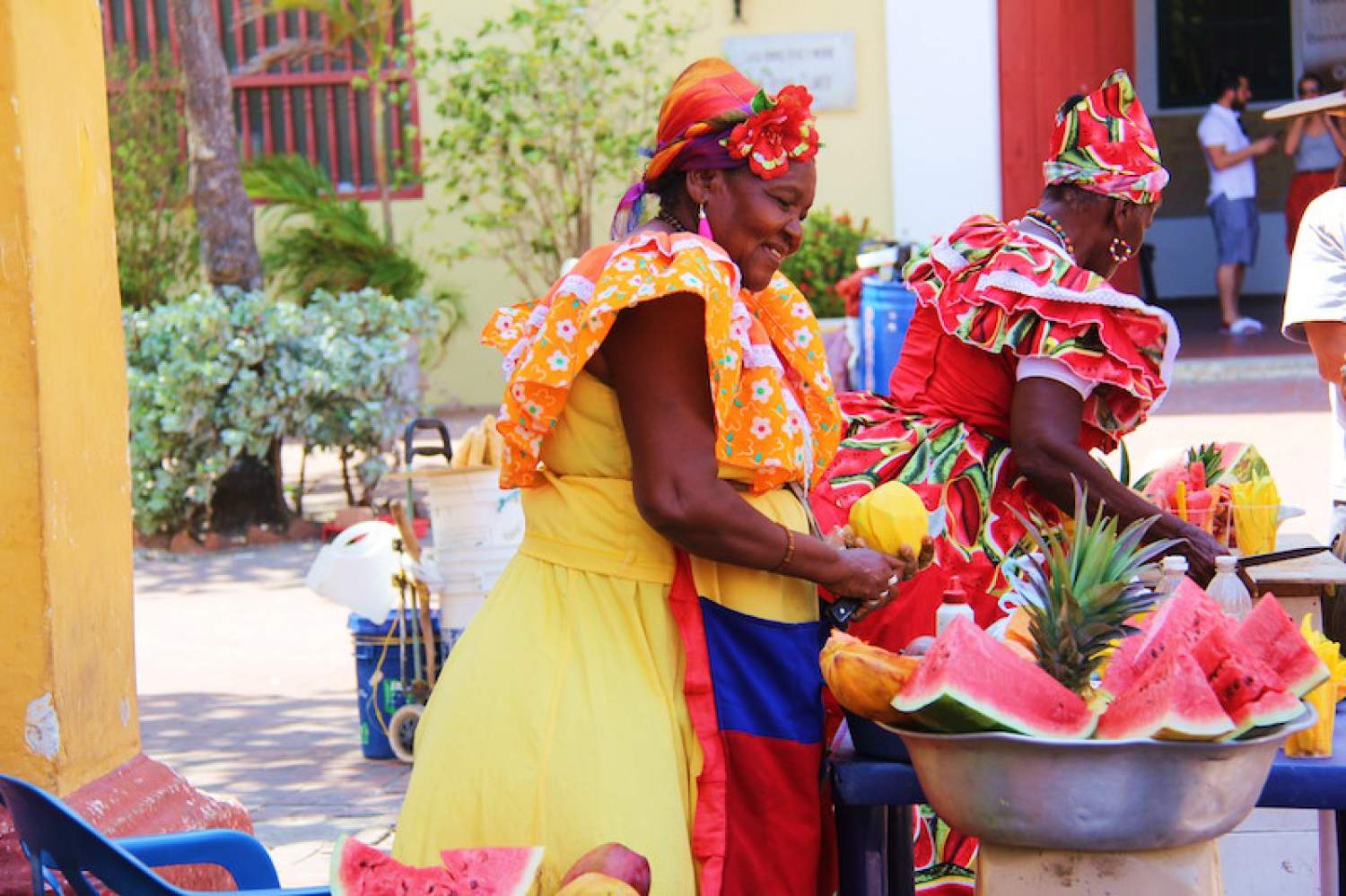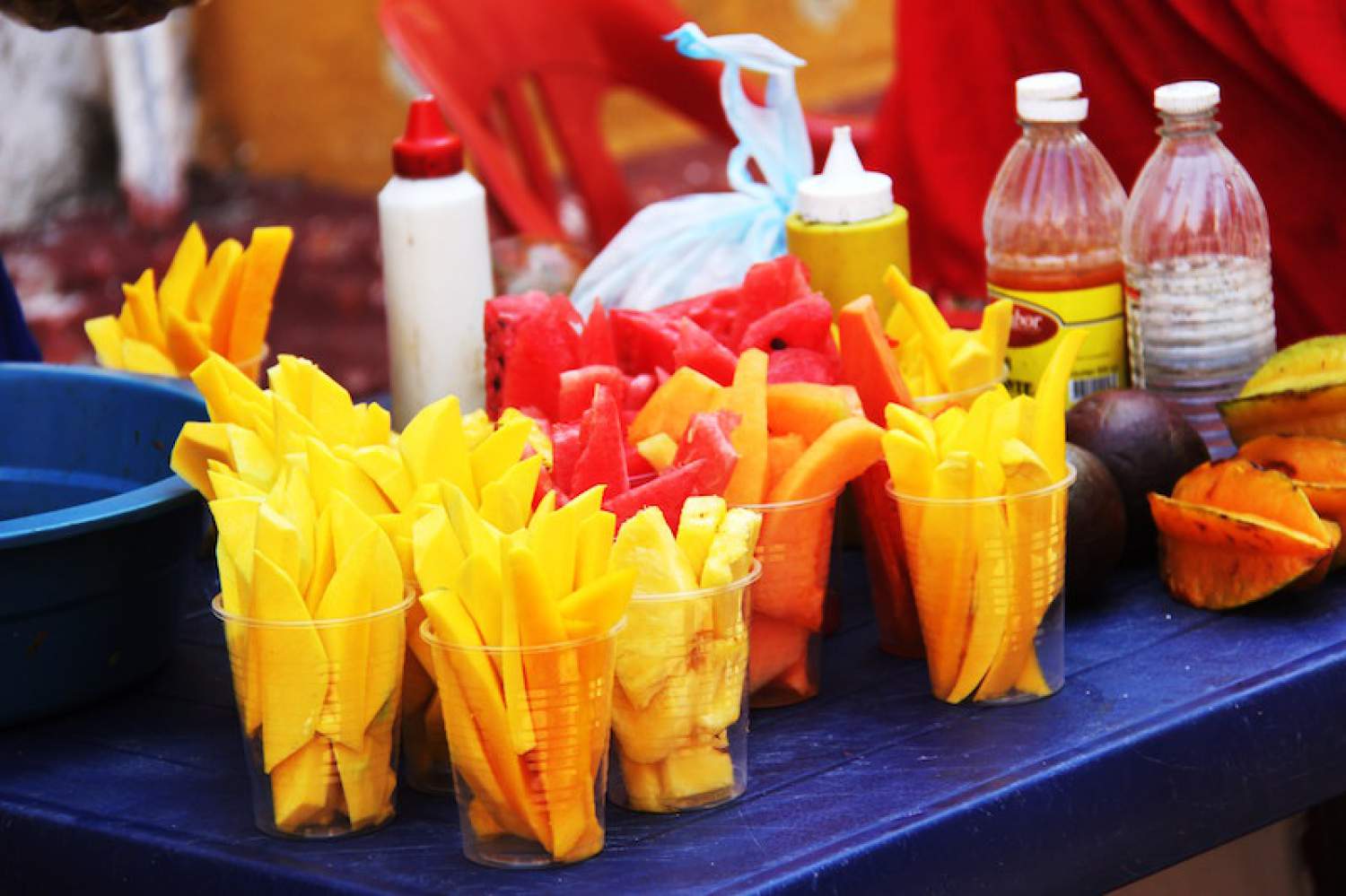 As the saying goes, appetite comes with eating. A smart and yummy solution would be to opt for a few slices of pizza on one of the many plazas. Chow down while enjoying the free outdoor performances.
This port city is also a great place to try fresh, tasty ceviche, our local favourite!
Whatever you're craving, there's a restaurant in Old Cartagena to suit your preferences. Expect quality dishes at affordable prices.
Party it up on a chiva!
Music and dance are both important parts of Colombian culture, and there's no better way to experience the local nightlife than on a chiva party bus.
Book your spot with your Transat agency. Upon boarding these rustic, artistically decorated buses, passengers are immediately immersed in the festive atmosphere. Your driver will offer you a local drink and take you around town before drop-off at a nightclub or the hotel. Excitement guaranteed!
Is Colombia safe?
International tourism in Cartagena has been well established for quite some time now, so you can travel worry-free. Tourist police have become part of the scenery and are there to ensure everyone's safety. We loved wandering the streets of Cartagena at night, and did so as a family.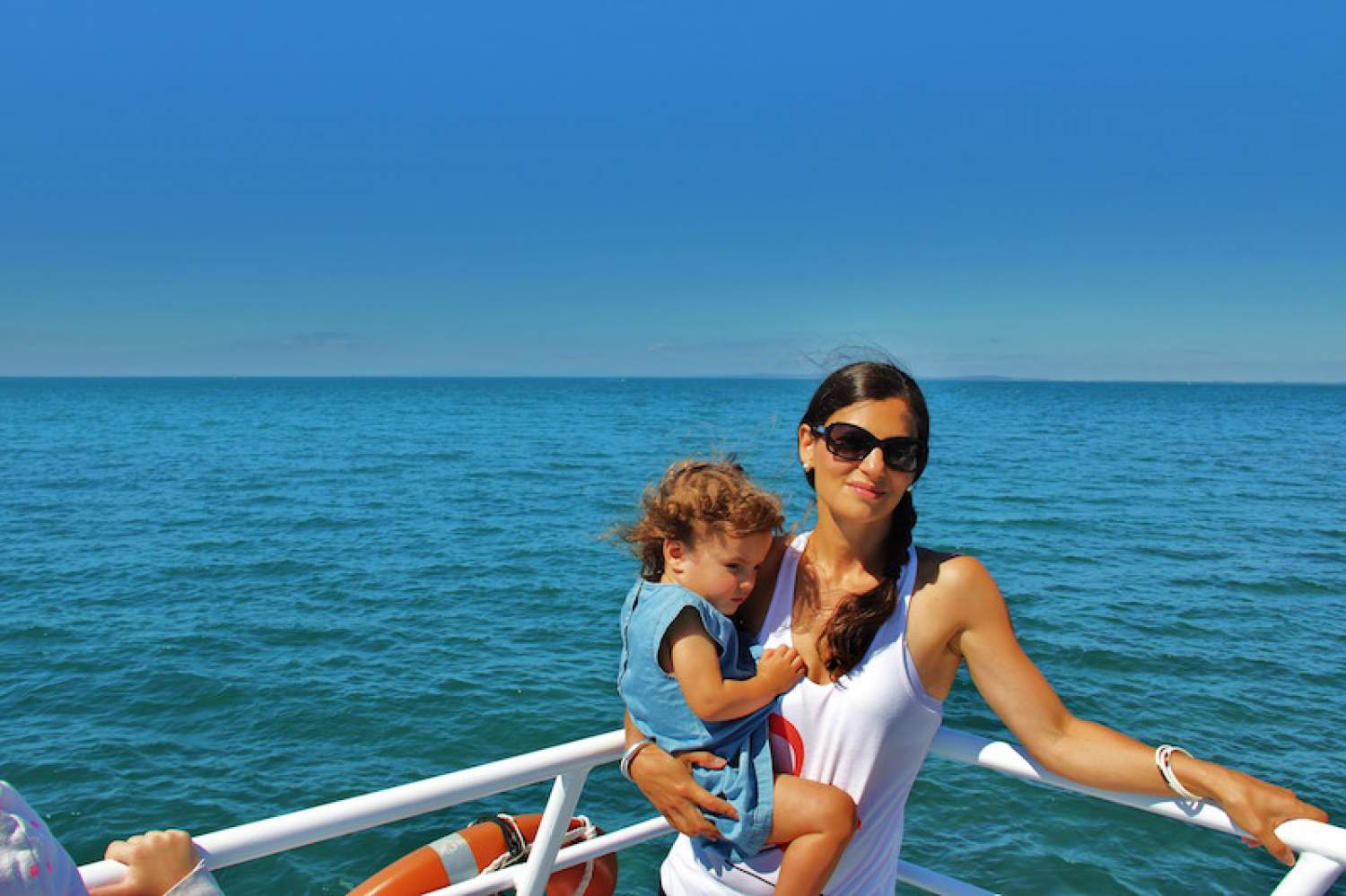 Fellow travellers, pick up a travel guide and discover Transat's program to learn more about this vibrant and fabulous place that's just a 5.5-hour flight from Montreal. Enjoy discovering one of Colombia's most beautiful destinations!
---
All photo credits: Caroline Jacques
The comments and contributions expressed are assumed only by the author. The recommendations, intentions or opinions expressed are not necessarily those of Transat AT Inc. or its affiliates. See terms of use of the Air Transat website.