As Canadians, Cuba holds a special place in our heart and in our winters. We travel to the Caribbean island in winter to escape winter and to embrace Cuba's joie de vivre, its music, its colonial cities and its gorgeous beaches. If you wish to visit Cuba away from its all-inclusive experience, grab an Air Transat flight to one of the 7 Cuban cities we fly to and go on a short or long road trip to explore the island!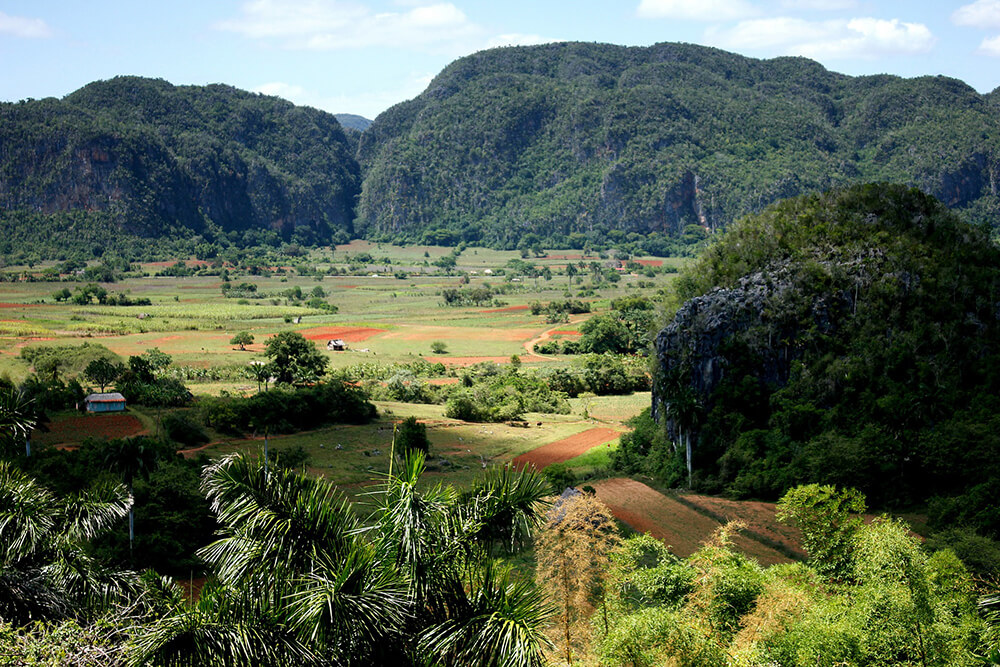 Havana to Viñales (2 to 3 days)
Havana is a gorgeous city, which you can spend several days exploring but if you feel like discovering some of the surrounding countryside for a couple of days, drive west to Vñales and Pinar del Rio. The Viñales valley is Cuba's agricultural center and worth exploring for its lush, green landscapes, its charming farms tended by guarijos (farmers) and its impressive mogotes (rock formations). This is where most of the country's produce is grown, from fruit and vegetables to coffee and tobacco. The cherry on the Sunday of this road trip are Cayo Largo or Cayo Jutias, breathtaking white sand beaches with crystal clear water. If you're a diver, a visit to Maria La Gorda is a must!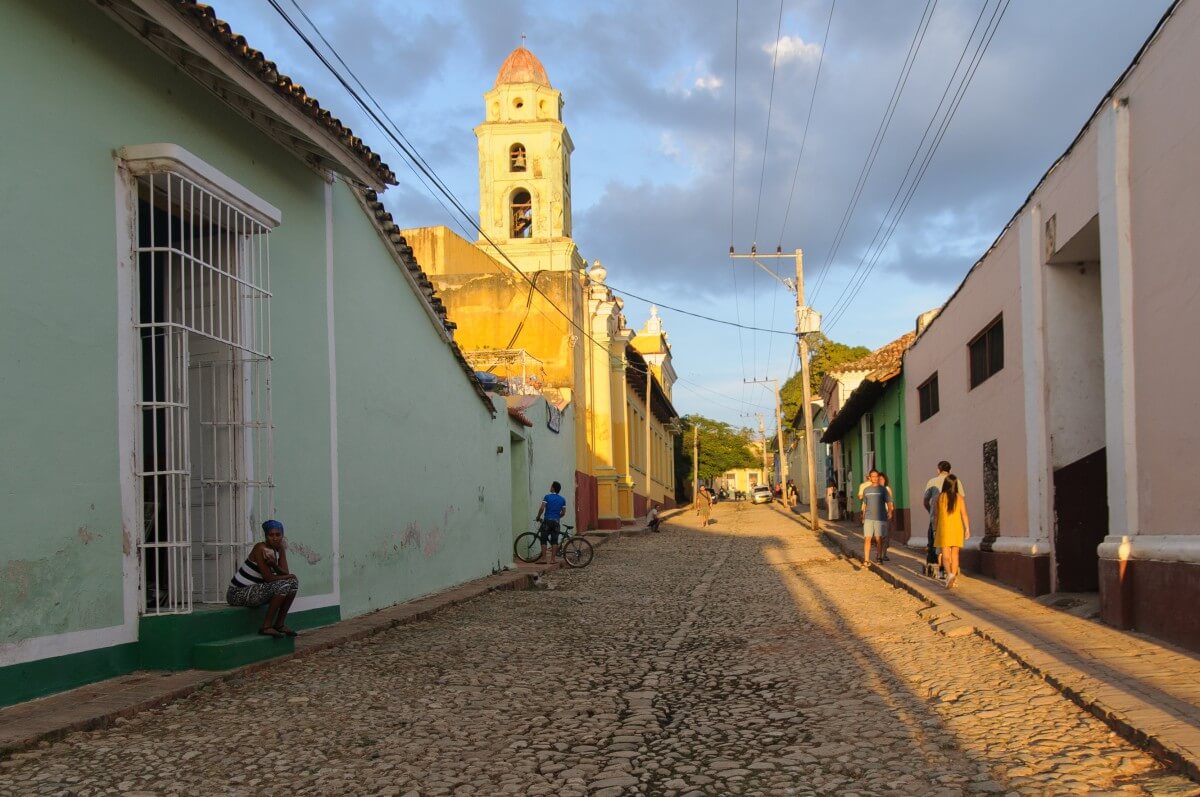 Santa Clara, Cienfuegos and Trinidad (3 to 4 days)
Santa Clara is known for its revolutionary roots. Spend a day or two exploring all its revolution landmarks then head to the Topes de Collantes National Park for a hike in the lush tropical forest, a swim in its natural pools and rivers and marvel at its wonders of flora and fauna. At the foot of the mountain is the colonial city of Trinidad, a beautiful UNESCO World Heritage Site pedestrian town that will surely charm you. It's worth spending a night in Trinidad and dancing the night away at La Casa de la Musica. From Trinidad, drive to Cienfuegos and explore its Colonial center and its beautiful beaches. If you still have time, head northwest to the Bay of Pigs and explore the beaches and marine life around Playa Girón.
Camagüey, Las Tunas, Holguin, Bayamo (2 to 3 days)
Camagüey and the surrounding little towns is a nice little road trip that won't take long if you only have a couple of days. Camagüey's city plan is made up of a series of convoluted and winding cobblestone streets and alleys that turn abruptly or fork off. It's nice to get lost within Camagüey's maze of streets and always a nice surprise to turn a corner and end up in a nice park or a colonial building. Las Tunas is known as the "City of Sculpture" because of its many art installation and makes a great stop along your road trip. Holguin is a small charming town that's worth walking around for a day. Bayamo has been called "the cradle of the Cuban revolution" and is a place of intellectual tradition. Noteworthy monuments include the Casa Natal de Cespedes (Cespedes was the "father of Cuba"), the Parque Cespedes and La Catedral de Bayamo.
Detour: The cayos of Jardines del Rey, a peninsula off the north coast of Cuba are all worth exploring if you love pristine white sand beaches and turquoise waters. Try Cayo Coco, Cayo Guillermo, Cayo Santa Maria or any of the other beautiful cayos that dot the coast. You can also see some pink flamingos here!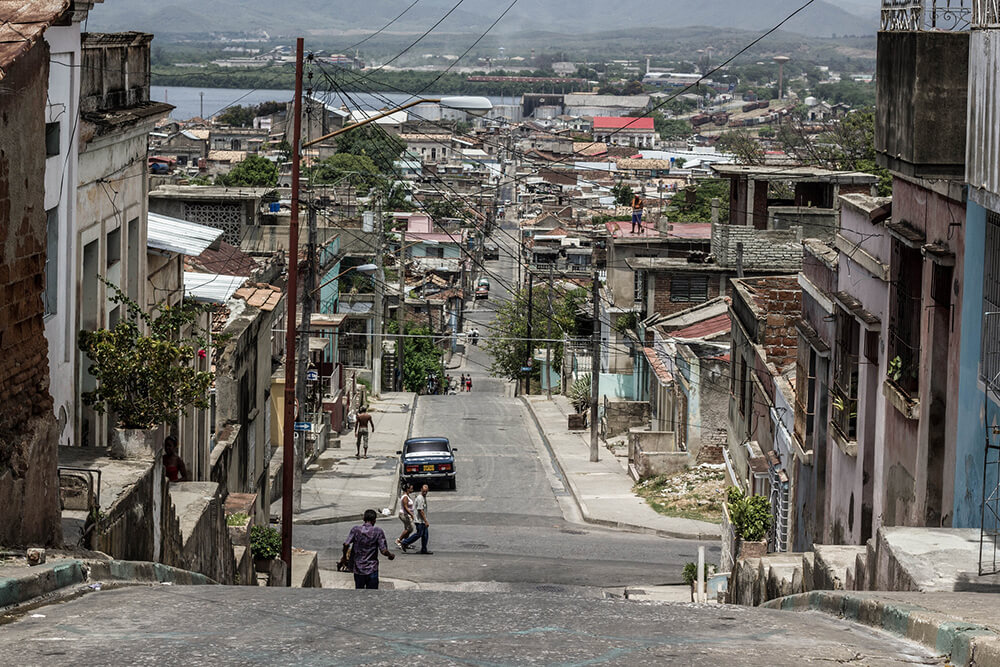 Santiago, Baracoa, Sierra Maestra (4 to 5 days)
Santiago de Cuba is the country's second largest city. It played an important part in the Cuban revolution and is known for its colonial architecture and its music, particularly son, from which salsa is derived. From Santiago it's a 3 to 4-hour drive to Baracoa, one of Cuba's most charming towns. It is said that this is where Christopher Columbus first landed. Baracoa is surrounded by a range of mountains, which makes it quite isolated and less touristy. As the oldest Spanish city in Cuba, it's rich in historical landmarks, including many colonial fortifications. The lush tropical forests, countless rivers, streams and waterfalls, stunning beaches and majestic mountains make this town unforgettable! And don't forget to taste some of the local chocolate and a local snack, the cucuruchu, a mix of coconut, sugar and fruit (orange, pineapple or other) wrapped in a palm leaf.
To the west of Santiago de Cuba is the Sierra Maestra mountain range, the highest mountain range in Cuba jutting straight out of the coast. It makes for a beautiful drive (you can even push it all the way to the most southwestern point of the island).
Oh and if you are so inclined, you can visit the little town of Guantanamo, yes, that Guantanamo, about an hour east of Santiago. Its bay may belong to the USA but the town belongs to Cuba. There's not much to see in Guantanamo but you 'll earn bragging rights.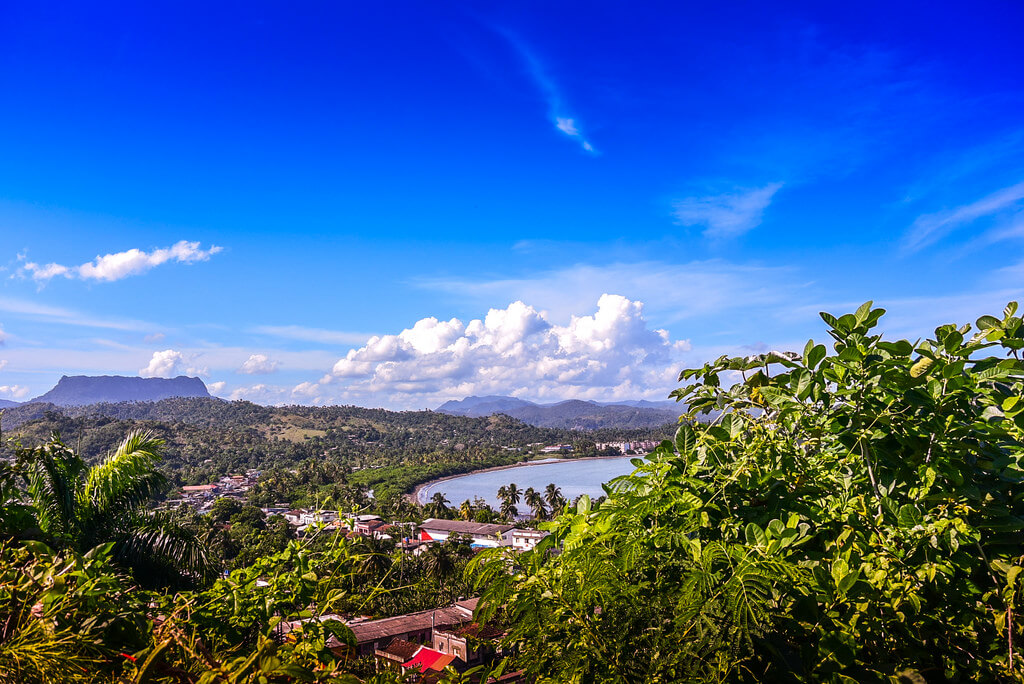 If you have 2 whole weeks in Cuba, you can explore the whole island! Start in Havana and plan stops in all the cities mentioned in the itineraries above: Viñales, Cienfuegos, Trinidad, Santa Clara, Camagüey, Holguin, Las Tunas, Bayamo, Santiago and all the gorgeous beaches you can handle!
Air Transat flies to 7 cities in Cuba: Havana, Varadero, Camagüey, Cayo Coco, Cayo Largo, Holguin and Santa Clara.
The comments and contributions expressed are assumed only by the author. The recommendations, intentions or opinions expressed are not necessarily those of Transat AT Inc. or its affiliates. See terms of use of the Air Transat website.