The essence of true romance is not a luxury. It's an imperative, a recurring rendezvous from the humdrum of daily life. The adults-only Royal Hideaway Playacar promises to fulfill even the wildest dreams of those who crave exquisite cuisine, breathtaking views and meaningful moments.
Located along the illustrious shores of Playa del Carmen, this AAA Four-Diamond, all-inclusive retreat is a testament to modern opulence. On the agenda? A symphony of gastronomy, serenity, and indulgence curated for two.
A Restful Retreat for Two
The Retreat is a luxurious spa designed as a respite for couples to relax in perfect synergy, from the soothing warmth of a hot tub to a range of holistic treatments, from fragrant aromatherapy to body wraps. Allow the serene backdrop of the ocean to enhance your couple's massage and ensure that this special vacation is one of pure relaxation.
Dinner at the Table du Chef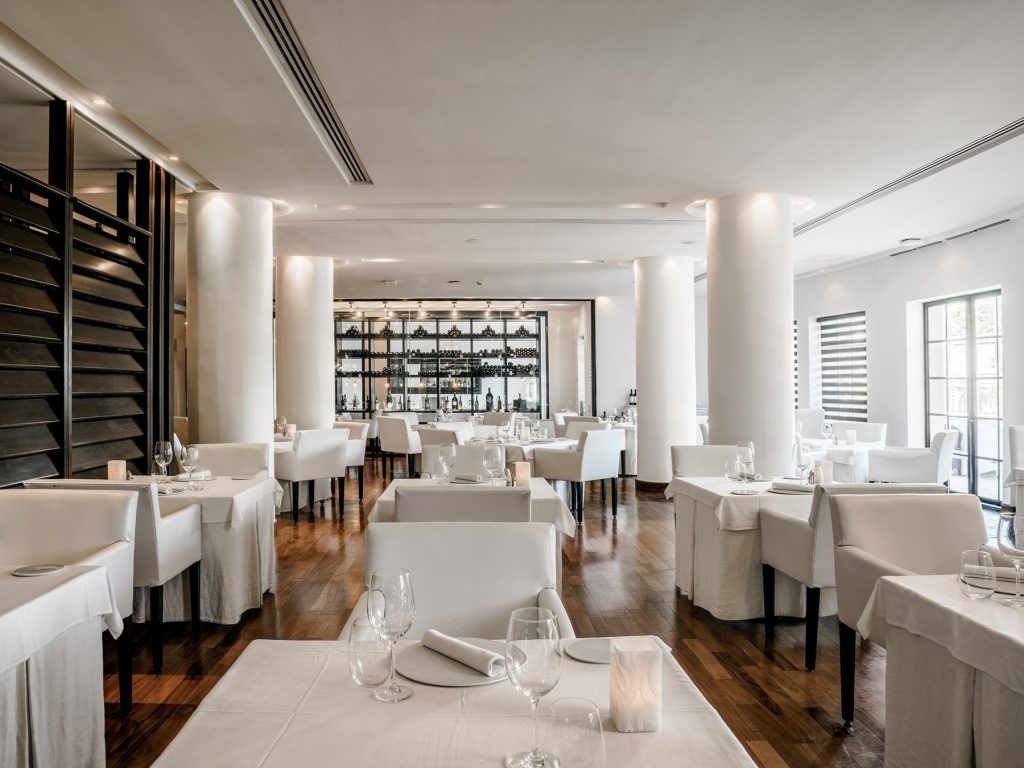 Gastronomy is poetry in motion when paired with romance. At Royal Hideaway Playacar, "La Table du Chef" at Ventanas is an ode to that very poetry. This culinary experience promises to be an exquisite 6- to 12-course symphony of wine pairings, orchestrated by a visionary Executive Chef right in front of your enchanted eyes. As you savor every bite, immerse yourself in tales of culinary craftsmanship and local ingredients, all the while interacting with the maestro and his brigade.
Six other gourmet destinations within the Royal Hideaway Playacar further enhance your culinary journey. Each meal promises to be an intimate affair, whether it's traditional cuisine of Thailand at Azia, the sweet treats of Tea Time, the Italian allure of Palazzo or the vibrant Mexican-inspired flavors of Spices. And for a theatrical dinner experience, Club Royale awaits.
A Postcard from Mexico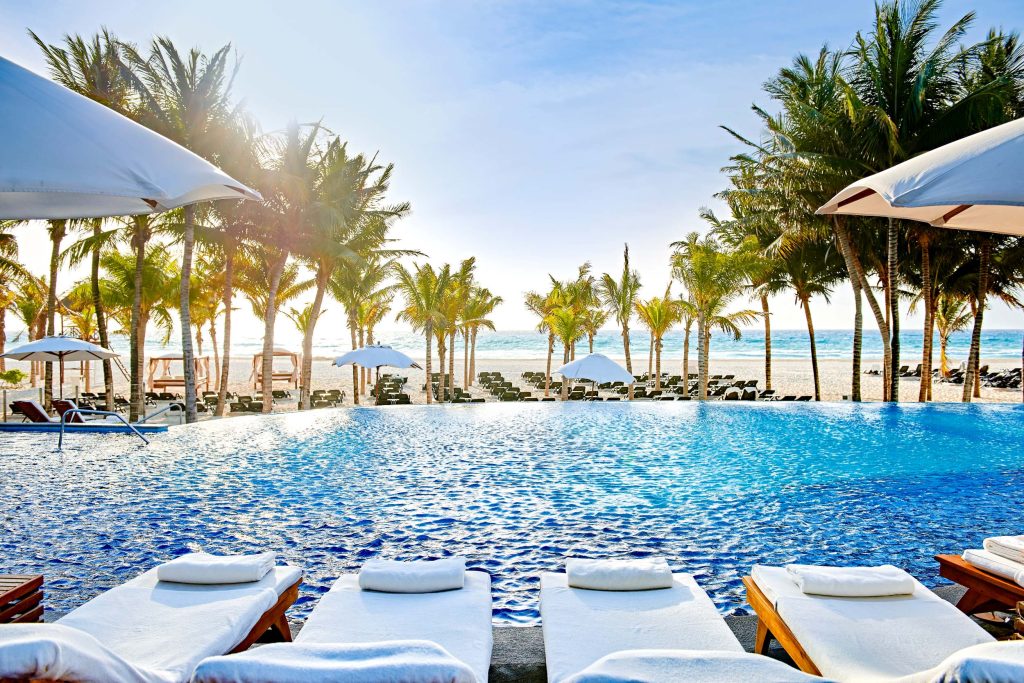 Between feasts, you can find solace on plush deck chairs or Balinese beds on the powdery white sand beaches. Let the symphony of the waves and the whisper of the pelicans serenade you as you lose yourself in a novel, take a quiet siesta, or dive into the turquoise waters.
And as dusk approaches, stand hand in hand on the beach and watch the sun's fiery descent over the serene horizon. Take a deep breath, enjoy the moment, and bask in this stunning display of pink, orange, and red.
Every moment is an opportunity to reconnect at Royal Hideaway Playacar.
A Tranquil Refuge of Intimacy and Elegance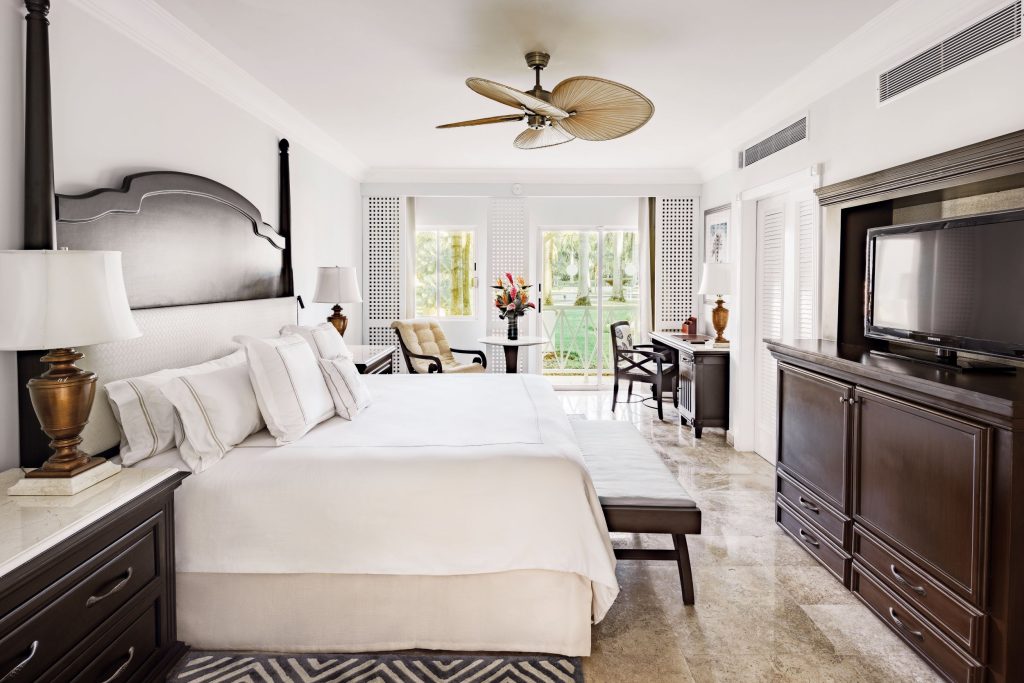 As the tapestry of the shimmering night sky unfurls, retire to your sumptuously appointed sanctuary where panoramic views of either the lush gardens, expansive ocean, or sparkling pool await.
For a magical date night, indulge in the luxury of round-the-clock room service or the well-stocked minibar. It's the perfect prelude to a restful night's sleep in the embrace of opulent linens.
No early wake-up calls, please.
New Experiences to Remember
Step out of your comfort zone as you try new experiences with your loved one. Royal Hideaway Playacar is the perfect place to fully appreciate each other's company, to foster precious complicity and to create memories sure to last a lifetime.
Stay active: Dive into the azure depths with our scuba diving center, wonder at the turquoise waters while kayaking, challenge each other on the tennis courts, or enjoy the grandeur of golf.
Plan an urban getaway: Visit the vibrant heart of Playa del Carmen, where boutiques, beachfront restaurants and lively bars await.
Enjoy happy hour: Back at the resort, unlock the secrets of tequila at an intimate tasting or master the art of cocktail creation at an immersive mixology workshop.
Go on an adventure: Explore the timeless ruins of Tulum and Cobá, the mesmerizing Ojo de Agua Cenote, and the enchanting islands of Cozumel and Isla Mujeres.