Let's face it, one of the greatest perks of being a flight attendant is the schedule. You can choose stopover destinations, have 12 days off a month, sometimes more, work with your friends, but also get incredible surprises when you're waiting for the crew assignment call. If you too dream of becoming an Air Transat Flight Attendant, here are a few tips to help you better understand this world that may seem complex, but is full of possibilities. 
Glossary of airline terminology
Before we get into the details of schedule management, here's a little lexicon to give you a better understanding of the flight attendant dialect:
Crew Scheduling Office
This is the team that is responsible for completing the crews and assigning the pilots, flight directors, and flight attendants to the flights so that they depart with a full crew and on time.
Reserve
Having a reserve schedule means that you are "on call" to come to the airport when needed.
Block
You'll often hear Flight Attendants say, "My block" or "I have a block. This simply means that they have a set schedule of specific flights.
Two types of schedules
There are two types of schedules, as explained in the famous glossary above:
The first, Reserve, means we must be available at certain times to answer the Crew Scheduling Office's call. The AM reserve is from midnight to noon, and the PM reserve is from noon to midnight. Flight assignments are made on an as-needed basis in accordance with the seniority and number of hours of Flight Attendants in reserve. Reserve hours are guaranteed to be paid; if they exceed the basic guaranteed hours, overtime is also paid. By its nature, the reserve schedule means you need to be flexible and spontaneous in order to make the most of it. 
The second, the block, is for the flight attendants who are assigned to specific flights in advance. Destinations, times, stopovers and days off are clearly defined. But there's always the possibility of swapping flights, getting off certain flights to have extra days off, or even taking extra flights to work overtime.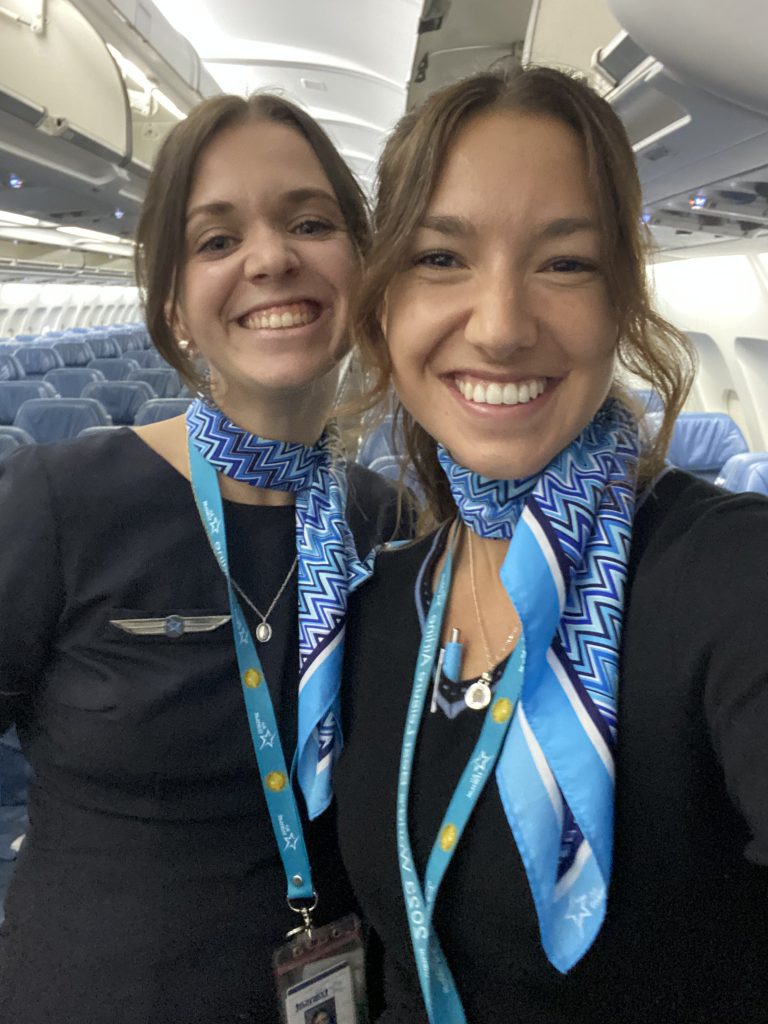 The art of managing a flight attendant schedule
All crewmembers are responsible for submitting their respective requests for time off or flights in order to build their schedules according to the monthly schedule. Using a computerized clocking system, we establish a priority scale according to our preferences and needs.
Flight Attendants on reserve schedules simply indicate their preference between AM and PM reserve, in addition to any time off requested.
Crewmembers on a block schedule, on the other hand, have to be a little more specific in their requests, as there are a lot of criteria to take into account:
Days off;
Preferred destinations;
Colleagues we'd like to fly with;
Flight preference, short or long haul;
Type of aircraft;
etc.
Our schedule is published a few days before the end of the month, and from then on we can start to rework it as we see fit, make swaps, take on extra flights, etc.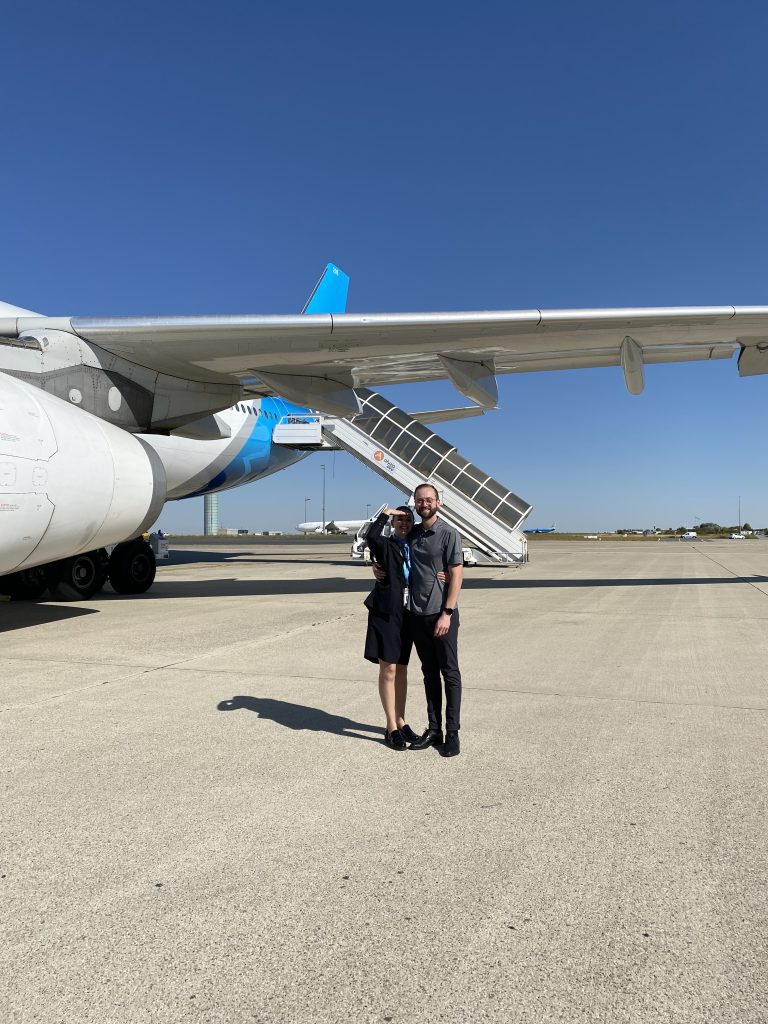 How seniority matters
In aviation, in many facets of our professional lives, seniority is a key factor. From choosing when to go on vacation to managing our schedules, it all comes down to seniority.
At the very beginning of their careers as Air Transat flight attendants, most of us are "in reserve". As a result, certain leave requests that are made for events with family or friends may not be granted. Why is that? Simply because they may have already been granted to more senior colleagues.
However, after a few years, or even a few months for the lucky ones, we are assigned a block schedule. That's when the fun begins!
The more senior you are, the clearer the outlines of your job, the more freedom and control you enjoy in your day-to-day life. But it's got to be said that we can also be in for some very nice surprises when we get those famous block schedules. Like being able to travel to Los Angeles, Barcelona, and Glasgow in a single summer with a co-worker-turned-BFF. And getting paid for it!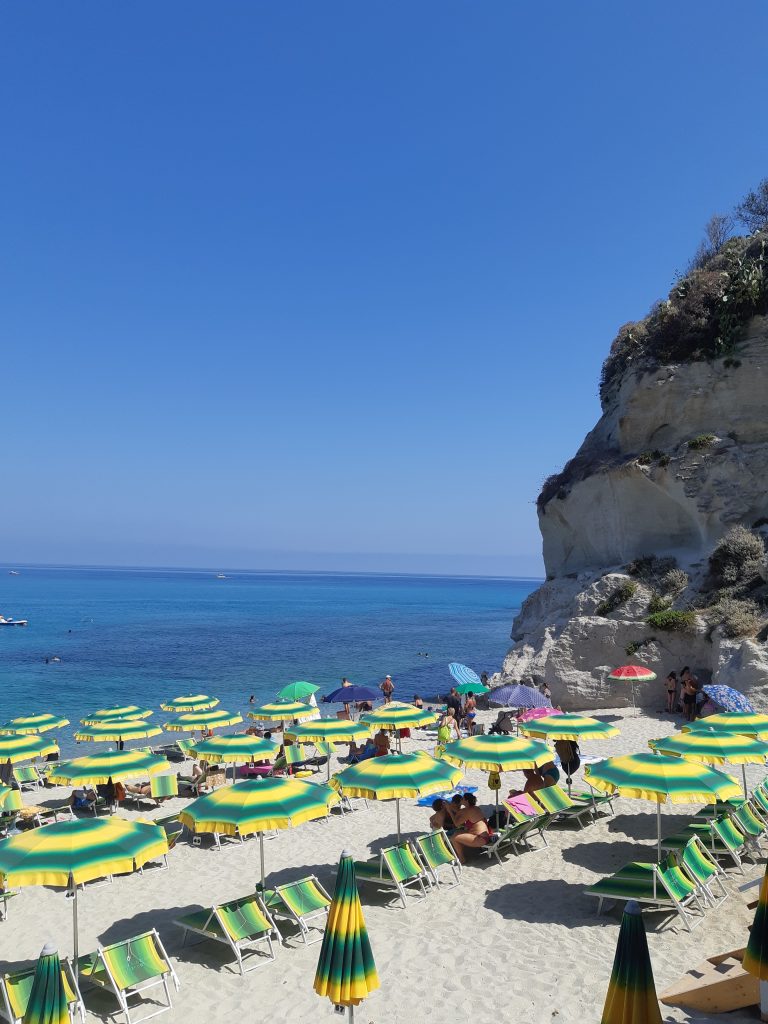 Creating magical memories
Outside of work, our job gives us the opportunity to explore Europe with our colleagues, or invite our parents, significant others, or even friends for a weekend in Rome or Lisbon… Of course, you'll soon forget the Christmas parties you didn't attend because you were on reserve.
I'll always remember the day that I was able to go to Paris to visit my parents with my boyfriend, who was able to come with me. It was magical. It's exactly because of these priceless memories that I love my job so much.
Block schedules are great for bidding on specific flights. You get to spend time with your favourite colleagues, operate the flight together and explore the destination before returning home after a layover.
These kinds of priceless moments start right at the very beginning of your career. I remember my very first flight as a cabin crew member was from Toronto to Lamezia Terme, Italy, with a 48-hour layover at the destination. My crew invited me to spend a day at the beach in Tropea, which was an hour's drive away. What a dream come true! 
And a wonderful start to a long and successful career as an Air Transat flight attendant.