Sometimes it's the journey and sometimes it's the destination. In this particular case, why settle for your flight's initial destination when there are many sights to see all around? Transat flies to several airports in Cuba but that doesn't mean you have to stick to those destinations. In fact, why not go out of your way to explore others that are just as enticing?
Santiago de Cuba is the island nation's second-largest city after the capital Havana. Spend a night or two (or not) in Havana, Holguin, or Santa Clara then hop on a local flight or in a chauffeured car (which you can arrange through your hotel) and head for Santiago for a few days of exploring. Located in the southeastern part of Cuba, Santiago has played an important role in the island's history right down to the revolution that changed the country (Fidel Castro first declared victory in Santiago's main square). It's sandwiched between the majestic Sierra Maestra mountain range and the Caribbean Sea, which makes it a historically important port.
Below are some of the main attractions that shouldn't be missed.
The Best Things to Do in Santiago de Cuba
Parque Céspedes
This park is the location of Castro's first victory declaration from the balcony of Town Hall. Considered to be the town's main square, Céspedes Park is a lofty space with tall, shady trees, benches and a calm atmosphere. It's a great place to take a break and do some people watching. Parque Céspedes is surrounded by some historical neoclassical buildings such as Ayuntamiento (Town Hall), the Catedral de Nuestra Señora de la Asunción, the Museo de Ambiente Histórico Cubano and the Casa Granda Hotel, all of which are worth exploring.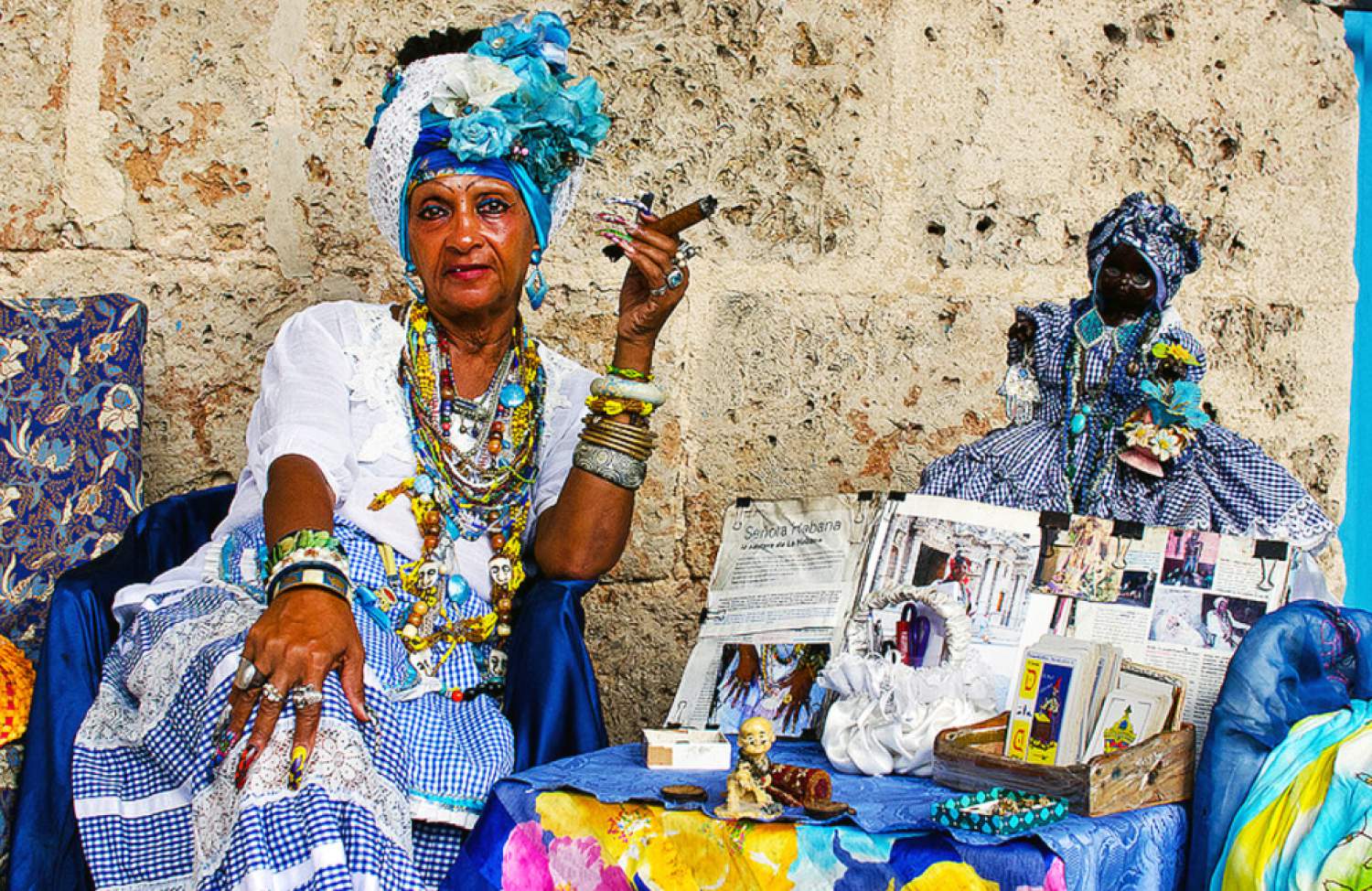 Cementerio Santa Ifigenia
Dating back to 1868, this cemetery is second to Havana's Necrópolis Cristóbal Colón in size and importance. Among the 8000 tombs are the mausoleums of some very famous Cubans including Fidel Castro, José Martí, Compay Secundo of Cuba's internationally famous Buena Vista Social Club, Carlos Manuel de Céspedes the father of Cuban independence and Emilio Bacardí y Moreau of Bacardi rum.
Barrio el Tivolí
A great neighbourhood to wander around and explore, Tivolí is located just south of Parque Cespedes. It's a quiet area with old men playing dominoes and kids running around. This is where you'll find the famous 100-year old Padre Pico steps, named after a Santiago priest who helped the city's poor. Flanked by colourful decrepit houses, the steps lead to the Museo de la Lucha Clandestina housed inside a beautiful 18th century colonial home and make it one of the top things to do in Santiago de Cuba.
Casa de la Trova
If you're a music lover, then Casa de la Trova is where you should be spending some of your time while in Santiago. Santiago is the birthplace of son, from which salsa is derived, and guaguancó. Casa de la Trova has hosted most legendary Cuban musicians and continues to be the epicentre of music in Santiago. Doors open in the morning and don't close until the wee hours of the night. Casa de la Trova also happens to be located on Calle Heredia, where the music never stops.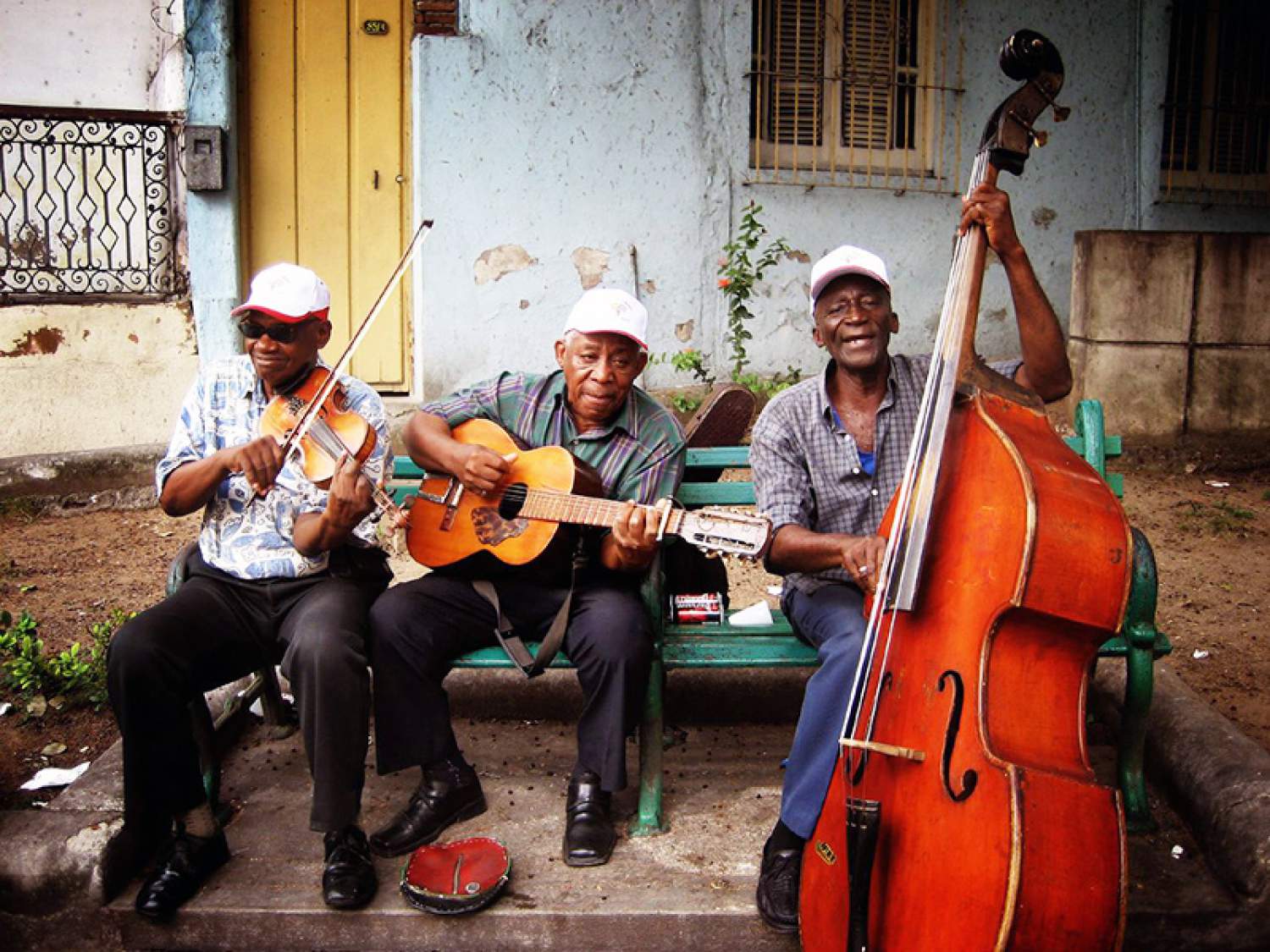 Castillo de San Pedro de la Roca del Morro
Located outside the city centre, this Unesco World Heritage Site sits atop a rocky promontory in the Santiago harbour and is accessible via a drawbridge. Climb up to the top of the fortress for breathtaking views of the Caribbean Sea and the Sierra Maestra mountains. Built with the purpose of protecting Santiago from pirates, it didn't really fulfil its destiny since the fortress did get attacked and ransacked. Today, it houses the Museo de Piratería and artefacts related to the 1898 Spanish-American War.
Carnival de Santiago
Every July, Santiago hosts the most important and extravagant carnival celebration in Cuba. Conga music can be heard playing in the streets, which turn into long dancing lines. Every musician and orchestra in Cuba head to Santiago for the occasion and if you can make it there during Carnival, you're guaranteed a good time, one of the most entertaining things to do in Santiago de Cuba!
Book your tickets to Santiago de Cuba straight away with flights to one of the many Air Transat hubs in Cuba!
Cover photo credit: Martin Cigler
The comments and contributions expressed are assumed only by the author. The recommendations, intentions or opinions expressed are not necessarily those of Transat AT Inc. or its affiliates. See terms of use of the Air Transat website.