Trinidad, a small town located on the south coast of Cuba in the province of Sancti Spíritus, has nothing to envy the capital Havana when it comes to old world charm and colonial splendour. Located between the deep emerald green of the majestic Escambray mountain range and the turquoise blue waters of the Caribbean Sea, Trinidad has been a UNESCO World Heritage Site since 1988.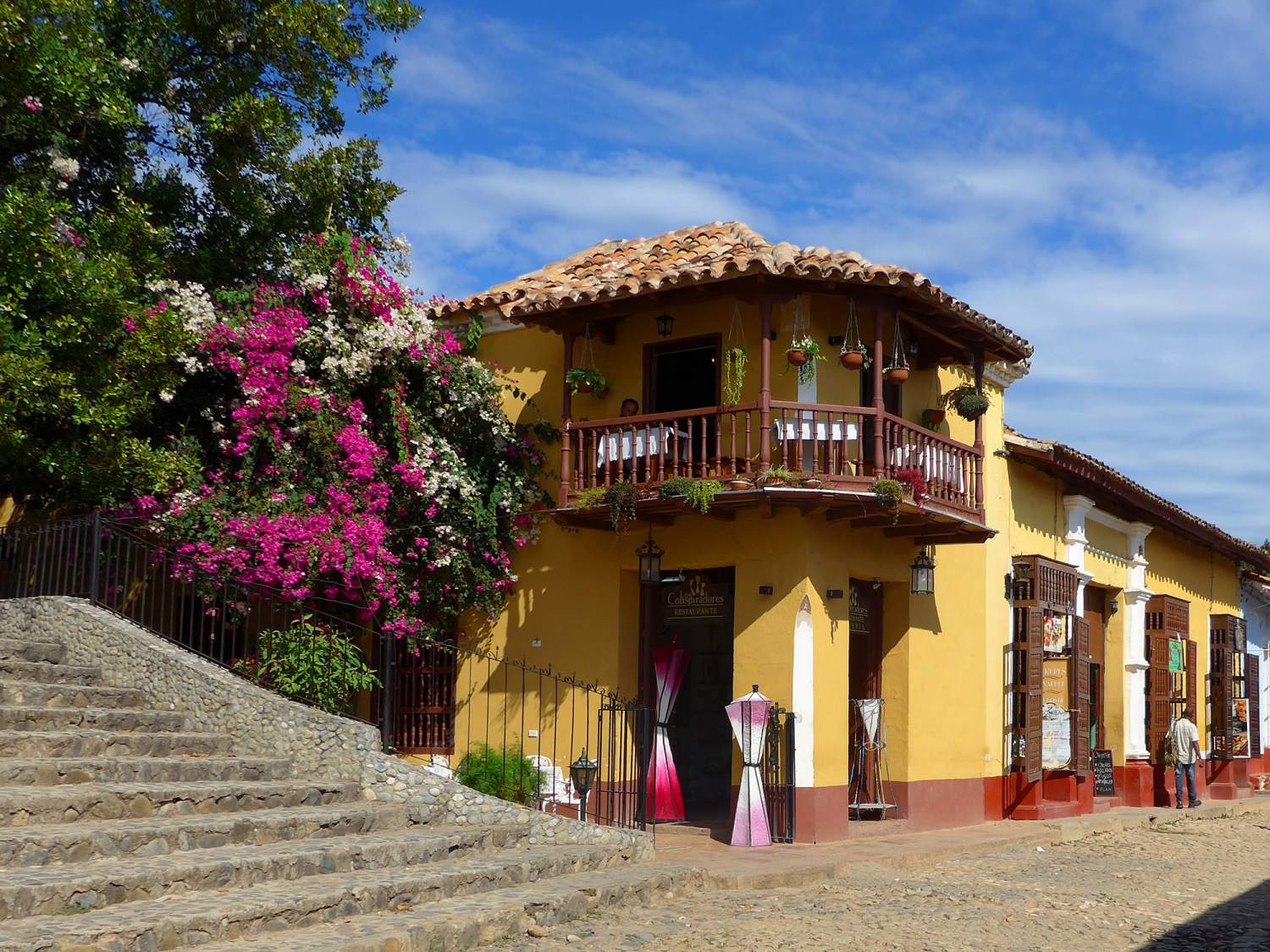 Cuba is a country where time seems to have stopped in at the onset of the revolution in 1959. The vintage cars, faded beauty, and old school charm lend this most unique island an inherit beauty impossible to find anywhere else and nowhere is this beauty more present than in Trinidad. The town's pedestrian centre is pristinely preserved and allows a glimpse into its grand colonial past, when wealthy sugarcane plantation owners lived in sprawling mansions.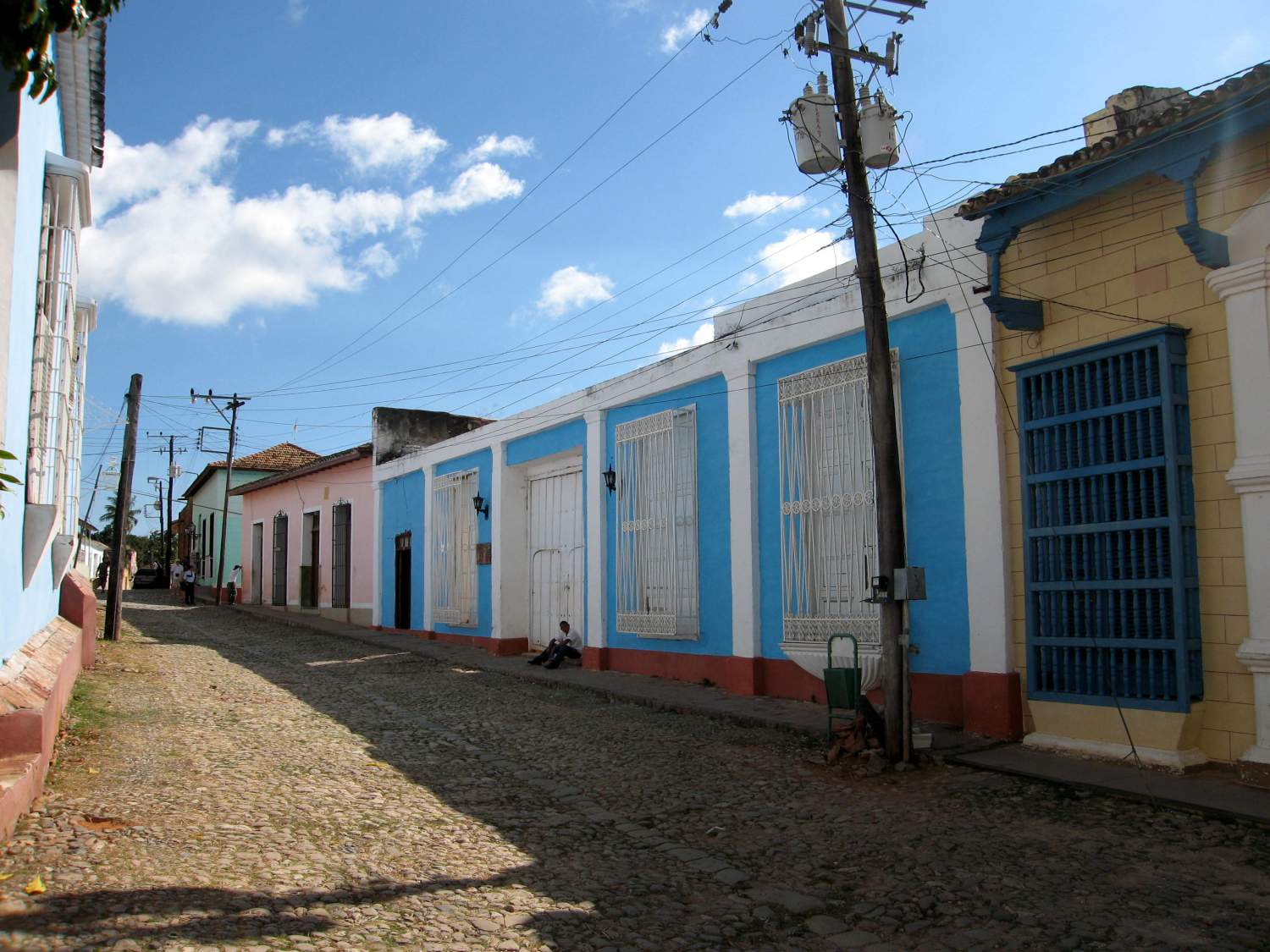 Trinidad is an easily walkable city with every corner bringing its particular lot of pleasant surprises. You can spend a day touring its most distinguished landmarks or a week living like a local. Here are some of our recommendations for things to do in Trinidad.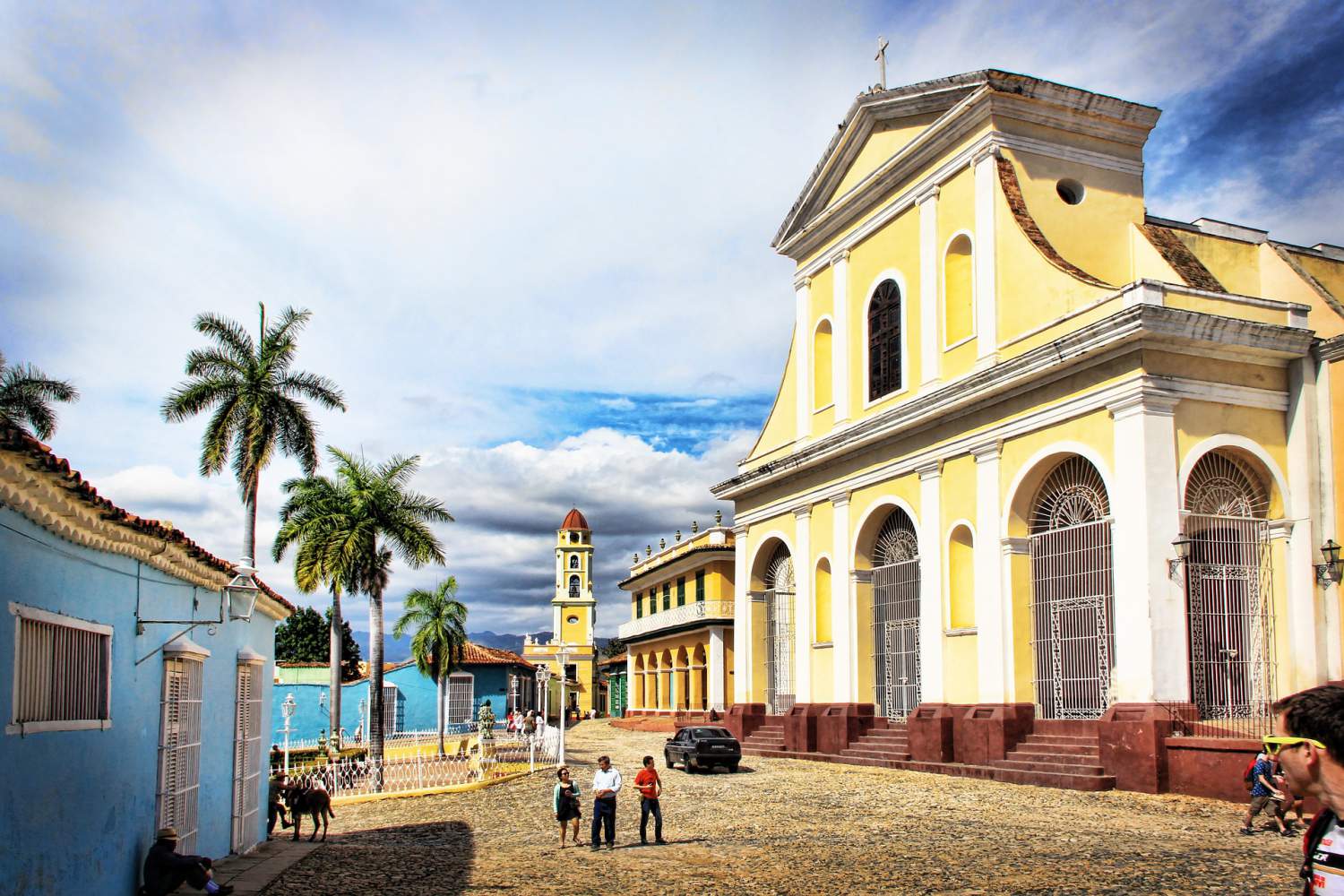 Plaza Mayor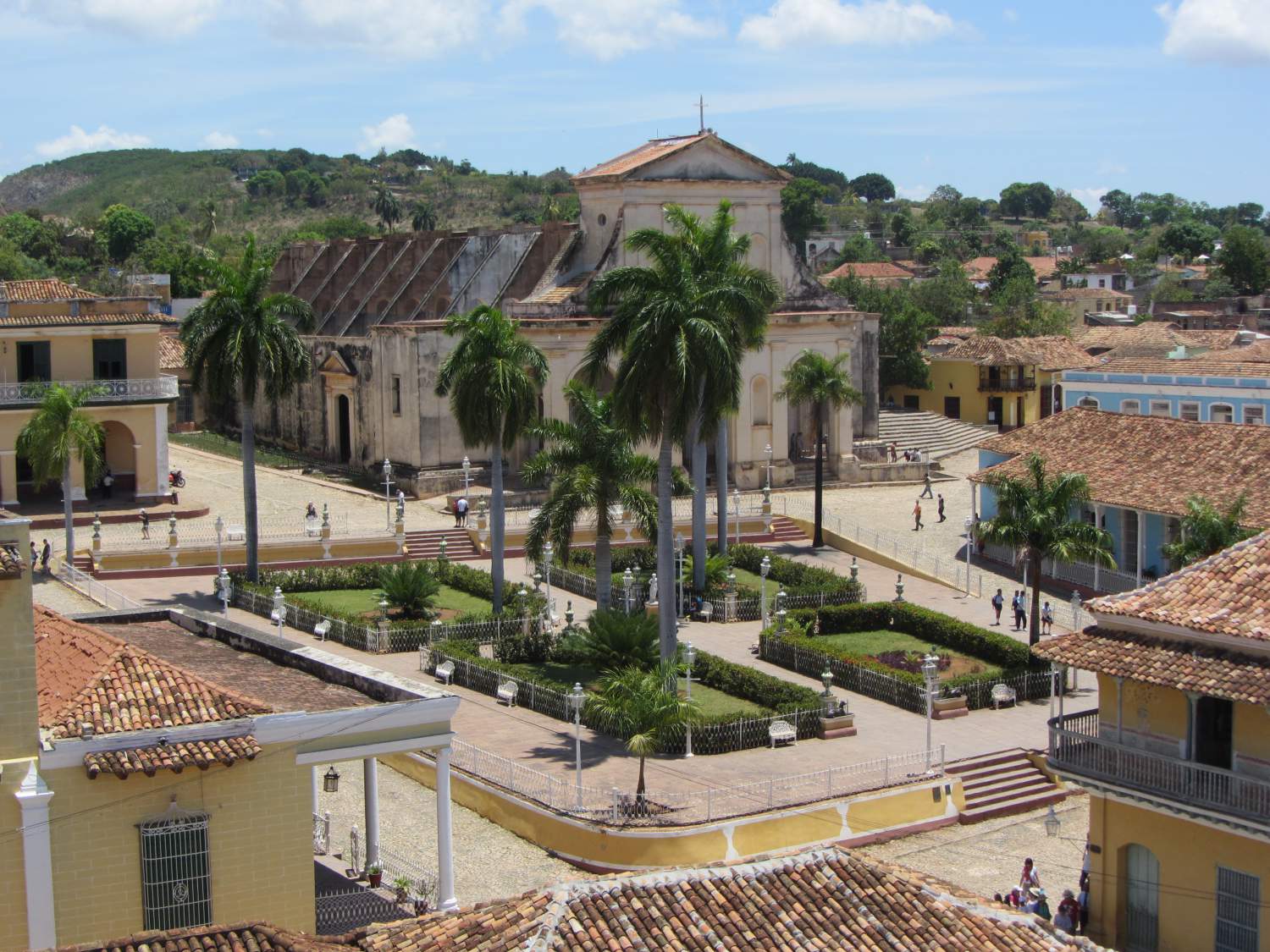 Plaza Mayor is Trinidad's central square and the ideal spot to start your visit of the town's most impressive architectural treasures. The charming tree-lined park is surrounded by cobblestone streets and pastel-coloured 18th and 19th century colonial buildings with lovely wood-carved details and wrought iron grilles. These particular edifices were the property of wealthy sugarcane magnates back when the sugar trade was booming. Many of the town's museums and most famous buildings are located around Plaza Mayor. Some of the noteworthy ones include the Museum of Colonial Architecture (Museo de Arquitectura Colonial), which offers guided walking tours of Trinidad; the Palacio Brunet (Museo Romantico), which displays items illustrating the life of wealthy sugarcane land owners; the Casa de Aldeman Ortiz (Galeria de arte) and its frescoed ceilings and grand staircase, which houses an art school and exhibits Cuban art; the Parroquial Mayor Church (Iglesia Parroquial de la Santisima) with its Neoclassical façade, renowned for its 18th century wooden statue of Senor de la Vera Cruz or Christ of the True Cross and finally; the Iglesia y Convento de San Francisco (Museo Nacional de Lucha Contra Bandidos) with its yellow and green bell tower and a display of photographs, documents, and items depicting Cuba's revolution.
Museo Historico Municipal or Palacio Cantero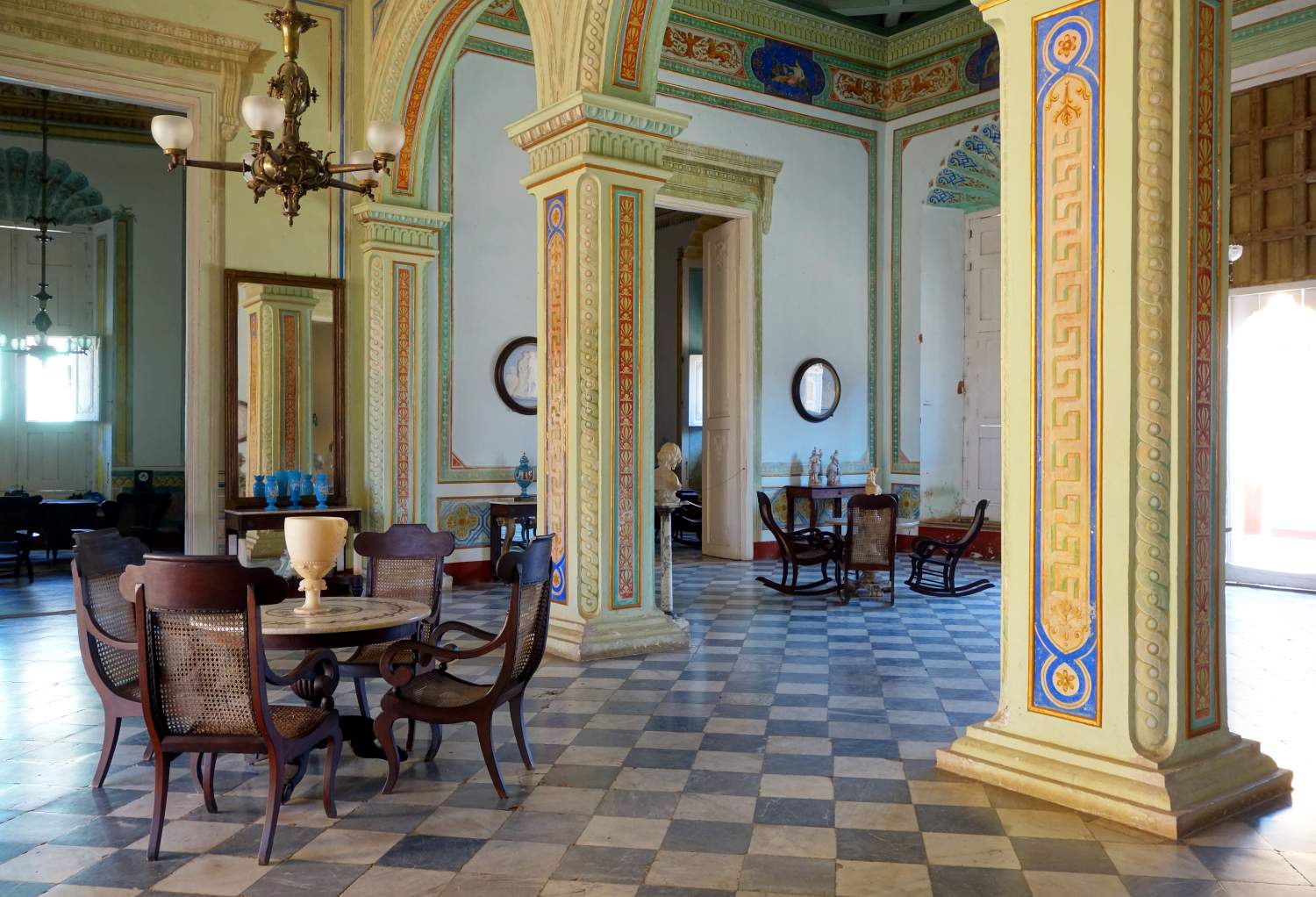 The Palacio Cantero is one of the most impressive buildings around Plaza Mayor. Once belonging to a German land owner named Kanter (Cantero), the mustard yellow building boasts a grand entrance that opens into a sun-dappled courtyard with original tile work and surrounded by arched lined galleries. Now housing Trinidad's Historic Museum, the neoclassical building displays some of the town's most notable historic items, artwork, furniture, and documents. The colourfully decorated rooms are a delight to visit.
The museum's tower is accessible from the courtyard and offers 360-degree views of Trinidad's Plaza Mayor, the town's red roofs, the surrounding lush valley, and the water beyond.
Bar La Canchánchara
Although touristy, a stop at this most famous bar is a must. Located in one of Trinidad's oldest houses, La Canchánchara, serves the town's most famous cocktail after which the bar was named. The recipe for the canchánchara cocktail is not an exact science but the most common version involves a delicious mix of honey or molasses, lime juice, and fortified sugarcane eau-de-vie (or rum) and is served in little decorated earthenware cups with a straw made of real straw. Live Cuban music plays all day long in the charming patio giving this popular spot the feel of a hidden gem.
La Casa de la Música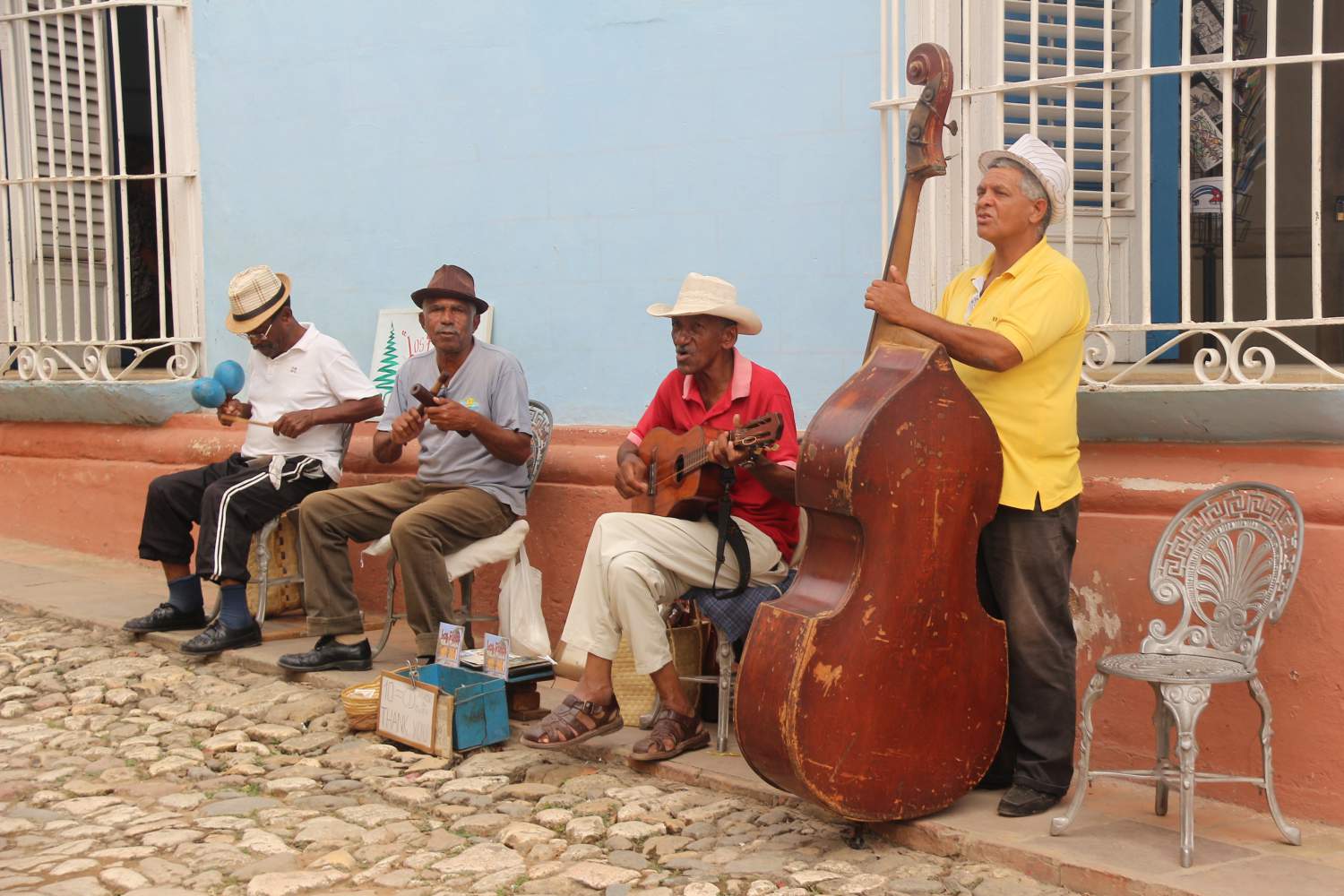 Anyone who's travelled to Cuba has fantasized about coming across some spontaneous dancing in the street. If serendipity doesn't work its magic, you can force its hand by heading to Trinidad's Casa de la Música. Located a few steps away from Plaza Mayor, on the steps of the grand staircase, La Casa de la Música comes alive with a live salsa show every night around 10pm. The hypnotizing rhythm attracts tourists and locals alike up the staircase where music lovers can sit on the stairs to enjoy the show or join the lithe locals on the "dance floor". The sky and stars above, the flowing mojitos, and the ardent dancing will make a night at La Casa de la Música one of your most cherished memories of Trinidad.
Topes de Collante National Park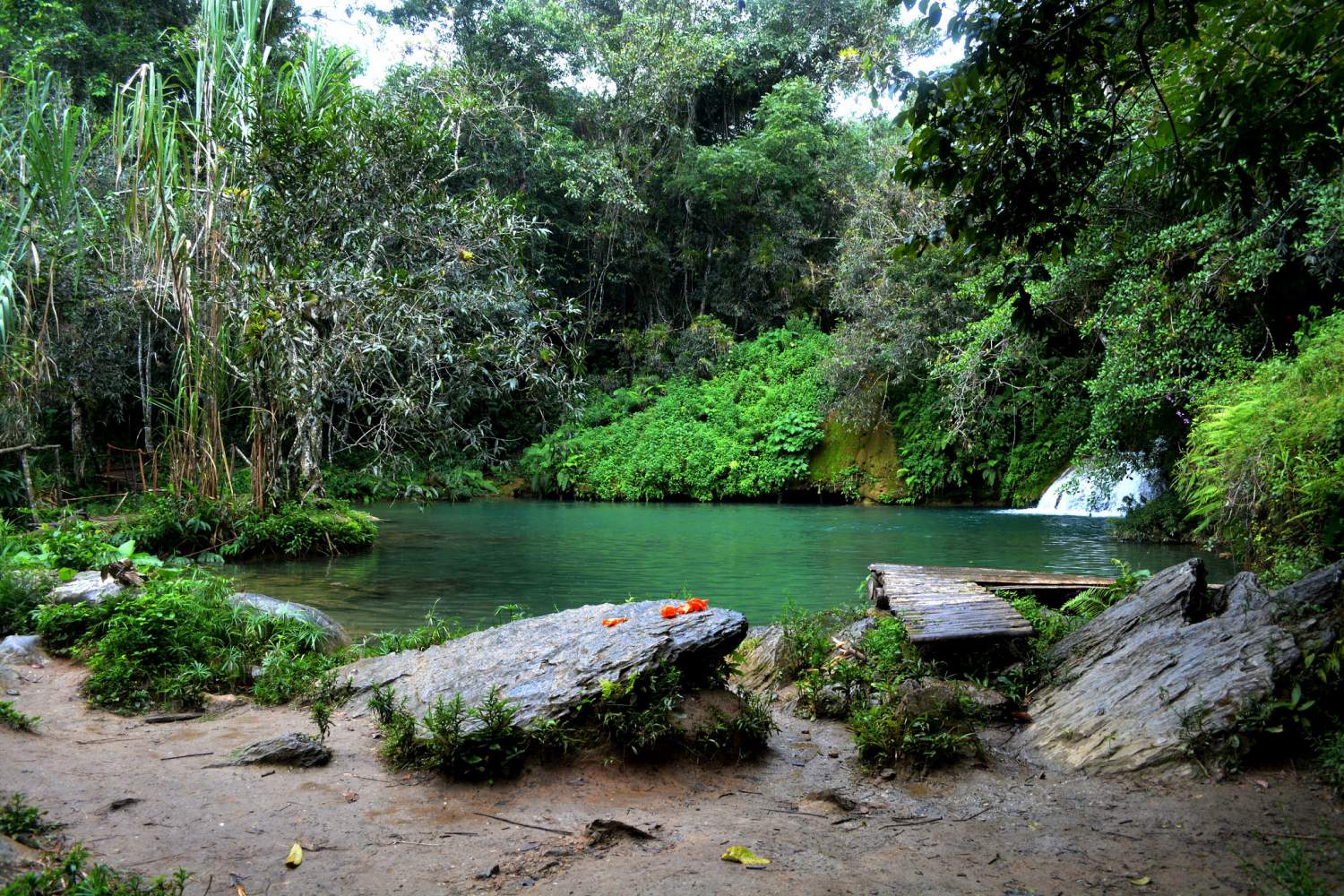 Trinidad is surrounded by the gorgeous Sierra del Escambray Mountain Range. Day trips to the Topes de Collantes National Park, located within the mountain range, are a popular destination for hikers, campers, and nature lovers or for a day trip from Trinidad. The Topes de Collantes Park is a lush tropical rainforest filled with a large variety of plants, birds, butterflies, animals, and natural pools, rivers, canyons and caves. Orchids, palm trees, wild banana trees, and several species of animals and birds, including Cuba's national bird, the tocororo, call this forest home. Coffee plantations are also part of the scenery.
The most popular hike within the Topes de Collante Park is to the gorgeous Salto del Caburni or Caburni Falls. It's a tough and gruelling hike through the tropical forest but you'll be rewarded by the spectacular falls and their crystal clear ponds of cool and refreshing water in which you can swim and cool off. If you're not up for the hike, it's also possible to get to the falls by car.
Playa Ancón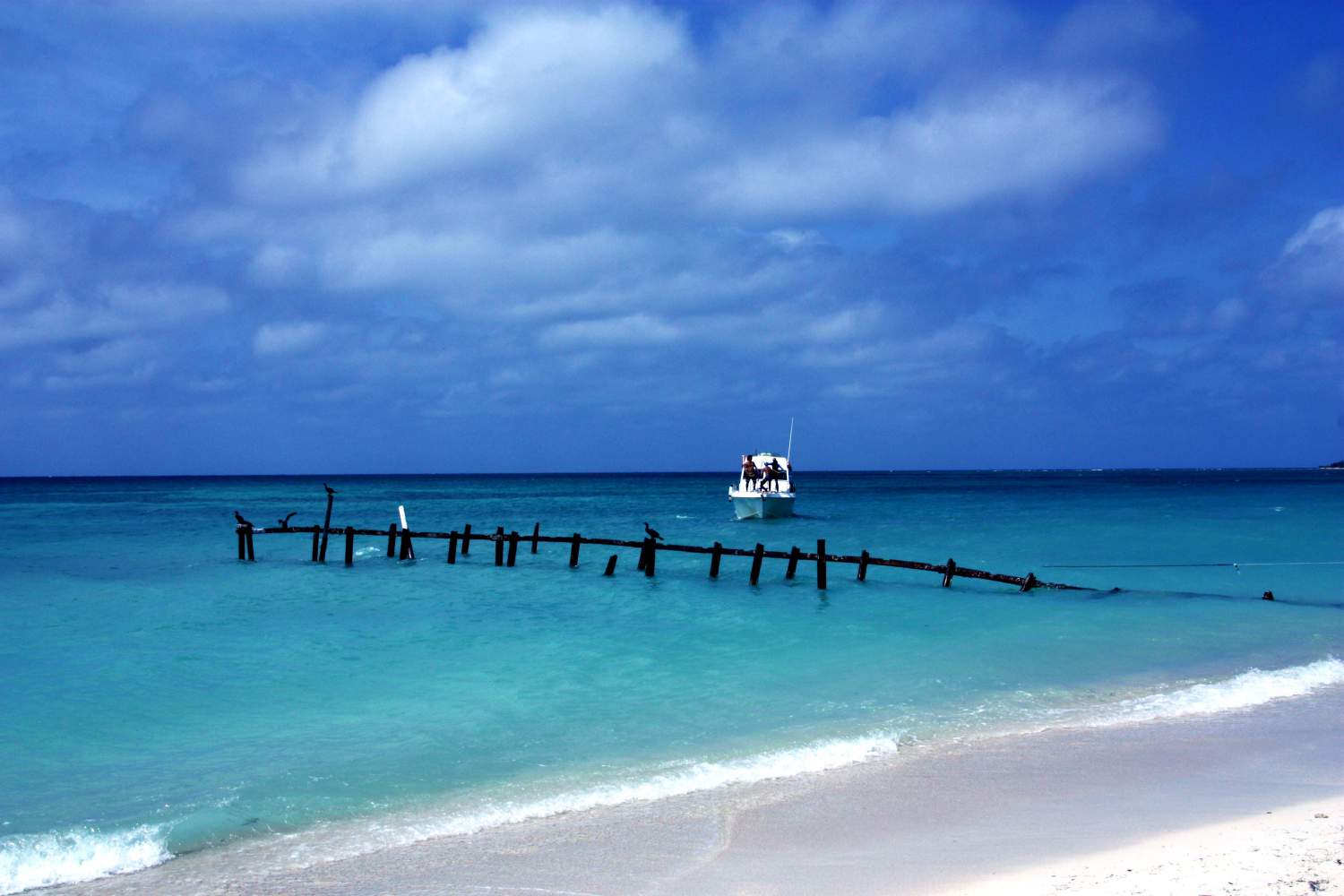 One of Cuba's most beautiful beaches is only about a 20-minute car ride away from Trinidad's city centre. The thin strip of land is home to the four kilometre long, white fine sand beach of Playa Ancón, an absolute paradise for any playa lover. Snorkelling and scuba diving in the emerald-coloured waters are popular activities here. There are 21 scuba diving spots, which include black coral, sponges, and many tropical fish species (source: Cuba Junky). Boat trips to nearby coves and swimming holes and many more water sports and activities are also on the menu at this most popular beach.
Plan your winter vacation and fly direct with Air Transat to Santa Clara, the closest airport to Trinidad.
Cover picture credit: Gregory Smith under Creative Commons CC2.0
The comments and contributions expressed are assumed only by the author. The recommendations, intentions or opinions expressed are not necessarily those of Transat AT Inc. or its affiliates. See
terms of use of the Air Transat website.