Article originally published in the November 2014-April 2015 edition of the Atmosphere magazine. Read the latest edition here.
Cheerful and hardworking, Kathryn Munro is the energetic Managing Director of Canadian Affair, a Transat sister company and a leading UK tour operator specializing in flights and vacations to Canada. Dividing her time between London, England and her family home in Glasgow, Scotland, Kathryn takes the red-eye flight to work every Monday morning to London, then makes the return trip on Thursdays, finishing the week at the Glasgow office of Canadian Affair.
She is charmingly candid about her professional success. "To be honest, part of it is just great luck! Also, I love what I do, which really makes a difference," she adds in her delightful Scots-Irish accent. "Travel is never dull, there are always surprises in every season." Regarding her work-life balance, "It's not conventional, but I meet many people each week doing the same journey as me, so it's not that unusual. As I've done this for so long, the family don't know life any differently. They'd probably not like me being home all week!"
Kathryn was born in Northern Ireland, but spent part of her childhood living in Scotland, a country she has come to adore. Everything, from the long hours of sunlight in the summertime to the curious and sociable Scottish temperament, the staggeringly beautiful mountains and the long, cool expanses of water – rain or shine, she loves it all. As for Glasgow, "The recent Commonwealth Games really portrayed the city's friendly and welcoming nature. I was very proud to take my family around the events and feel such humour and fun."
Weekends are family time, mostly spent at their holiday home in Argyll near the Sound of Jura, a spectacular setting for a family that loves the outdoors. In summer, the family gets out on the water, boating around the Inner Hebrides or visiting the magical Isles of Islay, Gigha and Jura. Winters are given over to skiing at Glencoe, Ben Nevis and the Cairngorm mountain range, which to Kathryn are as spectacular as the Rockies in their own way. The family will often make the two-hour drive to the mountains on Saturdays and Sundays.
One can't help but be impressed with Kathryn's indefatigable nature. "It sounds like you don't have a lot of down time," this journalist exclaims, a little exhausted by Kathryn's daily to-do list. "Oh yes, I do," she laughs. "That's when I go running."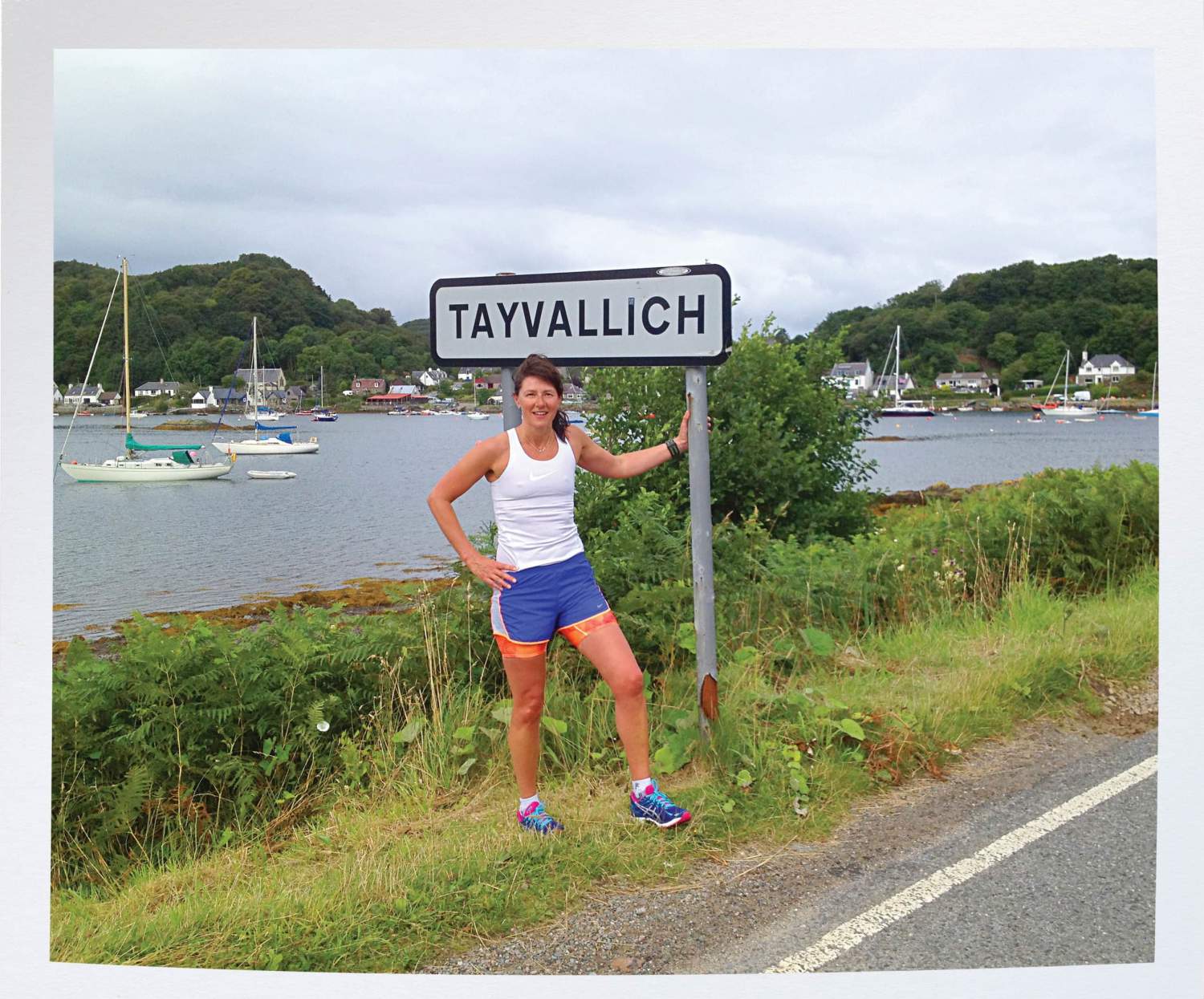 Glasgow Highlights

Kathryn was kind enough to share her favourite restaurant, for those wondering where to eat in Glasgow. "It's the City Merchant, but I've also had some good times at the Crab Shakk and The Ubiquitous Chip." Besides her favourite Glasgow restaurants, she also recommends visiting the People's Palace, the Burrell Collection and the Kelvingrove Art Gallery for an overview of the city's history and culture.
The Scotland Circuit
Kathryn encourages those considering a trip to Scotland to do a loop around the country. Starting in Glasgow-1, head up up the west coast, passing Loch Lomond-2 while enjoying great scenery all the way to Glencoe-3. Continue on to Fort William-4, up to the Isle of Skye-5, then cross over the north of Scotland, passing by Applecross-6 over to Ullapool-7, through the Black Isle to Inverness-8 and then stopping off at Loch Ness-9 before heading down the east coast via Aberdeen-10, Perth-11, Dundee-12 and Stirling-13. In the capital city Edinburgh-14, no trip is complete without a walk up the Royal Mile to Edinburgh Castle.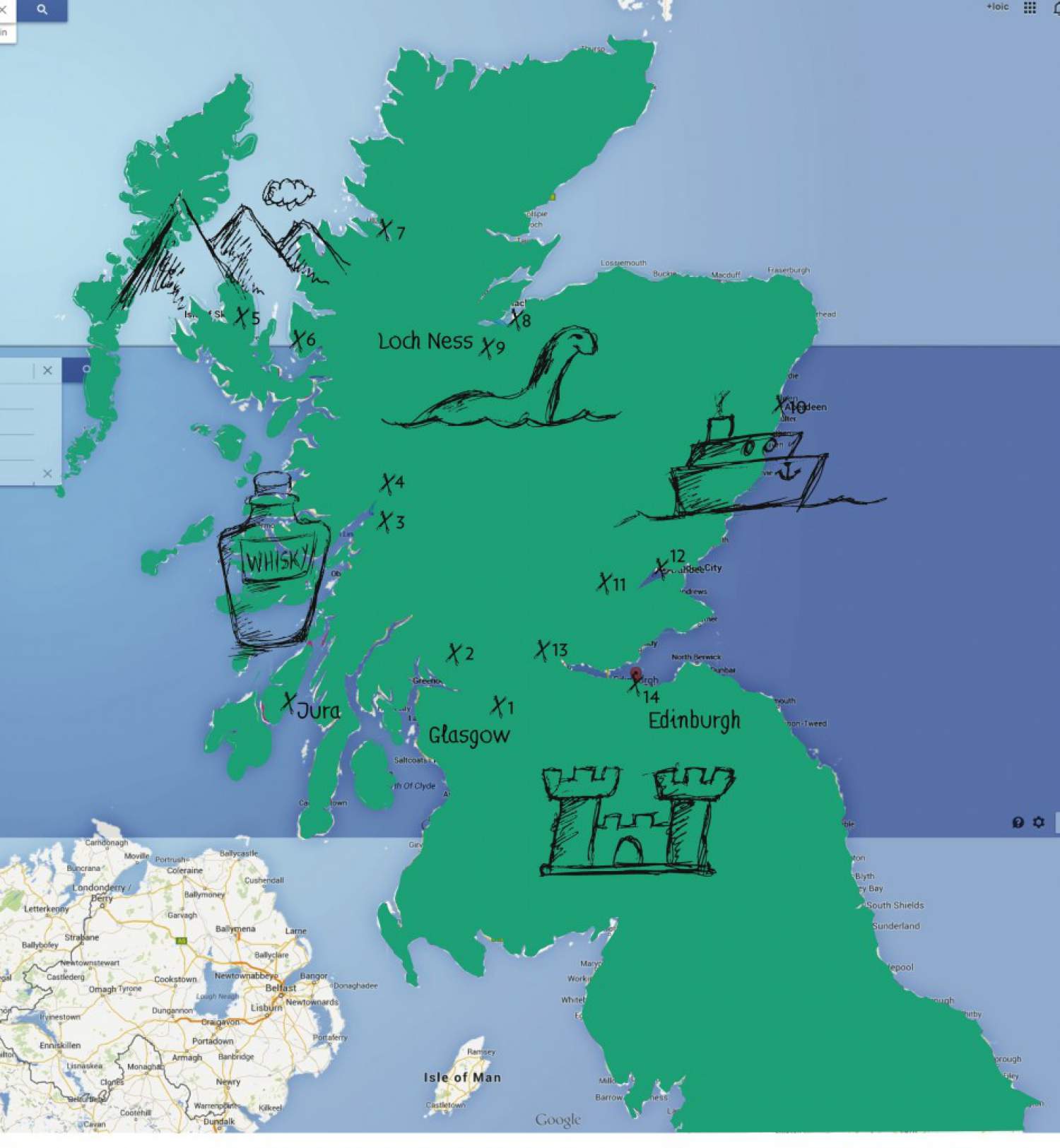 On your next trip to Scotland, take advantage of direct flights to Glasgow from Vancouver, Calgary and Toronto with Air Transat.
The comments and contributions expressed are assumed only by the author. The recommendations, intentions or opinions expressed are not necessarily those of Transat AT Inc. or its affiliates. See terms of use of the Air Transat website.