If this is the year to make that big family reunion finally happen, why not sail out to sea together? With your accommodations, meals and entertainment taken care of, you can put the focus on the fun of being together.
From onboard entertainment to shore excursions geared to guests of all ages and interests, today's cruise industry is taking multi-generational sailing very seriously, and the response is staggering. While most families choose ocean-going ships because the range of onboard entertainment and dining options is significantly larger, family-oriented travel is also moving into the more sedate river cruise world. Last summer, Adventures by Disney launched kid-friendly itineraries on Europe's Danube River, partnering with the AmaViola, a river cruise ship newly fitted to meet the needs of families traveling together.
As every parent knows, when the kids are happy, the whole family is happy.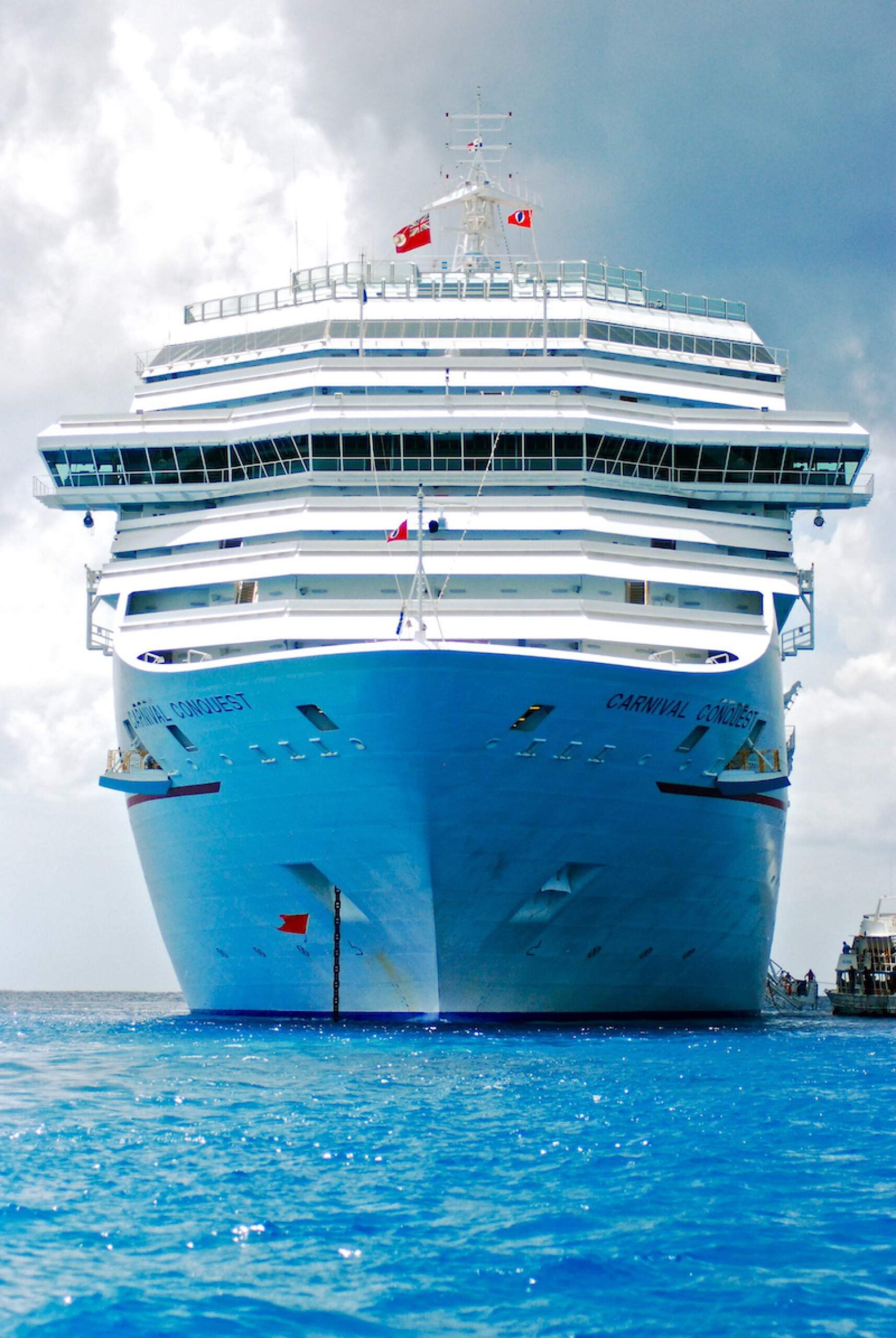 What's A Family To Do?
While nearly all cruise lines are prepared to welcome families, some are more eager, and better equipped to make the multi-gen magic happen.
Royal Caribbean, for example, offers a range of onboard activities on various ships that includes everything from water parks to surf simulators, climbing walls, and karaoke clubs to meet-and-greet dinners, photo ops and surprise appearances from characters from Shrek, Kung Fu Panda, Madagascar and other DreamWorks Animation films. Not up Grampa's alley? No worries.  He'll love the Let Me Entertain You Aqua Show or the Ice Show or the jazz singer in the lounge etc. There's always something to do – on and off the ship. There are even onboard babysitters ready to step in so the older part of the team can check out the late-night entertainment in the theatres and lounges.
Celebrity also offers babysitting in addition to Kids' Camp at Sea, a daily lineup of fun activities, as well as lunch, dinner and slumber parties for kids who'd rather hang out with their new friends.  All of this leaves parents and grandparents free to enjoy shore excursions that might potentially be cause for grumpy kids and frustrated adults.  Tour all the castles, museums, wineries and art galleries you like, the kids will be happy, well-cared for and oh-so-glad you didn't make them come along!
Camp Carnival, onboard Carnival ships, keeps younger cruisers entertained while Night Owls provides the supervision that sets parents' minds at ease while they enjoy a leisurely dinner or an evening show.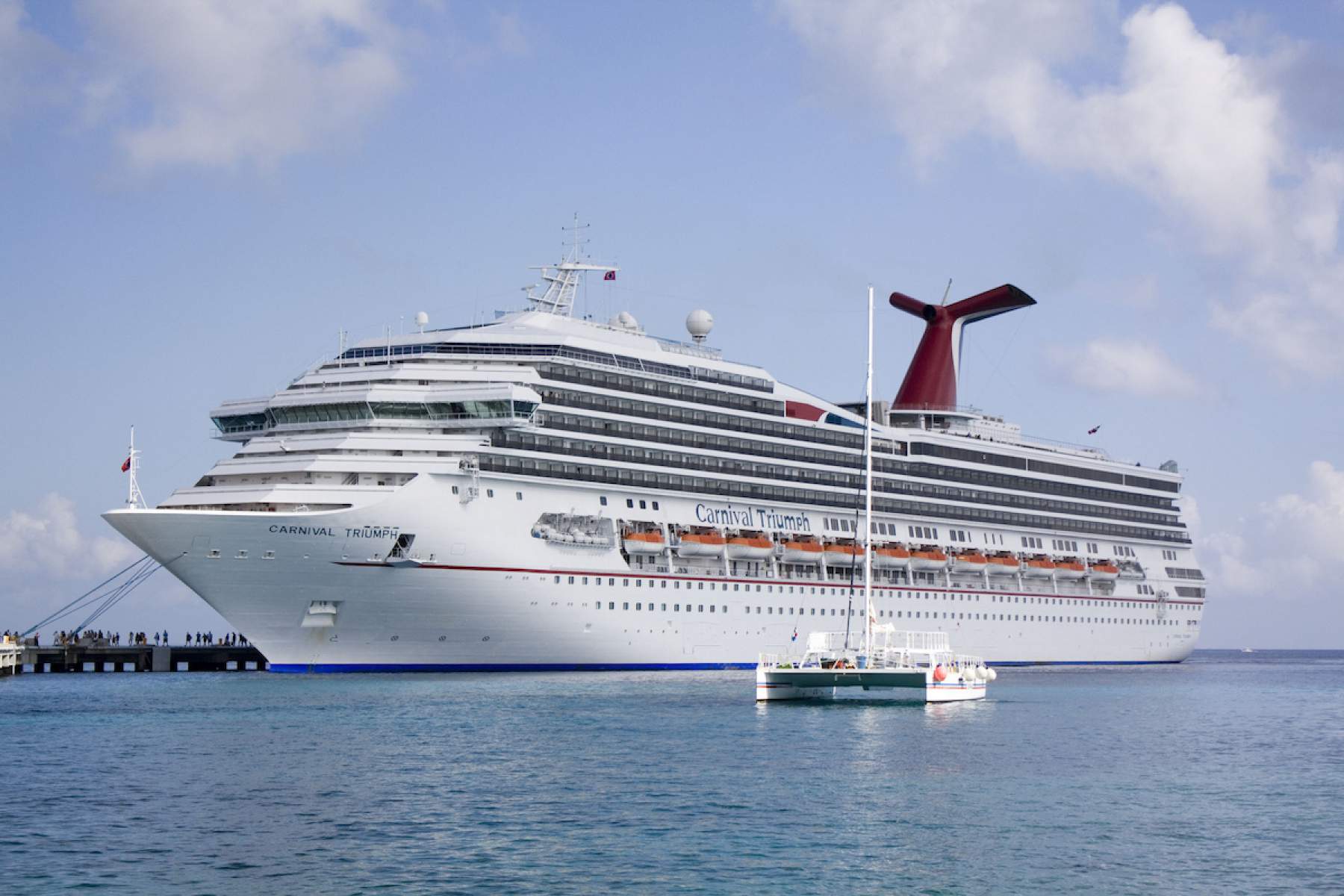 Let There Be Space in Your Togetherness
Poet Kahlil Gibran knew what he was talking about when he stressed the importance of "space in your togetherness."  Traveling as a large group is great but sharing crowded rooms is much less so. The secret to multi-generational cruising is making sure everyone connects but still has his/her quiet retreat.  Many cruise lines are now offering accommodation especially designed for big family travel, making this kind of floating family togetherness far easier to manage.
Norwegian Cruise Line, for example, offers a three-bedroom, butler-serviced Garden Villa with three full and one half bathrooms, spacious living and dining rooms and an outdoor garden area with hot tub and second dining area. Bringing single Aunt Sadie along for the trip? Norwegian also offers a great one-person stateroom, perfect for those who love togetherness, but need a bit of solitude. While the Garden Villa sleeps seven, there are also Family Suites that can accommodate six comfortably. Bringing the entire clan? If you plan ahead, you can book the whole lot!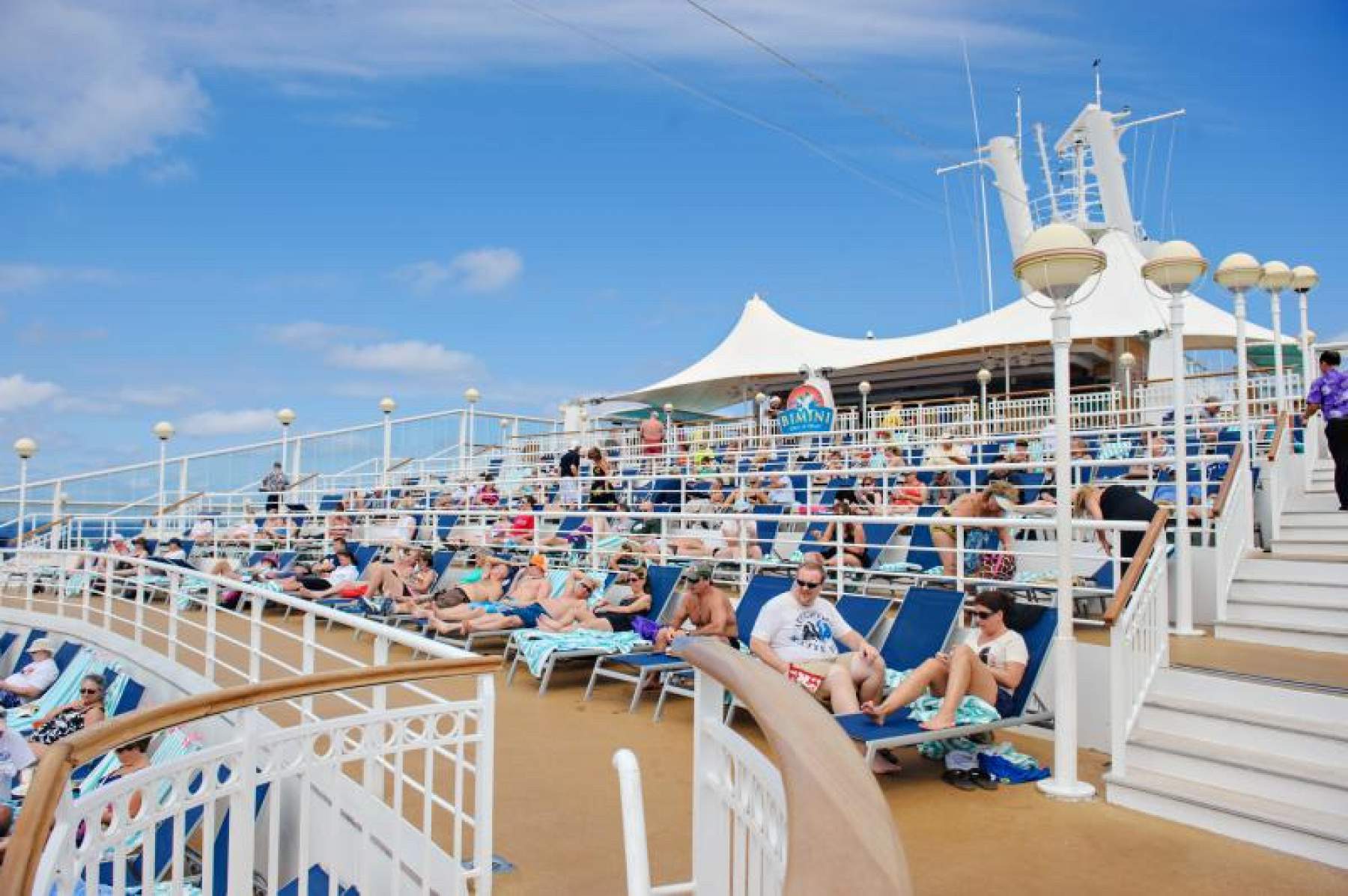 Disney Cruises' megaships Fantasy and Dream are always great family-friendly choices, offering a collection of adjacent staterooms, each featuring the line's signature bath-and-a-half facilities. Their best feature – veranda dividers that can be made to disappear, creating spacious shared balconies.
Not to be outdone, Celebrity Cruises offers the 'backyard at sea' feature, 242-sq.ft. verandas in their Family Ocean View staterooms. You'll have ample sleeping space, two lower beds that convert to a queen, a sitting area with two sofa beds that convert to doubles, and sliding doors and partitions to offer everyone a bit of privacy.
Royal Caribbean is also ready to welcome family groups with two-deck-high Sky Loft Suites that are not only larger than standard lofts with separate dining rooms and private balconies but can also be joined together.
Family Feasting
What makes cruise travel particularly convenient for families is the huge range of dining options – from the hip and happening vibe of hamburger joints to Celebrity's ultra-glam and innovative Q-sine® restaurant dining, an experiential culinary expedition for the most discerning gourmet.  Don't worry about the kids and teens squirming in their seats. Casual lido dining areas on most ships offers a quiet indoor/outdoor escape for any members of the family who've had their fill of togetherness!
The pickiest palates will be more than satisfied by the cuisine they find afloat. To foster relaxed mealtimes, many lines have done away with rigid seating times and instead offer a three or four-hour window with open seating. The My Family Time Dining option on Royal Caribbean's ships is particularly brilliant for multi-gen meal enjoyment. While the older crowd sips on a pre-dinner cocktail, younger kids can finish a 45-minute dinner and be rounded up by fun youth program counselors and taken to the Kids Club, leaving the blissful quiet of an adult meal in their wake.  On Norwegian's newest ships, teen-friendly dining choices are everywhere, ranging from Teppanyaki and sushi to French. There is also pizza, any day, any time. This terrific flexibility means kids can eat with  or without  their families as their mood dictates!
All In The Same Boat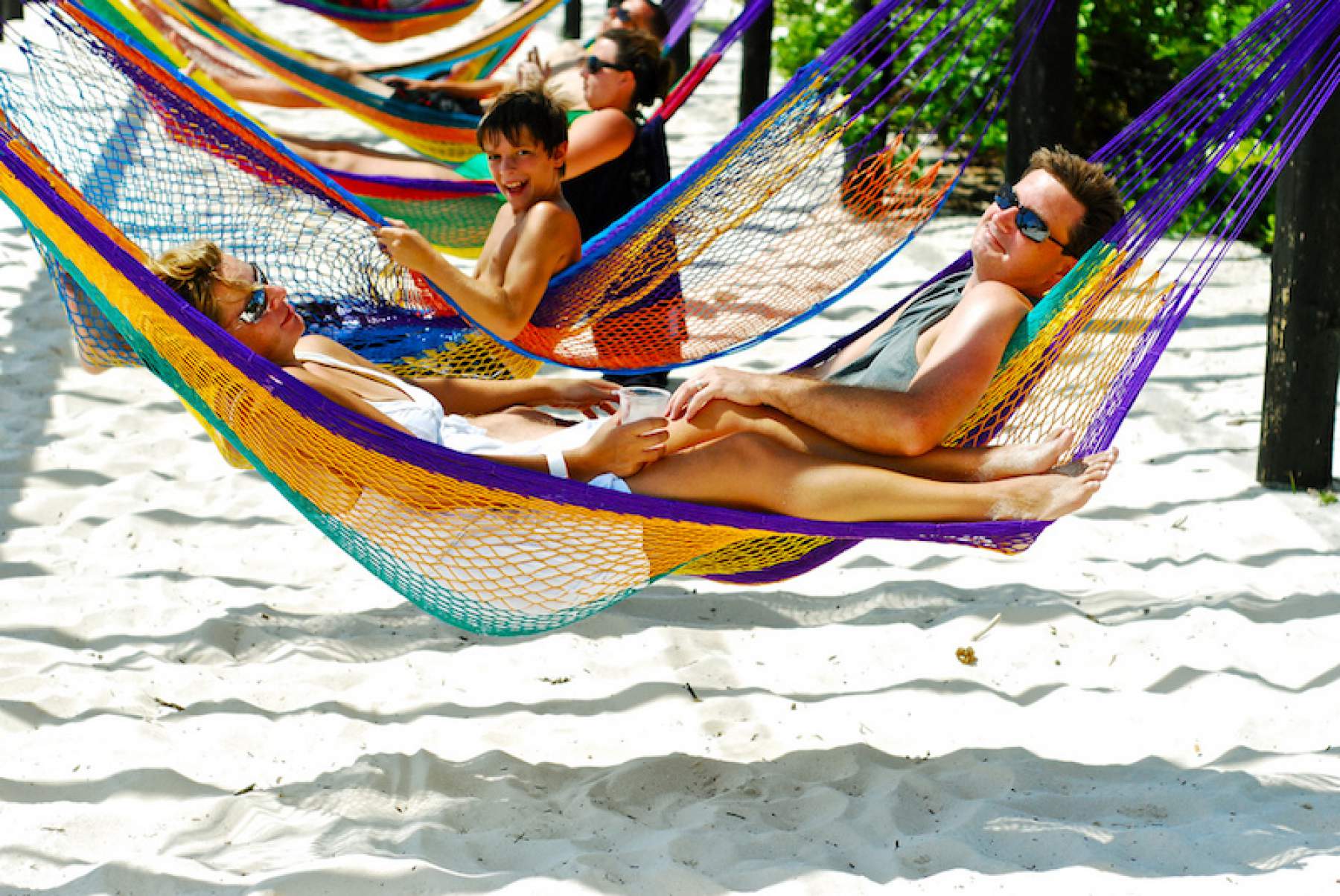 Apart from the ease of dining, childcare, entertainment and accommodations, what really makes cruising a great choice for family reunions are the opportunities for relaxed connections.  Granny and Aunt Sadie can join a bridge group and rekindle their sibling rivalry, while cousins who ordinarily see one another's faces only on the annual Christmas card can spend a wild afternoon at the water park, on the bumper cars or on a shore excursion. Shared adventures bring us together and remind us of who we are as families.  Though not an inexpensive option, a family reunion cruise might just be the best possible investment in strengthening lifelong relationships.
As author Gail Lumet Buckley said, "Family faces are magic mirrors. Looking at people who belong to us, we see the past, present, and future."
The comments and contributions expressed are assumed only by the author. The recommendations, intentions or opinions expressed are not necessarily those of Transat AT Inc. or its affiliates. See terms of use of the Air Transat website.