Like most big urban areas, brunch is a big deal in Toronto. Groups of friends and families get together to end the week together in style.  However, there are many challenges when it comes to dining with a group, and people often choose where to go depending on what they like to eat. Brunch can be tricky because it depends if you want a big meaty breakfast or something drizzled in golden maple syrup. If a restaurant masters the art of both a stellar sweet and savoury brunch, the crowds will follow.
Check Out These Great Fares to Toronto
Pancakes are a brunch staple, and so you can bet that there is much debate over who makes the best ones in Toronto. Here are five Toronto brunch restaurants you cannot miss.
Mildred's Temple Kitchen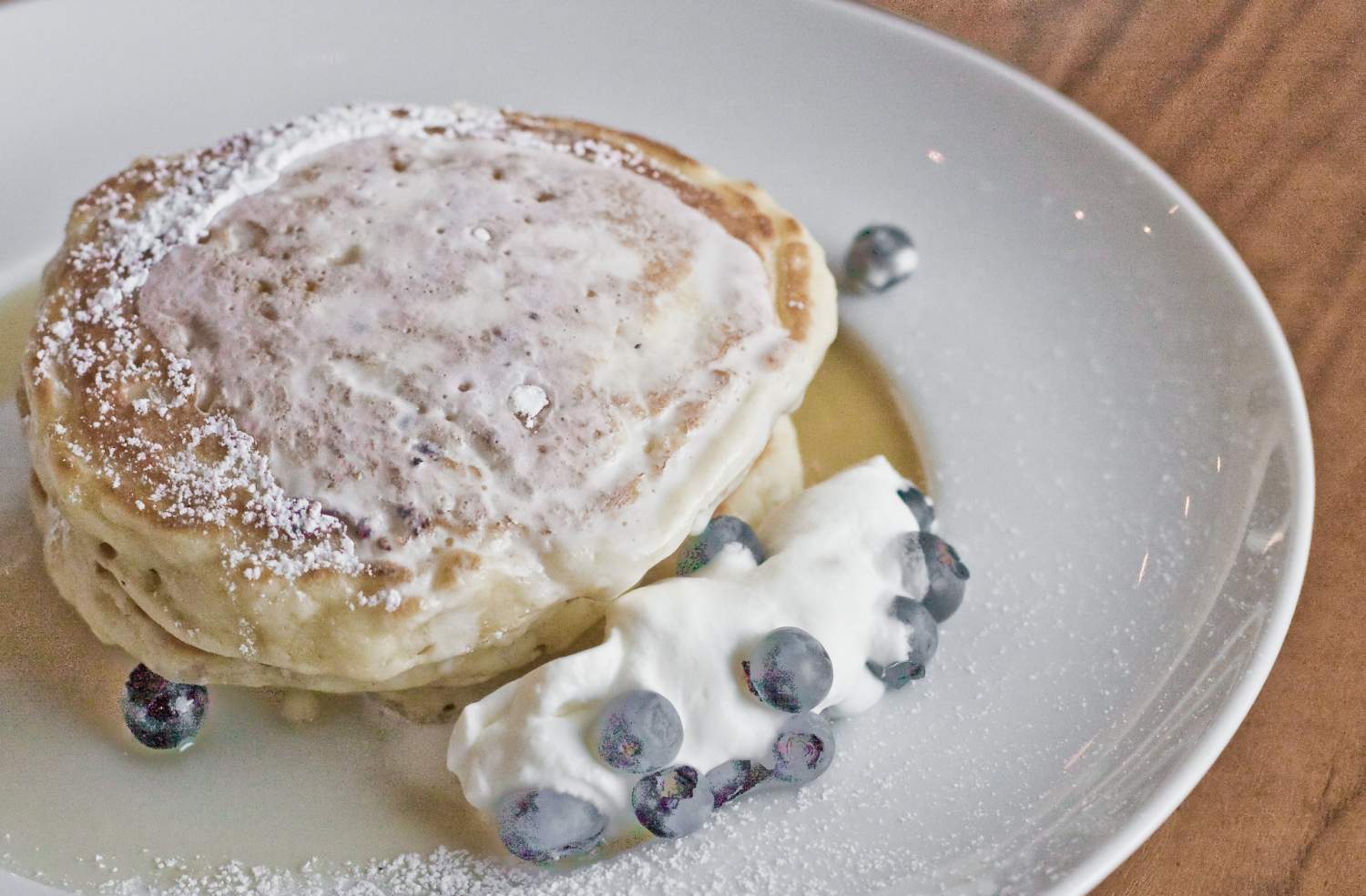 No brunch list is complete without mentioning Mildred's Temple Kitchen, a tried-and-true joint. Chef Donna Hays' restaurant in Liberty Village never disappoints. In fact, its blueberry pancakes ($17) are legendary and offered 7 days a week.
A bright airy space that's family-friendly, Mildred's has been running for over 30 years with a mix of modern interpretations and brunch classics.
CHECK OUT: 6 Toronto Art Galleries Locals Love
You can eat here all day, but they are one of the most popular brunch spots in Toronto. If sweet blueberry pancakes with Lanark County maple syrup aren't enticing, don't fret, as there are plenty of savoury options.
Toronto is known as Hog Town and so the porchetta pancakes ($24) are a natural fit. These savoury buttermilk pancakes are topped with pork belly, maple syrup, mustard and crispy sage.
Mildred's Temple Kitchen
85 Hanna Avenue Suite 104
School
Brunch is only open on weekends and you must get here early or wait in the long line of eager brunch-goers. The food here is an over-the-top take on brunch classics and comfort food. Expect big portions and lots of decadent options like breakfast poutine.
School is known to have two of the tastiest pancakes in Toronto. The first is the Black n' Blue Flapjacks ($17.50) with both blackberry and blueberry sauce topped with whipped cream. The flapjacks are so fluffy and satisfying, and ordering a side of sugar-cured Ontario bacon ($5.75) to dip in the berry sauce makes it all the better.
Another sweet option is the Apple Crumble pancakes ($18) which tops pancakes with caramel and pecans, brown sugar butter, cinnamon sugar dust, and pure maple syrup.
School
70 Fraser Avenue (Liberty Village)
Almond Butterfly Cafe
A new option in Toronto, it fills a much-needed desire for brunch that can accommodate everyone in a group. This is the second location for the spot known for its fantastic baked goods and healthy and fast take out.
The menu is clearly marked with dietary needs (GF, DF, V). Almond butterfly offers a gluten-free, dairy-free pancake stack with blueberry compote and coconut whipped cream ($15).
READ MORE: Best Vegan Restaurants in Toronto
They also believe brunch isn't just for weekends, so here they serve it 7 days a week until 4 p.m. They have a full drinks list and bottomless drip coffee for only $2.50, so it's easy to make an afternoon of it.
Almond Butterfly Cafe
792 Dundas Street West
Old School
Dundas West has become THE neighbourhood to go for brunch in Toronto. Not far from Trinity Bellwoods Park, there are a number of fantastic brunch spots, so if the line is too long at one spot, you're close to another great place.
ALSO READ: Best Parks in Toronto
Old School is an American-style diner, with comfort food, barbecue, and all-day breakfast.
It also lays claim to having the best pancake stack in Toronto with its Blueberry Hill ($19). It satisfies both savoury and sweet tooth with buttermilk pancakes, blueberry compote, brown sugar, butter, and bacon.
It's great for a group as it also offers healthy options, brunch sandwiches and classics Early risers benefit here, as Old School offers reservations on Saturdays and Sundays until 10 a.m.
Old School
800 Dundas Street West
Isabella's Boutique Restaurant and Bakery
One of the wonderful things about the food scene in Toronto is the diversity of food and the desire to try international flavours.
Isabella's Boutique Restaurant and Bakery was so popular in the east end of Toronto that it needed to move to a bigger location to satisfy the crowds. It offers classic Japanese options and is the home of the first mochi pancakes.
These thick pancakes are firm but soft and have a number of toppings from ube purple yam ($14.25) to matcha green tea ($17.75). Vegan and gluten-free options are available.
Isabella's Boutique Restaurant and Bakery
2066 Queen St East
Check out these great fares to Toronto to taste the best pancakes in Toronto!
Cover photo credit: Bacon is Magic
The comments and contributions expressed are assumed only by the author. The recommendations, intentions or opinions expressed are not necessarily those of Transat AT Inc. or its affiliates. See terms of use of the Air Transat website.