"Travelling, it leaves you speechless, then turns you into a storyteller." – Ibn Battuta
There are many types of vacations, all special and amazing in their own way. However, if you want to push your adrenaline limits, we recommend an adventure vacation in Costa Rica.
A vacation in Costa Rica can be so many things. You can sit on a beach, you can eco-trek or you can push your limits, get out of your comfort zone and experience the adrenaline rush this amazing country has to offer.
Here is a week-long heart-pumping itinerary sure to leave any traveller with amazing stories to tell.
White Water Rafting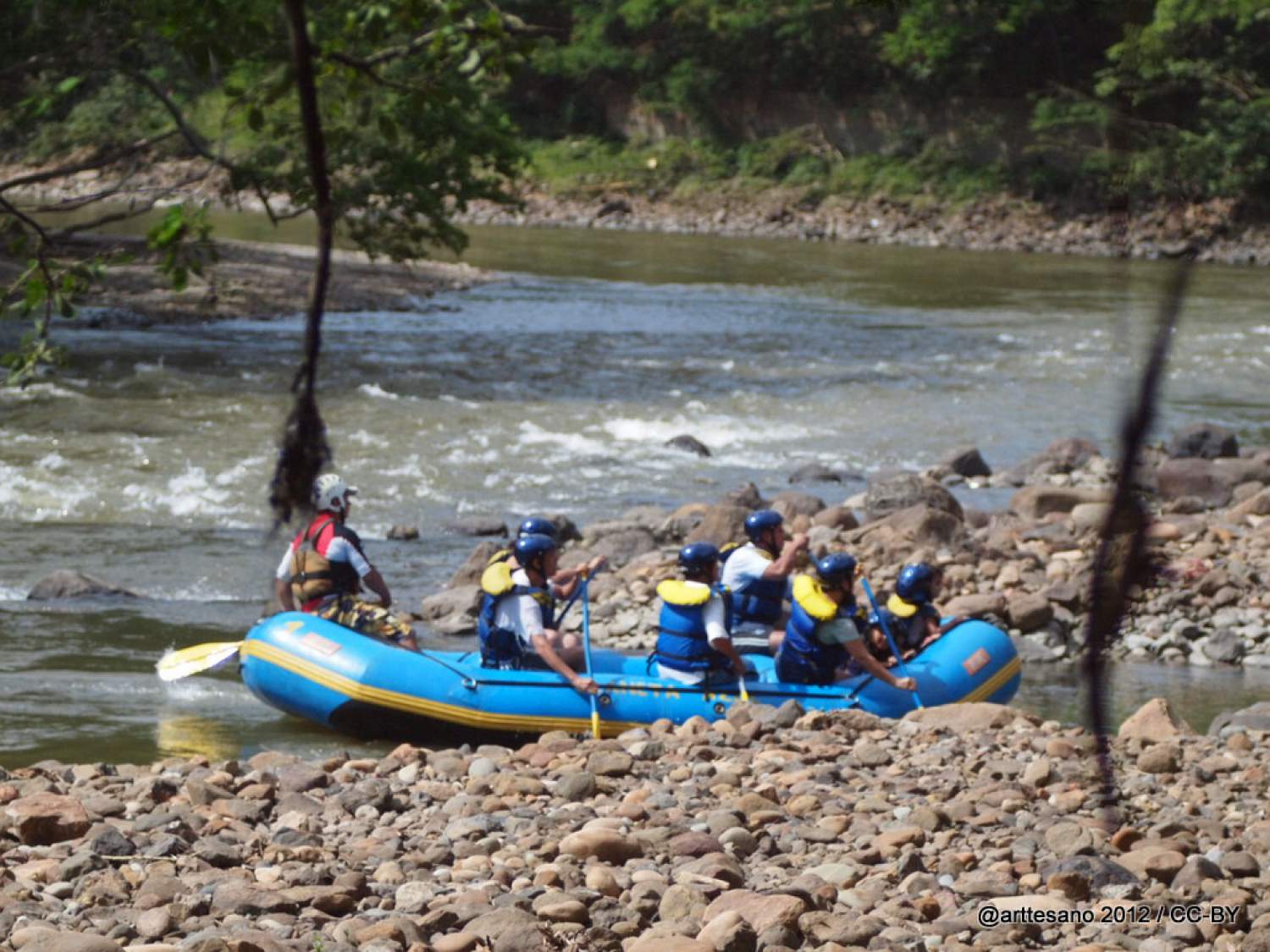 With miles of river in Costa Rica, you can choose your adventure level for a white water rafting experience. Wave Expeditions offers all kinds of experiences, from La Fortuna, an amazing category 3/4 experience for those ready to paddle hard and push their boundaries, to Balsa River, a category 2/3 for those just looking to get their feet wet. These tours are extremely well-run, and give you an amazing experience for a good value. Most tours are offered with a delicious snack halfway through and a meal of local food served up at the end of your tour.
Waterfall Rappelling
With a vacation in Costa Rica, you have Mother Nature's most amazing adventure at your fingertips: a tropical rain forest. Within these spectacular forests hide stunning waterfalls just waiting to be explored. Pure Trek Canyoning will take you on a day you will remember for years to come.
After gearing up, you will head deep into the rain forest on an amazing hike that in itself is worth the price of admission. Then, you will rappel through a labyrinth of several large and small waterfalls, each more beautiful than the last. You'll feel the thrill and the spray of the crystal clear water as you glide down the side of the rocks. This will be quite the story for the scrapbook. This tour is suitable for the young and the young at heart, and makes a great family outing.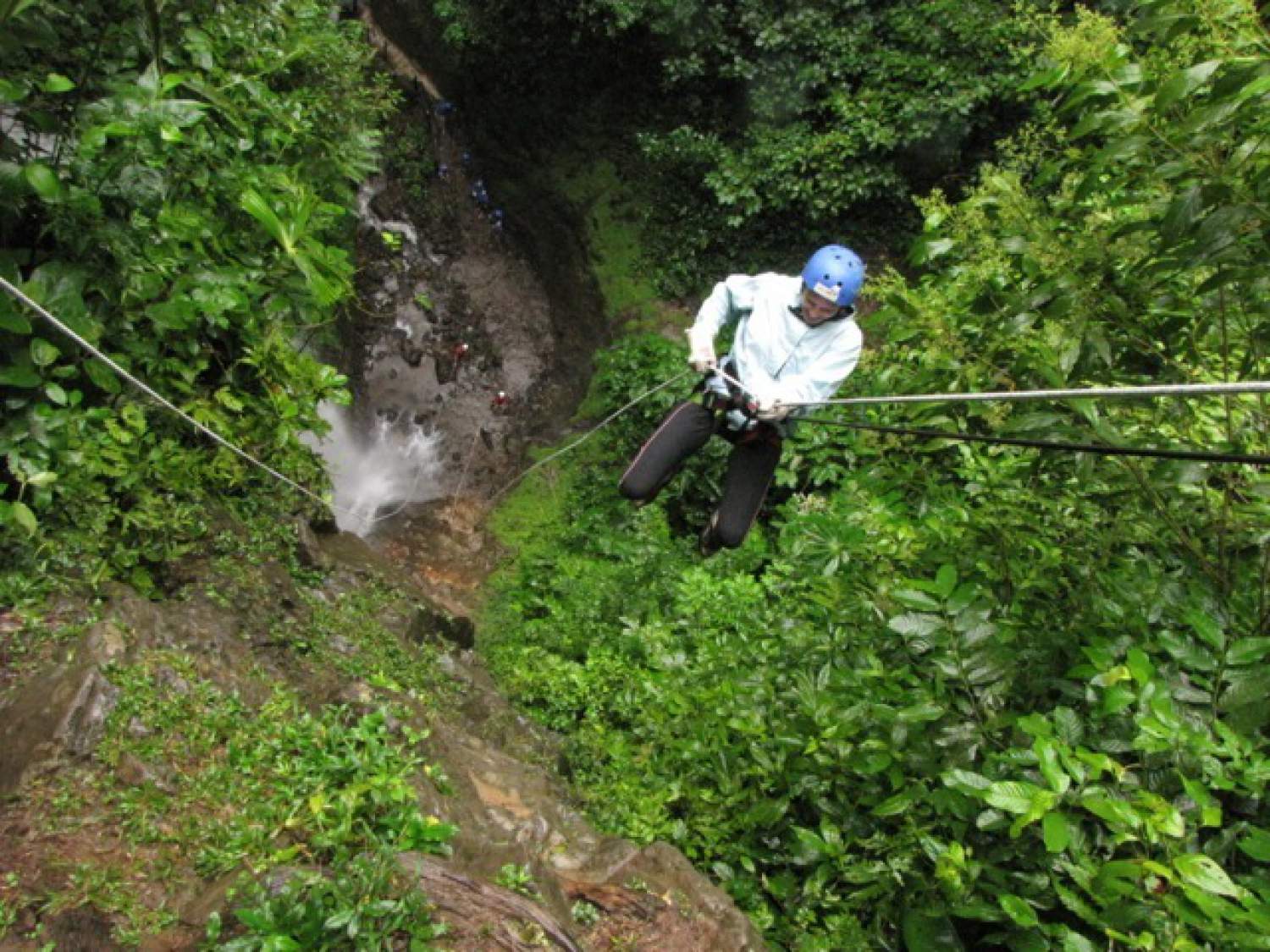 Photo credits: Dee Brun
Canopy Zip Lining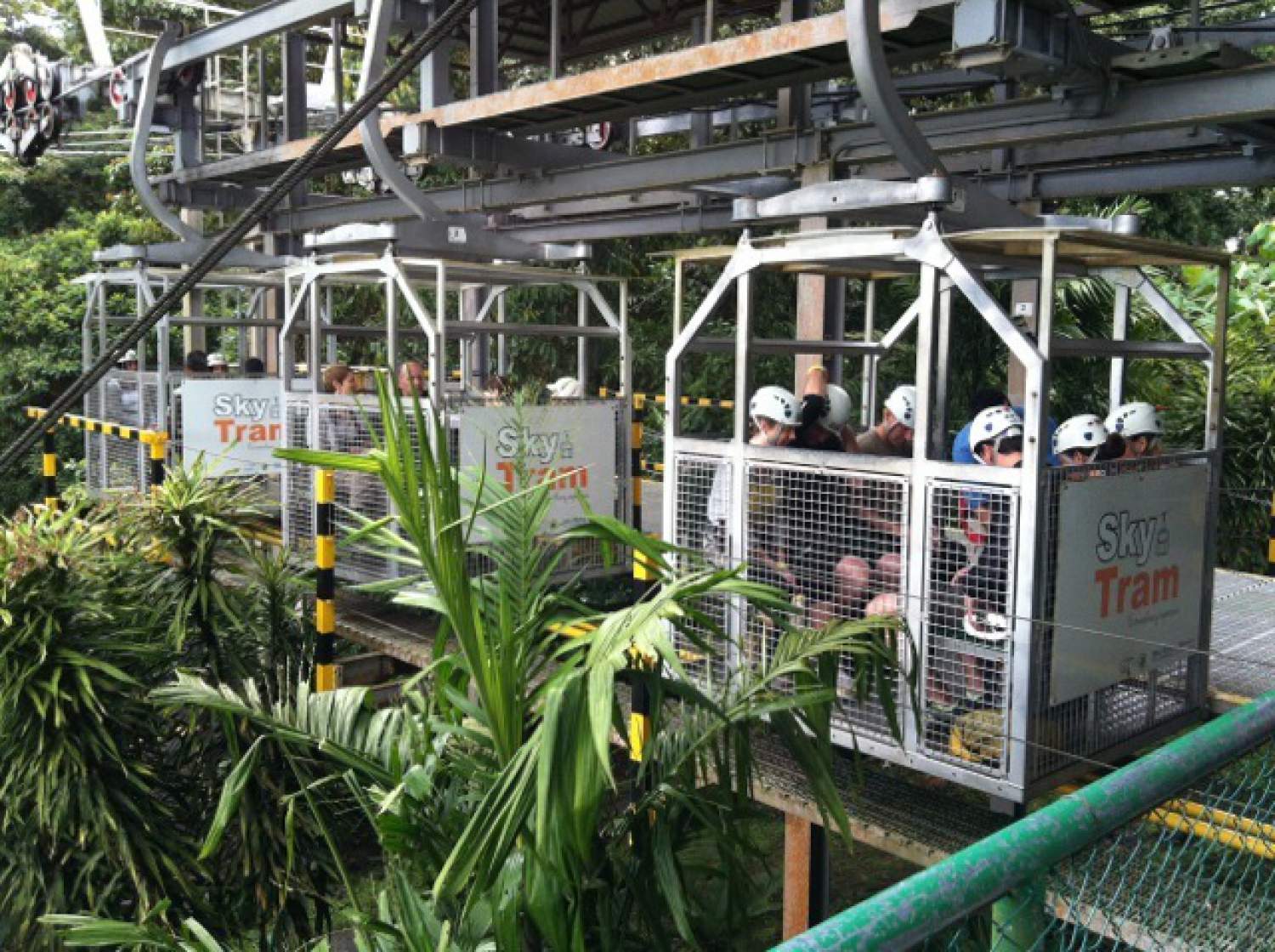 As you ascend the volcano through the rain forest, you'll half expect at any moment to see a large dinosaur strolling by. The majestic trees are so large they have other trees growing off of them. The trip up alone is worth the price of admission; however, the trip down is a thrill ride like no other.
Sky Trek Adventures offers seven incredible zip lines, with their highest cable at 656 feet and longest at 2493 feet, all weaving in and out beside the amazing Arenal volcano.
The zip lining tour is 2.5 hours of pure exhilaration and beauty. Children 4 feet tall or more can participate. You can zip down the lines yourself or get a "taxi" down with a guide if you are nervous or just want to get the perfect shot.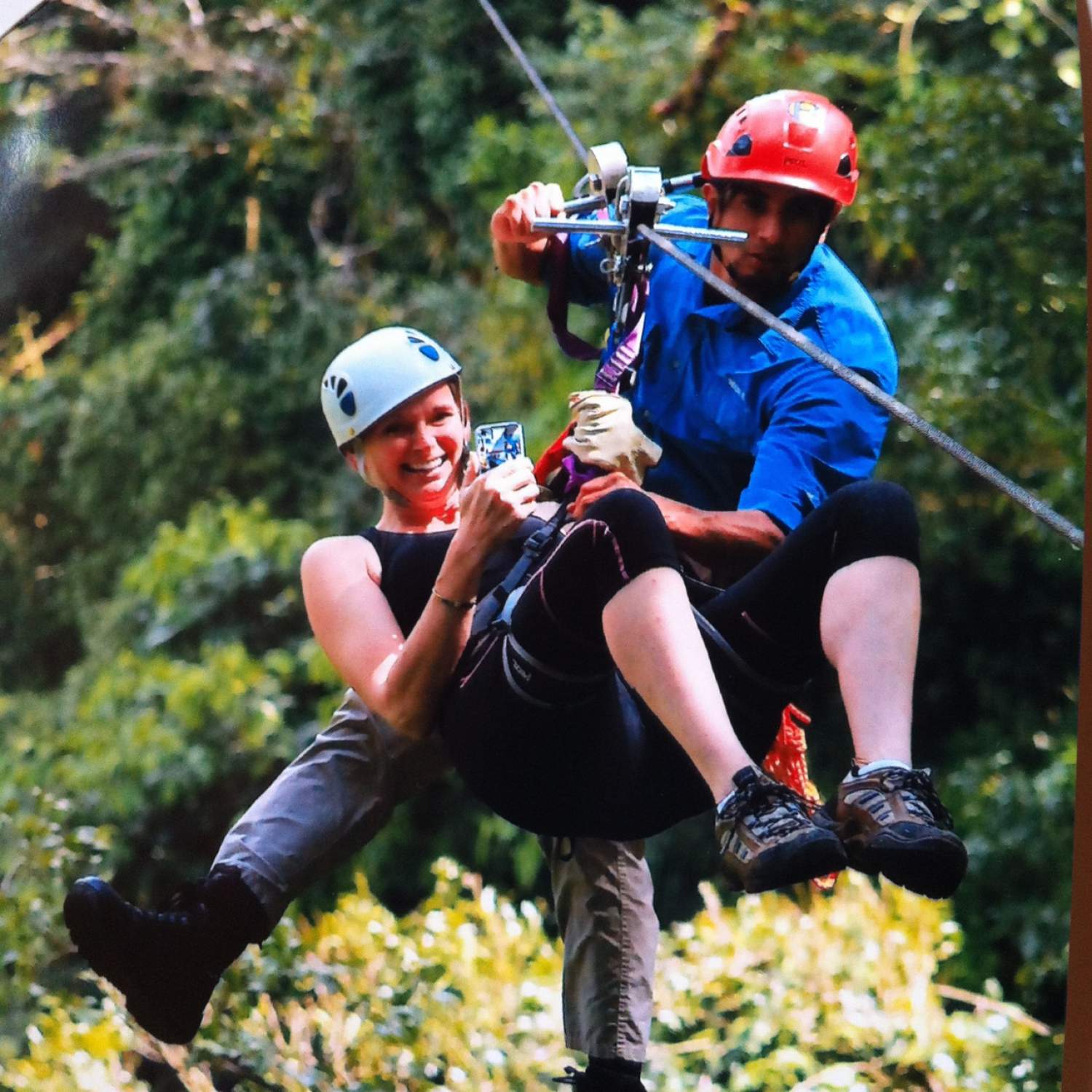 But the ultimate adventure vacation in Costa Rica would not be complete without one last extreme outing.
Bungee Jumping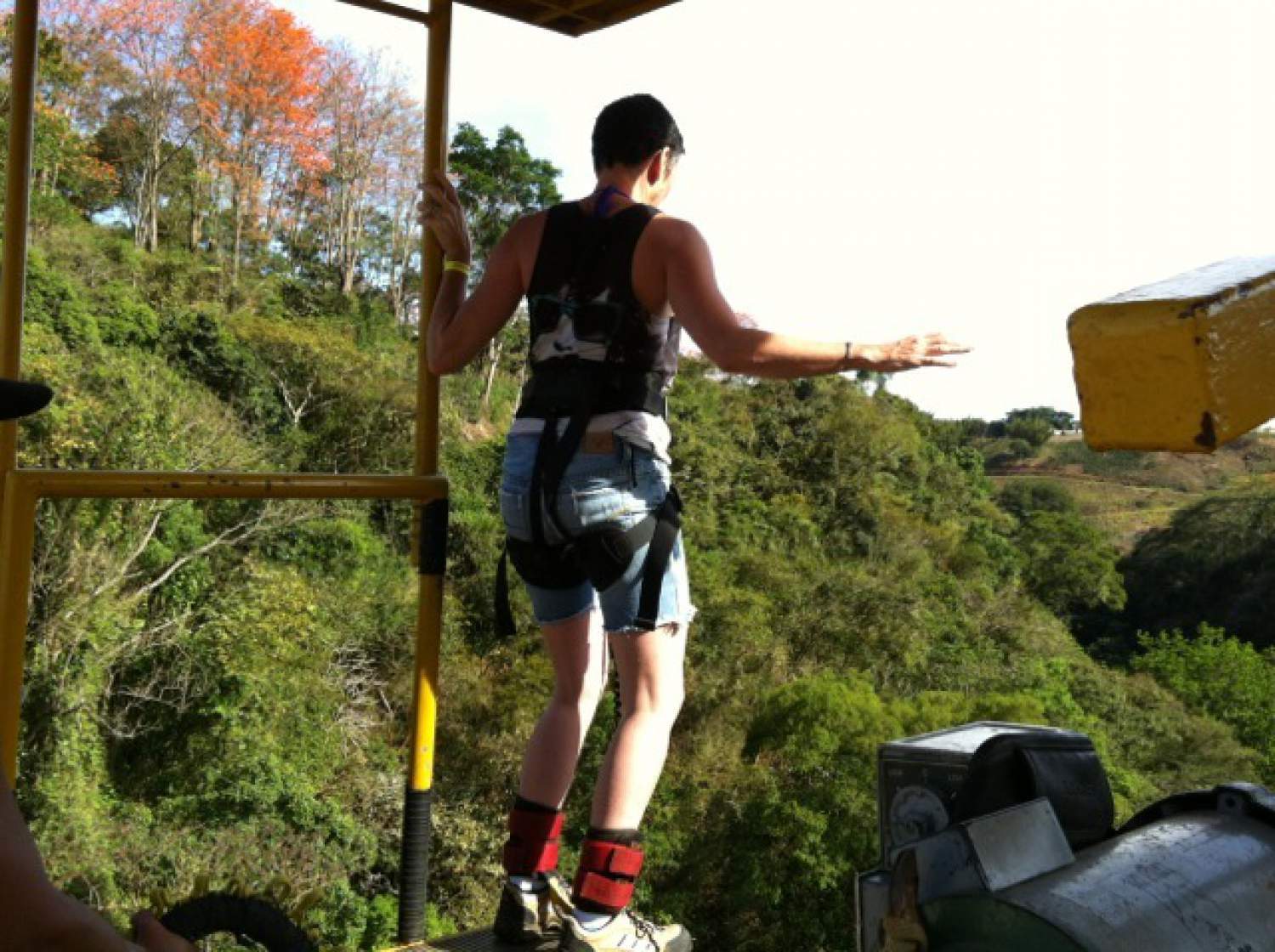 This excursion is most certainly not for the faint of heart. Monteverde Tours located in Monteverde Costa Rica boasts the highest bungee jump in Central America. A tram platform takes you 143 meters above the rain forest floor; this alone is a heart-pumping experience. Don't forget you still have to JUMP! You can combine your jump with an extreme canopy tour and make it a day of living life on top of the world, literally.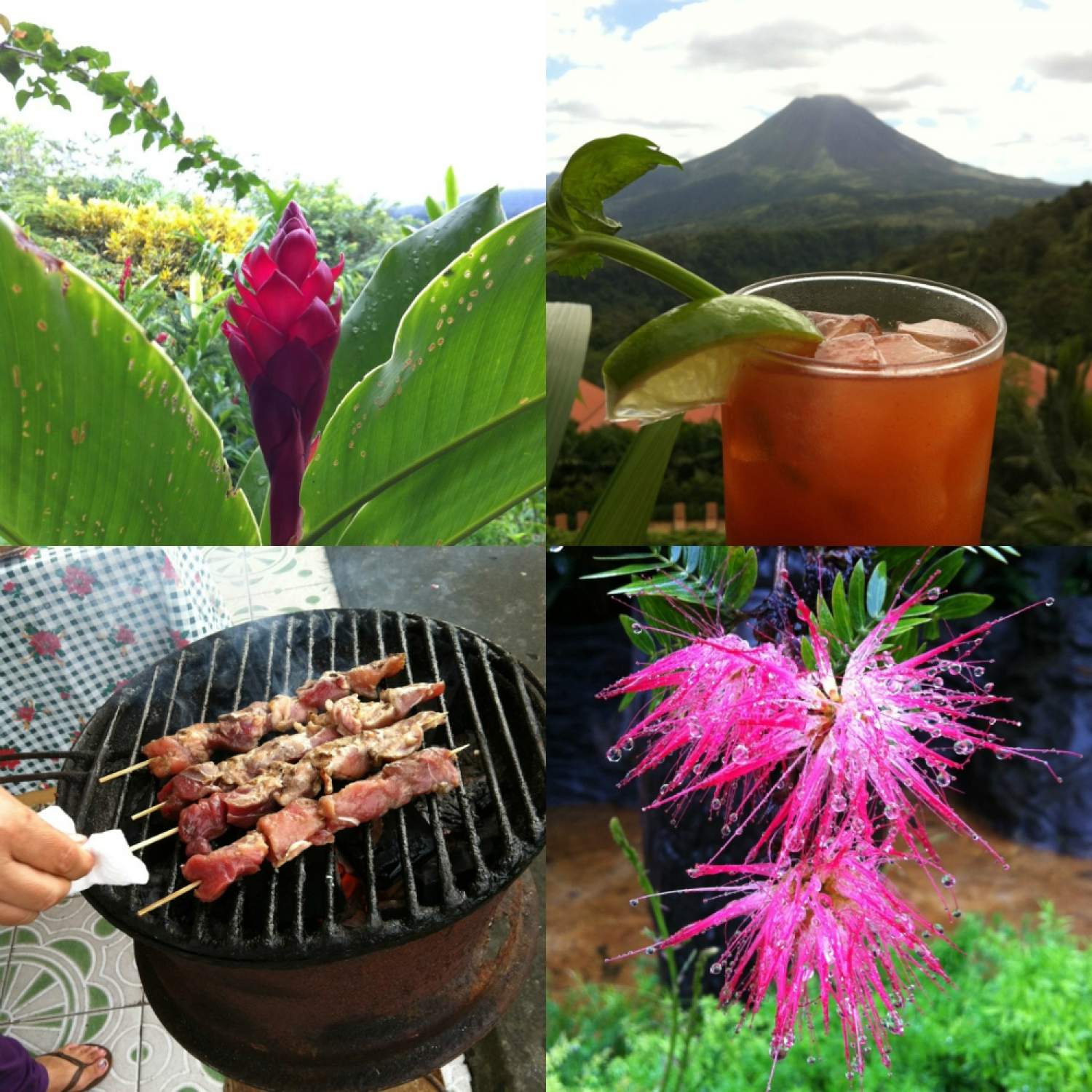 Now that you have defied gravity, soared like an eagle and, well, plunged like a rock, it's time for the final part of your adventure in Costa Rica, soaking up the food and beauty of the country. Happy travels.

Check out the wide variety of Costa Rica tours and excursions available from Transat!
Featured Image Credit: Dee Brun
The comments and contributions expressed are assumed only by the author. The recommendations, intentions or opinions expressed are not necessarily those of Transat AT Inc. or its affiliates. See terms of use of the Air Transat website.
[cf]skyword_tracking_tag[/cf]