When on land, especially in Europe, it's fairly easy to travel from country to country by hopping on a train. One can visit many countries in one go. The mountains of Switzerland and the shores of Italy are only a train ride away, so are London and Paris or Vienna and Budapest, for instance.
That flexibility to visit several countries in one trip is also available when visiting the Caribbean. Although we don't think about it often, it's actually easy enough to do some island hopping among some of the Caribbean's clusters of islands. Flying from one island-nation to another on local airlines can get expensive but ferry rides are affordable when available so why not take advantage of them?
St. Maarten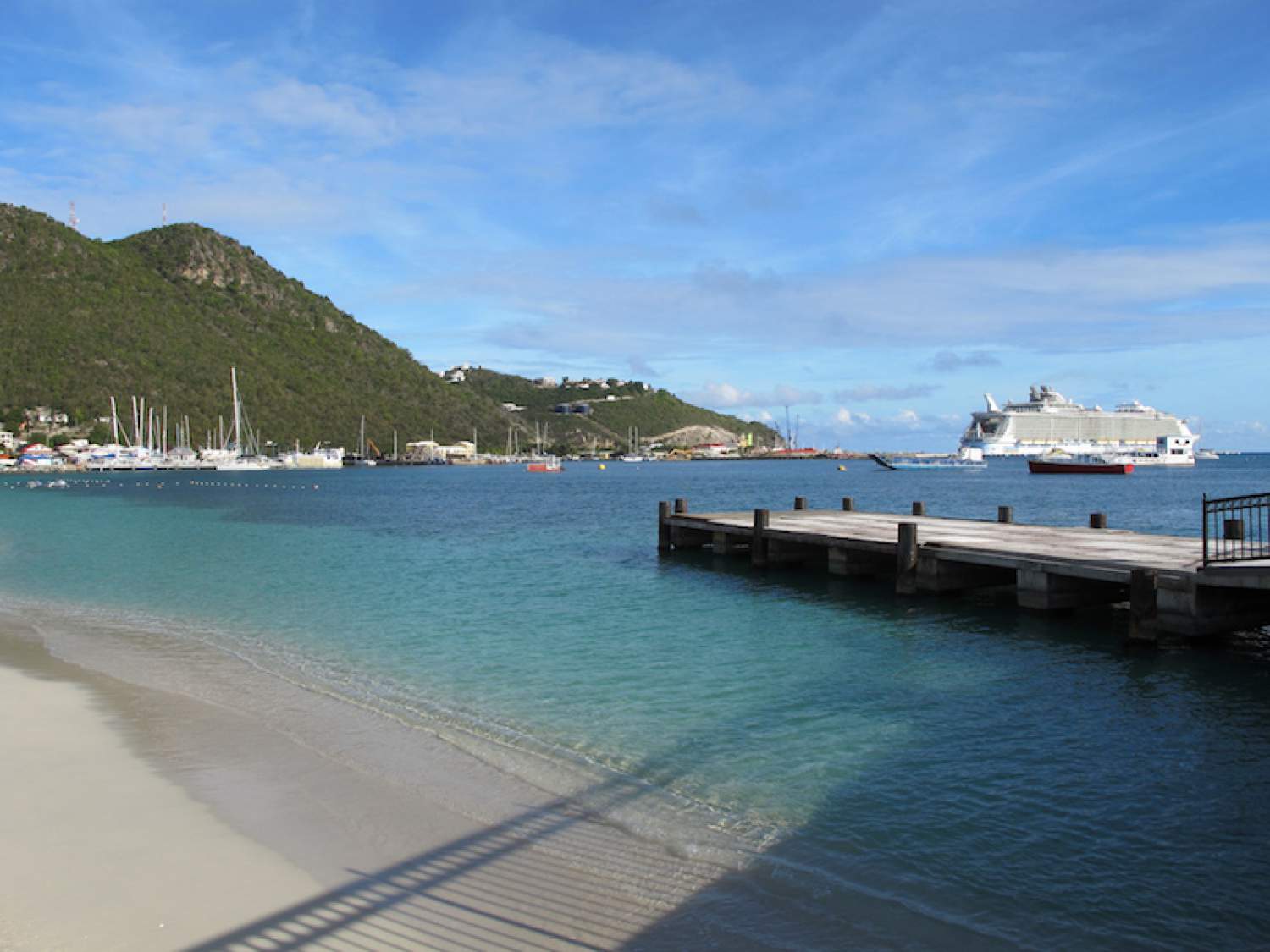 Take an Air Transat direct flight to St. Maarten where you can spend some time shopping, enjoying the beach and plane spotting. The island is divided between a Dutch side and a French side and both are worth visiting, but St. Maarten is also a great hub from which to hop on a ferry to neighbouring and posh French island St. Barts (St. Barthélemy) where you can go on high end shopping spree or gaze at the multi-million dollar yachts, diminutive Dutch island Saba for some great scuba diving or British island Anguilla for some cave diving.
These adjacent islands all have their own personalities, language and culture. Go for a daytrip or spend a couple of days visiting each of them before going back to St. Maarten and heading back home.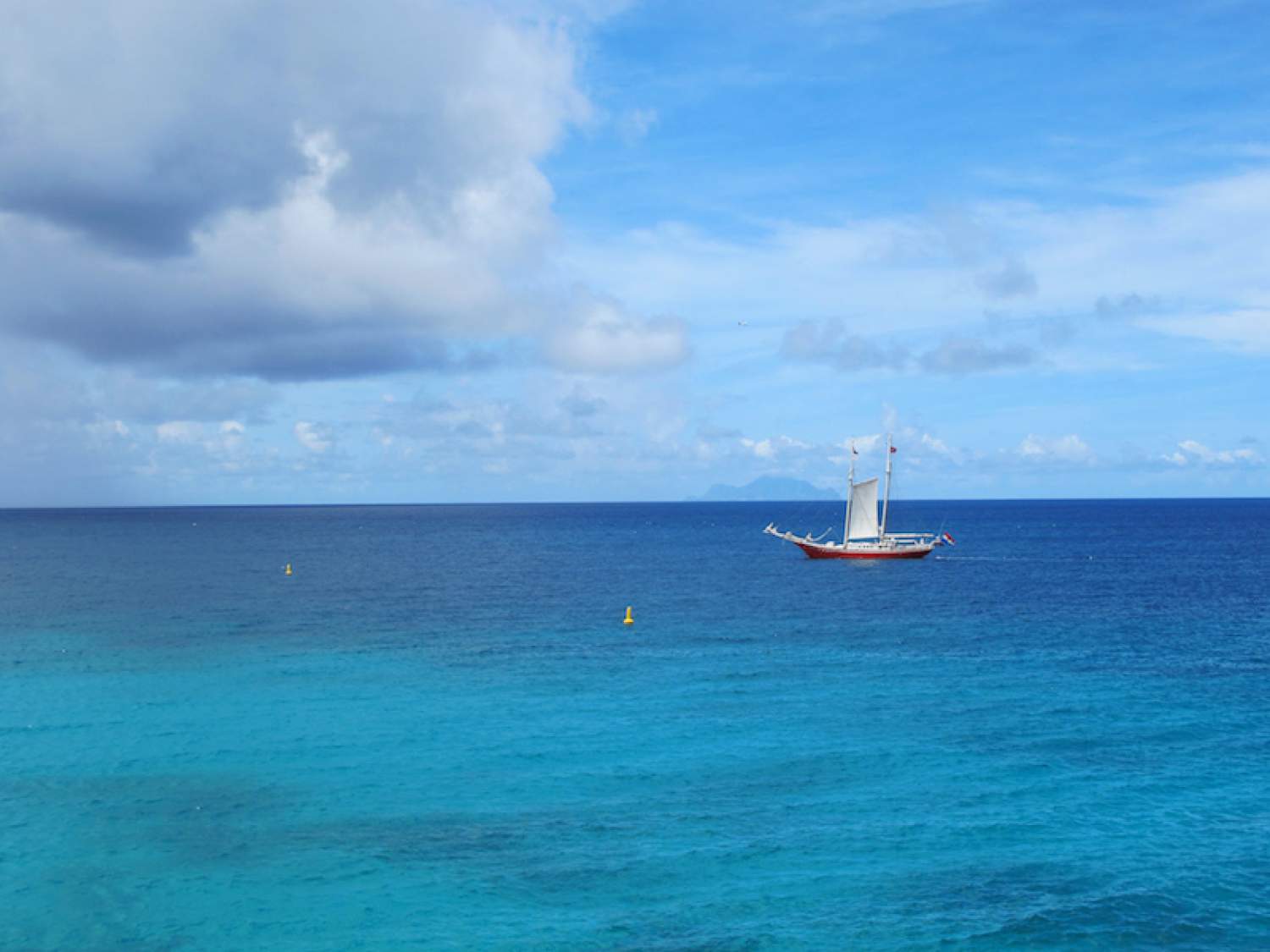 Other Caribbean destinations
Gaudeloupe, Martinique and Saint Lucia
Guadeloupe, Martinique and Saint Lucia are all popular Caribbean destinations and very unique islands in their own right. This cluster of islands is also perhaps the one with the best ferry service in the Caribbean. The butterfly-shaped islands of French Guadeloupe are a paradise for nature and beach lovers.
English speaking Saint Lucia's Pitons peaks are impressive and its sulfur springs, volcanic beaches and tropical forests are breathtaking. Martinique's food, beaches, rugged beauty and fusion of French and West Indies cultures seduces and charms.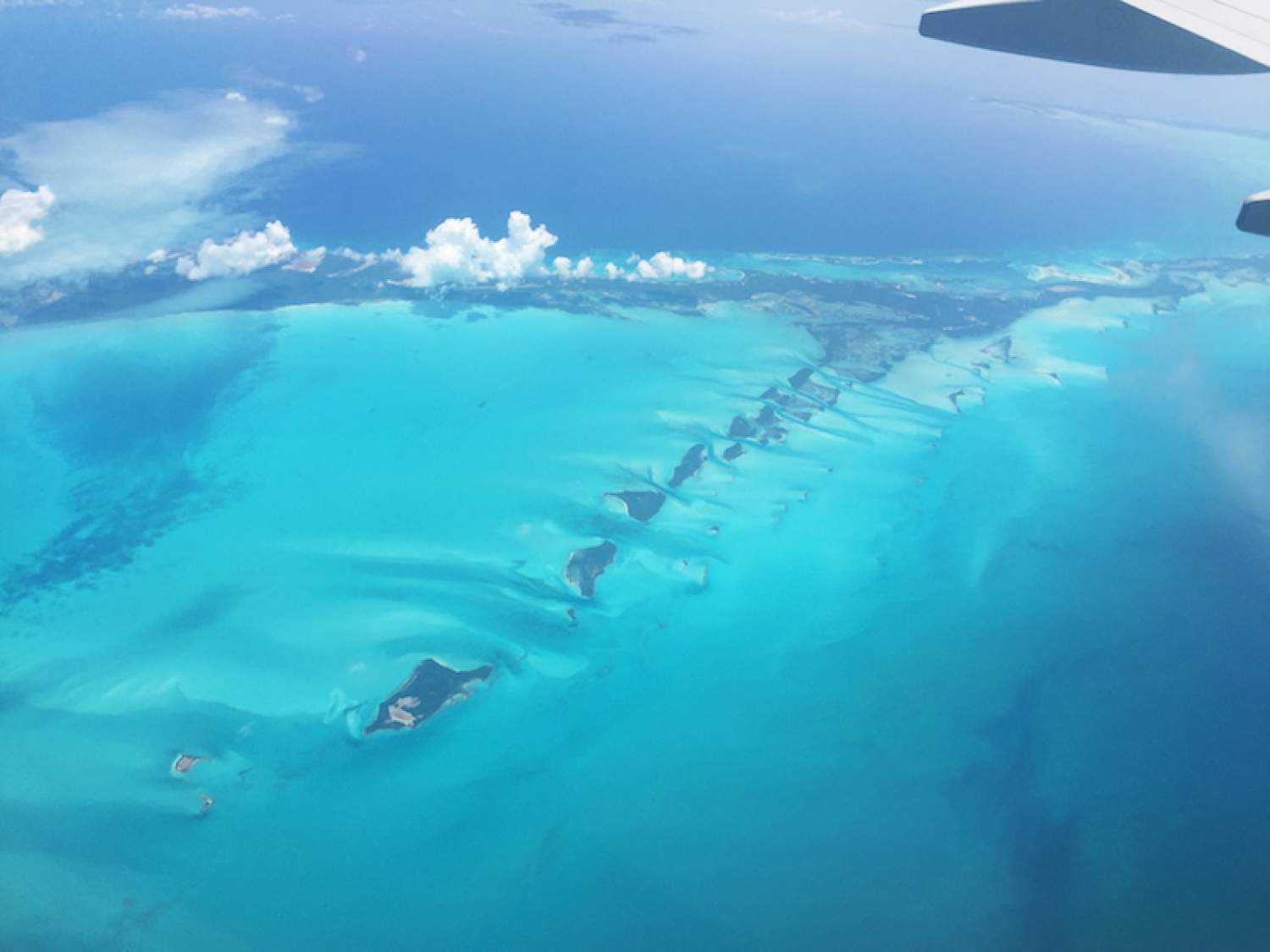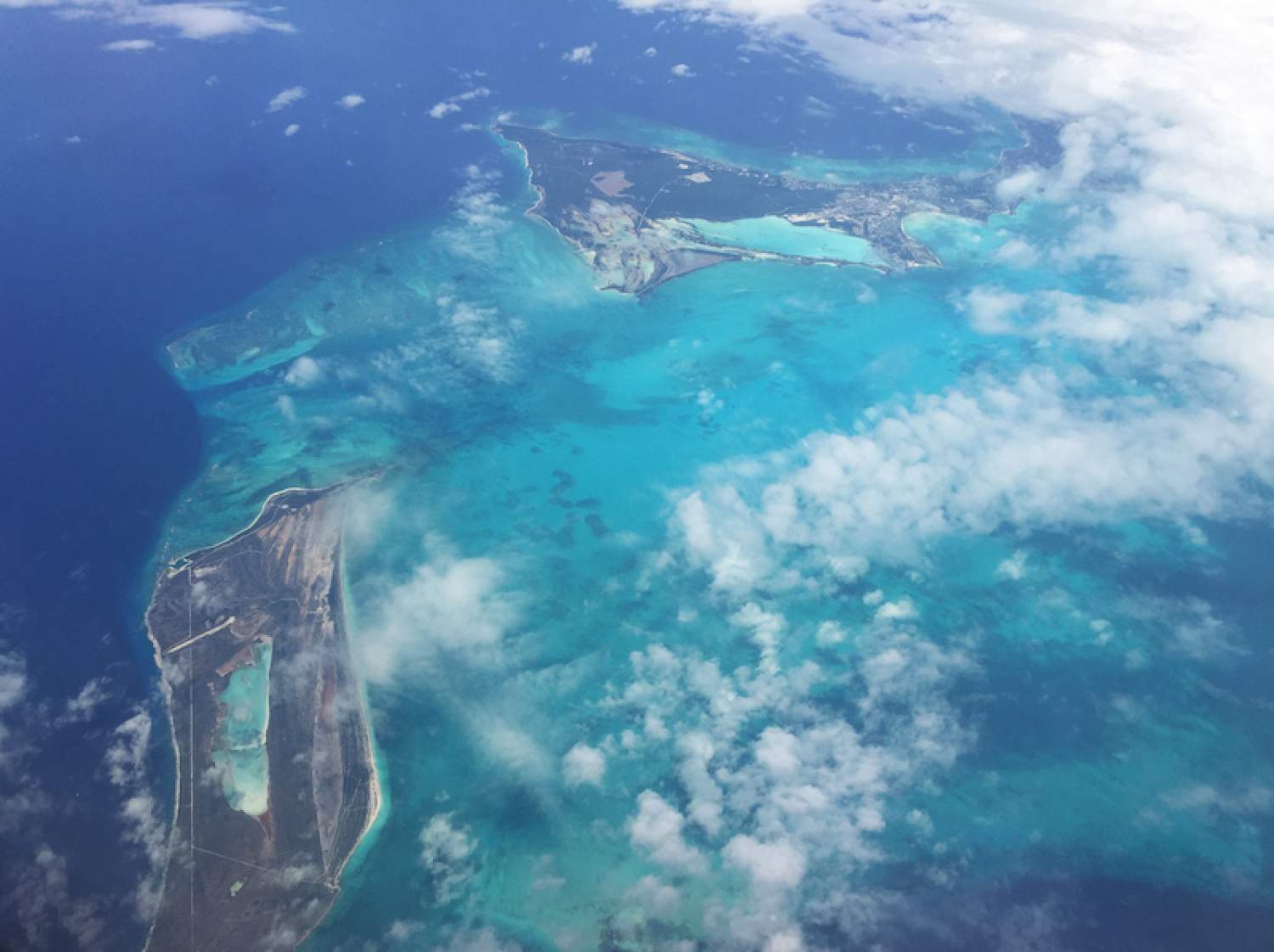 Dominica
Add Dominica to the mix and you've got yourself a great quartet of islands to visit. Air Transat has direct flights to Guadeloupe and Martinique so your starting point is up to you. These four islands, with St. Lucia, form a small chain in the middle of the Eastern Caribbean Ocean and are at equal distance from one another, about a two-hour boat ride, starting with Guadeloupe in the north and ending with St. Lucia in the south.
Between the Dominican Republic and Puerto Rico
There are other island-hopping options in the Caribbean such as between the Dominican Republic and Puerto Rico for example. Research the island you're travelling to and check to see if it's connected to any of its neighbours by a ferry. If nothing else, islands will definitely be connected to some of their smaller satellite islands.
For example, Guadeloupe's main islands of Basse-Terre and Grande-Terre are connected to their satellite islands of Marie-Galante, Les Saintes and La Desirade where you can go spend a day. Ask your hotel's concierge or contact the tourism office to find out more.
All photo credits: Mayssam Samaha
The comments and contributions expressed are assumed only by the author. The recommendations, intentions or opinions expressed are not necessarily those of Transat AT Inc. or its affiliates. See terms of use of the Air Transat website.