Without a doubt the city of Granada is the most beautiful in all of Nicaragua. It is a must-visit destination for most travellers who often find themselves staying for much longer than they originally planned.
ALSO READ: Beaches in Nicaragua You Don't Want to Miss
Not to be confused by Granada in Spain, this colonial city in Central Nicaragua has so many restaurants, ranging from options for traditional Nicaraguan food to international favourites and also lots of cafes with vegetarian and family friendly choices. It's a great city for traveling with a group as there's something for everyone and many times servers speak English or can provide an English menu.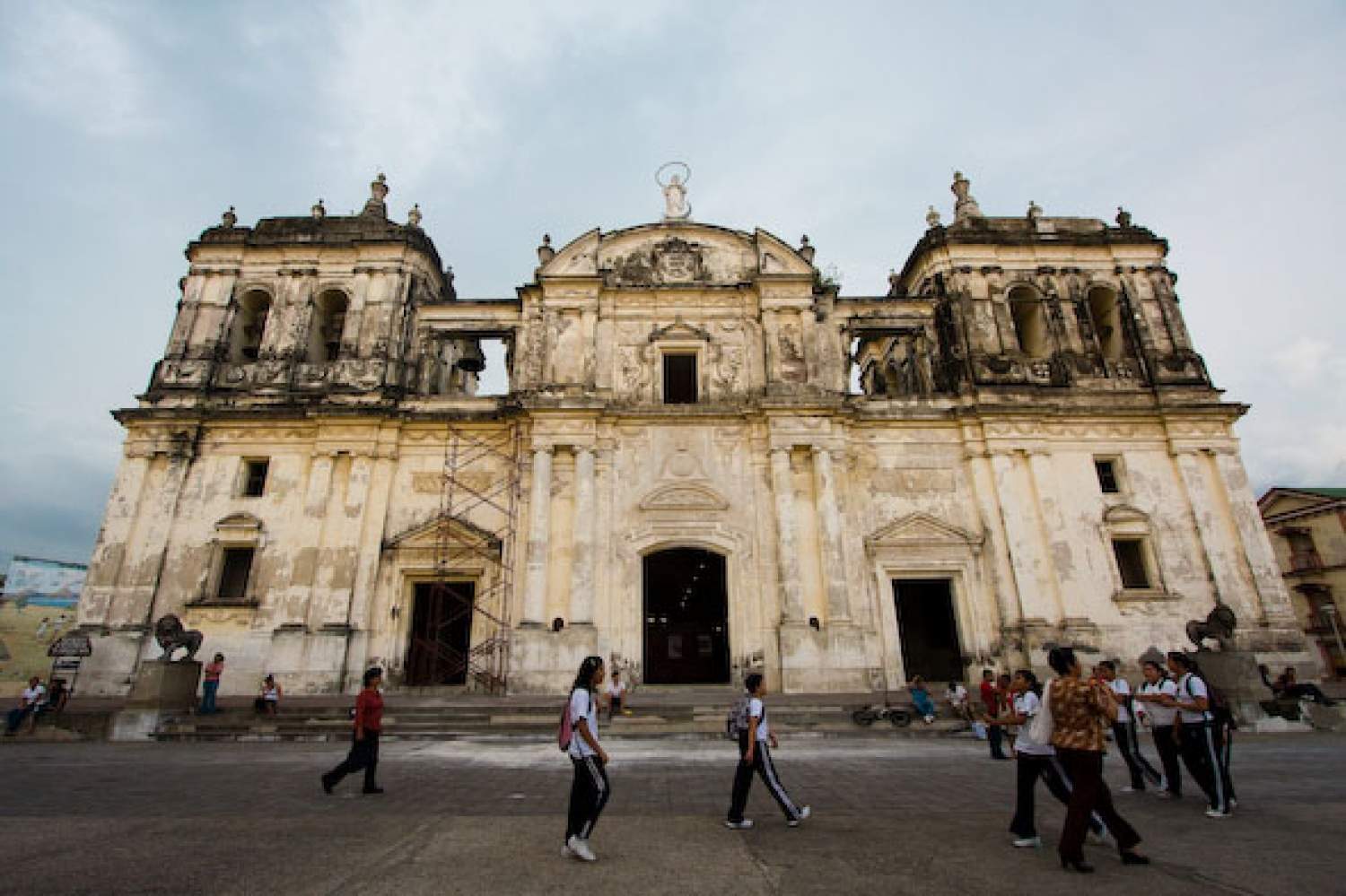 If you're traveling to Central America , you'll want to put these restaurants in Granada on your list:
Attached to an art studio, this quaint cafe may be one of the most charming in town. With small tables and fantastic local artwork, this is a fantastic place for families. One of the more affordable cafes serving international food. It is known for its extensive juice smoothie menu as well as great panini sandwiches, pastas and salads. It also serves an international breakfast with eggs and toast, homemade muffins, fruit and coffee.
There's seating inside but also a beautiful courtyard and wifi for those who'd like to linger. Staff are friendly and embrace people enjoying the space.
Cafe de Arte
Calle La Calzada, Granada
Owned by an American/Nicaraguan couple, this popular cafe is in a beautiful Spanish colonial home. It's also an inspiring business model proving you can be successful and create a sustainable business that is beneficial to the community.
The Garden Cafe serves coffee, pastries, and healthy cafe style food with both seating indoors in a beautiful courtyard complete with hammocks for relaxing post-meal. There are lots of options for typical dishes from Nicaragua and surrounding countries as well as accommodating vegan, vegetarian and gluten-free diets.
Over 30 locals are employed here and receive full benefits, including maternity 0% loans and one month paid vacation each year. The cafe also has a shop providing opportunities for local artisans and designers. They do not serve straws and focus on sustainable environmental practices and love to talk about their latest programs.
Garden Cafe
Calle Libertad, Granada
This non-profit hotel in Granada was created to support the local community, including 250 children participating in education programs that range from tutoring, arts and sports classes, sponsorship for students and facilities.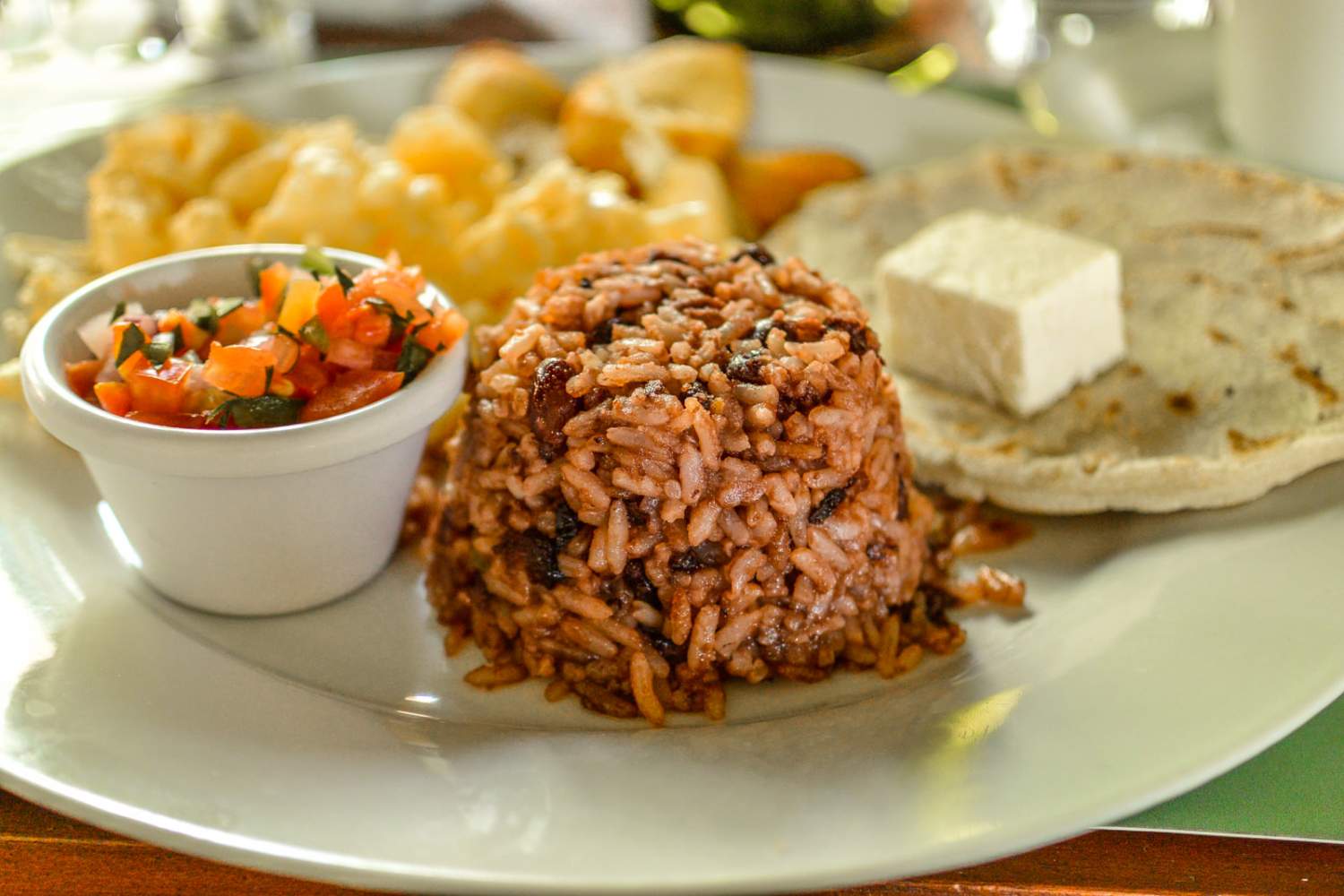 In addition to the hotel, tours, trips and the cafe also directly support the program. The program in Granada as so successful they opened a second location to support the local community in Oaxaca, Mexico. It's a great spot for a light lunch and has fantastic coffee.
Hotel Con Corazon
Calle Santa Lucía, Granada
Granada has many options for vegetarians as cafes and restaurants offer plenty of vegetarian menu items. However, El Garaje, or The Garage, is consistently thought of as one of the most innovative restaurants in Granada as it offers international flavours of curry, vegan pulled pork and fantastic cheesecake.
It is run by an American family, serving international food with organic ingredients. It's great for picky eaters as there's a bit of everything, including a sloppy joe, which is one of the most popular dishes.
El Garaje
Calle Corrales, Granada
The most authentic Mediterranean food in Granada, Pita Pita is owned by an Israeli expat. He transformed a former pizza restaurant and turned it into one of the most popular spots in Granada. Pita Pita serves pita made fresh to order along with a number of traditional healthy dishes like shawarma, hummus, shakshuka and kebabs.
But they haven't forgotten their trattoria roots, there's fresh artisanal pizza straight from the oven, with 2 for 1 pizza on Wednesdays. The restaurant is often busy, with both indoor and outdoor dining, and a healthy drinks menu serving a variety of wine and cocktails.
Pita Pita
Calle Cervantes, Granada
Located behind the Cathedral in Granada. El Zaguan is most commonly noted at the best place for a flame grilled steak in town. As a steakhouse it doesn't have many vegetarian and vegan options, and it is one of the pricier dinner options in Granada. However, it is also so popular that reservations are recommended for high season.
For those that don't like steak, it is also very well known for its fish fingers, chicken and seafood dishes making it a family friendly spot.
Restaurante El Zaguan
Costado Este Iglesia Catedral, Granada
Fly in a few clics directly to Granada wit Air Transat.
Cover photo credits: Joy And Journey
The comments and contributions expressed are assumed only by the author. The recommendations, intentions or opinions expressed are not necessarily those of Transat AT Inc. or its affiliates. See terms of use of the Air Transat website.