From ghosts to gumbo to gators, we peer behind the beaded curtains of this mythical city
You know that New Orleans you've built up in your imagination? The one scored to jazz 24/7, dripping with Southern hospitality, quirks and beads, with an alligator lurking somewhere in the background?
Yeah, that New Orleans really does exist.
And it will call you "sugar" and "honey" and all manner of saccharine nicknames in an oh-so-charming drawl. It will soundtrack your every step to music, as if conjured up out of thin air. It will greet you with a Voodoo Mart around every corner, sitting there with the casual aplomb of a convenience store. It will spook you with ghost stories. It will feed you fun-sounding dishes like jambalaya, gumbo and muffuletta, and even alligator sausage, even though you will, at first, try to resist, but those objections will fall on deaf, jazz-filled ears.
Because this is New Orleans and, well, anything goes in New Orleans.
Here's our guide to festive, haunted, hungry and outdoorsy New Orleans. Sound the trumpets!
Festive New Orleans
Get in (second) line
It's noon, and a throng of churchgoers in their Sunday best spill out of Saint Augustine after jazz mass. Milling about the sun-beaten street are musicians shoehorned into huge curved tubas, revellers on stilts masquerading as voodoo dolls, Mardi Gras Indians in elaborate feathered costumes, and Southern belles daintily twirling lacy parasols, not-so-daintily chewing on cigars under their floppy, flowered hats. This can only mean one thing.
It's time for a second-line parade.
New Orleans will find any reason to throw a second-line parade, which cheerfully beckons you to join in behind the first line, the band. But this one is big. It's for the Satchmo SummerFest, celebrating jazz legend Louis Armstrong, and eight marching bands have come out to play.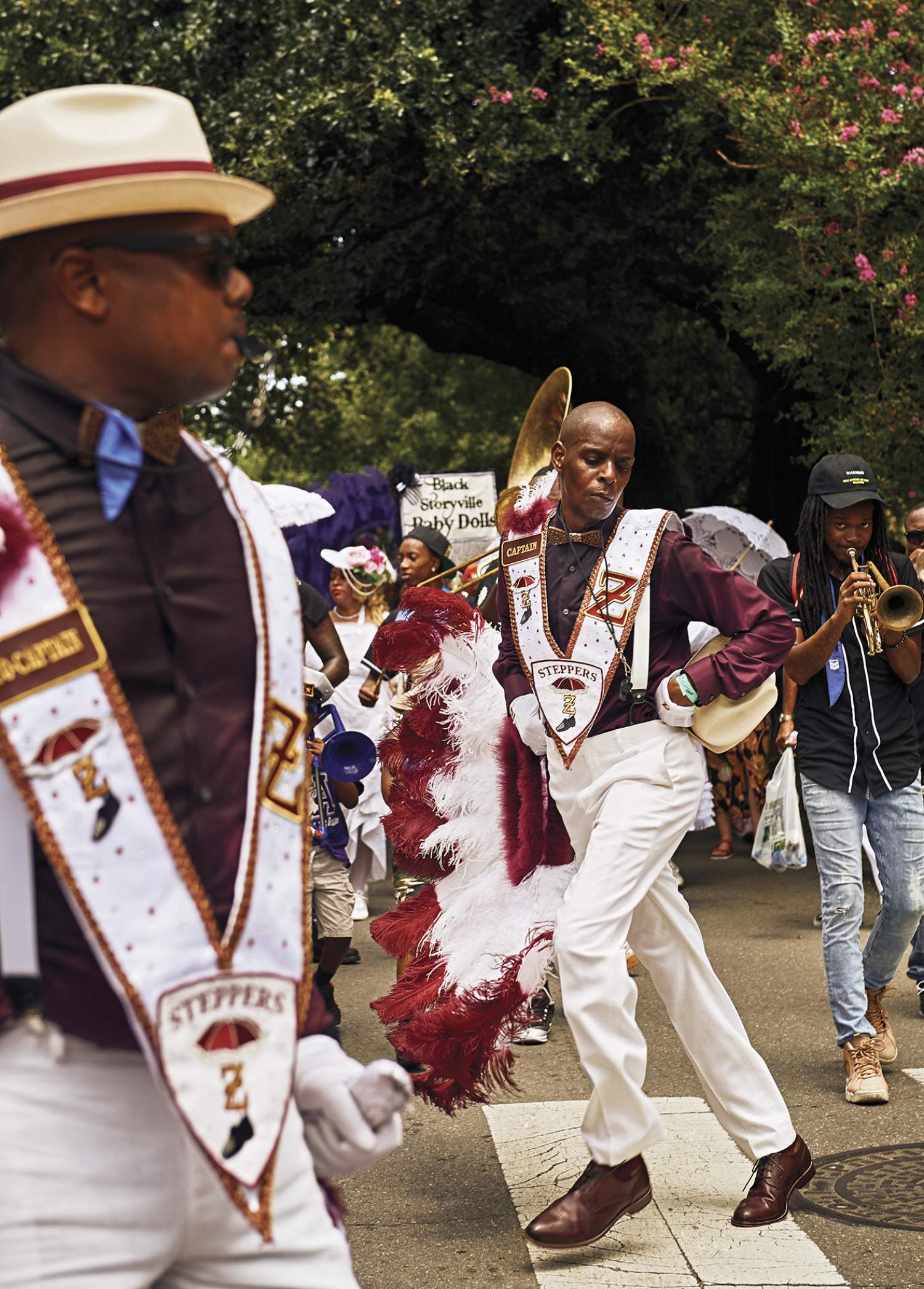 A lone trumpet sounds, summoning a flurry of blaring brass and stomp-happy drum beats. Soon the muggy air is pumped full of Armageddon-decibel clamour. We file into a semblance of order behind a dapper troupe in suspenders and fedoras as we rumble down the street, feet and feathered fans aflailing, leaving behind a bread-crumb trail of stray plumes and groovy notes.
Second-line etiquette
Do dance like no one is watching. Even though everyone's watching, but who cares, you're in N'awlins!
Don't try to outdance the parade grand marshal. You're never going to win. Ever. Seriously. You're going to hurt yourself.
Do stand on the sidelines once in a while to simply soak up the spectacle because it truly is
spectacular!
Don't stop for a selfie in front of the marching band. You will cause a pileup of mangled brass and crushed feathers.
Do toss out all these rules. Remember, anything goes in New Orleans.
Grooviest non-Mardi Gras festival
Satchmo SummerFest honours New Orleans' own jazz icon Louis Armstrong. Expect over 100 of the finest jazz musicians, the tastiest traditional food and a raucous second-line parade. The year 2020 marks the 20th edition of the festival, so major fanfare ahead.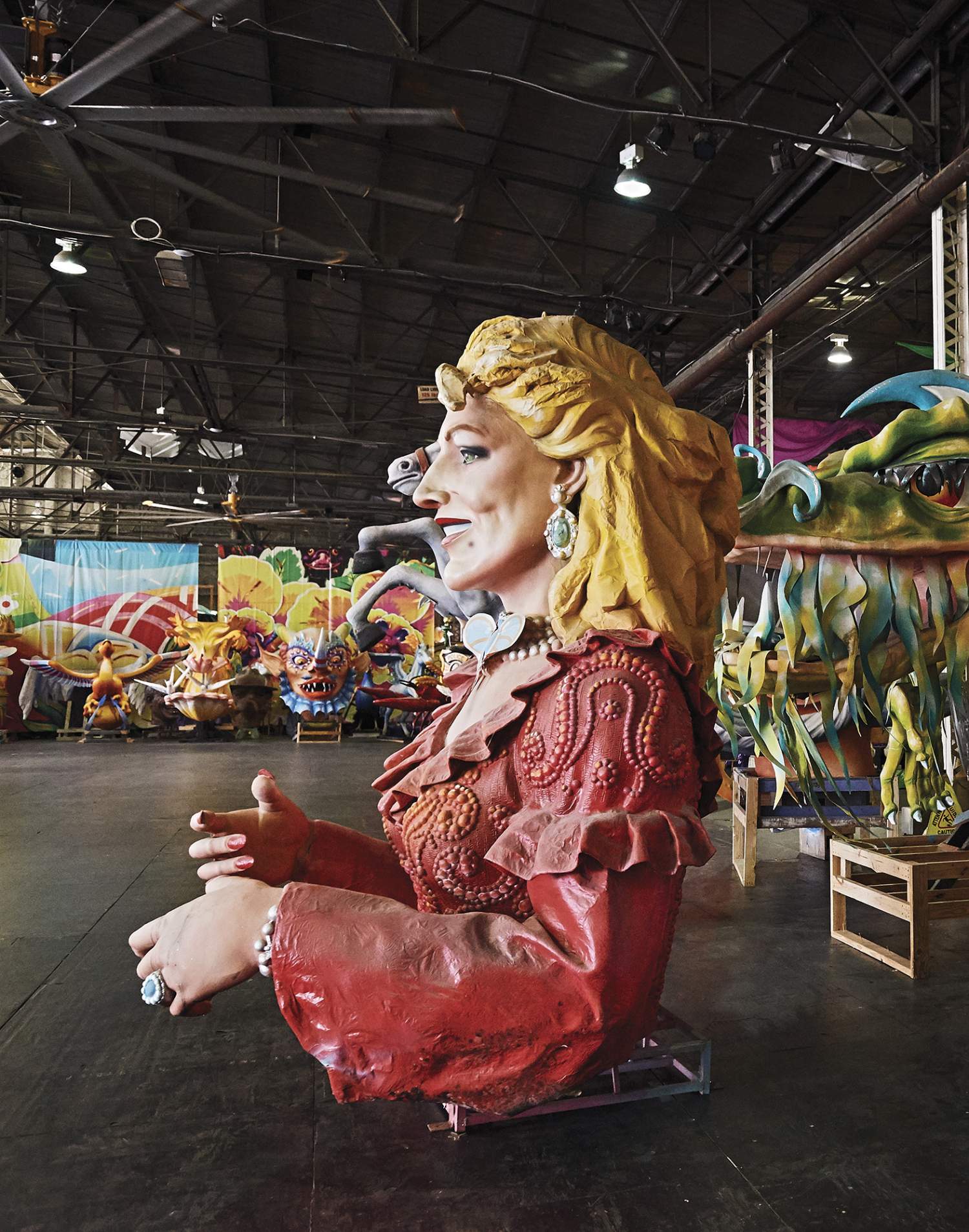 Best party street that's not Bourbon Street
You know that expression "It's happy hour somewhere in the world"? Well, that somewhere is New Orleans. It's happy hour at 9 p.m. At 4 p.m. At 10… a.m. But this all-hours partying isn't confined to legendary Bourbon Street (named after French royals, not the alcohol… which you would've remembered if you hadn't started drinking at 10 a.m.). It has spilled over onto the lesser-known Frenchmen Street.
Sultry Latin rhythms will slink out of The Maison, reggae beats will groove out of Blue Nile, jazzy notes will waft out of The Spotted Cat, so that one night on Frenchmen Street feels like a musical journey through time.
If you can't make it to Mardi Gras…
There's always Mardi Gras World. Get a sneak peek at the mega-floats before they roll through the French Quarter on Mardi Gras, all while donning authentic carnival costumes. BYOB: bring your own beads.
Haunted New Orleans
Creepiest ghosts you may or may not see
Over the centuries, New Orleans has acquired an inordinate number of spirits who refuse to cross over. And while its ghost stories may be slightly mangled by time and bourbon-soaked nights, they've yet to lose their sting.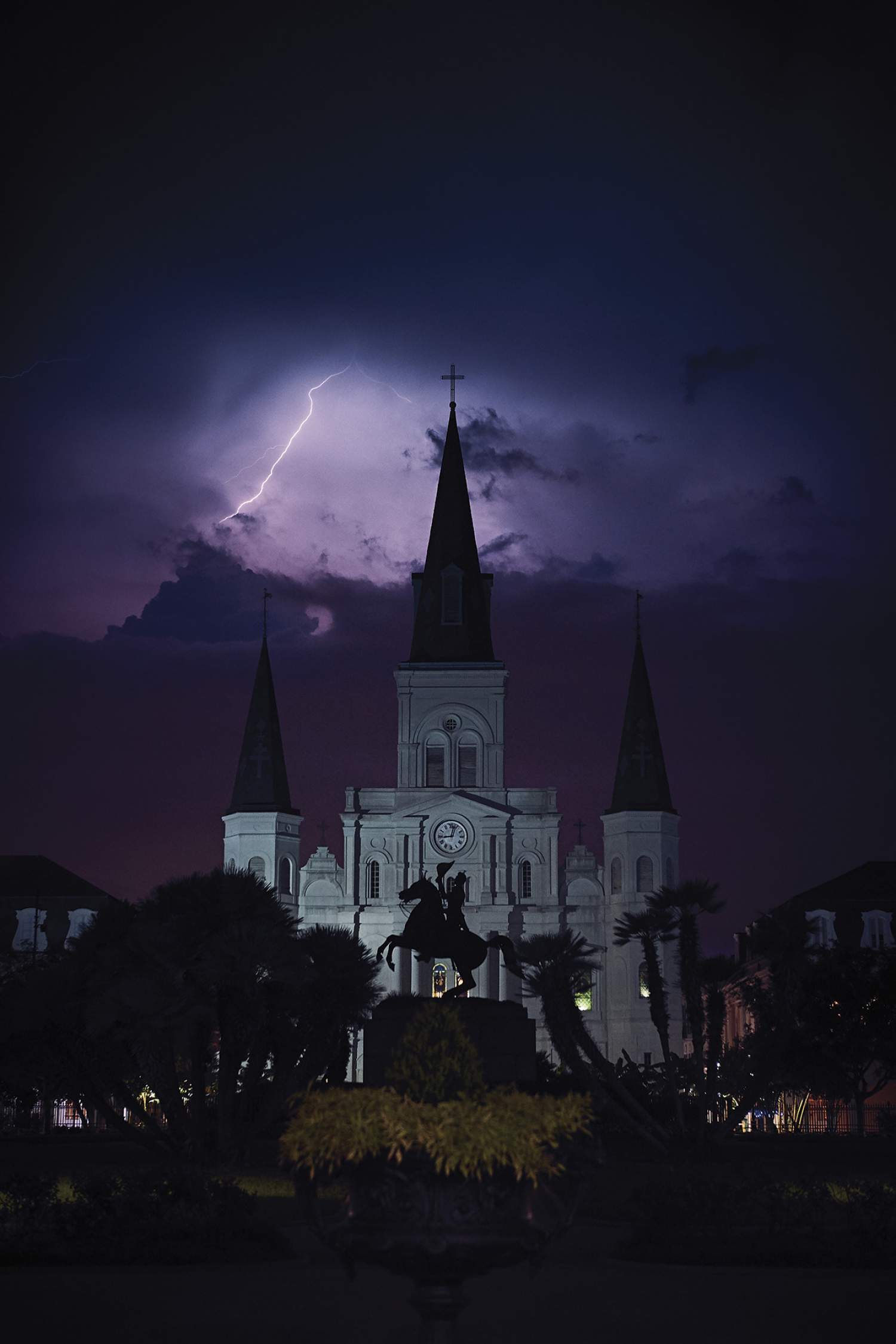 Exit onto St. Ann Street at 2 a.m., and you might glide past the wretched spectre of the Witch of the French Opera in a white old-timey sleeping gown, crazed over killing her cheating lover and his mistress 100 years ago, scrambling to the opera house where she hanged herself.
Have a grasshopper at Tujague's with the cross-dressing ghost of Julian Eltinge, an early-20th- century American actor. This phantom is positively delightful but prone to bouts of diva-ism, once throwing a tantrum when his photo was taken down from the wall (it's now back up, Julian, settle down).
Or linger by the LaLaurie Mansion on Royal Street, a house of horrors suspended somewhere between gruesome reality and distorted myth, and you might hear the muffled groans of serial killer Delphine LaLaurie's servants chained inside her torture chamber, warning you to leave before it's too late…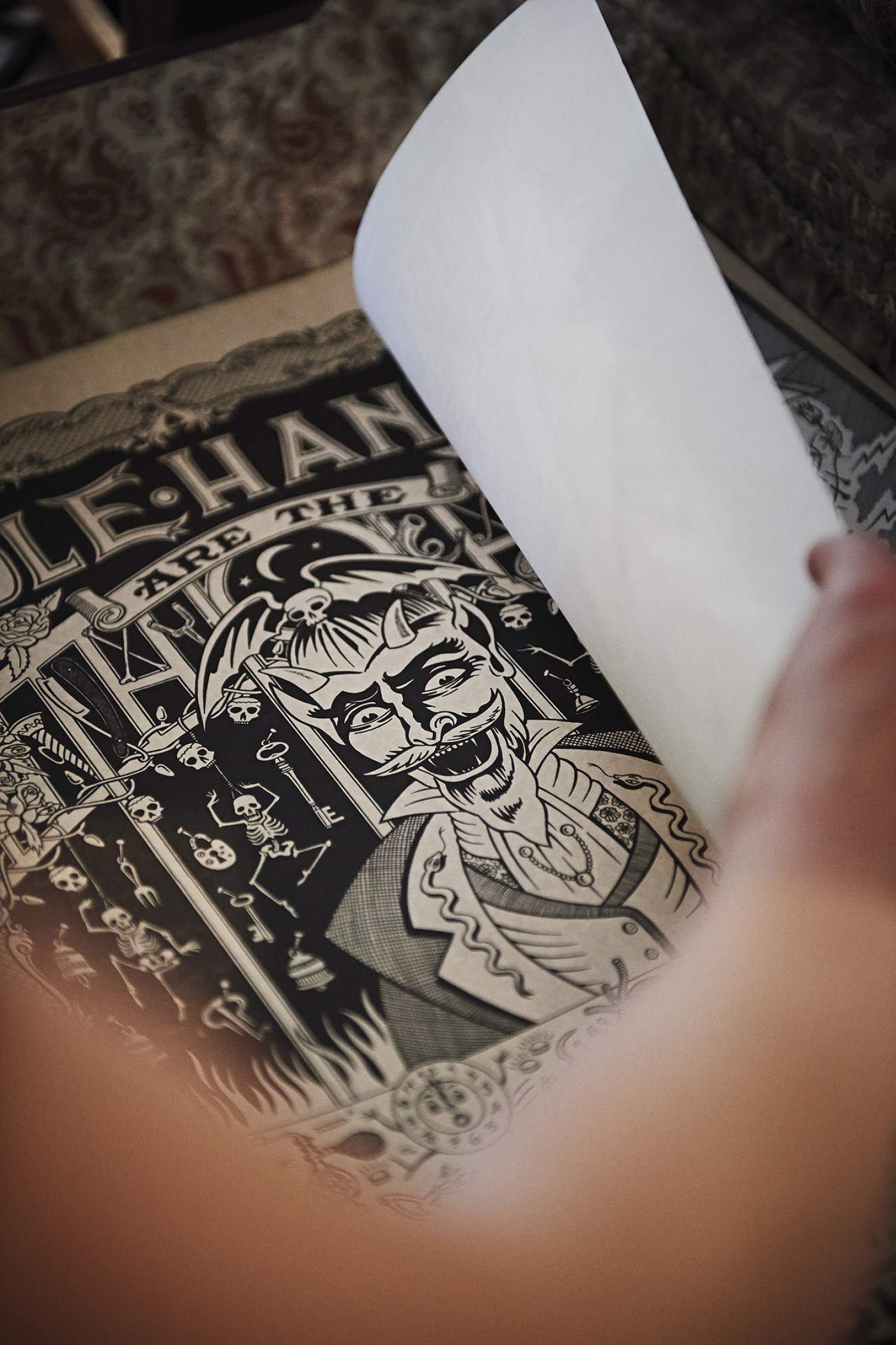 What: Haunted French Quarter Tour
Who: Historic New Orleans Tours, tourneworleans.com
Best place for a seance
Voodoo priestess Sallie Ann Glassman will gaze into a crystal ball and fall into a trance as she takes you on a romp through the invisible realm of voodoo spirits to tell you all about your past life and predict your future. No pincushion dolls are harmed during the seance.
Best place to contact the dead while fine dining
Feast on duck breast jambalaya at Muriel's, then wander upstairs to its Seance Lounge, a room smothered in plush pillows and red glow that would look bare without a ghost inhabiting it. And a ghost does. Here haunts the phantom of the long-named Pierre Antoine Lepardi Jourdan, owner of Muriel's back when it was a house, who hanged himself here. You could also dine with Pierre at his own table. But beware, he's known to throw glassware and drink all the wine.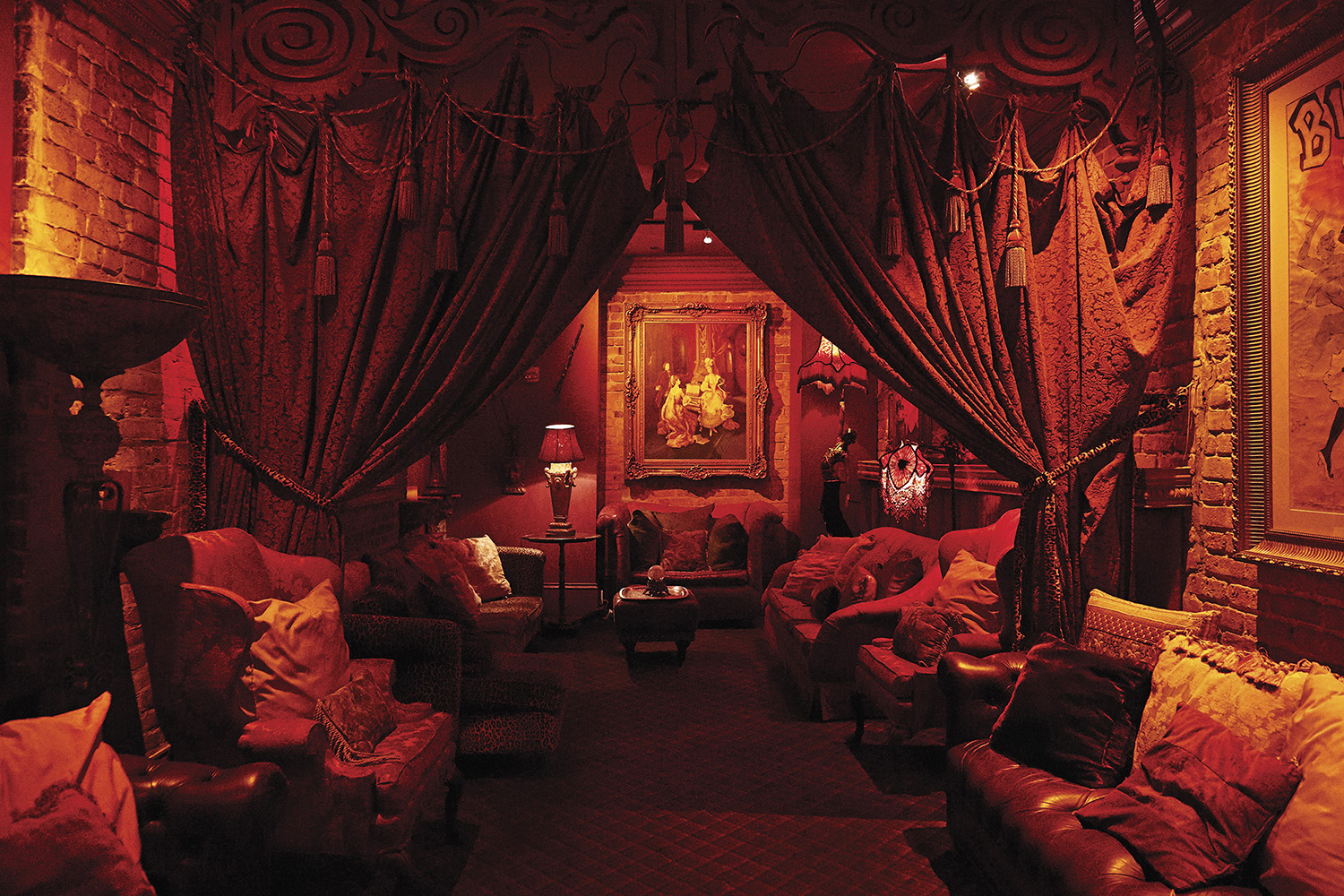 Best shop "for the curious and witch alike"
You're casting a love spell and have run out of agrimony. Fret not. At Hex: Old World Witchery, you'll find herbs to spice up your romance, cologne to appease the dead, potions to curse the unsavoury and all other sorts of sorcerous magic. Pick up a broom on your way out.
Hungry New Orleans
Most classic cocktails
If the TV show Drunk History has taught us anything, it's that history and alcohol don't mix. But they do in New Orleans. Yes, New Orleans will stroll down memory lane with a cocktail in hand and regale you with tales of how it not only invented said libation but the first cocktail in history.
What: Cocktail History Tour
Who: Doctor Gumbo, doctorgumbo.com
Sazerac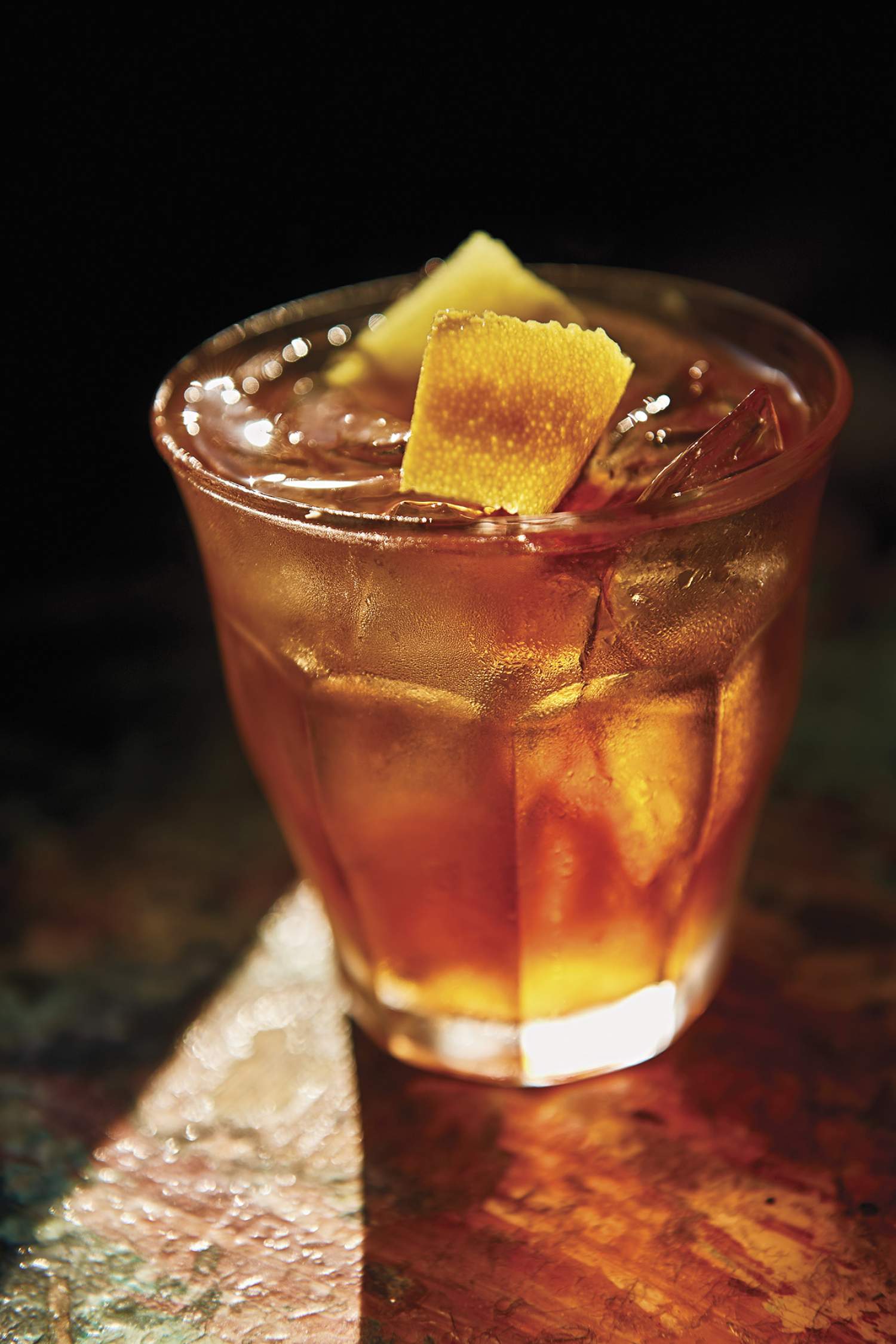 What:
Rye whisky, sugar, Peychaud's bitters and a dash of absinthe garnished with a lemon peel
History:
First cocktail created in 1838, by New Orleans apothecary Antoine Amédée Peychaud
Drink it at:
SoBou, sobounola.com
Brandy Crusta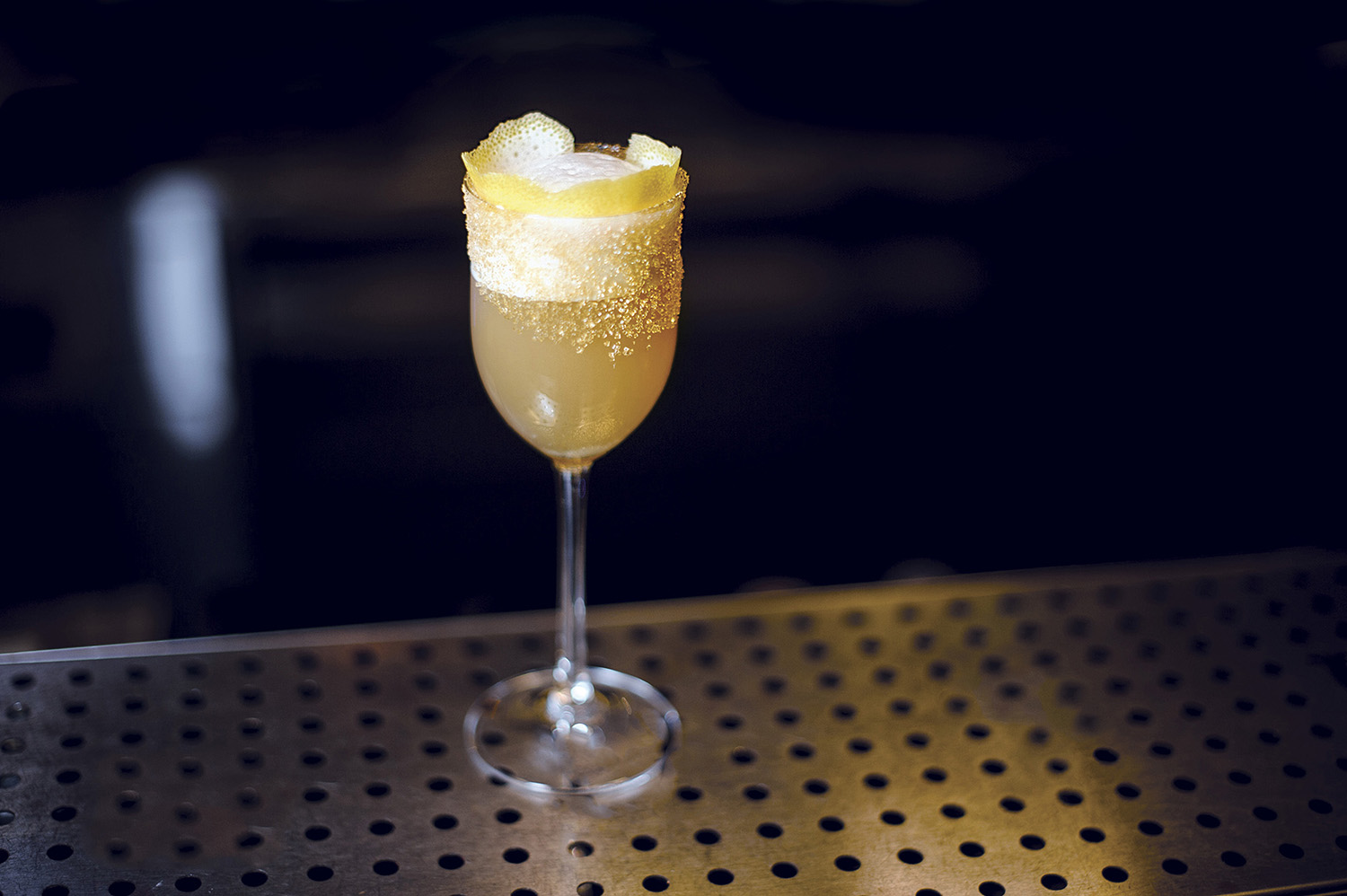 What:
Brandy, orange curaçao, fresh lemon juice and Angostura bitters in a sugar-rimmed glass topped with a lemon peel
History:
Invented in the 1850s by New Orleans bartender Joseph Santini at his ritzy bar Jewel of the South
Drink it at:
The new Jewel of the South, jewelnola.com
Grasshopper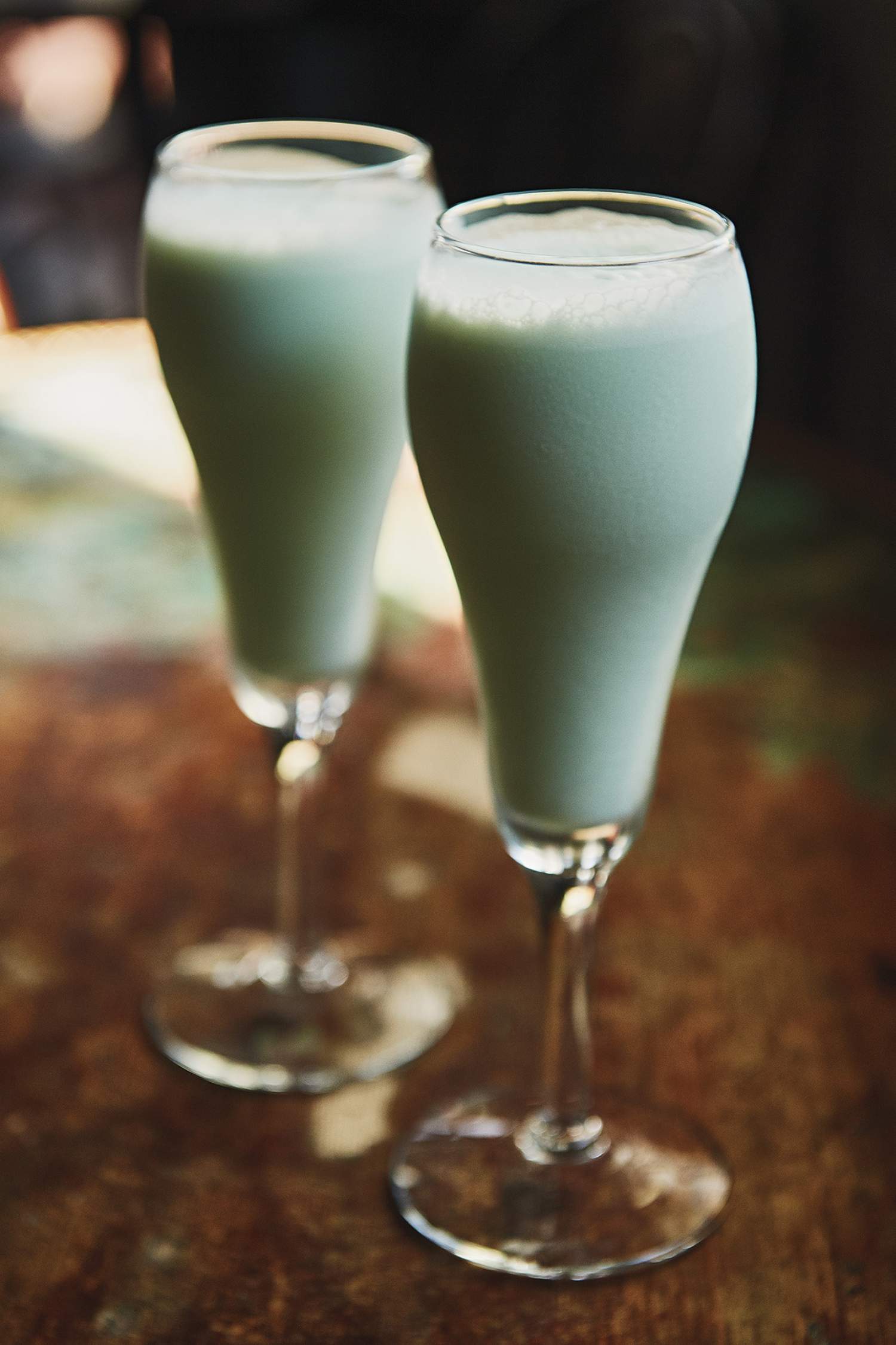 What:
White and green crème de menthe, white and dark crème de cacao, brandy and heavy whipping cream
History:
Crafted at Tujague's in 1918 by former owner Philip Guichet for a cocktail competition in New York (it won second)
Drink it at:
Tujague's, tujaguesrestaurant.com
Best voodoo hotel bar
Named after voodoo deities, Loa at International House Hotel will ply you with libations mixed with unusual local herbs. Like catnip.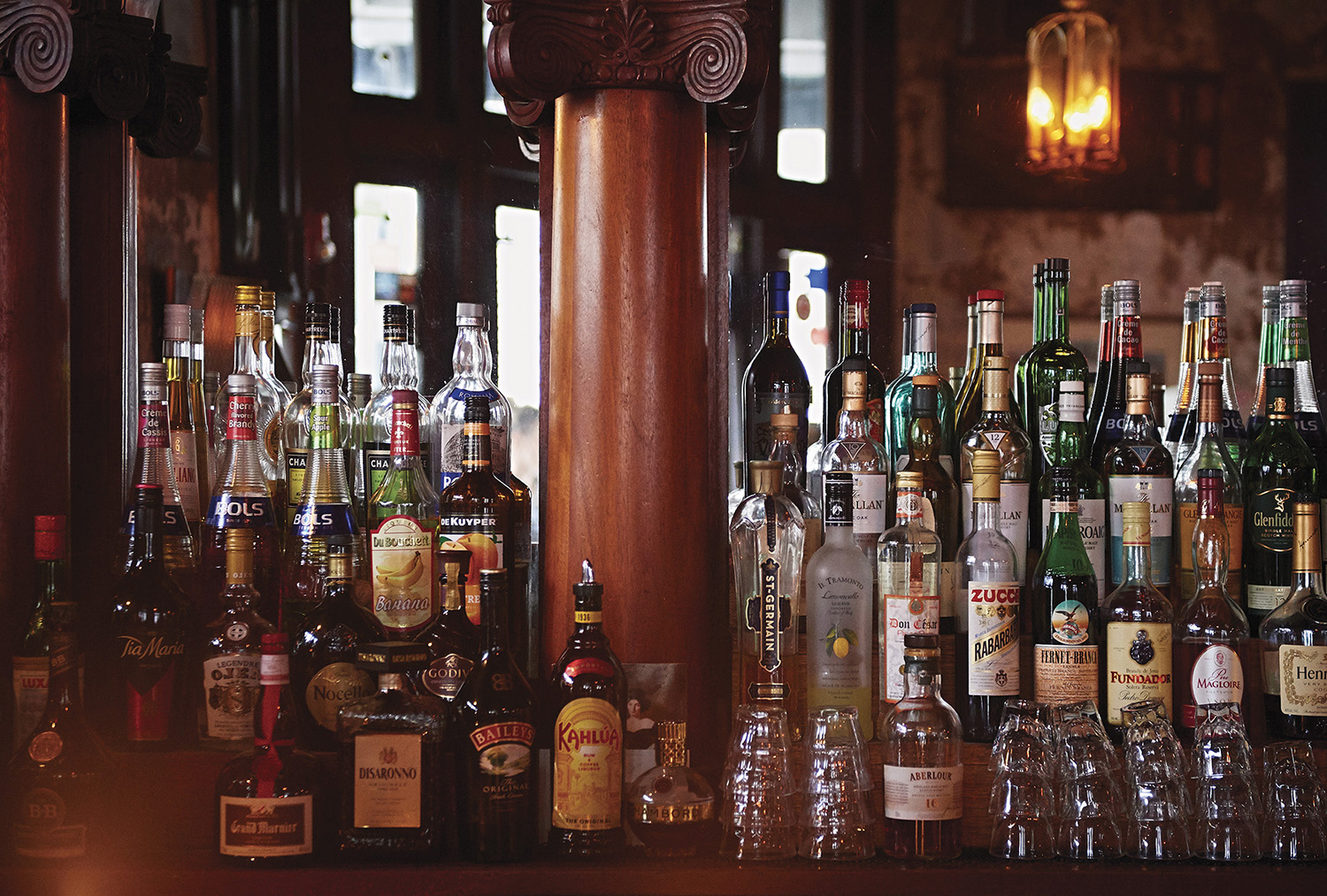 Best traditional food
Napoleon House
Go for Napoleon House's Italian muffuletta, stuffed with ham, Genoa salami, pastrami, Swiss and provolone cheeses, and house-made olive salad.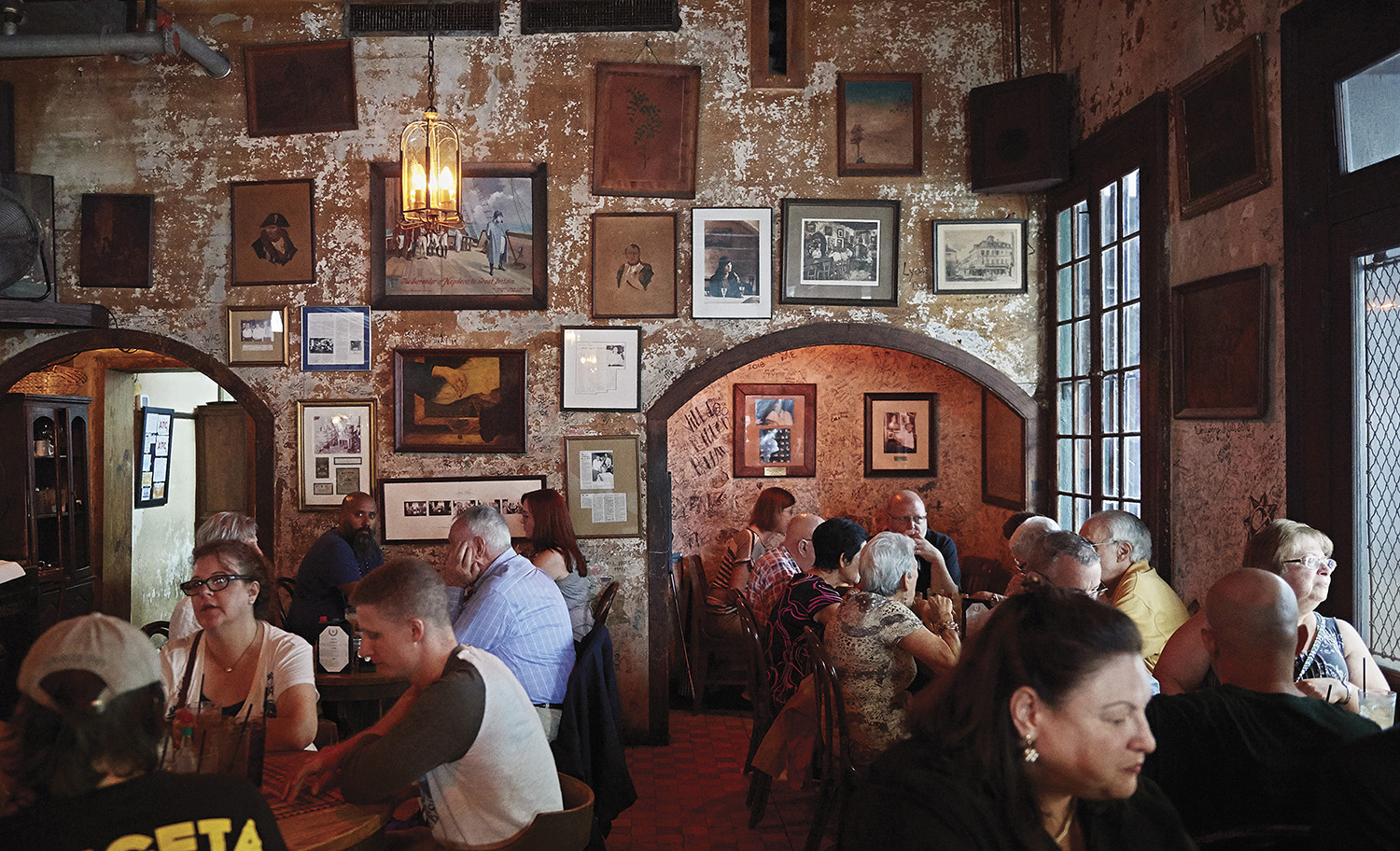 Parkway
The only way to eat Parkway's deliciously overstuffed gravy-soaked roast beef po-boy on French bread is to never put it down. Ask for lots of napkins.
Café Du Monde
Devour deep-fried powdery beignets 24/7 at the iconic Café Du Monde in the French Market.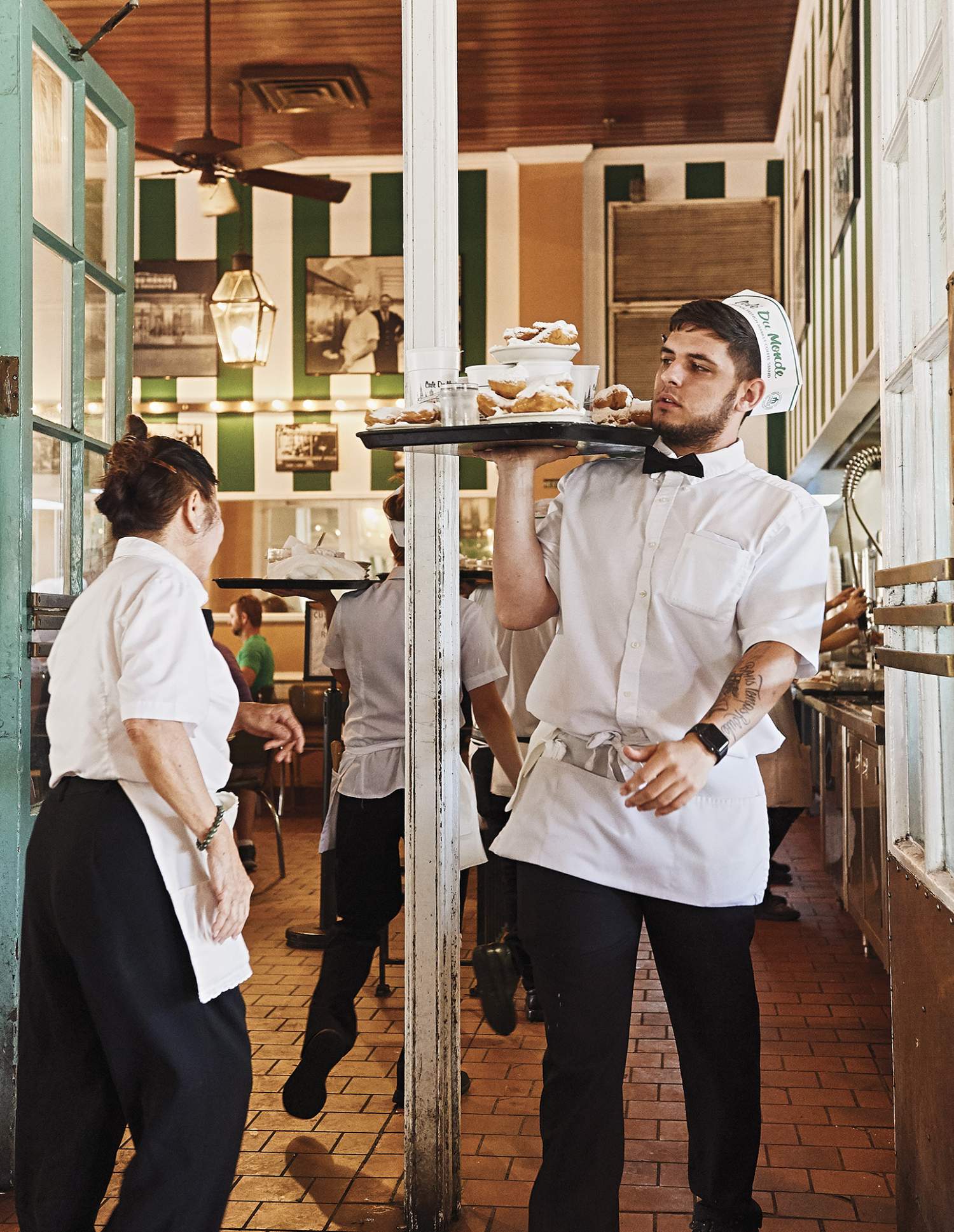 … with a twist
Restaurant R'evolution
Taste the ominous-sounding Death by Gumbo at Restaurant R'evolution, which reinvents the classic gumbo, with roasted quail, andouille and oysters.
Dat Dog
Try the smoked crawfish sausage topped with crawfish étouffée at Dat Dog. Since you're there, why not also give its alligator sausage a nibble?
Coop's Place
Coop's Place turns the traditional jambalaya on its head with its rabbit and sausage jambalaya.
Best DIY gumbo
New Orleans School of Cooking
Nervous about returning home to your gumbo-less kitchen? Don't panic. Chef Ricardo Fredericks will teach you how to make duck and andouille gumbo so you can taste New Orleans any time you want. Just don't blame him if your gumbo ends up tasteless.
Outdoorsy New Orleans
Best place to see gators
"This place reminds me of the movie Anaconda": things you don't want to hear while bobbing in the snake- and gator-infested bayous of Louisiana. And yet, here we are, weaving through the jungly corridors of Honey Island Swamp, as our guide Judah routinely reminds us of the many menacing creatures that may or may not ambush us from above or below.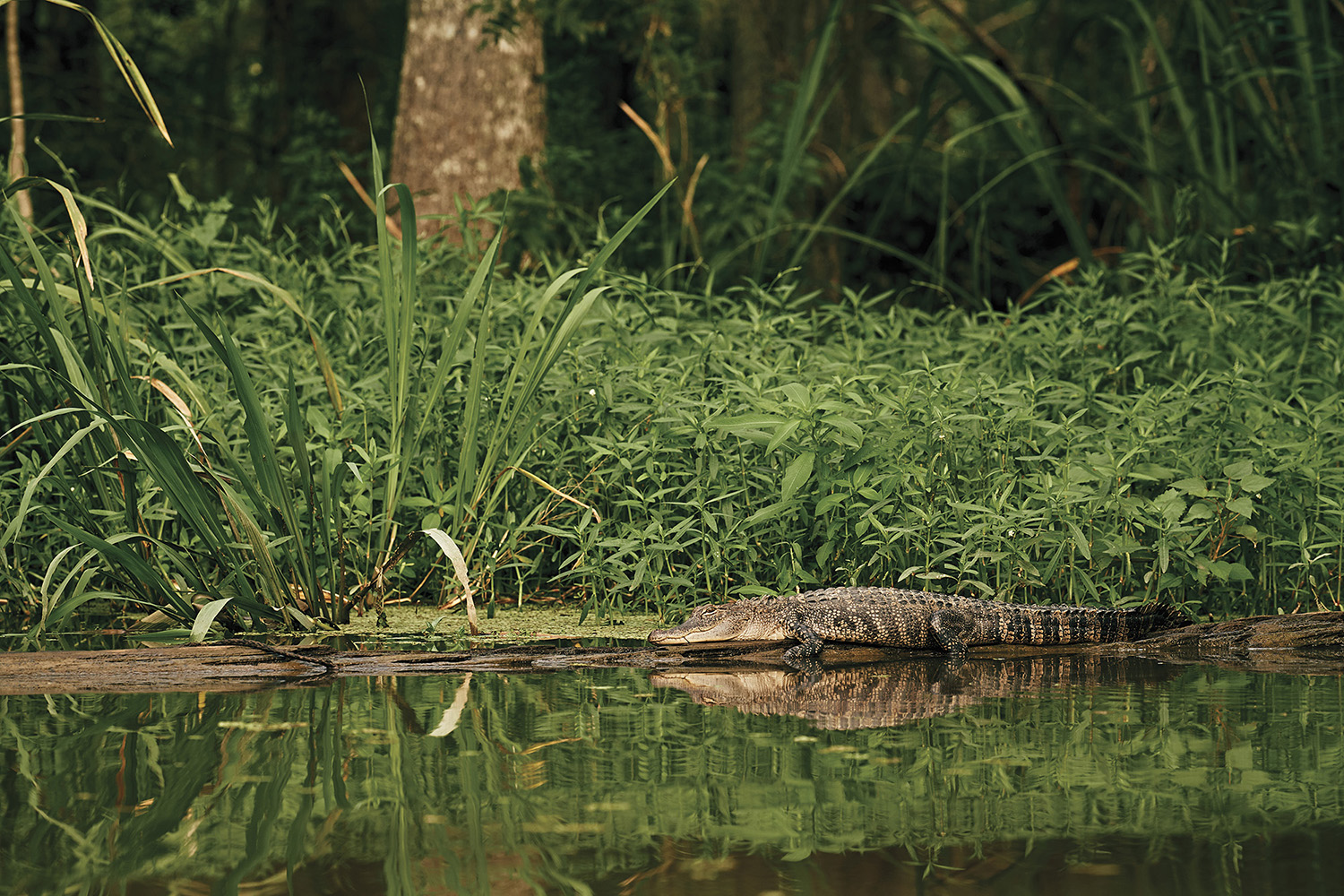 "Do not dip your fingers in the river because a gator might try to bite you," he warns in all earnestness. "And if you see someone pulled into the water, wave at me, and I'll wave back. And we'll wave them bye together," he adds, showcasing New Orleans' signature wry humour.
And here comes a gator now, gliding along with the swagger that only a beast that has defied evolution can, its mighty tail carving ripples in the murky waters. Further down, amid a tangle of gnarled tree trunks, drifts an olive-green scaly head, all but melding into the brown water strewn with leaves.
With 14,100 of its 28,300 hectares protected for wildlife, Honey Island Swamp harbours many of these prehistoric creatures.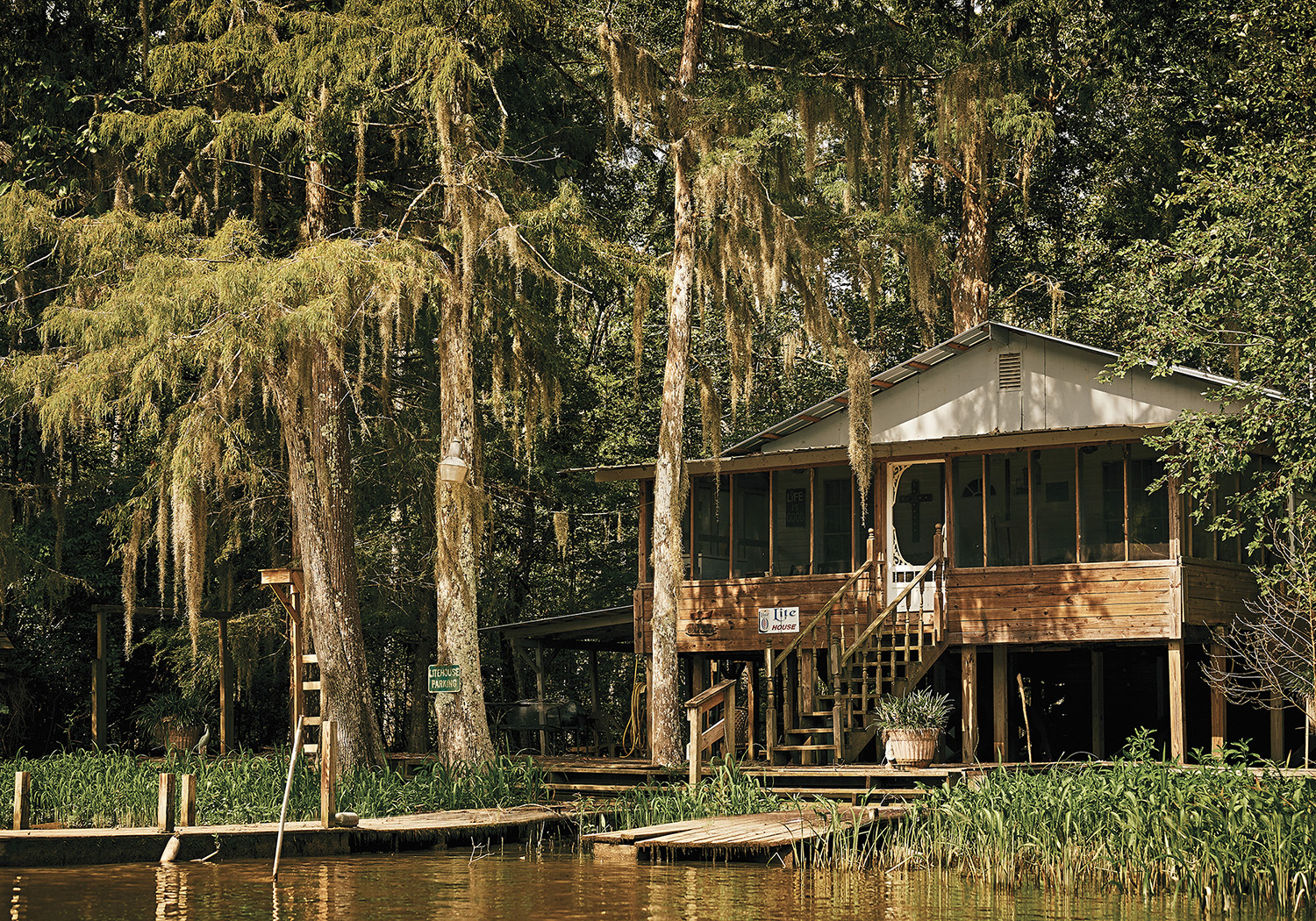 "You don't have to be faster than a gator to escape it," says Judah, clearly setting up the punchline to his favourite joke. "You just have to be faster than the person you're with."
Cajun Encounters, cajunencounters.com
Most creative garden
Set amid 4.5 hectares in the City Park, the Sydney and Walda Besthoff Sculpture Garden roots its works of art in nature: a giant spider crawling beneath an oak tree, a mound of violins floating in the lagoon, a ladder propped against a window disappearing into the leaves.
Thank you to New Orleans & Company for hosting us. Visit neworleans.com for more inspiration.
Book your flight to New Orleans with Air Transat in a few clicks.
Cover photo credits: Benoit Brühmüller
The comments and contributions expressed are assumed only by the author. The recommendations, intentions or opinions expressed are not necessarily those of Transat AT Inc. or its affiliates. See terms of use of the Air Transat website.