A Lyon day trip to Dijon is one that should include wineries, mustard (of course!) and bikes. With its beautiful timbered buildings, impressive wine and mustard pedigree, Dijon is a perfect place to just wander and take in the sights. The small but lovely historical heart of the city is pedestrian and bike friendly, and although we agree that the cobblestones make for a somewhat bumpy bike ride, it is worth renting one. A bike is an ideal way to get a quick overview of the town or to take out on the road to experience the gorgeous countryside in this part of France. Here are our top picks for a fun day trip to Dijon from Lyon.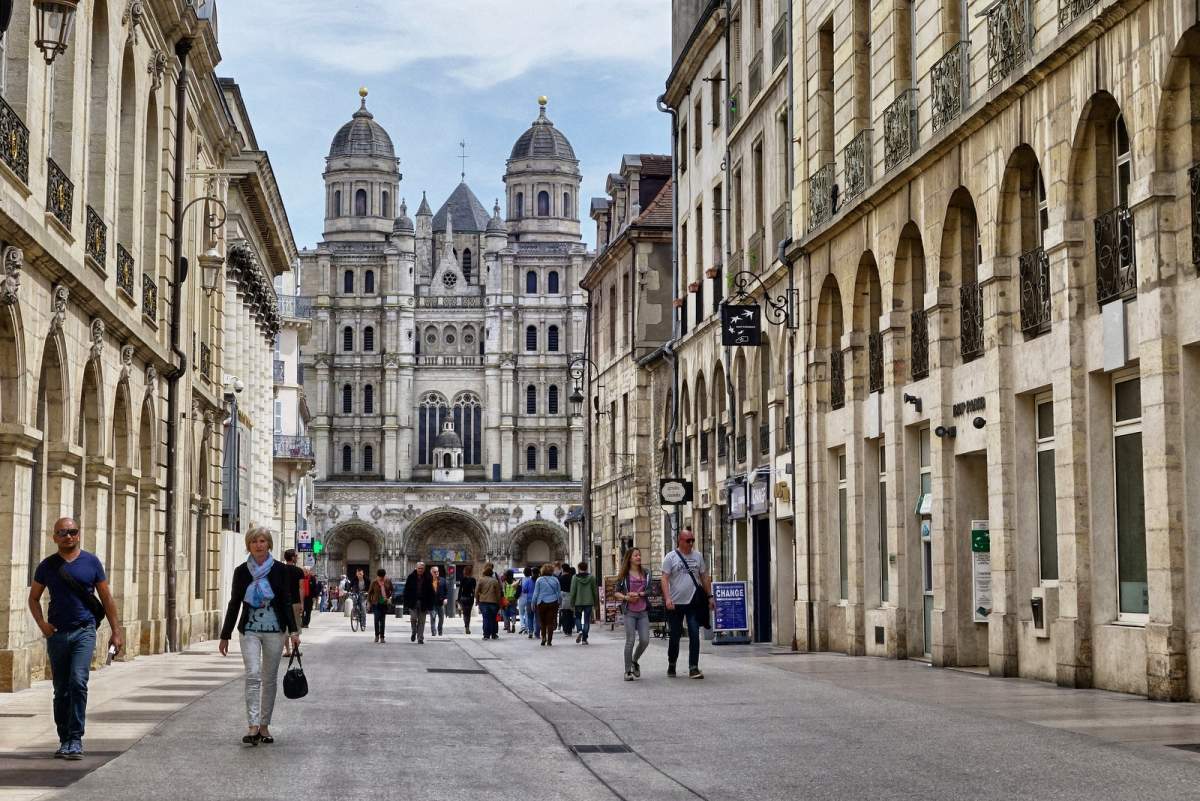 France's Great Wine Route Starts in Dijon
Les Routes Des Grand Cruz (Road of the Great Wines) has been designated as a UNESCO World Heritage Site and the city of Dijon is where it all begins.  Along the trail you can discover 38 pretty little villages, all with their own distinct claim to wine fame.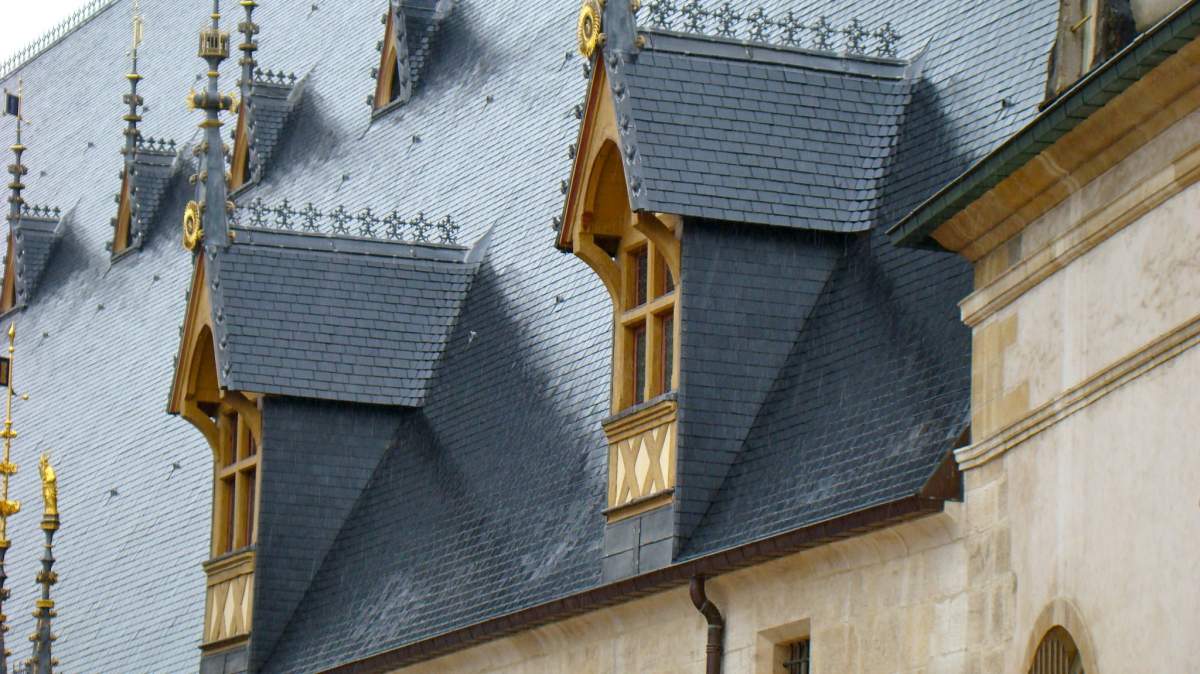 The signposted trail, look for the brown signs with grapes, runs about 60 kilometers in length from Dijon to Santenay, France. It would be quite a challenge to traverse the length of the Grand Crus in a day and do it justice so here are our recommendations to get the best of the route during your day trip to Dijon.
The first stop on your visit to Dijon should be at the city's very helpful tourism bureau. The Dijon Metropole offers a fantastic selection of guided tours, individual or in groups, starting from half-day and longer, which also include wine tastings.  The tourism office also supplies maps of both the city and wine regions and they even provide bike rentals.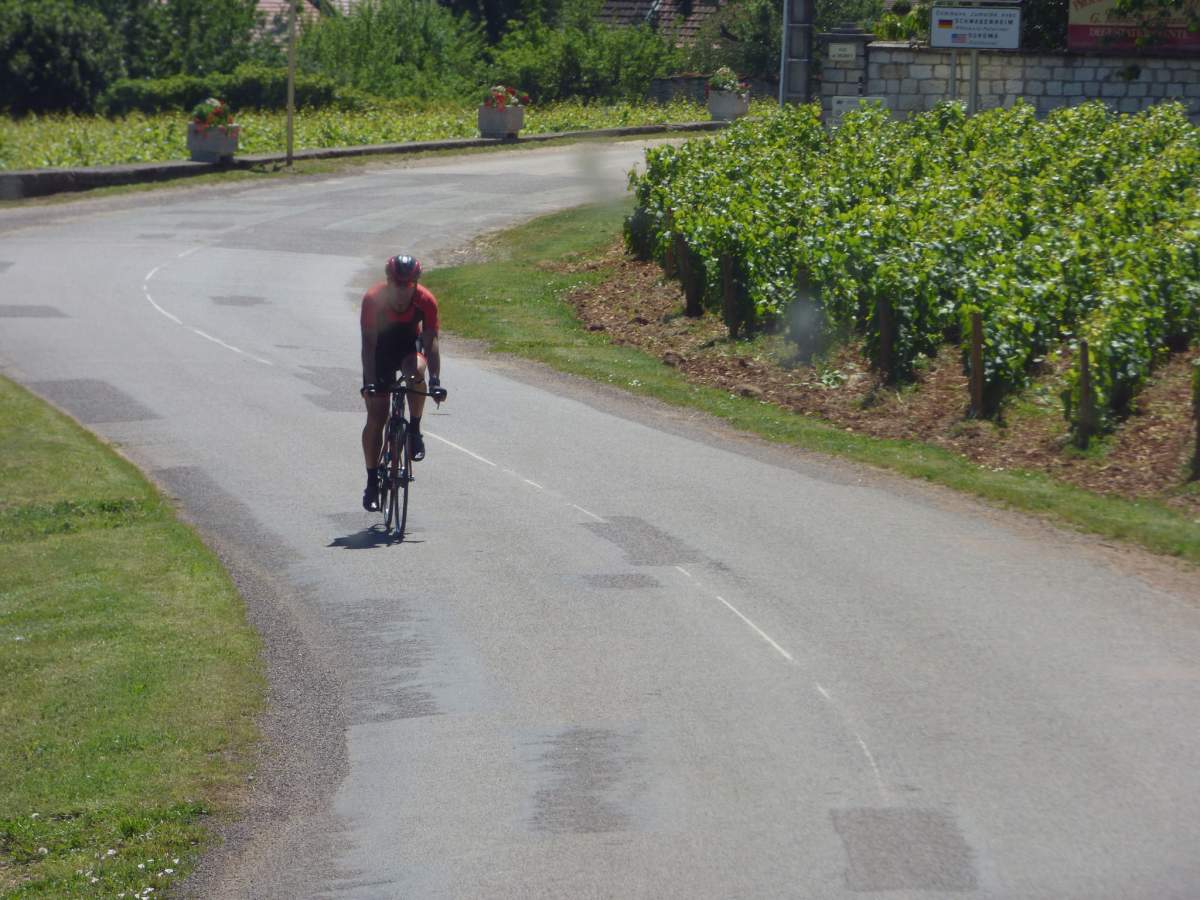 Be sure to also ask for the 'Owl' Trail booklet while at the centre, this is a self guided walk in the city, called Parcours de la Chouette, shown by owl arrows and numbered owl plates in the ground. There are 22 stops in all, signifying interesting and important places to see in Dijon. The booklet or app with the description of stops is available for 3.50 € is available many different languages.
Bucolic Biking Along Les Routes Des Grand Crus
If you want to do a self-directed winery tour, you have many options but our two favorites both involve getting on a bike. Yes, you can go quicker by car, but there is something so very special about a quiet bike ride along this famous route, you become part of it, you are one with the road, the country and the vines.
1. Dijon to St. George Du Nuit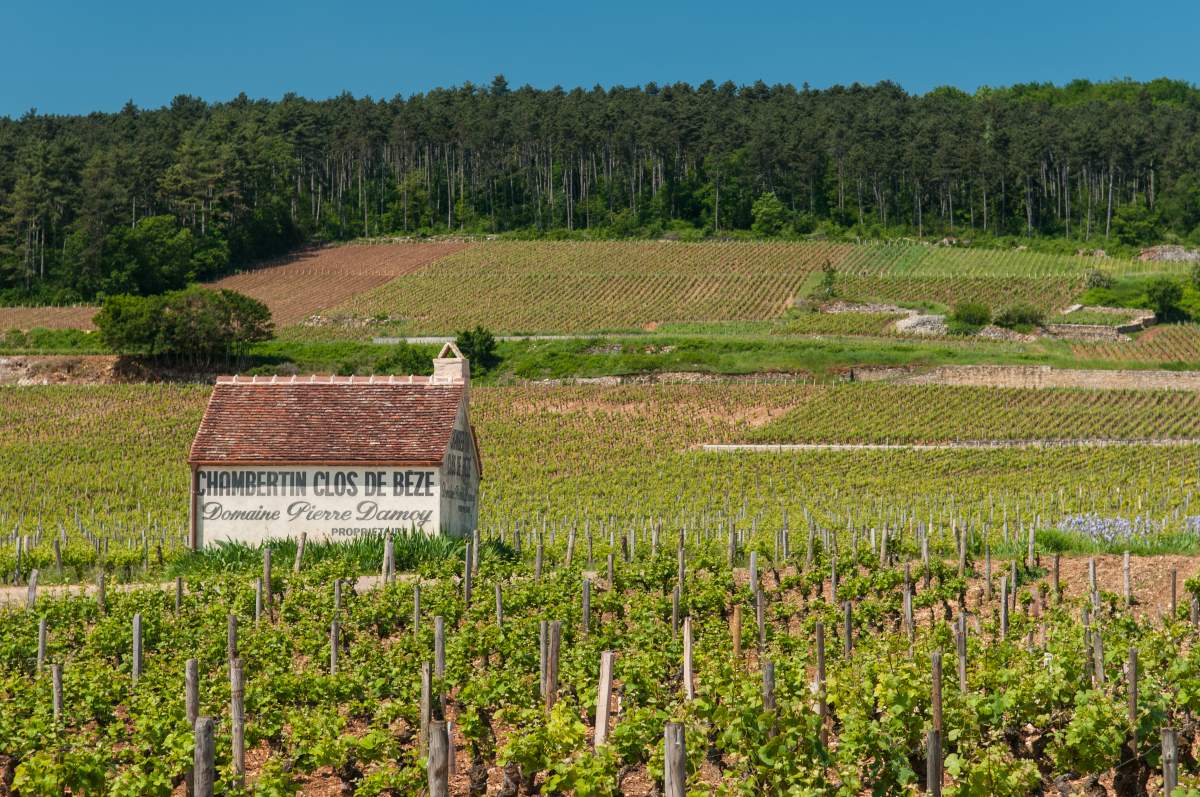 This option starts in Dijon and heads out towards St. George Du Nuit. If you prefer red wine this is where you will discover some of the best reds made in France and perhaps the world. This is where you will find famous wineries such as Romanee Conti, Clos de Vougeot, and Gevry-Chambertin all located just a short distance south of the city. Romanee Conti, home to the world's most expensive wine, unfortunately it is NOT open to the public but you can bike along the vineyards, and perhaps drink in the rarified air surrounding the winery.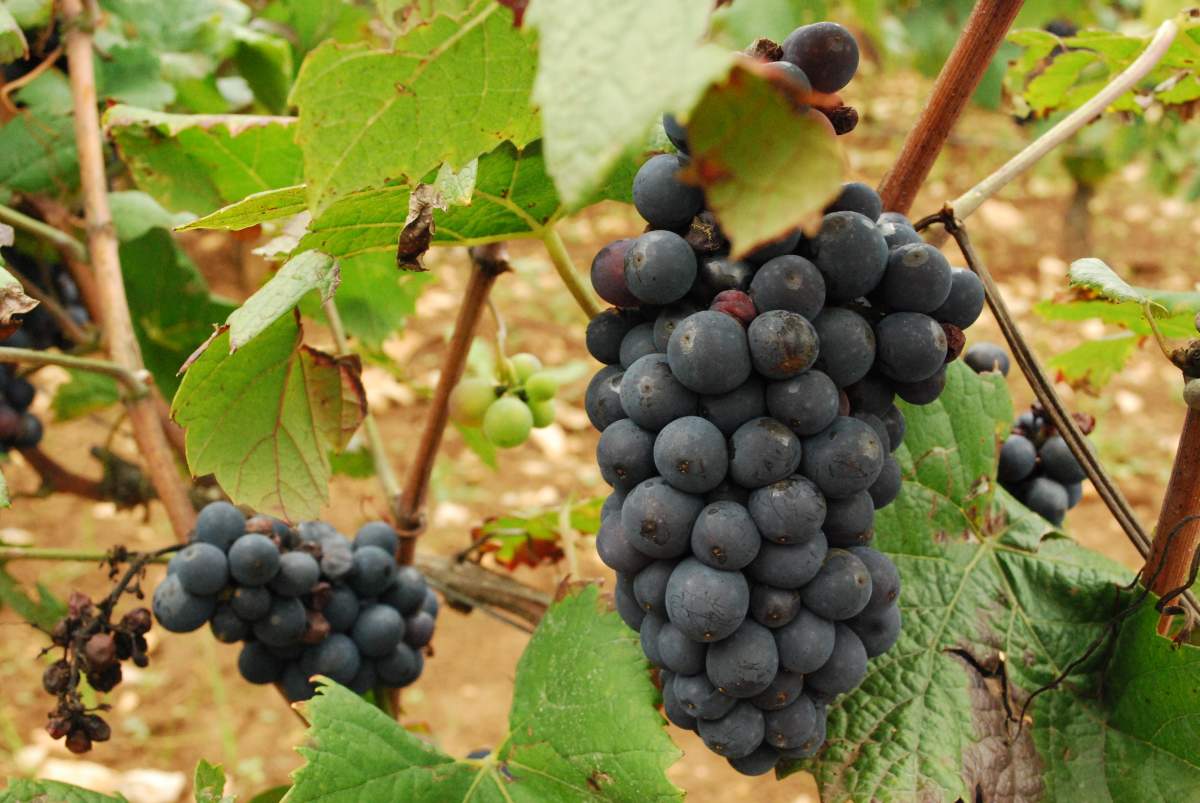 2. Beaune to Meursault/Puligny-Montrachet
Since we are partial to whites we opted to take a short twenty-minute train ride to Beaune and after a stop at the Grand Café for a yummy coffee with warm cream, we headed to the Beaune Tourist Bureau to pick up maps, rent a bike and then pedaled out towards the famous vineyards of Meursault and Puligny-Montrachet.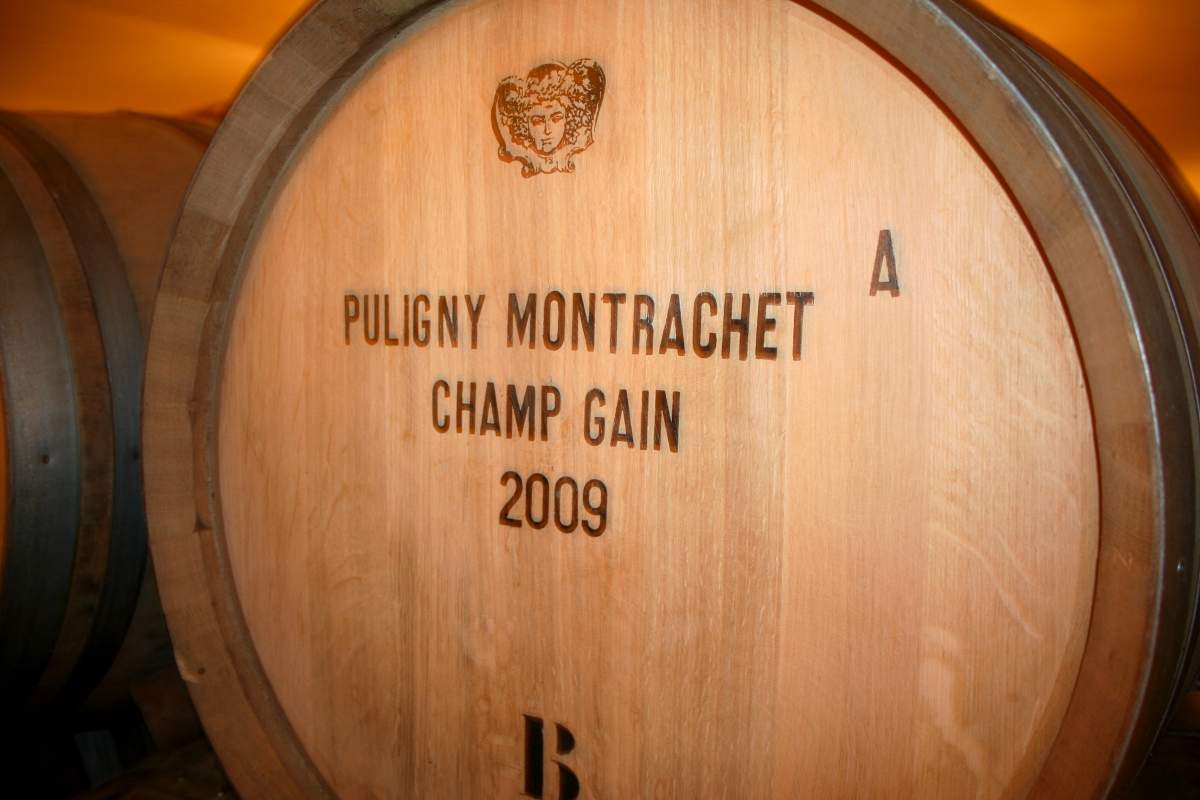 There is a dedicated véloroute called the Voie de Vigne (the Vineyard Way), and the route to Puligny-Montrachet is a short but beautiful 12km ride through rolling vineyards and photo-perfect villages. Remember to pick up some lunch fixings in one of the villages and stop at Volnay right next to the veloroute where there are tables available for a quiet picnic. What a perfect way to spend a day in France, sitting under a shady tree, looking at the beautiful scenery, enjoying a picnic and a bottle of very good white wine, life is good.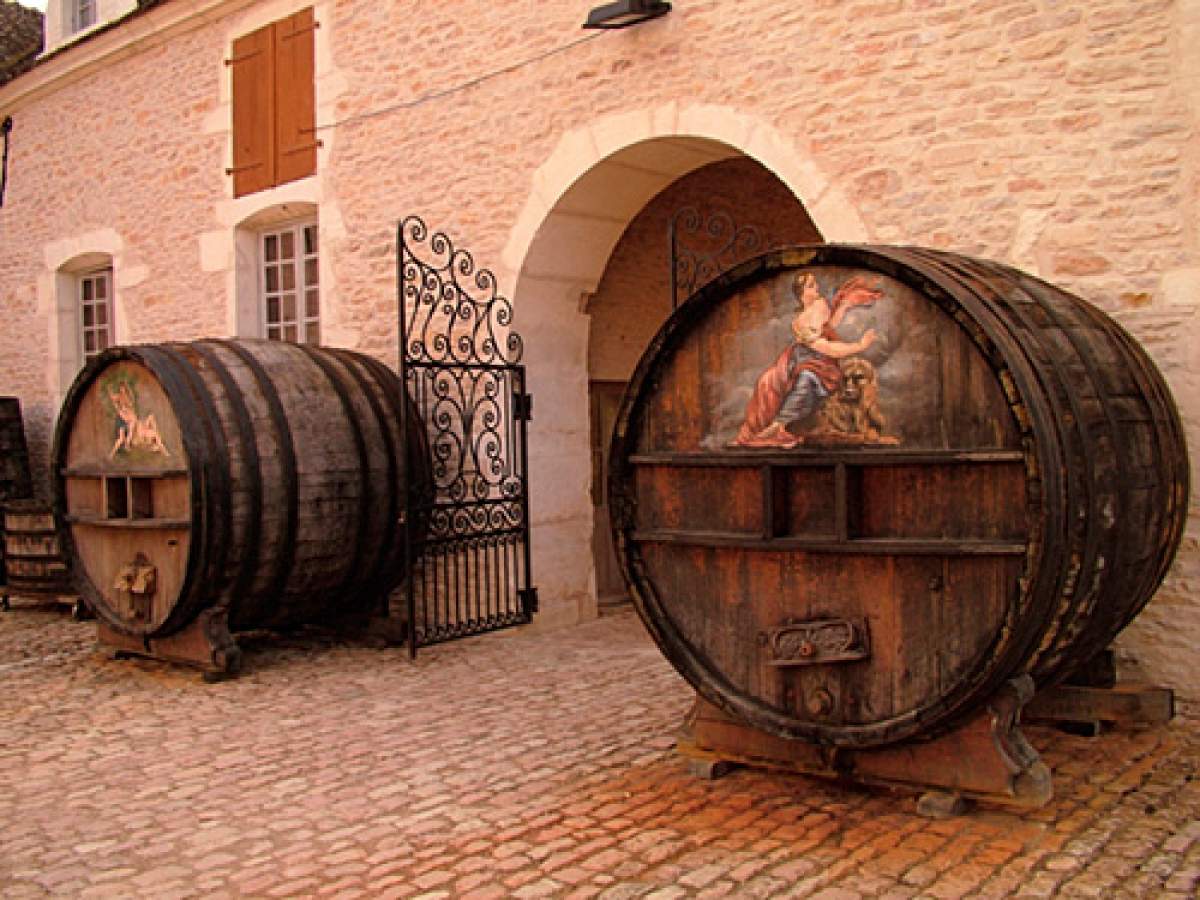 Tip: Most wineries are closed between 12 and 2pm. If you are interested in wine tastings, it is wise to research and book tours and tastings before you head out, some wineries don't hold tastings and ones that do may book up quickly.
Dijon Mustard Must-Haves
If you are in Dijon you really must experience all things mustard while in town and this means a visit to the Maille and Fallot Boutiques, both located in the historic town centre.
Dijon mustard is the traditional mustard of France and the town of Dijon has been the centre of mustard making for centuries, unfortunately though, most of the production has moved out of the city and into neighbouring villages. So, although you won't be able to take in a mustard production tour while in town, you can still experience mustard heaven in the boutiques.
Boutique Maille in Dijon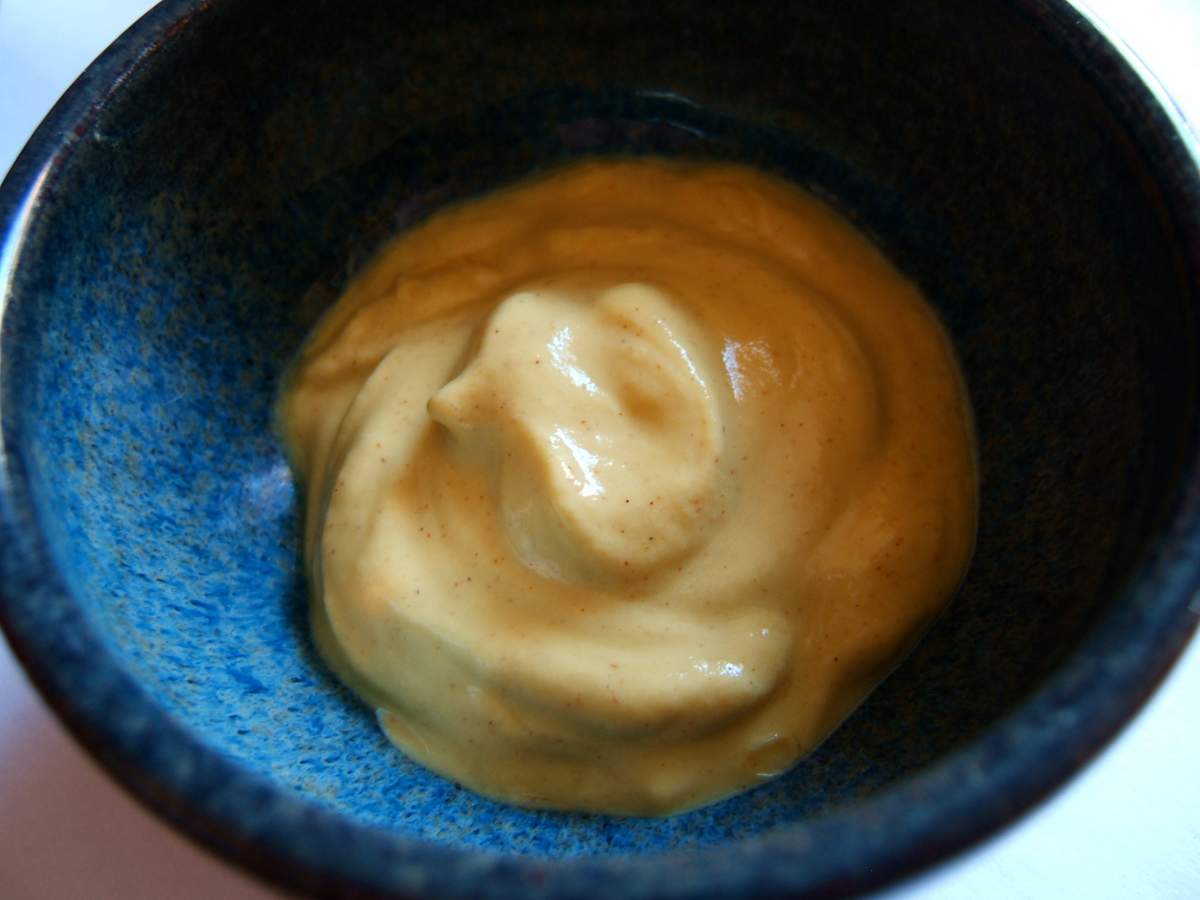 How can you resist? A visit to Boutique Maille offers up tastings, and gorgeous packages perfect for gifts to take home. Best of all you can fill up a pretty little ceramic jar with your choice of deliciously unique Dijon flavors like fig and coriander, chocolate (?) or our ultimate favorite honey balsamic mustard, oh so good.
 32 Rue de la Liberté, 21000 Dijon, France
La Moutarderie Edmond Fallot

Belly up to the tasting bar at this pretty little mustard shop in Dijon. The store offers over 30 great varieties of mustard, and the many flavors we tried were all delicious. Edmond Fallot is the only manufacturer of mustard left in Dijon and it is lovely to be able to buy this iconic locally made mustard in the town that has brought us the delights of tasting Dijon mustard on our baguettes. C'est très bien!
16 Rue de la Chouette, 21000 Dijon, France
There's so much to see and do on a day trip from Lyon to Dijon so put a wine and mustard tour at the top of your must-do list! Start planning your visit to Lyon and its spectacular nearby towns today with flights from Air Transat.
Cover photo credit: Dennis Jarvis
The comments and contributions expressed are assumed only by the author. The recommendations, intentions or opinions expressed are not necessarily those of Transat AT Inc. or its affiliates. See terms of use of the Air Transat website.