One of the most popular things to do in Rome Italy is to visit the ancient ruins of the Colosseum. It's an incredible piece of architecture but is also full of fascinating history that most people haven't heard.
The Colosseum was Built Shockingly Fast
This entertainment amphitheatre is the largest in the world measuring 189 meters long, 156,000 meters wide and 50 meters tall. It once housed over 50,000 spectators and had 80 entrances. Yet it only took nine years for 60,000 Jewish slaves to build with stone and concrete and was opened in 80AD. Even today with modern technology this would be a feat to accomplish
It Wasn't Always Called the Colosseum
The original name was the Ampitheatre Flavium after the Flavium dynasty but over the years it became referred to as the Colosseum because of its proximity to the statue of Colossus in Nero's Park. Interestingly, a coliseum is a generic term for any entertainment amphitheatre but the one in Rome is spelled slightly differently and capitalized.
Gladiators Weren't Exactly Volunteers
Gladiators were often prisoners or slaves given the opportunity to become gladiators instead. They attended a military-style school to prepare to become a gladiator.
It was a grueling position as they often fought people or animals to the death.
The Odds Were Often Against You
Over 500,000 people and one million animals died in various games. At times up to 10,000 animals were killed in one day. In fact, many exotic animals around the world were near extinction because of the demand for them in the Colosseum.
Sometimes gladiators did not fight other men but in fact animals. And if the gladiator did manage to kill their animal opponent that did not guarantee they could live. That was up to the Emperor to decide, he would signal with a thumbs up if their lives would be spared.
ALSO READ: 7 Reasons to Visit the Vatican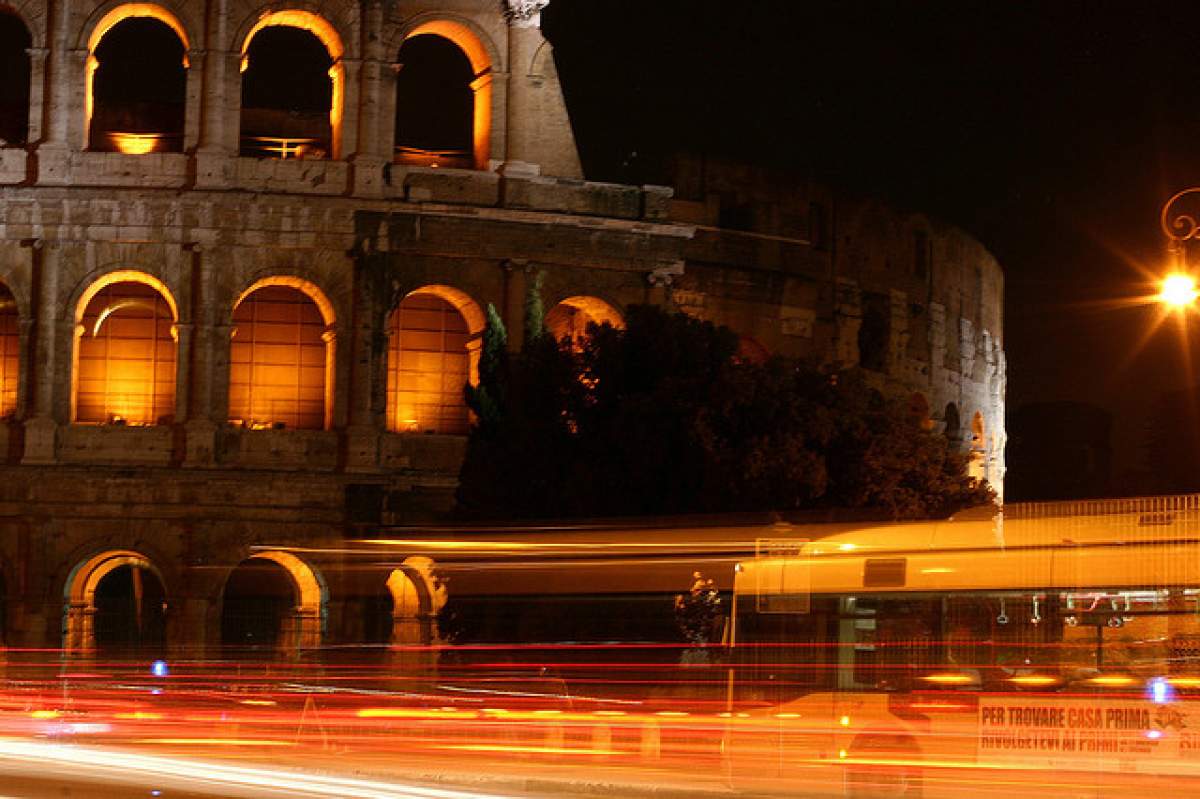 The Colosseum Was Not Used for the Movie Gladiator
Although Ridley Scott was given permission to shoot at the Colosseum, it was simply too small and difficult for such a grand movie production. Instead he built a replica at Fort Ricasoli in Malta where the movie Troy was also shot.
Although it's rumoured to have cost nearly one million dollars to build, it was only a temporary set with two levels, the remaining were CGI. The movie set was removed and Fort Ricasoli was returned to its original state after shooting.
The Ampitheatre Was an Expensive Peace Offering
During this period Emperor Vespasian wasn't well liked, and so he decided to build an arena for public entertainment. Although he died before the project was completed, his son Titus, who also suffered from lack of support, continued to the project. It was a means to combat the poor public perception that Emperors had a lavish lifestyle but did not help the common people. The Colosseum was a way to keep Romans happy, by providing free entertainment and food during events.
But after close to 400 years the fighting ended, not because of cruelty but due to the expensive costs of training gladiators and finding exotic animals.
The Colosseum Is Not Shy to Make Political Statements
While the death penalty ended in Italy in 1948, whenever a sentence is overturned or a region also ceases to offer the death penalty the lights in the Colosseum change from white to gold.
Today it Remains One of Italy's Greatest Architectural Feats
The oval building included incredible details as drinking fountains, washrooms and an awning to pull over seating when the daytime sun was too strong. When it rained they stretched tarp-like material across the top.
Over the years nearly two-thirds of the Colosseum have been destroyed, mostly from the earthquakes in 847 and 1231. To visit this impressive site, visit Air Transat.
Cover photo credit: BaconIsMagic
The comments and contributions expressed are assumed only by the author. The recommendations, intentions or opinions expressed are not necessarily those of Transat AT Inc. or its affiliates. See terms of use of the Air Transat website.