Swaying in a hammock under a palm tree, listening to the ocean breeze, with the latest bestseller in one hand and a tangy margarita in the other is the definition of a relaxing Mexican vacation. But for those adventurers and explorers, the Yucatan Peninsula is also full of adrenaline pumping activities, which will surely satisfy your wild side.
I moved to Cancun to seek out adventure. I am always looking from the jungle to the ocean to find it. There is truly something for every level of adventurer from extreme explorer to leisurely voyager.
Mexican Caribbean Sea
The Mesoamerican Reef has brought millions of visitors to Cancun and the Riviera Maya and even after 12 years of living here, it still takes my breath away. The Mexican Caribbean Sea offers an underwater playground for all, with the expansive reef of brightly coloured corals and rich sea life. I don't travel anywhere without my mask and snorkel, I can always find a place to jump in and meet fishy friends. An afternoon at the rustic beach club Garrafon de Castilla on the nearby island of Isla Mujeres is the perfect spot. You can feed the thousands of fish that surround you just steps from the beach. My most memorable snorkeling experiences have been in the sleepy fishing village of Puerto Morelos, taking a trip in a "panga" boat to the nearby reef and having my son name all the fish he could see at only four years old is something I will never forget. While I wish I could say I have done it all underwater, I still have some big bucket list items to cross off, I am eager to check out the MUSA underwater museum and can't wait to face bull sharks in a dive in Playa del Carmen.
The Jungle of the Riviera Maya
When your fins are dry, it's time to fly through the jungle of the Riviera Maya. I don't recommend exploring the jungle on your own (the Maya version of the leprechaun, a mischievous little creature called an "Alux" will do all he can to get you lost!), but there are choices galore for safe guided trips. I've visited numerous "eco-adventure parks" in the Riviera Maya, each with their own vibe and adrenaline specialty. The ziplines at Selvatica are tremendous and hold a special place in my heart, my son's first zipline experience was here when he was only 3 years old!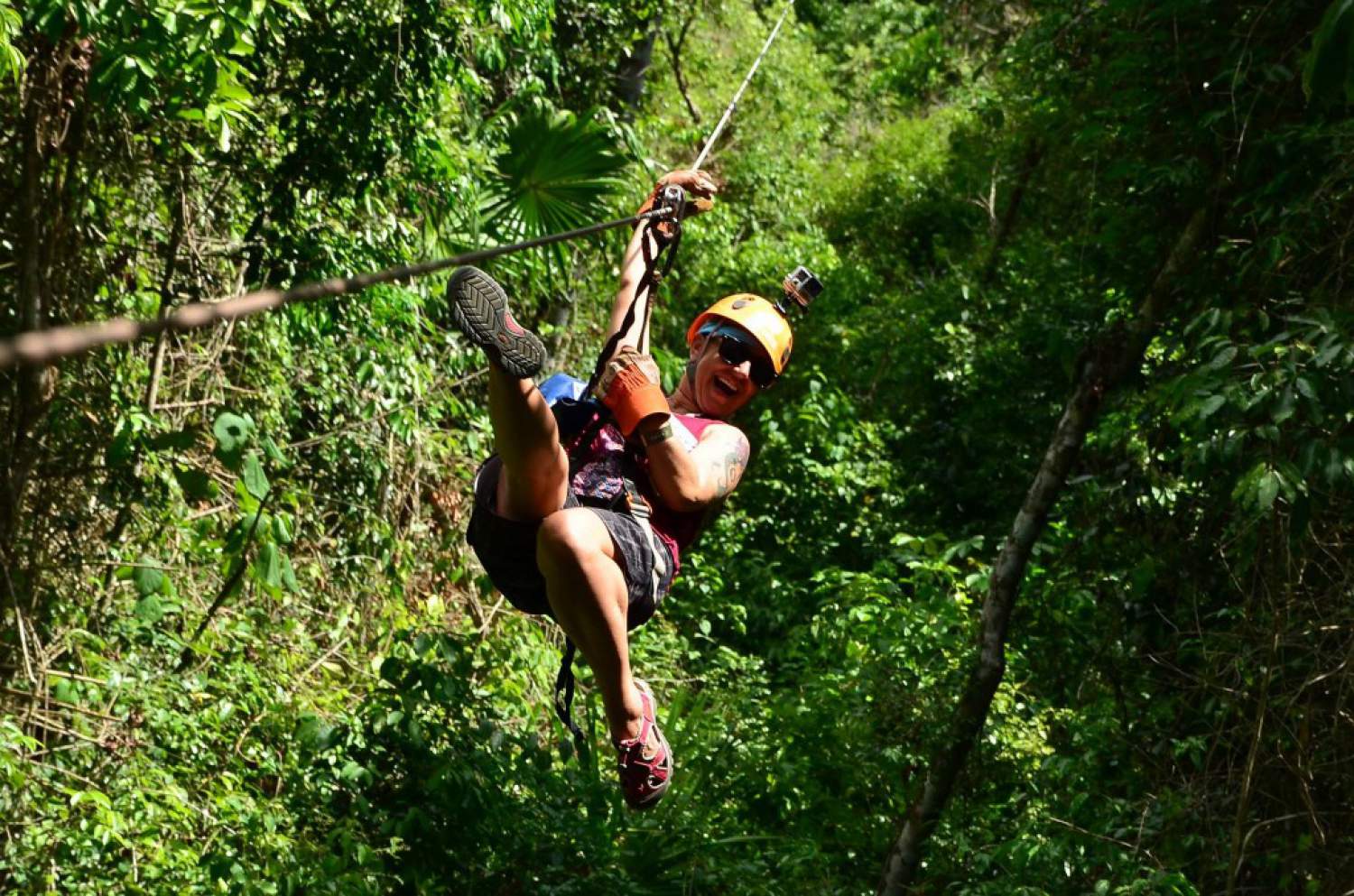 Rappeling into a cenote (a natural limestone sinkhole sacred to the Maya) at Xenotes is like descending into a mysterious underworld of stalactites and stalagmites and crystal clear waters. A day of racing ATVs down jungle trails at Native's Park introduced me to my best friend. We've been inseparable since our day of mud and speed and a whole lot of laughter, definitely a bonding experience. Keep your eyes wide open during your jungle adventures, the trees are full of exotic wildlife and the monkeys are well-known camera thieves.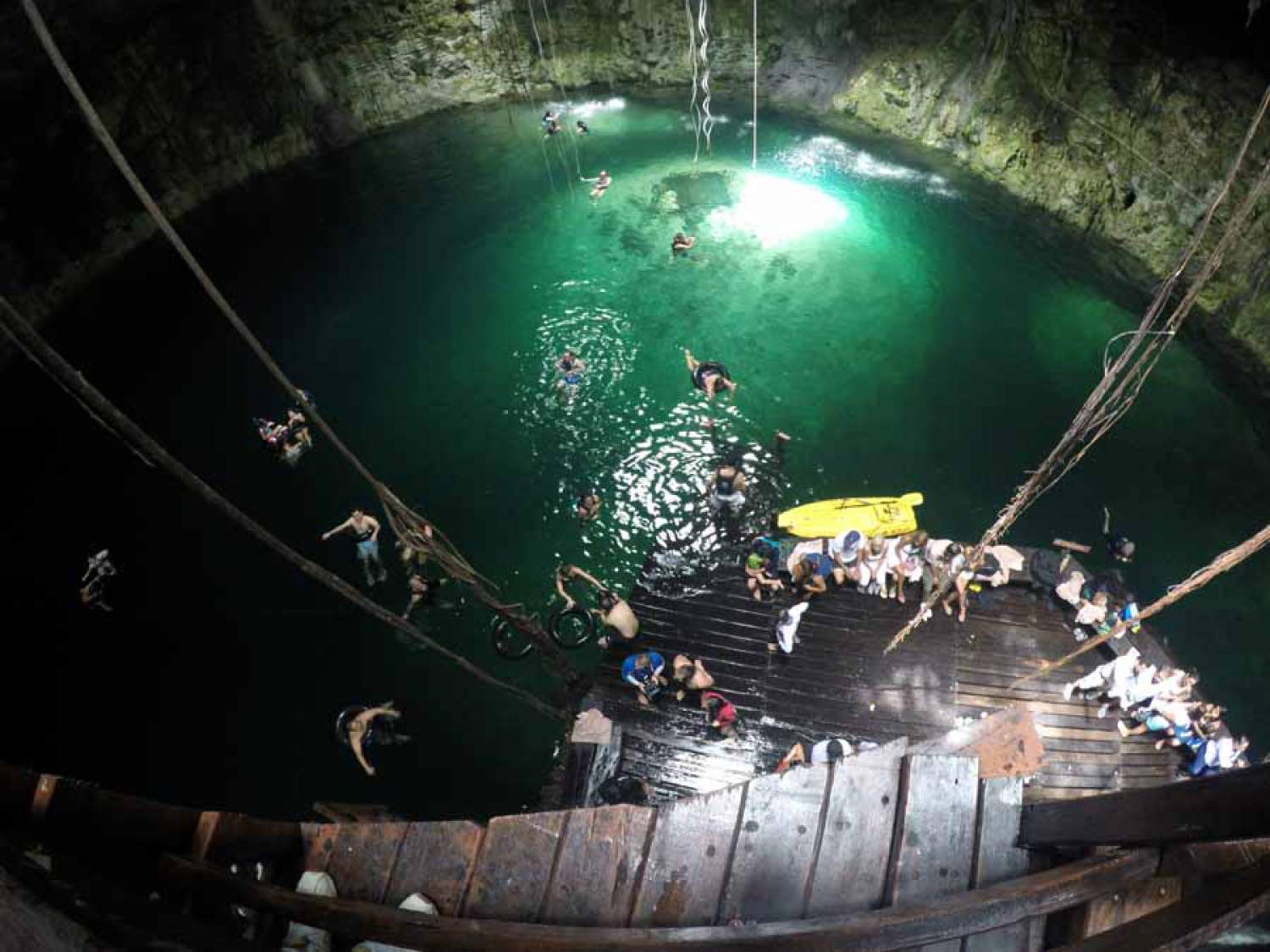 Jet skis, sailing, water-skiing, deep-sea fishing, kayaking, sky diving, snorkeling with whale sharks, racing exotic cars, the list of adventures in Cancun is endless and I am doing my best to live them all. Push your limits and do something extraordinary on your travels, share an out of this world experience with your fellow travellers and go beyond the hammock and margarita. You will return to "real life" rejuvenated, with fantastic stories of bravery and photos of more than just your toes in the sand and the (admittedly glorious) buffet at your resort. Your body, mind, heart and soul will thank you.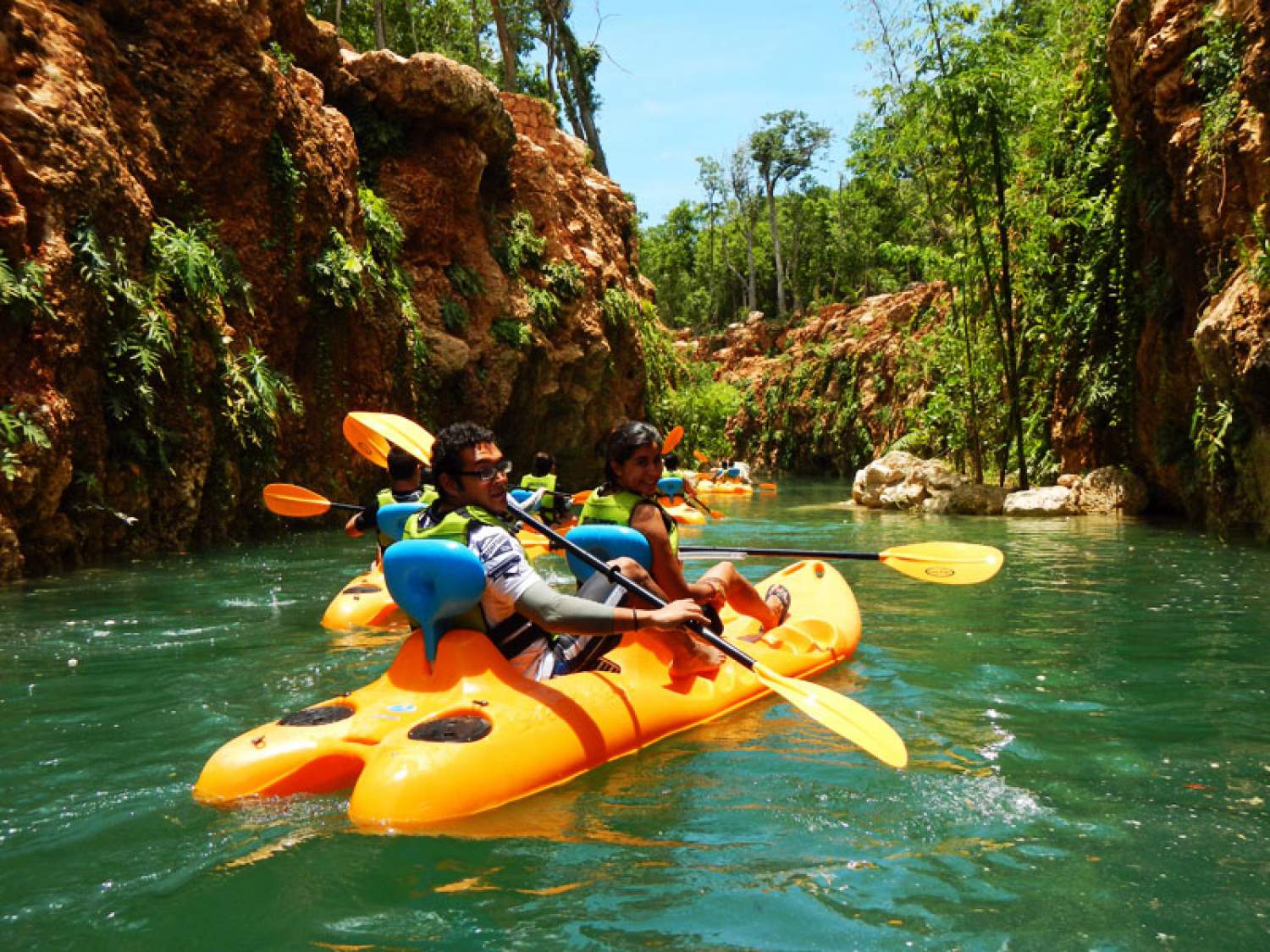 Cover photo credit: Kelly McLaughlin
Fly to Cancun, Mexico and experience all of the adrenaline-pumping activities the destination has to offer!
The comments and contributions expressed are assumed only by the author. The recommendations, intentions or opinions expressed are not necessarily those of Transat AT Inc. or its affiliates. See terms of use of the Air Transat website.