Although many tourists first visit the beaches Cancun, Playa del Carmen or Puerto Vallarta there are so many incredible beaches for a holiday in Mexico.
La Paz is on the Sea of Cortez and as a commercial port, it's not quite a traditional beach town like the others. Sure, you can walk along the seawall, known as the malecón, but it doesn't have the beautiful feel of the Caribbean.
ALSO READ: Where to Scuba Dive in La Paz
But that doesn't mean you should discount La Paz. There are some amazing beaches just outside the city that are quite easy to get to as many buses travel that way each day. You don't want to miss these beaches near La Paz.
Balandra
Just 20 minutes north of La Paz is one of the most popular white sand beaches with beautifully clear water. Located in the Bay, the area is sheltered and the water is shallow, making it perfect for families.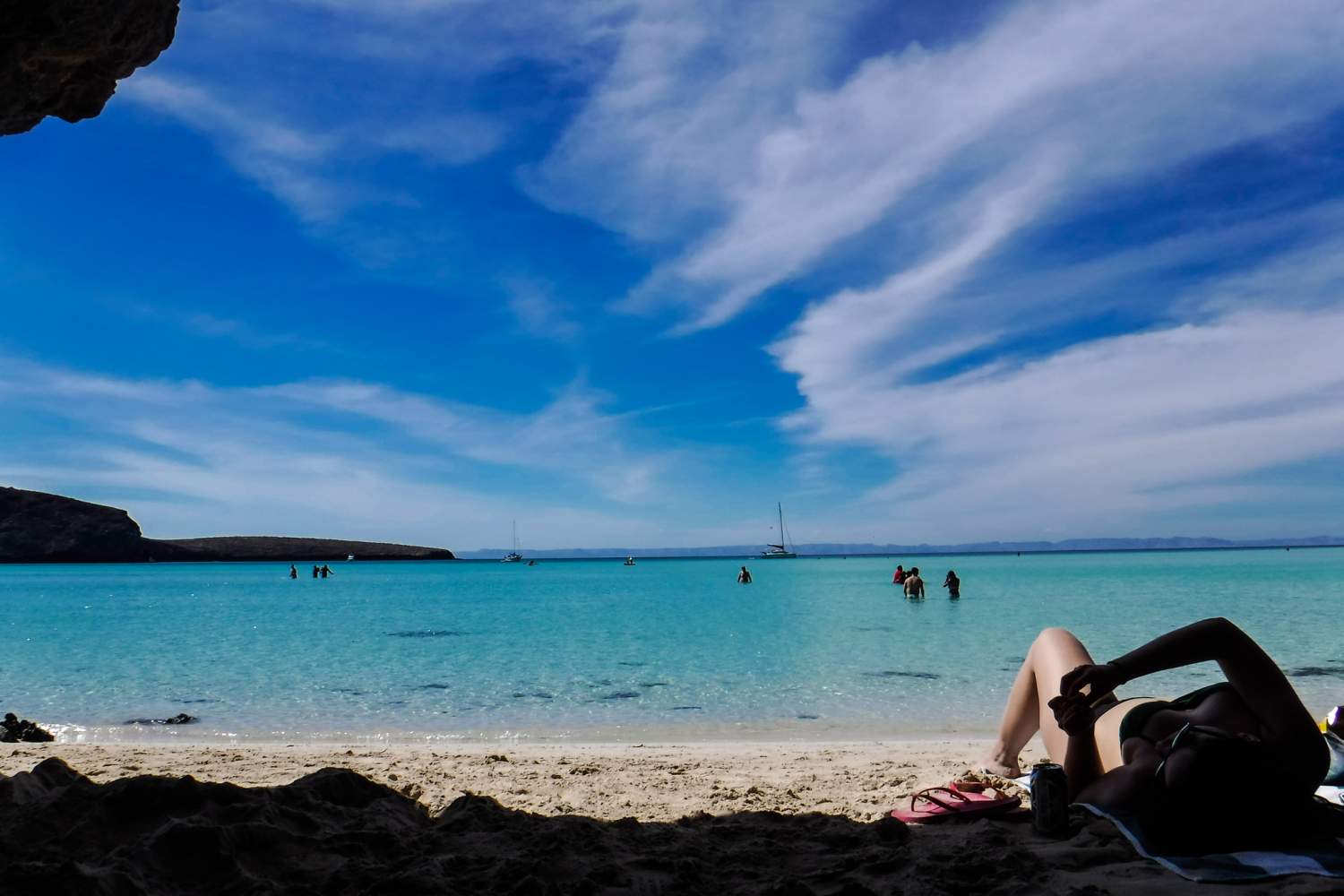 Beginner snorkelers love the clear waters and it's also a great spot for birdwatching. The calm waters of the mangroves are perfect for sea kayaking or stand up paddleboarding. Although once it was an undiscovered beach, it was named the best beach in Mexico in 2016 and so it can get a bit crowded. Yet, it is still quite undeveloped as there are no formal restaurants or washrooms. While there are some concession stands, it's best to bring your own food, water, and an umbrella for shade.
Take note that you may need to keep an eye not to step on the occasional stingray in the shallow waters simply shuffle your feet in the sand to give them notice.
Playa Tecolote
The farthest beach from La Paz, just at the tip of the Bay, this is a great beach if you want lots of activity.
Tecolote means owl in Spanish, and the beach was named for a rock overlooking the beach that locals say looks like an owl.

Unlike neighbouring Playa Balandra, the water is quite deep and great for swimming. It also is much more developed, with lots of spots to rent water sports equipment like jet skis and paddleboards, along with visiting beach bars and great seafood restaurants with local lobster.
You can see Isla Espiritu Santo to the north and it's the best spot to book a boat trip there to see the nature reserve. With turquoise water and fine white sand it's the closest to a Caribbean experience.
Isla Espiritu Santo
Although this island off the tip of the Bay requires a bit more effort to reach, it's well worth it and quite easy to do. It's best to get a tour of the area.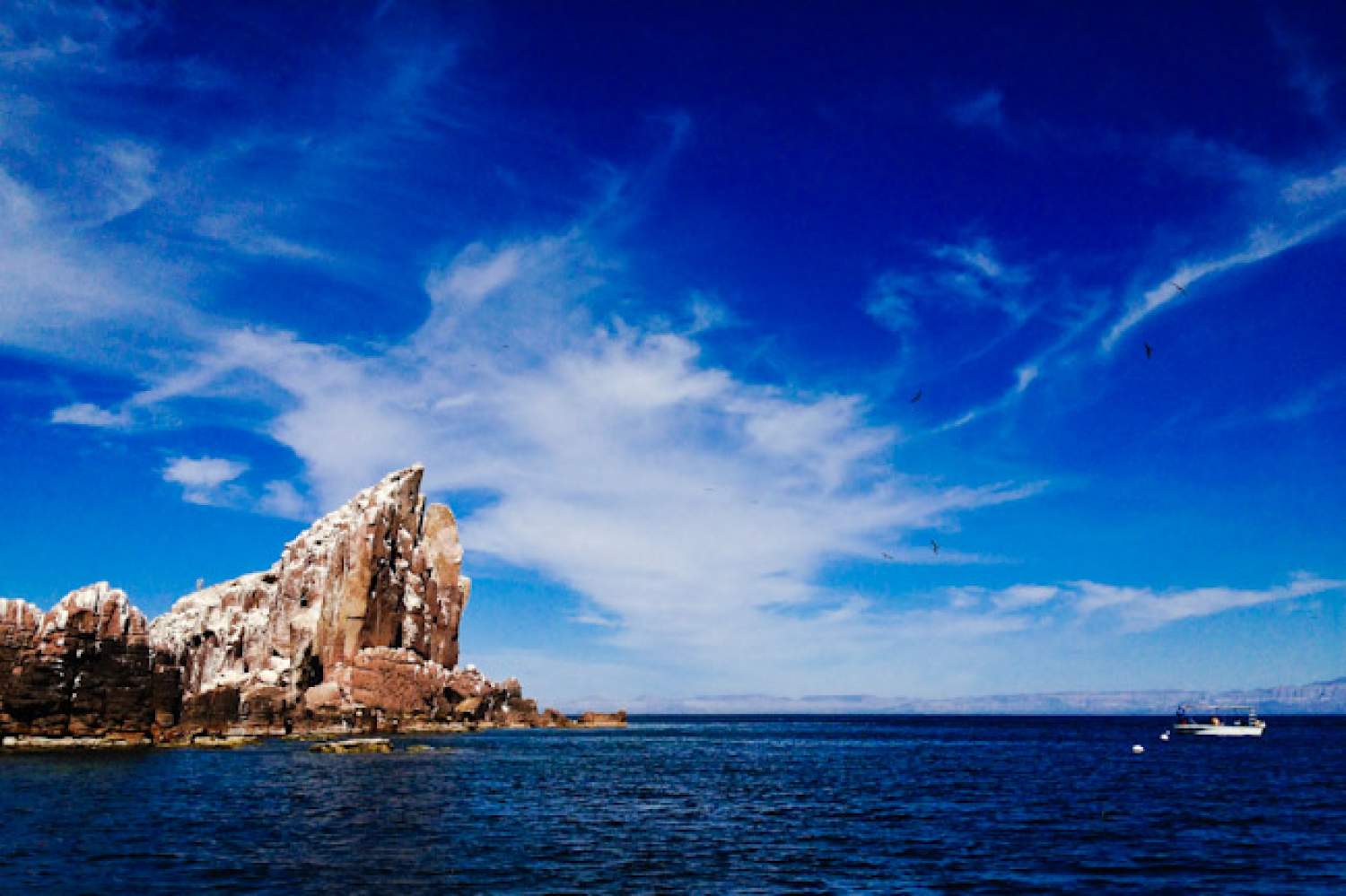 The island and surrounding area is a designated UNESCO biosphere reserve. Children and adults both rave about the wildlife experience as the boat to the island is usually accompanied by dolphins and it may be possible to see a whale shark in the winter months.
As well, the Los Islotes islets are home to a colony of hundreds of sea lions that love to play with snorkelers. Birdwatchers also love La Gaviota Island, home to blue-footed boobies, which are most commonly found in the Galapagos Islands.
Playa El Tesoro
There's a reason why this beach is called the treasure. There was once a pirate's buried treasure and it was actually found, and it included the largest pearl in the Baja region. This beach is very popular with families as it has shallow waters, perfect for children, but also the amenities of food, a restaurant, a children's playground and palapa umbrellas for rent.
The Malecon
The malecón is the sea wall in La Paz. As a commercial port, it is not recommended to swim in the water as it is not clean. However, that doesn't discount the beach as one of the best spots for a sunset. The white sand beach is beautiful and it's a fantastic walk to see the art along the 4-kilometre promenade that includes a statue of Jacques Cousteau.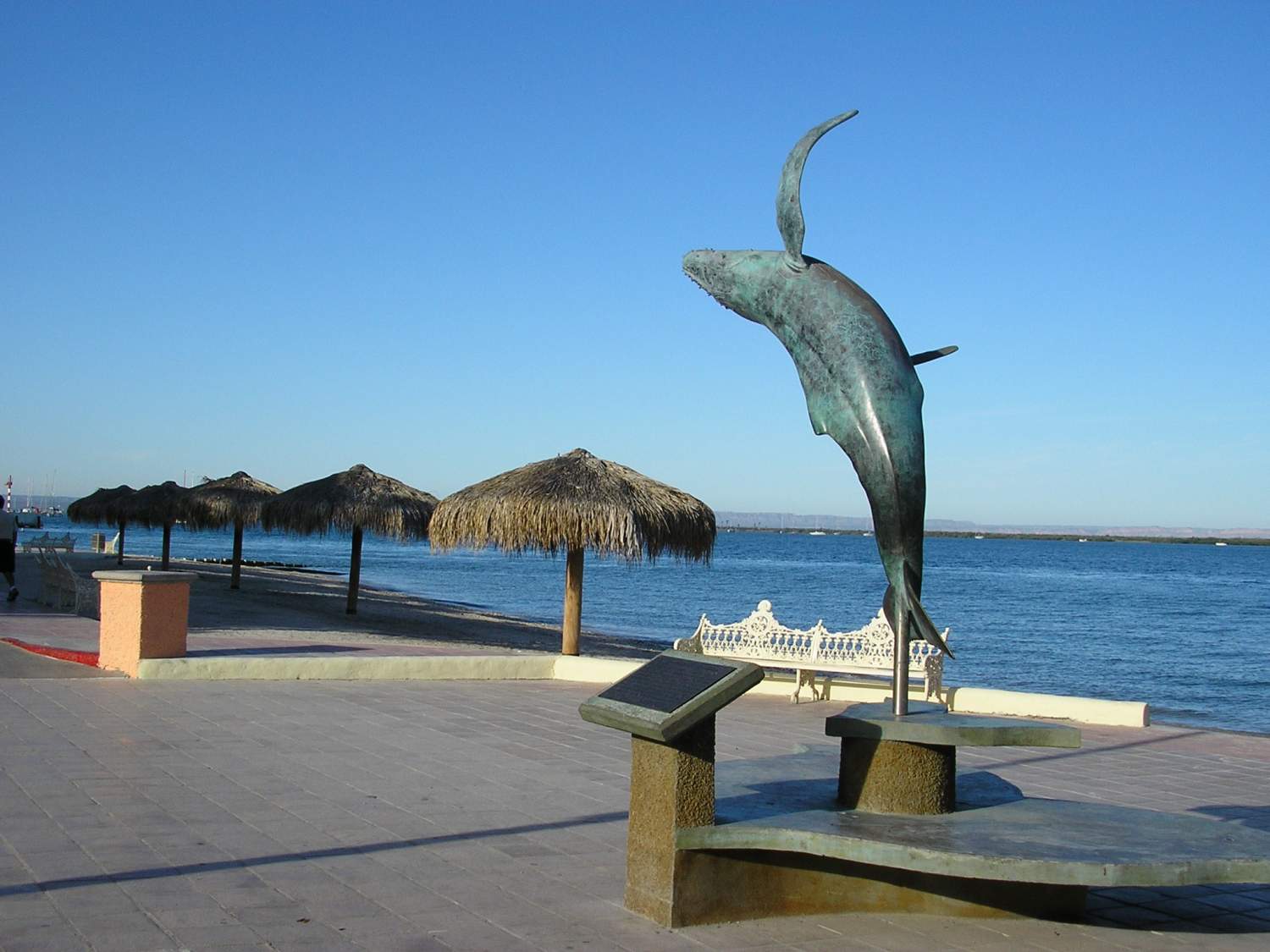 In need of sun and discovery? Leave for La Paz whenever suits you with Air Transat.
Cover photo credit: Manuel Cantero
The comments and contributions expressed are assumed only by the author. The recommendations, intentions or opinions expressed are not necessarily those of Transat AT Inc. or its affiliates. See terms of use of the Air Transat website.