Cuba is on my travel radar this year. I'm yearning to go back for a visit before the country opens up to U.S. tourism. I want to experience, once again, the places in Cuba I've fallen in love with, to walk on some of the world's best beaches and explore Cuba's unique culture.
A couple of years ago I spent a week in Holguin, Cuba and it touched my heart. We arrived immediately after a terrible hurricane had brought serious damage to the region. We met Cubans who suffered damage to homes and to their livelihood. The tourists were staying away, and with no tourists, there were no jobs. Despite all of the troubles they had to deal with, everyone I met on my trip was gracious and kind.
My husband and I brought supplies, tools, clothes, and toys packed in extra suitcases. (Yup, I broke my cardinal "only bring a carry-on" rule!) We wondered as we flew in, how would we find a home for all this extra stuff we brought? Not only did we find homes for everything, we met wonderful people who spoke to us about the hardships and the joys of life in Cuba.
They were so eager to talk about their love of Cuba and to show off their unique culture. Their hospitality was truly amazing. Here are a few of the wonderful things I discovered during my trip to Cuba.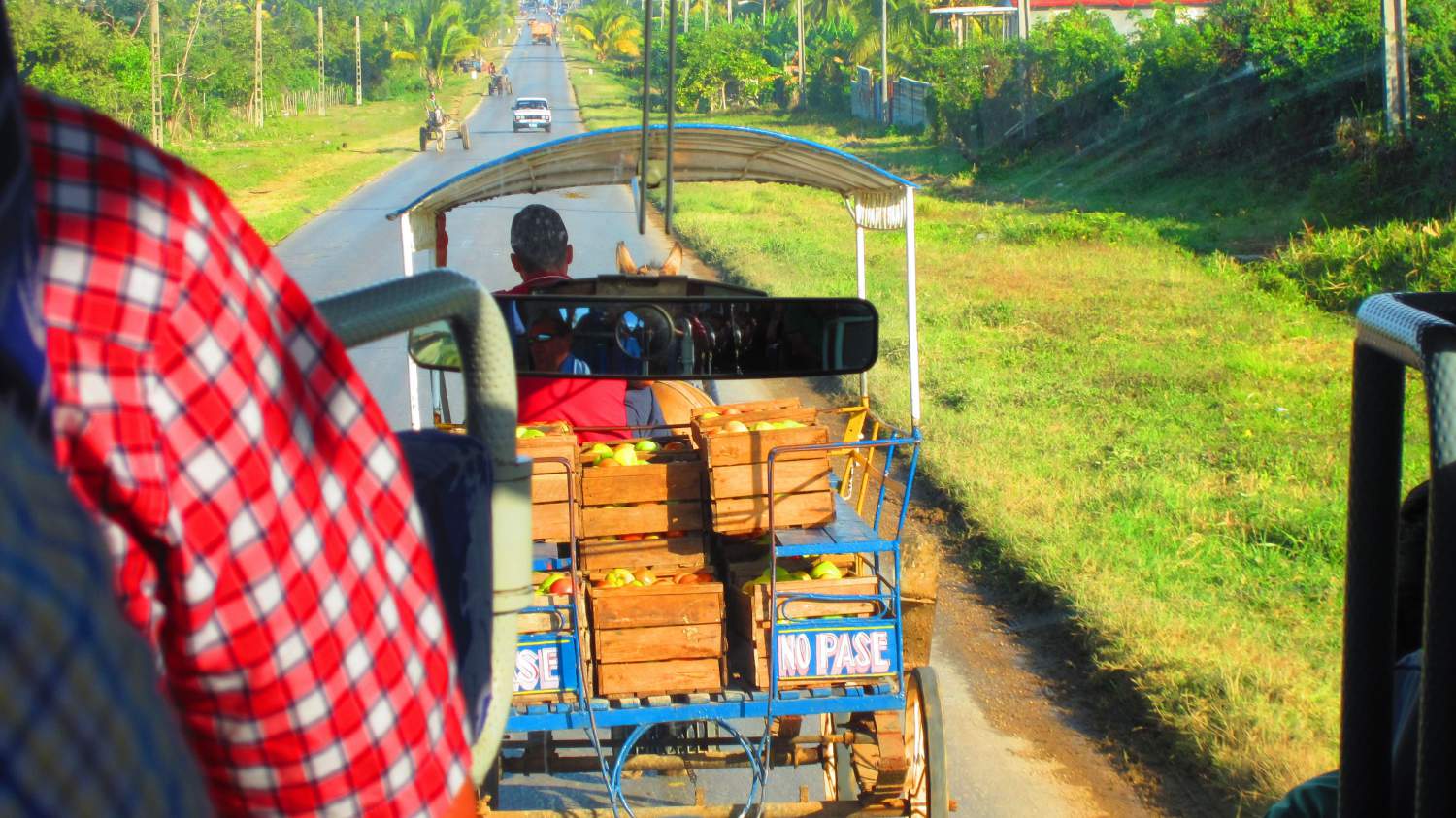 Beautiful Cuban Beaches
Cuba is famous for its beautiful beaches, and with more the 300 natural beaches, travellers are spoiled for choice. With warm turquoise water, miles of sugary white sand and a few mojitos, Cuba's beach scene is a recipe for tropical bliss.
Feeling Mid-Century Mod in Cuba
When our plane landed at the airport in Holguin City, I immediately had the feeling we'd gone back in time. Cuba's impressive fleet of '50s American cars, the liberal use of horses and buggies, and the grand art deco buildings made me feel as if I had entered a warped version of America in the mid-20th century.I've been to a few Caribbean islands and, during those visits, I kept thinking that it would have been great to travel back in time and experience the islands 50–100 years ago before they were spoiled by rampant development. Well, I no longer have to wonder—Cuba is about as close as you can get to experiencing the Caribbean au naturel, as the island is virtually untouched by development. There were a few large resorts on this part of the island, but nowhere near on the scale of most warm weather tourist destinations. For every resort in Cuba you have miles and miles of beautiful, unspoiled countryside.
Cuban Music
Cubans love music, and the island both celebrates and actively supports its musicians. You'll find music everywhere in Cuba: on the beach, in the resorts and on the streets. While wandering around a small beach town in Cuba, a group of musicians stopped us and asked if they could play something for us. We requested the song "The Girl from Ipanema" ("Garota de Ipanema"). Within a few seconds, they were playing the most beautiful rendition of this song to us, on a street corner in Cuba. It was absolute magic.
Holguin City
Holguin City—with its galleries, old colonial buildings and many historic plazas—makes for a great day trip. Hire a guide to avoid the constant annoyance of hucksters wanting to show you the "best" of this small city. For a great view of the city, leave the high heels at home and climb the 460 steps to Loma de la Cruz (the "Hill of the Cross").
My favourite places in Cuba are calling me back this year and I think I'll answer. Right now, Cuba is unspoiled, safe, and magical—highly recommended for a sun lover's vacation!

Find flight information and more great tips for travelling to Cuba here.
Cover photo Credit: Gavin Nguyen
The comments and contributions expressed are assumed only by the author. The recommendations, intentions or opinions expressed are not necessarily those of Transat AT Inc. or its affiliates. See terms of use of the Air Transat website.