The sandy beaches, turquoise waters and mountains covered in tropical forest inspired the famous explorer to name this country "the most beautiful land that human eyes have ever seen". Half a millennium later, the same idyllic landscape unfurls before our eyes at Cayo Saetia Island, near Holguin, Cuba. Once our feet have dried, we hop into a jeep and head toward a savannah-like landscape. In a happy turn of events, Cayo Saetia, once a famous hunting ground, has been turned into a wildlife preserve. Today, safaris in this part of the world are all about cameras and binoculars. Advancing carefully over the road, we suddenly glimpse a herd of antelopes parting the yellow grass as they bound toward a forested refuge. Soon zebras, some dromedaries, ostriches, wild boar, water buffalo and a lone giraffe all make an appearance only metres from the jeep: a little bit of Africa in Cuba.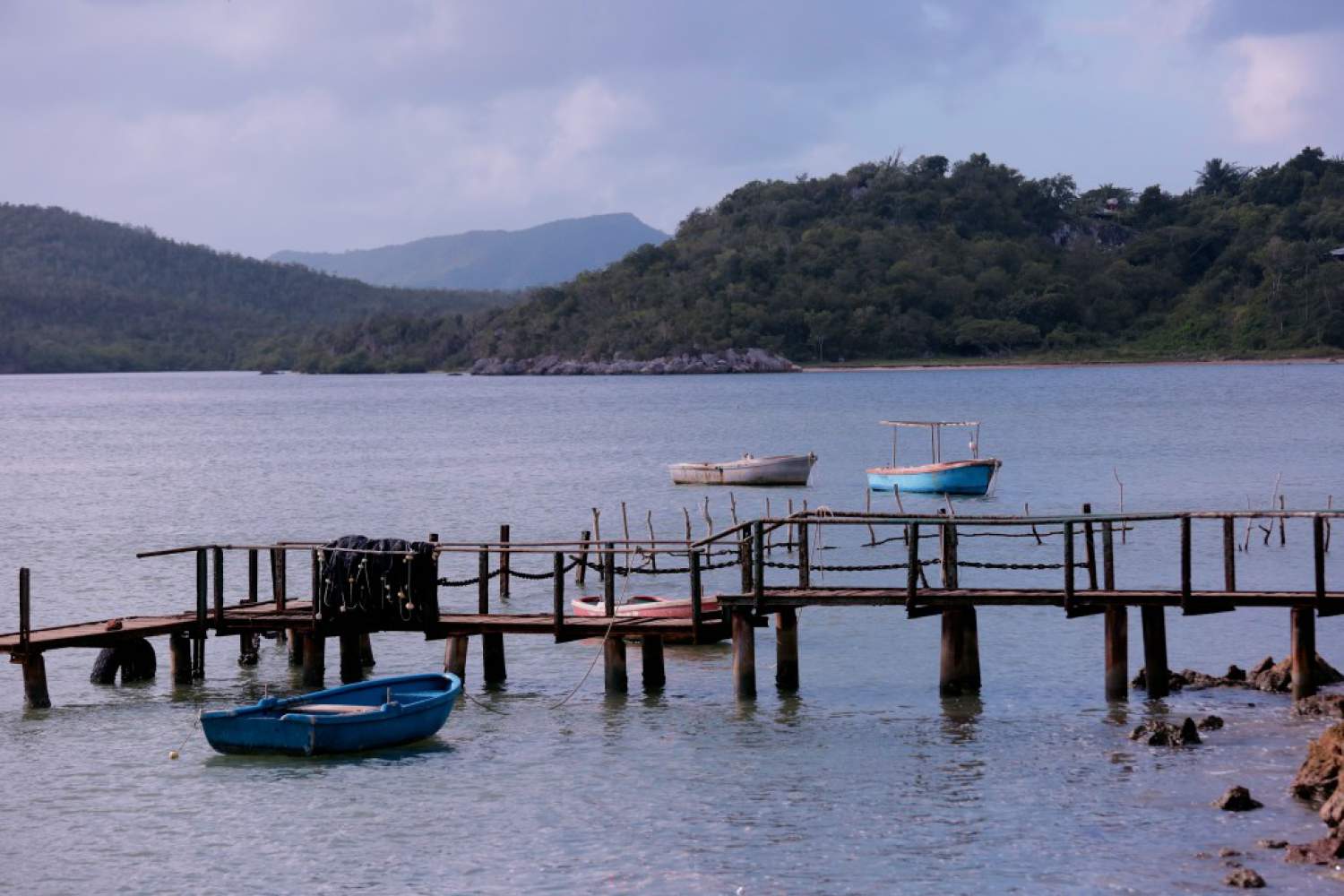 After this, the call of the wild comes in little puffs of dry, cool air from the heights of the Sierra Cristal. Then, we set off on the road to the villages of Mayari and Cueto, near Biran, birthplace of Fidel and Raul Castro. The asphalt gives way to iron-reddened earth, and nature asserts its primacy at the edges of the road. In sight of Salto de Guayabo, Cuba's highest waterfalls, the purple flowers of banana trees, pink hearts of pineapple plants and blood-red poinsettias grace the path that brings us to the falls nestled between two jungle-covered cliffs. The air is no longer either dry or cool, yet nature in Cuba is kind; the waterfall retains some of its fresh water in a pool, the perfect place to bring our temperature down and sample some freshly squeezed passion fruit juice. In an effort to stay cool, we head further up the mountain, toward the pine forest. It's time to park the car, pull on some hiking boots or get on a horse. Bathed in the scent of the evergreens, the footpaths lead into a hike with an oddly Nordic feel. Until, that is, the view reveals the lush, tropical valleys of the Sierra Cristal. It's our turn to fall in love. We take a deep breath, and dive down once again toward the sea. Slowly.
Find flight information and more great tips for travelling to Holguin, Cuba here.
The comments and contributions expressed are assumed only by the author. The recommendations, intentions or opinions expressed are not necessarily those of Transat AT Inc. or its affiliates. See terms of use of the Air Transat website.