Article originally published in the November 2012-April 2013 edition of the Atmosphere magazine. Read the latest edition here.
Nestled between majestic mountains and the Pacific waters of the Bay of Banderas, Puerto Vallarta easily lives up to its reputation as one of Mexico's most cosmopolitan cities. The truth is, visitors to this idyllic town are never at a loss for things to see and do. Yes, it does offer plenty of beaches, but the real charm of a Puerto Vallarta vacation lies in the city's bustling cobblestone streets, great restaurants, superb art galleries and amazing nightlife.
Things to See in Puerto Vallarta
El Malecon
Puerto Vallarta's kilometre-long seaside boardwalk is perfect for strolling, shopping, savouring a delicious meal and admiring spectacular sunsets. It also offers free WiFi.
Church of Our Lady of Guadalupe
One of the city's most endearing symbols, the church is a focal point for locals and tourists alike.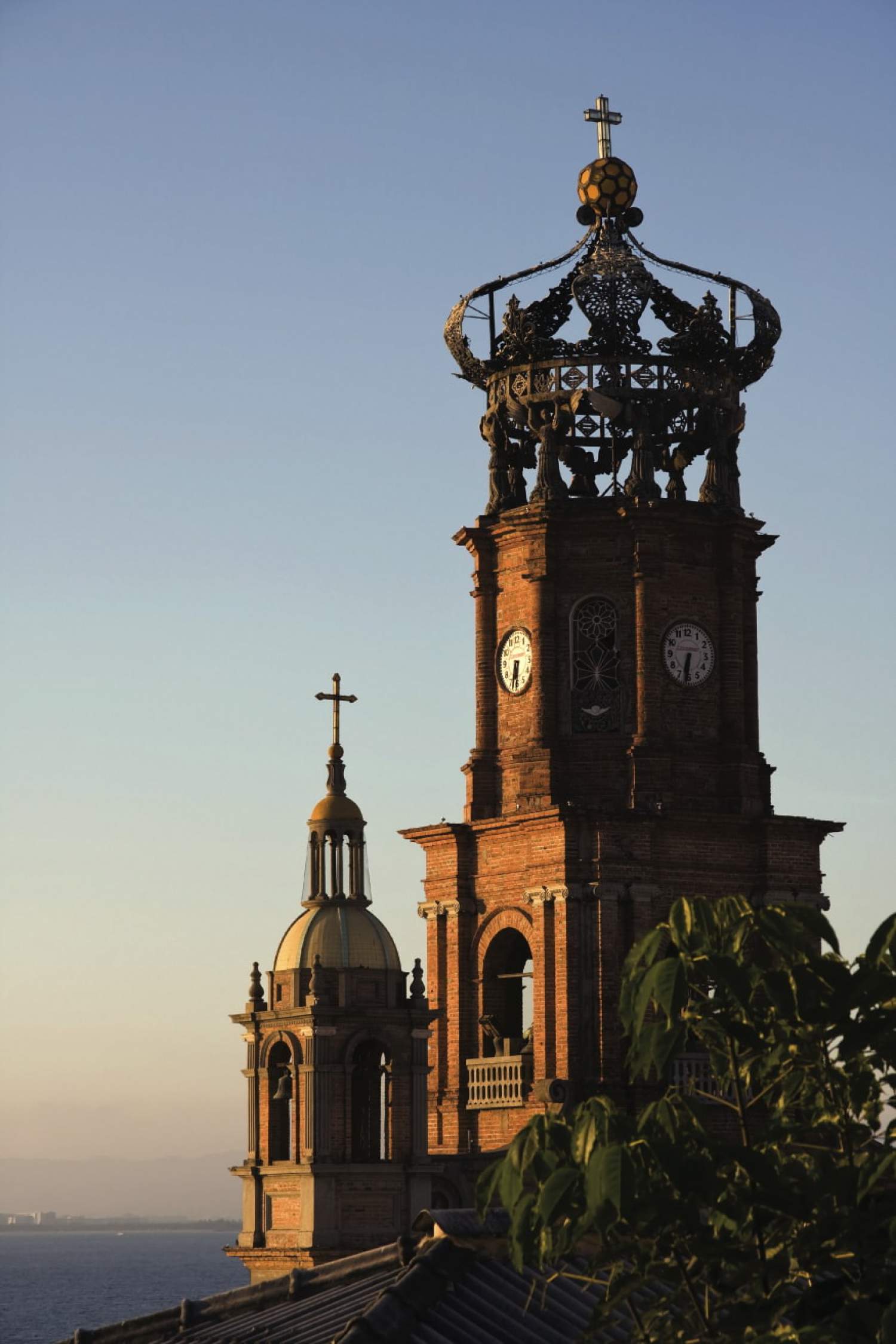 Old Vallarta
Also known as Romantic Vallarta, this lively neighbourhood is teeming with bars, cafés and restaurants. At the Old Farmer's Market, you'll find a variety of fresh produce and local handicrafts. It's also a great place to sample agua de jamaica, water infused with dried hibiscus flowers. Playa de los Muertos, the city's most popular beach, is only a few steps away. It's a must-see on your Puerto Vallarta vacation.
Things to Do in Puerto Vallarta
Sierra Madre
Leave the beach behind and spend the day hiking or biking in the nearby Sierra Madre mountains.
Tequila
Yes, it is a town! Visit a Tequila House and put your taste buds to the test by sampling the different types on offer: blanco, reposado, añejo and añejo premium.
Sayulita
This old fishing village, popular with surfers, is today a pleasant community keen to preserve its natural surroundings. You'll love its relaxed atmosphere and trendy shops.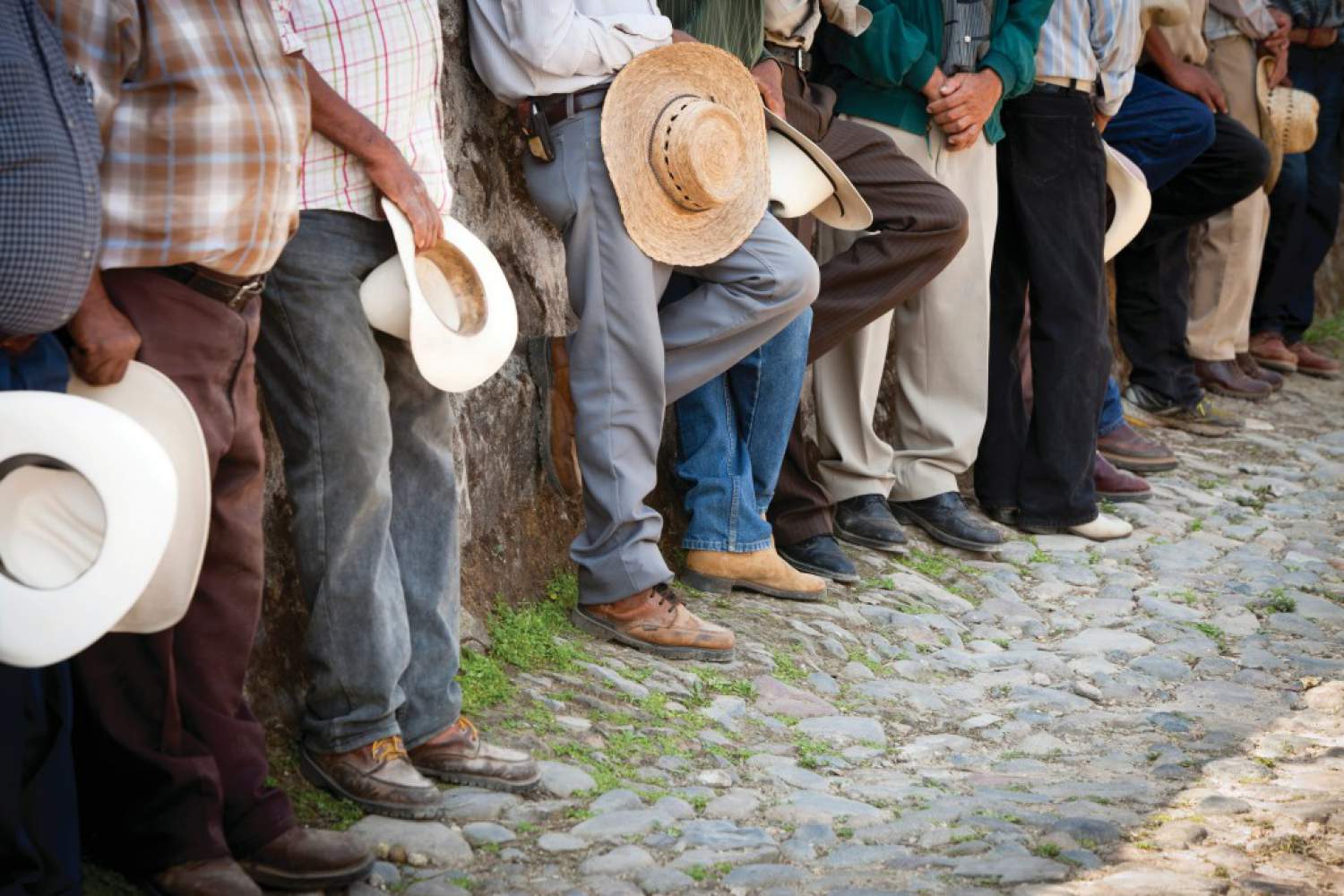 Where to Eat
Renowned as the culinary capital of Mexico, Puerto Vallarta hosts an annual gourmet festival in November. The 10-day event welcomes world-famous chefs and showcases an eclectic variety of food. While in this city, be sure to taste some of its unconventional specialties, like grasshopper tacos!
Café des Artistes
Chef Thierry Blouet offers fine French cuisine with a dash of Mexican flair. Ask for a table in the garden amid the gorgeous tropical greenery.
La Leche
Enjoy an "emotional culinary experience" in this monochrome space where French-inspired Mexican cuisine reigns supreme.
Dolce Vita
Boasting a wonderful location on the Malecon, this authentic Italian restaurant-bar offers excellent seafood pasta and pizza. The stunning sunset over the bay is an added plus.
Kensao Sushi & Bar
Savour exquisite sushi and other Japanese delicacies in a traditional setting, without leaving Mexican soil!
Where to Party
Punto V.
Located in the heart of Puerto Vallarta, this club offers amazing views of the Malecon and the beach. Dance the night away amid palm trees and VIP booths in an exclusive ambience.
La Strana
A newcomer to the Vallarta night scene, La Strana offers a different kind of party experience in an original setting inspired by the Middle Ages. The dance floor is surrounded by private sections, while the terrace provides a relaxed atmosphere.
La Nata
Located above La Leche, this elegant bar offers attentive service in a hushed atmosphere. Cold snacks are served alongside the drinks, which include some rather special concoctions.
Book your flight to Puerto Vallarta with Air Transat today!
The comments and contributions expressed are assumed only by the author. The recommendations, intentions or opinions expressed are not necessarily those of Transat AT Inc. or its affiliates. See terms of use of the Air Transat website.