Article originally published in the November 2014-April 2015 edition of the Atmosphere magazine. Read the latest edition here.
The Concept: Use Your Resort as a Base for Exploring the Destination
The hotel is a beautiful place to lay your head at night, eat fabulous food and pamper yourself during your well-deserved vacation to Mexico. However, to venture off the resort grounds and take the path less travelled can be an opportunity to go home with some amazing stories.
Meet Troy, Rodrigo and Karla, three of the charming and intrepid stars of our very own reality web series, TRAVEL BASECAMP, in which you can see them exploring some glorious trails, flirting with danger, embracing their spirituality, and generally enjoying the kind of awesome, adventure-filled experiences we all dream of having when we travel.
The Scene: Quintana Roo, Mexico, Where the Traditional Ways Live On
The Mayan language and rituals still play a vital role in Quintana Roo, Mexico—a state in the southeastern part of the country that also contains the resort city Cancun. Its mysterious ruins of Chichen Itza and Tulum draw awestruck visitors to the state from around the world. Colonial Spanish culture can also be felt in the charming squares of towns like Merida and Valladolid. Lined with white-sand beaches and mangrove swamps that anchor the land and filter the seawater, Quintana Roo was the perfect launching pad for our Basecampers' Mexican escapade.
The Characters: Troy, Rodrigo, Karla
Troy Peckham
Good-looking and sweet with a positive attitude and a fabulous new tattoo, Newfoundlander Troy makes his living in a profession that symbolizes his current obsession: travel. Having left the Rock, "the friendliest place on earth", as a teenager to make his way in the world, Troy, 32, lived first in Banff, then moved on to Spain and Italy, settling—for now, at least—in Toronto where he makes his living as a flight attendant.
When asked what the highlight of his basecamp experiences in Quintana Roo was, Troy didn't hesitate. "It was definitely the cenote!" (A cenote is a limestone sinkhole filled with naturally filtered water: the perfect pool!) The excitement and wonder resonate in his voice all these months later. "We got there really early in the morning, and the water was crystal clear. You could see 20 feet to the bottom. It was one of the most refreshing experiences I've ever had. It's a spiritual experience too. It's about so many things… The cenote we went to isn't that easy to get to, but it has huge spiritual significance for the Mayan people. You could feel it in there, the power and the beauty of the place."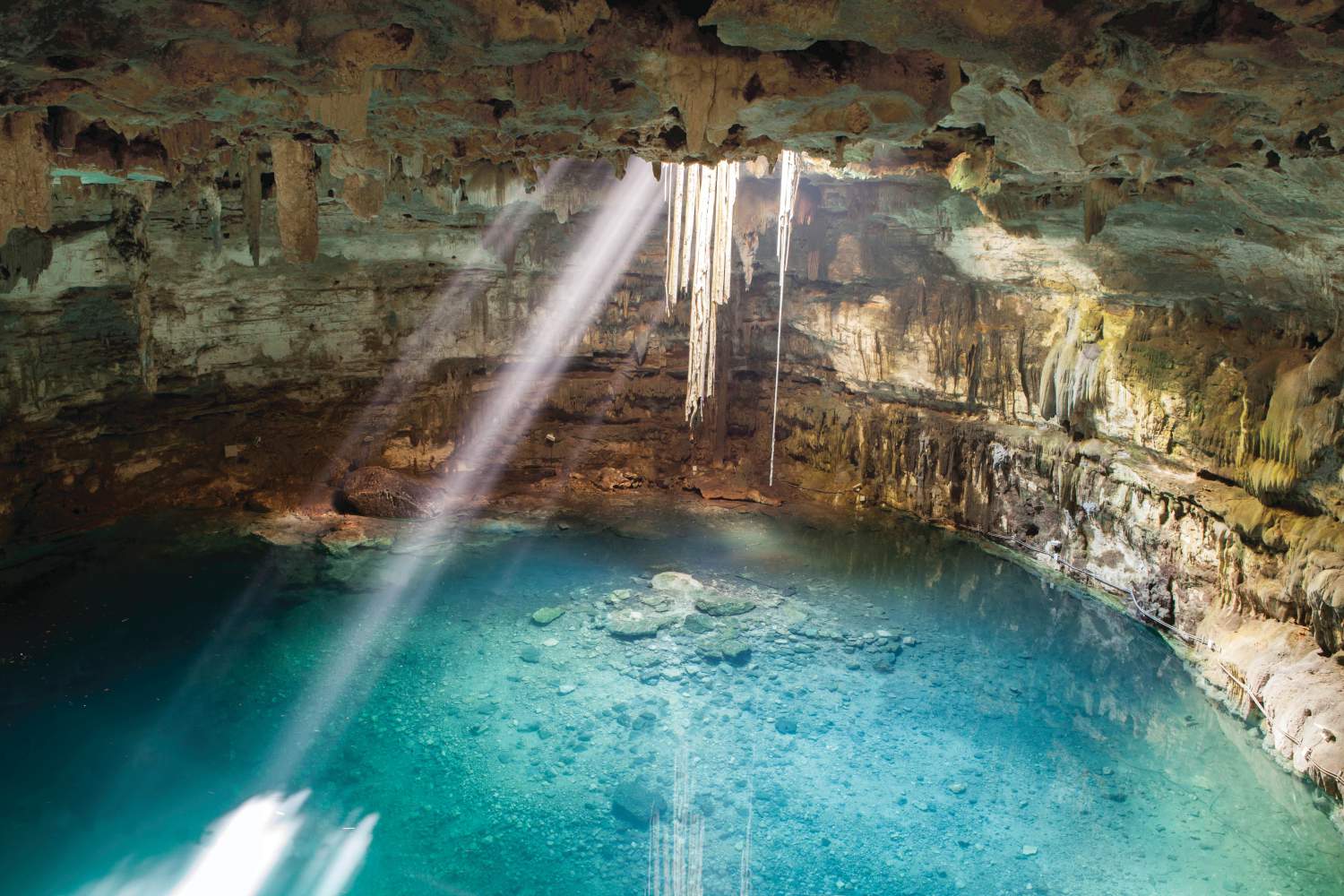 In the last episode, Troy finds himself at a tattoo parlour in Playa del Carmen, a party town halfway between Cancun and Tulum. It's hard not to wince in sympathy as Troy's tattoo artist inks a giant eagle across the right half of his chest, one of the wings reaching up to the top of his shoulder. Turning his head to the camera, Troy jokingly apologizes to his mother back in Newfoundland for putting her through this. Now, though, "Oh my God, she loves it! But she did say 'quit while you're ahead'," he laughs.
Rodrigo Basurto Garcia
Born and raised in Merida, Mexico, the irrepressible Rodrigo, 27, now lives in Toronto where he works as an artistic director and choreographer. He has always been proud of his heritage, but travelling to Mexico with Troy and Karla allowed him to see it through fresh eyes. "It's so culturally rich, it's amazing how much there is. I'm so proud to be from there, and that's very cool." Rodrigo's parents still live in Merida, a charming Spanish colonial town well away from the Cancun party zone. In fact, it was his father who located the cenote they visit in the episode.
"Obviously it was pretty cool for me to share the Basecamp experience with my parents. To be honest though, the most powerful experience for me was the temazcal." (A kind of sweat lodge, traditionally used for healing and reflection.) "I'm not a spiritual person, and it takes me a long time to get to that place, but it was very challenging, it wasn't easy. It was very hot inside. If you're not a strong person, you wouldn't last 20 seconds. The stuff that the shaman was saying and singing, it brought me there. For me, that was definitely the highlight of the trip."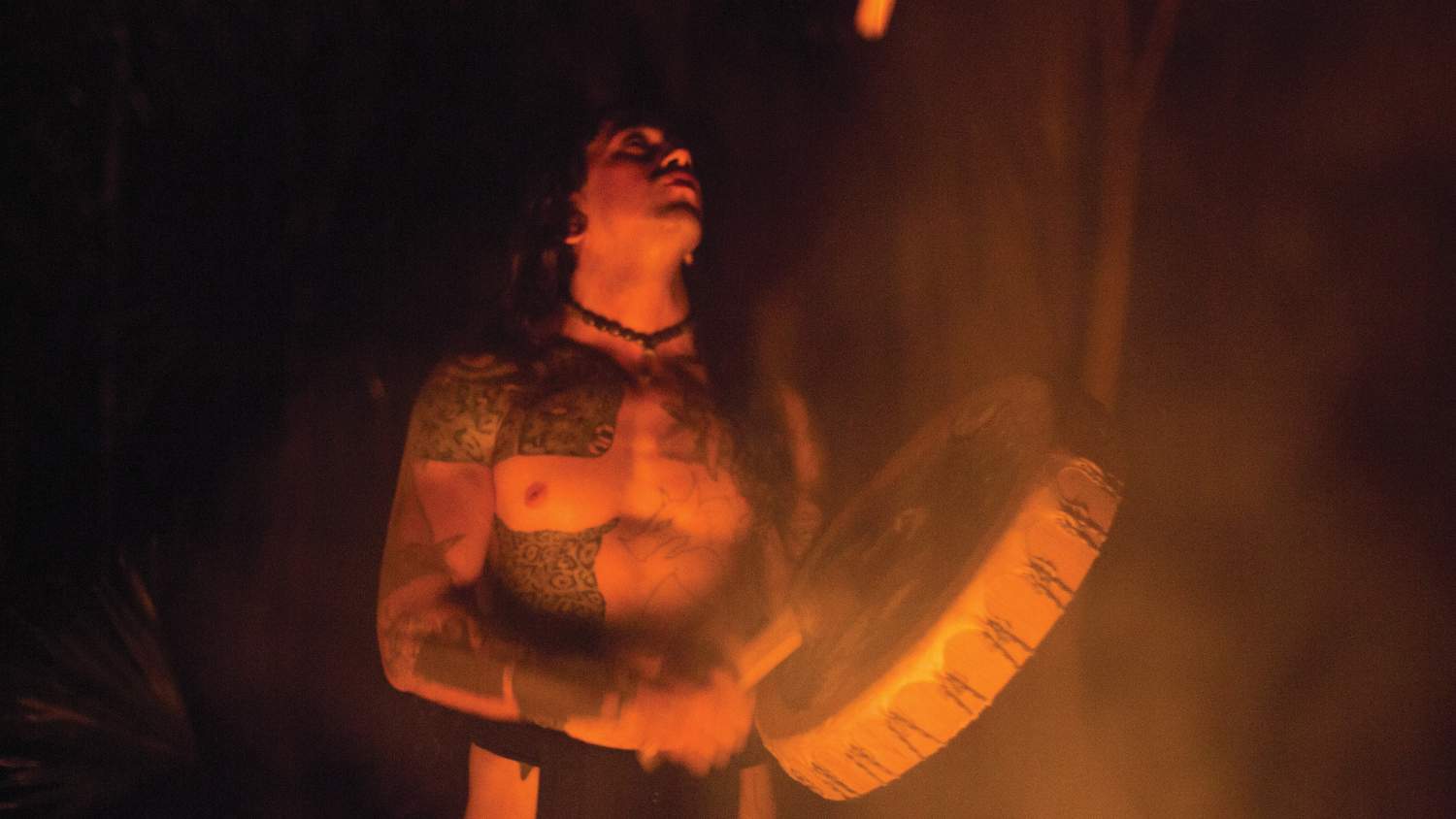 The best way to discover Mexico is to get out there and meet people, ask around and, as Rodrigo puts it, "Get out of the resort! Challenge yourself, live your life to 150%—it's so worth it!"
Karla Castillo
Karla, 32, a flight attendant of Mexican descent but born and raised in Edmonton, found that Mexico still held a lot of surprises. The temazcal experience had a special significance for her too, bringing out a flood of emotions as she endured the punishing heat inside, watching a succession of red-hot rocks being added to the pile inside the sweat lodge. Was it her ancestral memory of similar experiences that spoke to her so profoundly? Perhaps we'll never know…
Once Karla got the hang of basecamping in Mexico, finding the strength to rise to new challenges and tapping into her native curiosity and love of nature, she found herself transformed, her spirit larger, her understanding of the world a thousand times deeper. A stint playing beach rugby in Playa del Carmen helped her overcome her fear of contact sports. "I was a little bit scared once the tackling started, I didn't want to get hurt—I'm kind of a wuss, and not very athletic…" But she was basecamping, and that meant rising to the occasion. In the end, she connected with an amazing 15-year-old girl, a beach rugby veteran who taught Karla how to tackle like she'd been doing it all her life. It's a fitting metaphor for basecamping: throw your arms around life and hang on tight!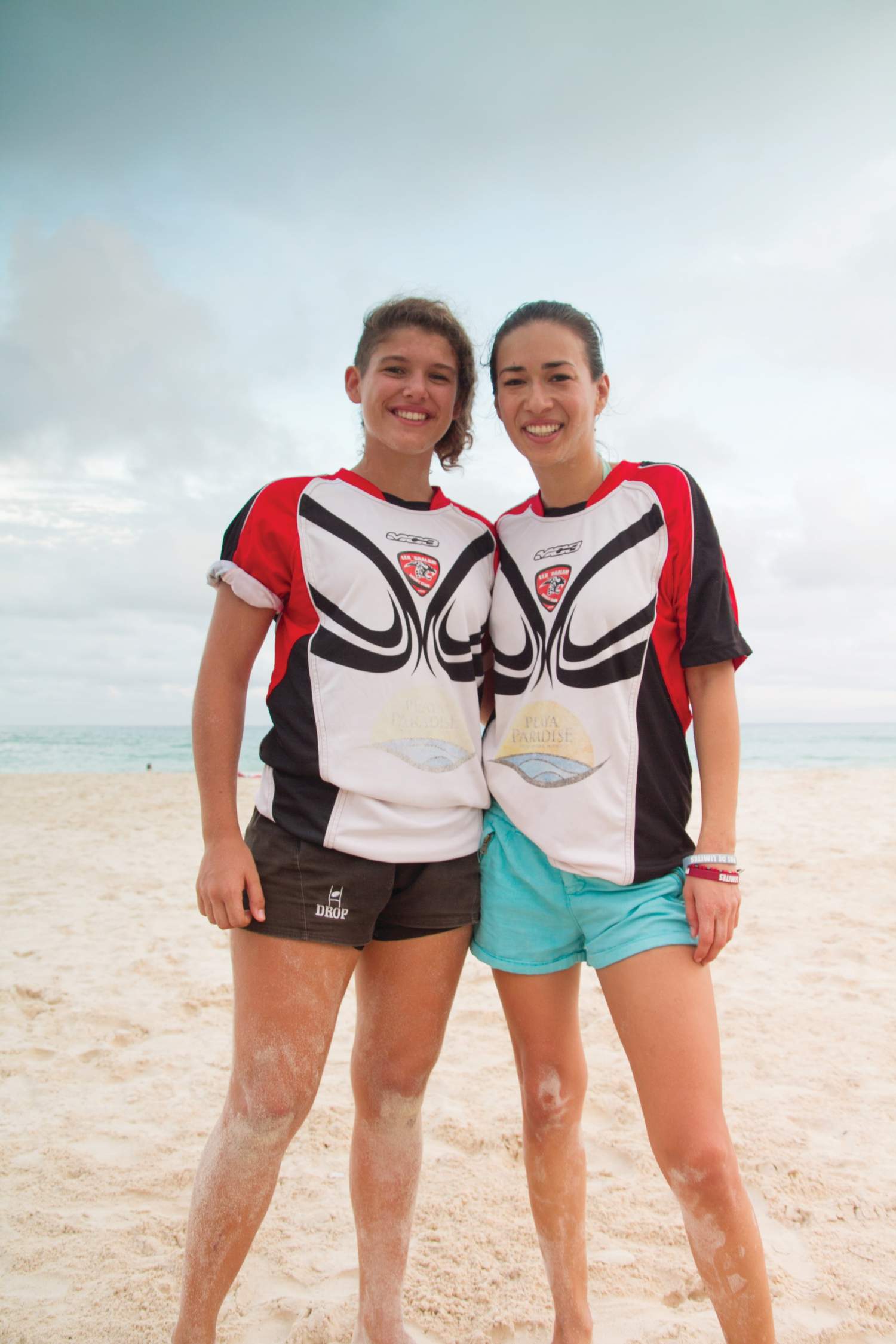 Watch the Quintana Roo episodes of Travel Basecamp to see Troy, Rodrigo and Karla in action.
Try Some of Our Base Campers' Experiences for Yourself:
The Spiritual Awakening (Temazcal): spiritualityrm.com
The Ultimate Mexican Souvenir: Mr. 8 Ball Tattoo, Playa Del Carmen
Mayan Tours: siankaantours.org
Direct flights to Cancun from 17 Canadian cities with Air Transat.
The comments and contributions expressed are assumed only by the author. The recommendations, intentions or opinions expressed are not necessarily those of Transat AT Inc. or its affiliates. See terms of use of the Air Transat website.