If you stand in front of the Bellagio Hotel in Las Vegas and look out over the large body of whatever that is home to the casino's world famous fountain, you'll have a perfect view of the Eiffel Tower.
Or, at least the Eiffel Tower that stands in front of the Paris Las Vegas Hotel and Casino.
But when you stand on the shores of the original Italian town of Bellagio, and look out across Lake Como, you won't see a glittering tower of iron and lights, but rather the picturesque town of Varenna.
Stepping off the train, a scant hour from Milano Centrale, Varenna will completely erase the hustle and bustle of the big city from your senses. Breathe in the fresh, mountain air, admire the stunning lake views, feel the gentle breeze against your skin, listen to the waves gently lapping the shore as you savour the local delicacies at a sidewalk cafe and relax.
Varenna, nestled on the shores of Lake Como and directly across the lake from Bellagio, was founded in 769 AD by local fishermen and was later allied with Milan before being destroyed in 1126 by the residents of Como, Varenna's rival and arch nemesis.
You would never know it now though. The narrow, cobblestone streets lead you down meandering paths that will make you feel as though you've stepped back into a more peaceful time.
The shoreline is dotted with small cafes, restaurants, and shops and no day is complete without an evening stroll around the shore with uninterrupted lake views.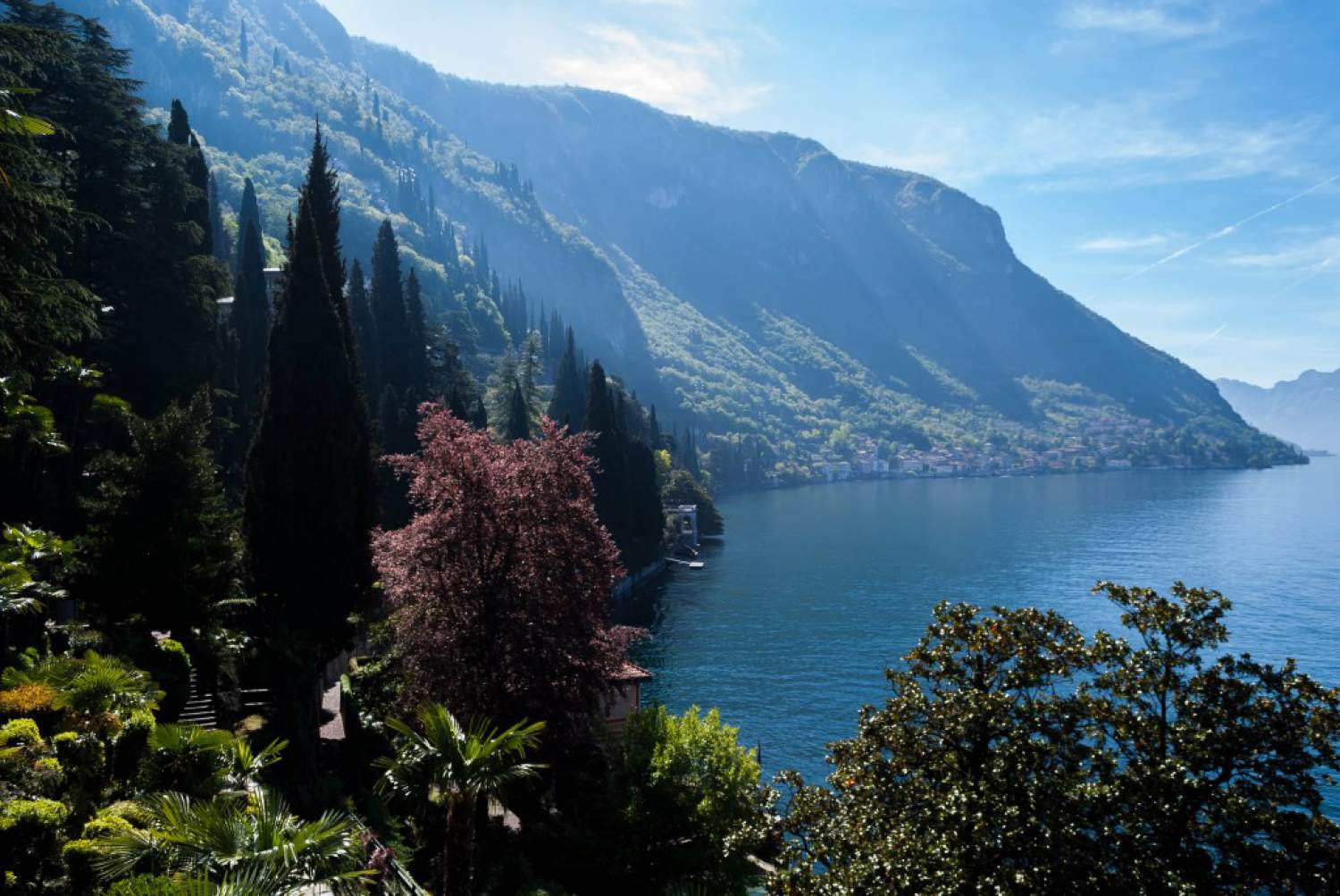 Where to Stay and Eat in Varenna
Both residents and entrepreneurial spirits alike ensure there is no shortage of places to stay. Whether you are looking for a quaint B&B, or a rustic hotel, you can find almost anything to suit your fancy.
The Albergo Milano is of particular note as their in-house restaurant has some of the best food this side of Tuscany. Reservations are strongly suggested, though. And if you're there when the weather is warm, ask for a table outside on the deck for spectacular views while you dine.
If you don't know what to order but want to sample the local fare, you can't go wrong with requesting the Pizzoccheri alla Valtinese.  A pasta made with buckwheat served in a creamy cheese sauce with potatoes and beet greens, this hearty meal will satisfy your every desire for comfort food. If, on the other hand, you would prefer seafood, a locally caught fish, cooked to perfection in tomato sauce – is always a great choice.
Be sure to explore the Villa Monastero and the botanical gardens surrounding it, but check your camera battery beforehand. The gardens will inspire the photographer in you. The Villa itself has been kept in pristine condition and walking through the big hall and spacious rooms are like looking through a portal in time back to when women were not permitted to wear pants (but, oh, those dresses were beautiful!) and one grand piano per house was never enough.
Of course, if Varenna and its romantic stairways, paths, and lake walks don't call to your soul, then I shall speak to your more practical side.
Varenna, unlike Bellagio, costs less, is more easily accessible by public transportation, and has breathtaking panoramas, one of which is the shorefront view of the Bellagio. Seems like a winning bet to me.
Plan your trip to Italy with Air Transat and find out why millions a year book flights to il bel paese!
Cover photo: Hayley Richardson
The comments and contributions expressed are assumed only by the author. The recommendations, intentions or opinions expressed are not necessarily those of Transat AT Inc. or its affiliates. See terms of use of the Air Transat website.
#TransatExpatExpert