Mexico is one of the world's most visited countries. Its climate, spicy cuisine, archaeological sites and year-round sunshine are some of the things travellers can't get enough of. Let's focus on Ixtapa, a seaside resort on the Mexican Pacific coast that's becoming more and more popular. Once a coconut plantation, this town in the state of Guerrero is now home to quality resorts. It attracts vacationers seeking sand, sea and serenity, and has something for everyone, from surfers, divers and fishermen to golfers and partygoers. Plus it's only a few hours' flight from Canada!
The Best Things to Do in Ixtapa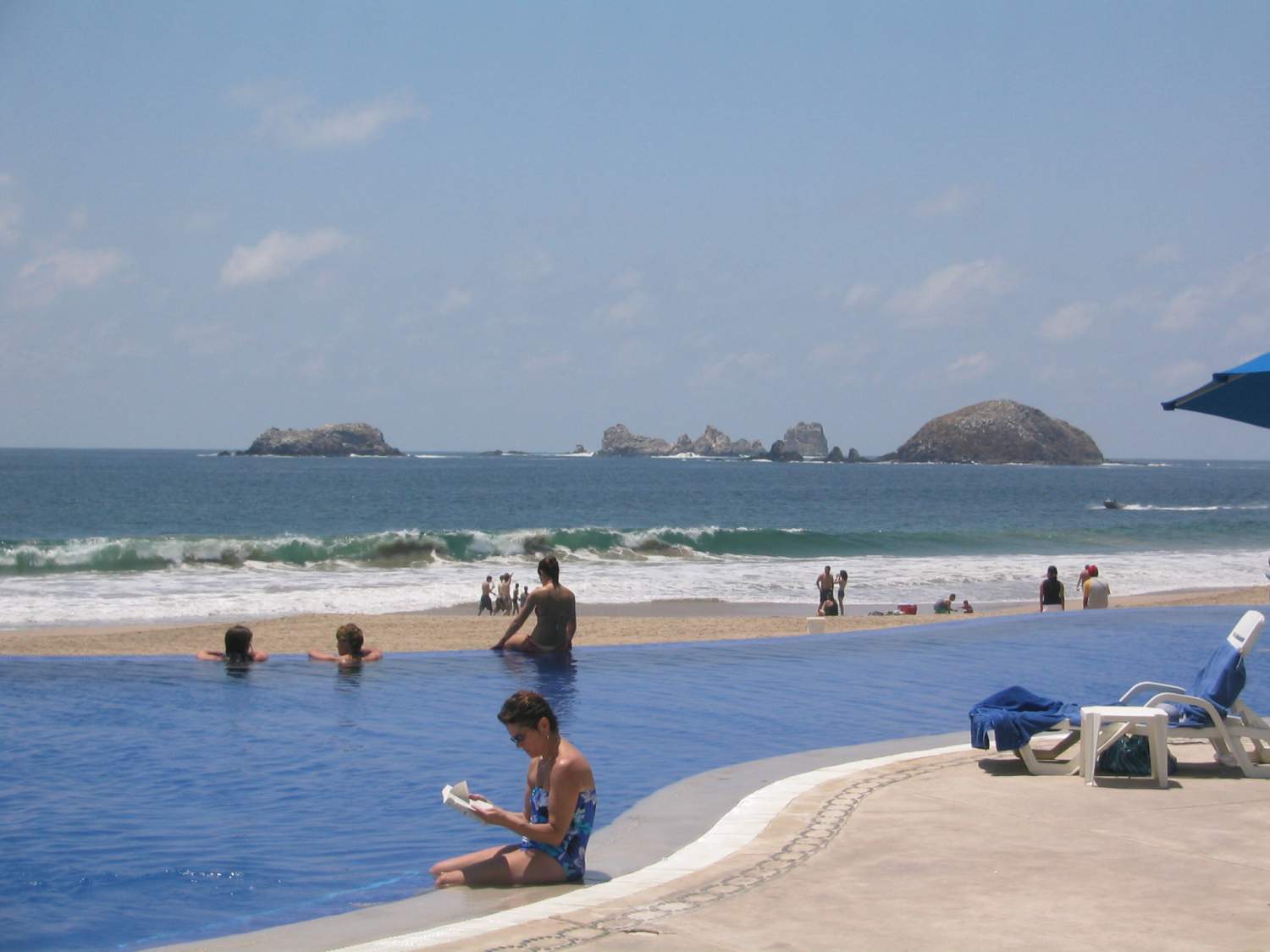 When to visit Ixtapa
The best time to visit Ixtapa is between December and April; not only because this period coincides with winter, but also because rainfall is rare, hurricane season is over and the temperature fluctuates between 25°C and 33°C. The wild waves also turn certain beaches into surfers' playgrounds!
To help you make the most of your trip, here's a selection of the best hotels, excursions, activities and restaurants of the moment.
Where to sleep in Ixtapa
This high-end property is among the chicest in Ixtapa. It's far from the hustle and bustle of the city and has a welcoming and attentive staff.
Address: Paseo Playa Linda, 40880 Ixtapa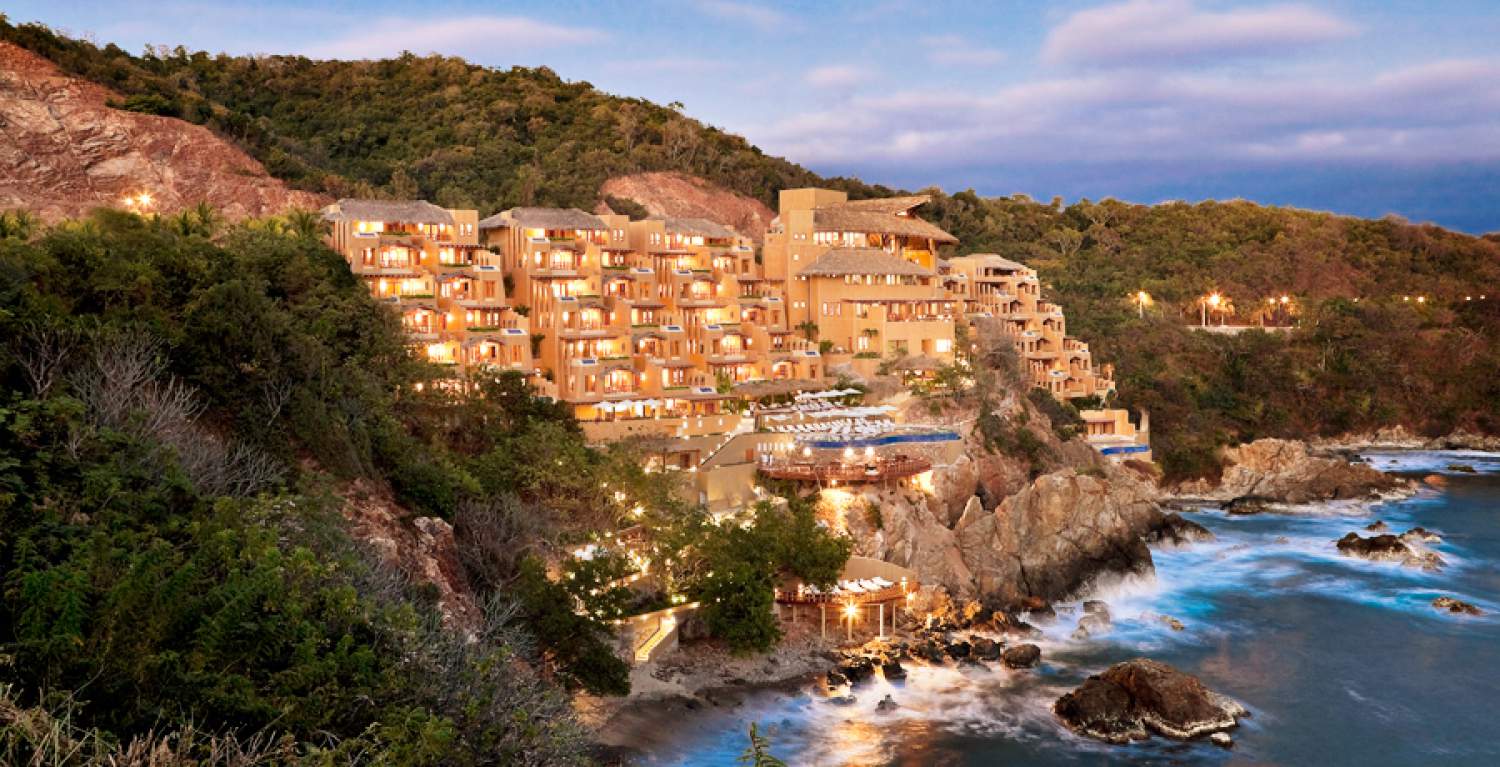 This resort provides excellent service at a moderate price. The rooms are spacious, the building is modern and the location is perfect. More details here.
Address: Paseo de Ixtapa S/N Lote 3-A, Ixtapa Zihuatanejo, 40884 Ixtapa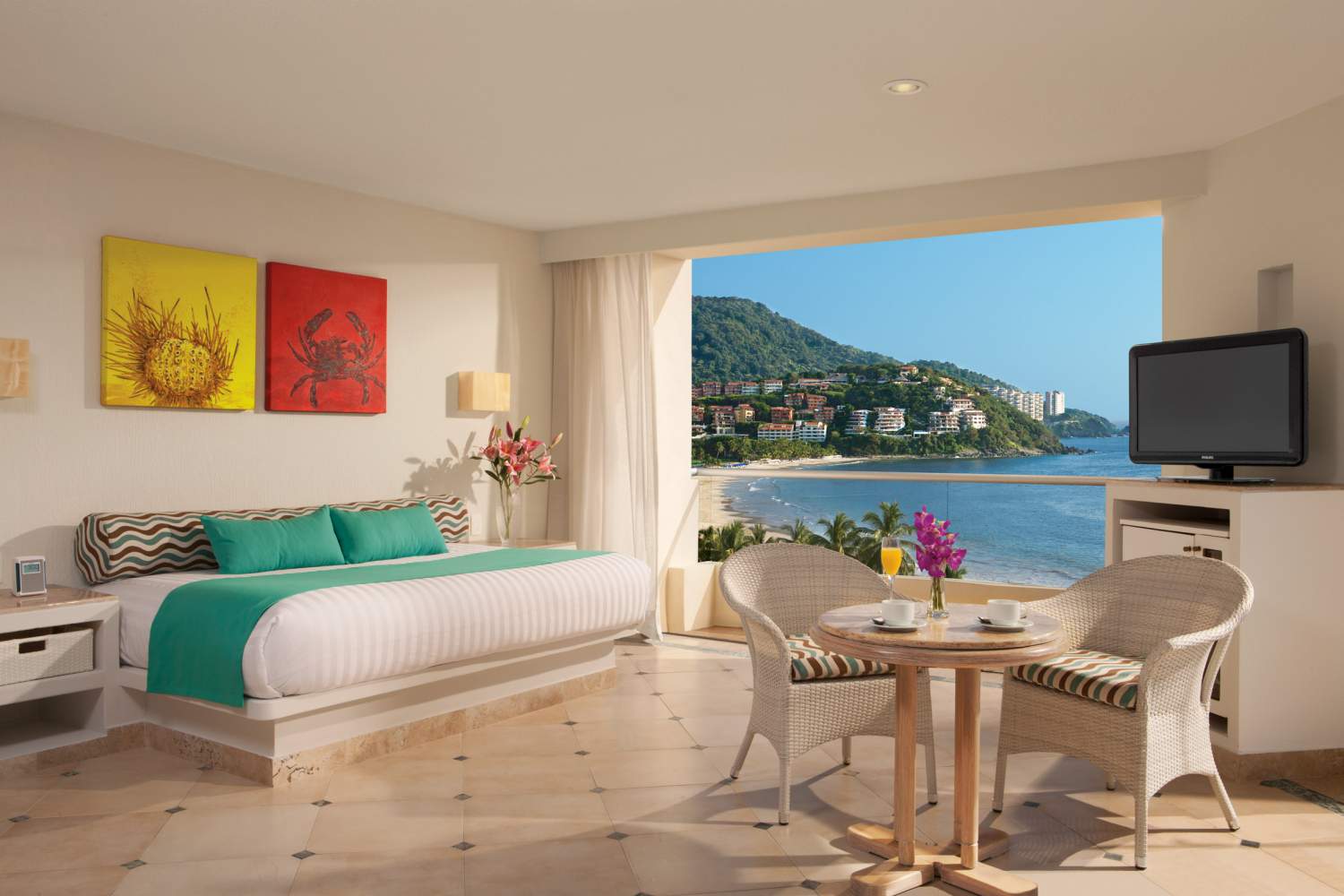 This budget-friendly property is basic but clean and well situated.
Address: Plaza Tulares 16, Zona Hotelera, 40884 Ixtapa
Suitable for the entire family, this modern hotel offers sports activities like scuba diving and relaxing pursuits to help you disconnect during your holiday.
Address: Playa Vista Hermosa S/N, 40880 Ixtapa, Gro.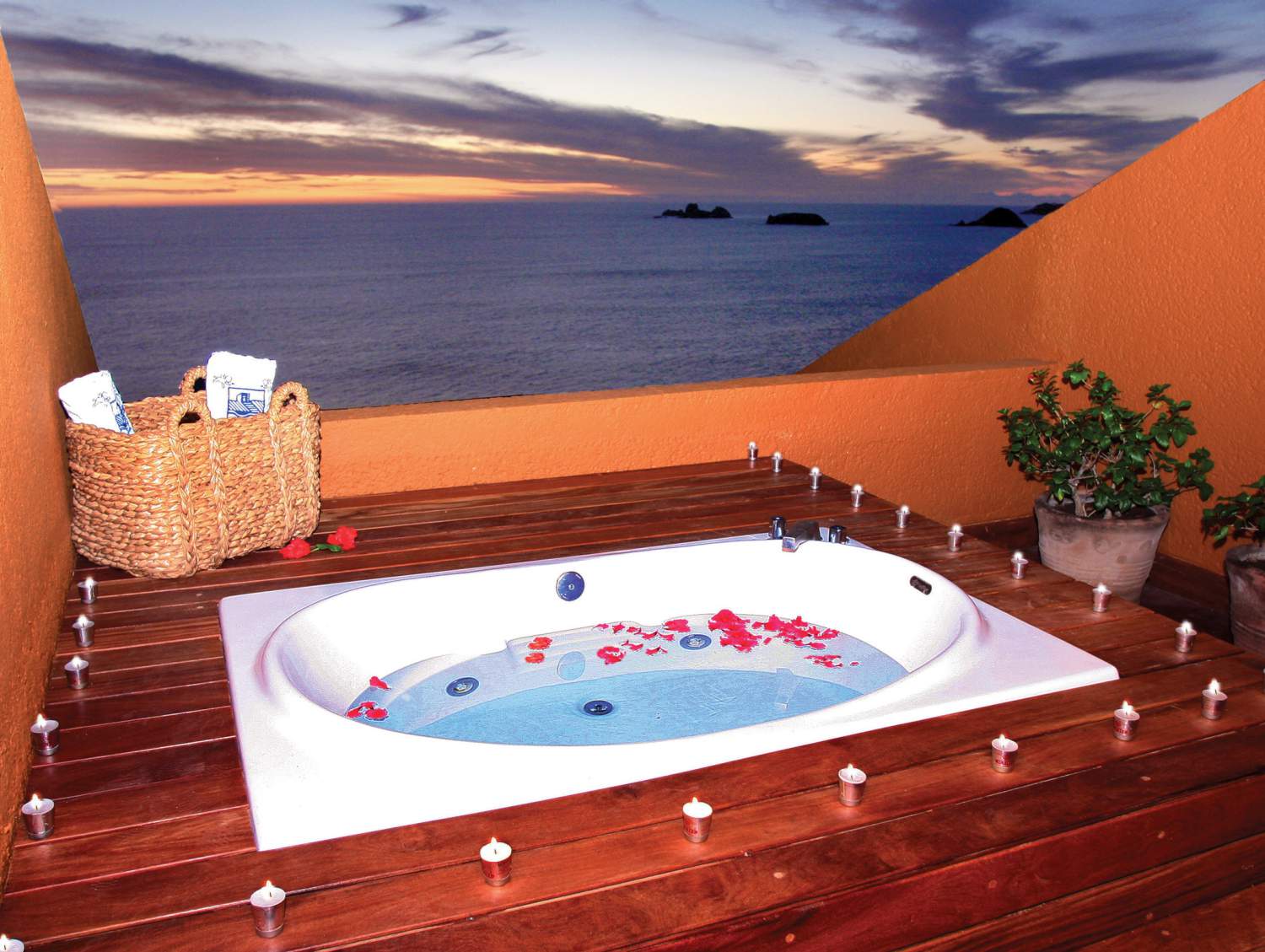 Where to eat in Ixtapa
Have dinner on the beach with your toes in the sand, or opt for the entertaining themed dinners!
Address: Paseo de la Colina S/N | Col. Vista Hermosa, Pacifica Resort, 40880 Ixtapa
Your local food joint for the trip! This small, simple, unpretentious restaurant serves traditional Mexican fare. Be sure to order their tasty fish tacos!
Address: Caracolito Playa la Ropa, 40895 Zihuatanejo
What to do in Ixtapa
Land
How about horseback riding on the beach, and perhaps even down to the neighbouring coconut grove? A relaxing time and a good laugh, guaranteed! Plus you'll have the place all to yourself… If horseback riding isn't your thing, rent a bicycle and pedal on flat terrain along a pleasant 10-kilometre bike path. You might even spot pink flamingoes, turtles or even crocodiles during your ride!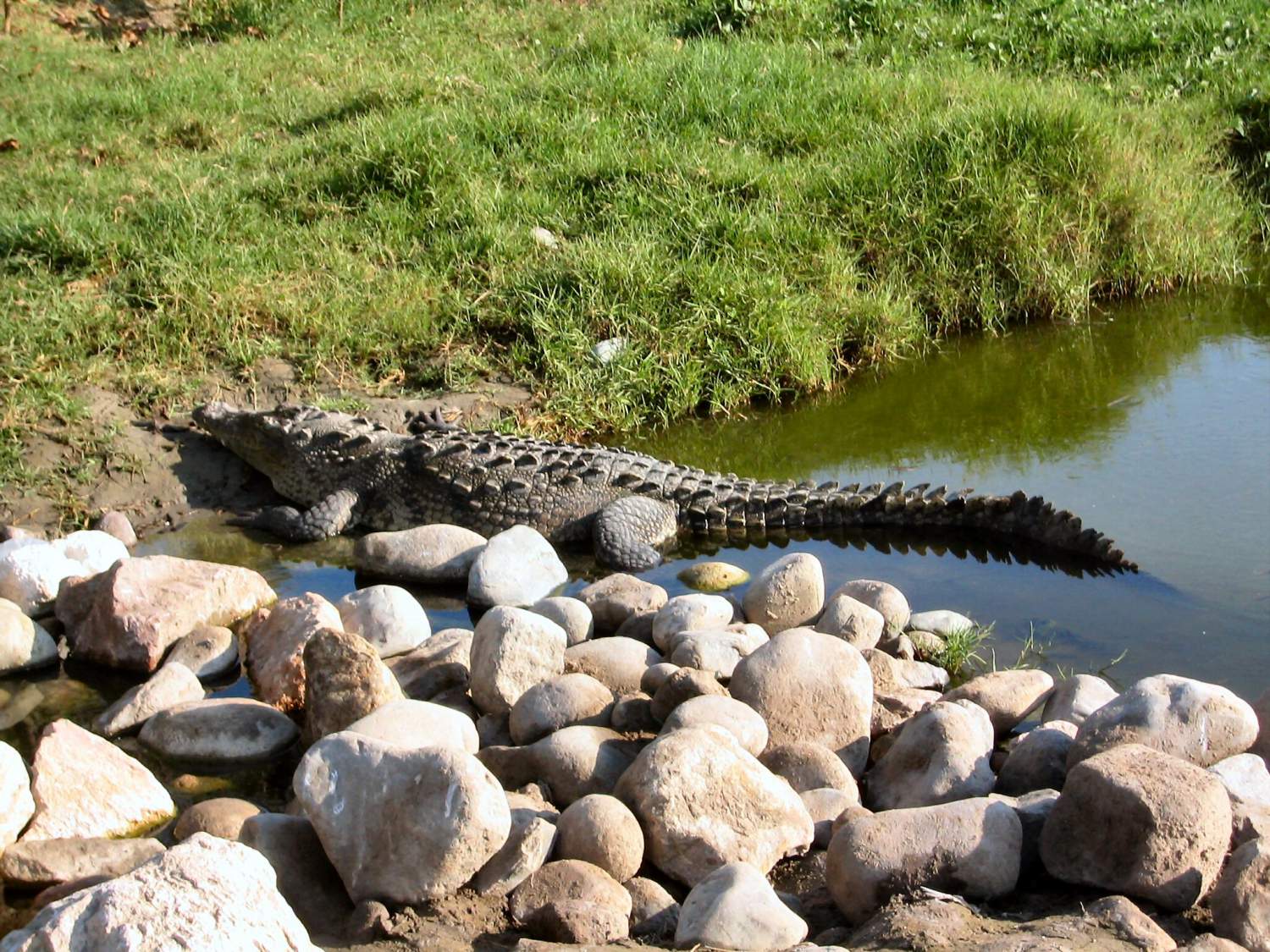 Sea
– A day on Ixtapa Island
Indulge in delicious Mexican shrimp, go scuba diving and discover magnificent, multi-hued coral reef fish on this magical island across from Playa Linda.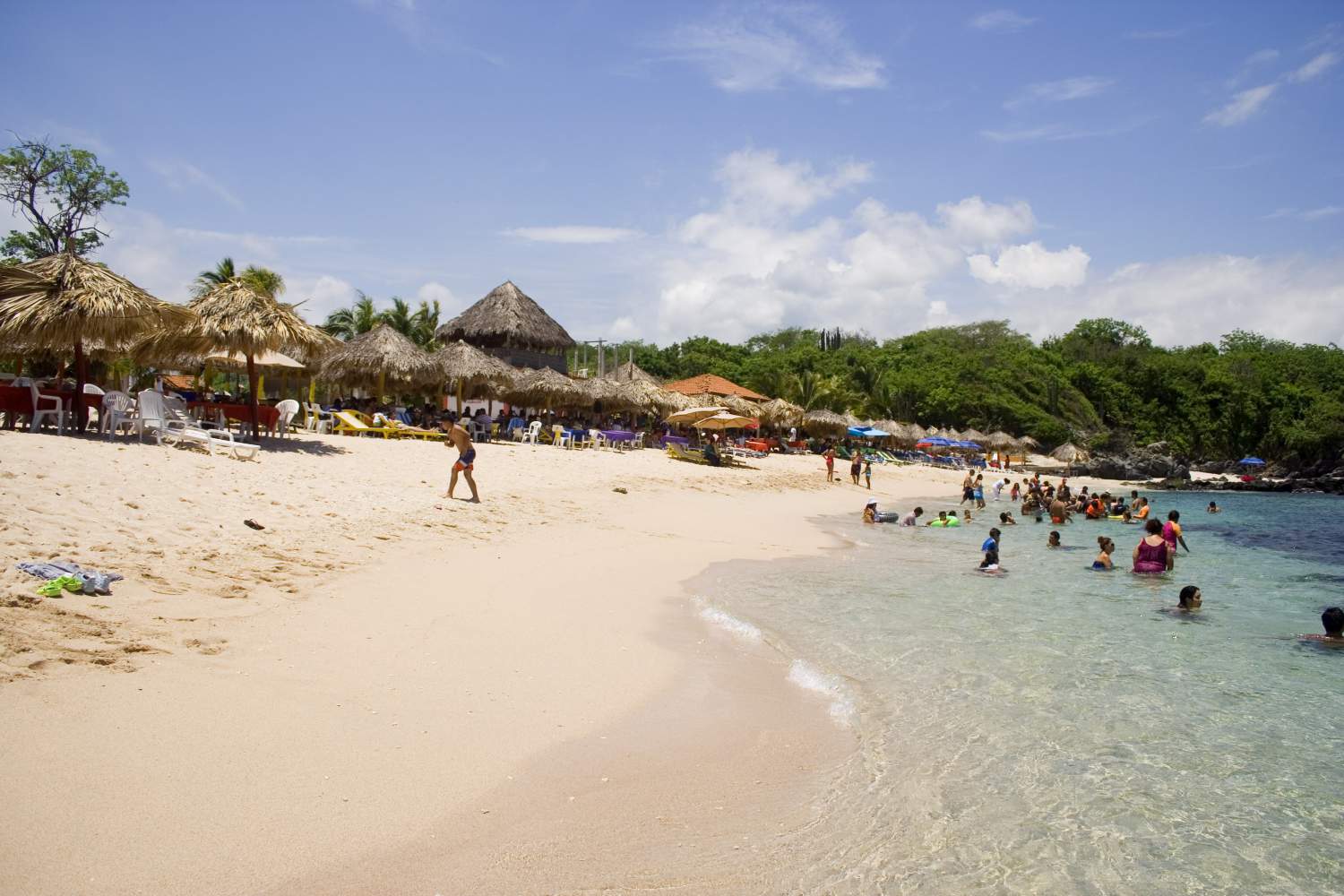 – Sailing on a catamaran
Out on the water, a complete change of scenery awaits. Relax and admire the marine life, or watch the sunset while nibbling on hors d'oeuvres and sipping a glass of wine. Lots of companies like Picante Magical Sunset Cruise organise outings at sea.
Nearby: Zihuatanejo
No trip to this region would be complete without a visit to its neighbour! A holiday in this seaside retreat typically goes hand in hand with an excursion to the tiny fishing village of Zihuatanejo, just 10 kilometres from Ixtapa. Surrounded by ranches and farms, this town blends culture, ecotourism and relaxation, and will add a touch of authenticity to your holiday without you having to go far away. The different atmospheres attract tourists and definitely lend the region its character.
Ixtapa is the place for a relaxing holiday with endless possibilities. All you need to do is pack your bags and get booking. Enjoy your trip!
The comments and contributions expressed are assumed only by the author. The recommendations, intentions or opinions expressed are not necessarily those of Transat AT Inc. or its affiliates. See terms of use of the Air Transat website.