Although Cancun is most famous for its Spring Break partygoers, that is only a few weeks every year. The hotel zone is often more tranquil and downtown Cancun is only a short taxi ride away, or a cheap bus ride for those on a budget.
ALSO READ: 6 Ancient Ruins to Visit in Mexico
There are over 600,000 people living in Cancun, which means there are plenty of great options for food. Here are some of the most popular restaurants in Cancun both in the hotel zone and outside in the main city.
La Habichuela
This long standing Cancun restaurant is one of the biggest reasons travellers leave the hotel zone for the downtown area.
It has been one of the most popular restaurants in Cancun for forty years, serving Mexican and Caribbean-style seafood. It is everything you want when trying authentic Mexican food, you can choose to sit indoors with a Mayan decor dining room or the outdoor patio.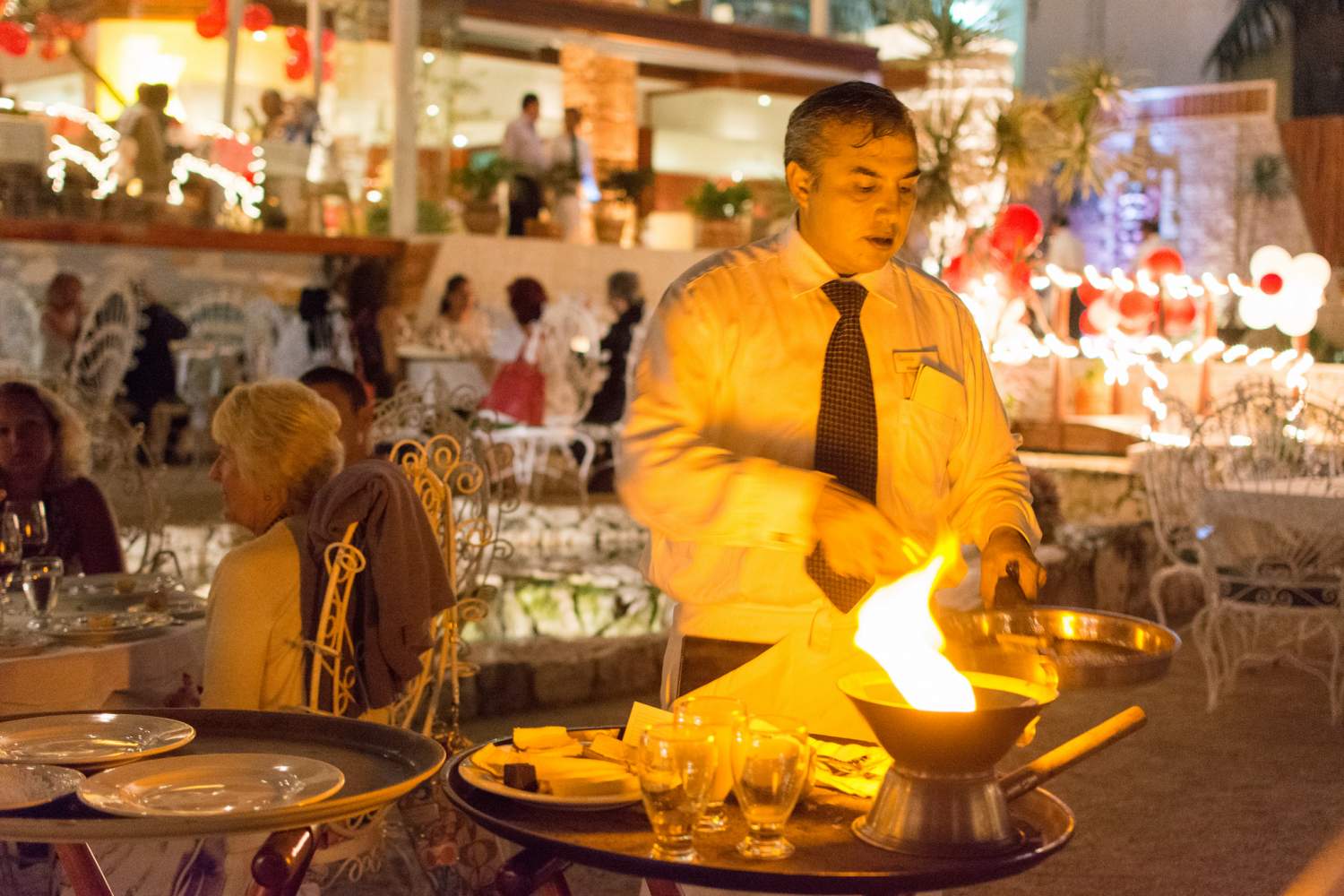 It can be difficult to choose what to eat from traditional Mexican cuisine like the enchiladas and mole, hearty steak or regional seafood. But the most decadent is the house specialty, curried lobster and shrimp served inside a coconut shell.
The restaurant is located close to Parque de las Palapas, a busy spot for locals to gather in the evening with an outdoor food court, live music and lots to amuse children.
It's a great spot to grab an after dinner churro and people watch. Those that don't want to leave the hotel zone can visit its sister restaurant, La Habichuela Sunset.
La Habichuela
Margaritas 25, Cancún
Casa Tequila
Located in the tourist area of Punta Cancun with lots of shops and nightlife, Casa Tequila isn't exactly authentic Mexican but it's always a good time with excellent service and it doesn't take itself too seriously.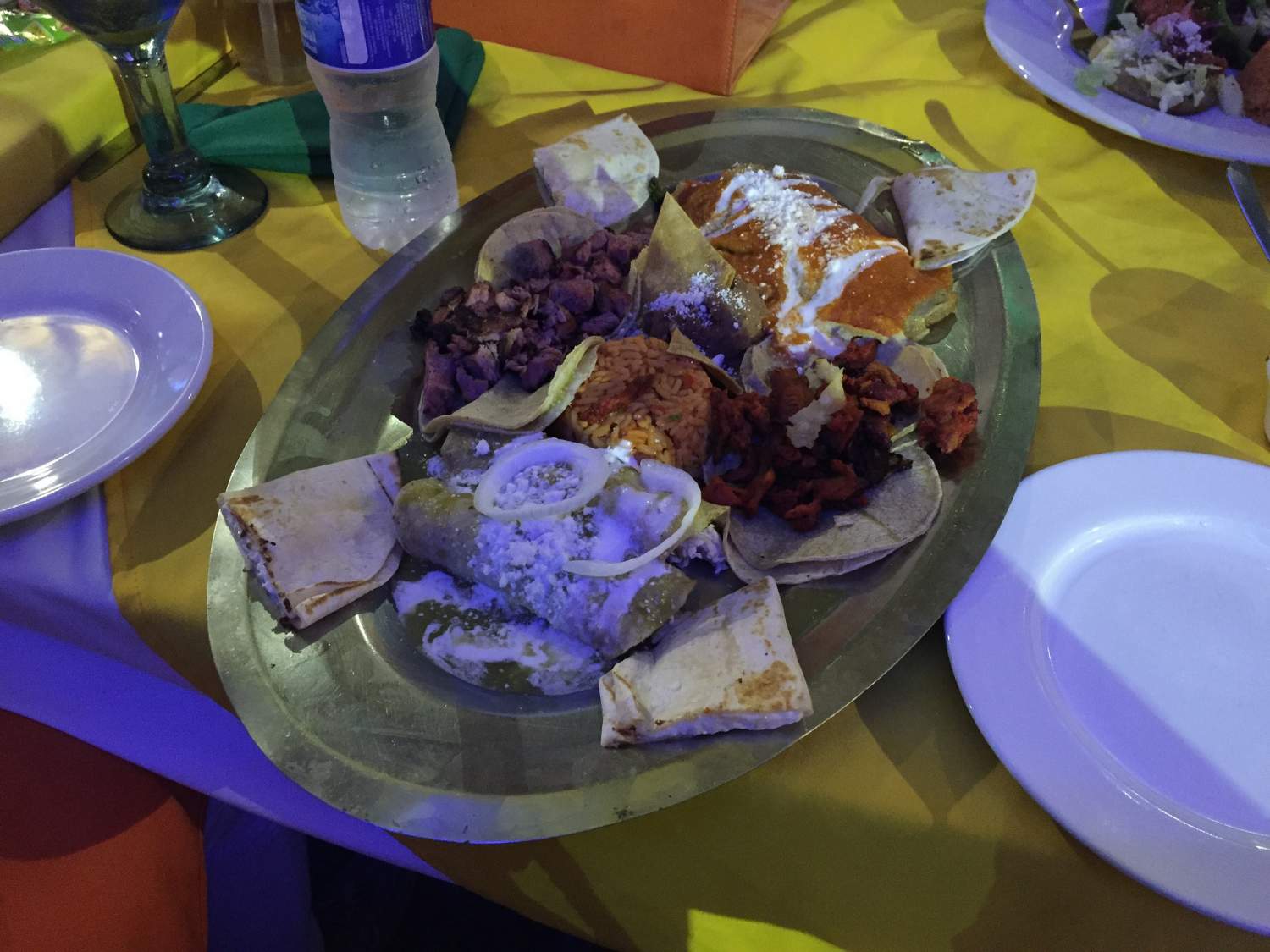 There's a great patio to sip one of their famous margaritas or order a complete tequila tasting and listen to the Mariachi bands. For those looking for the perfect instagram selfie, staff have sombreros to lend for the perfect shot.
Vegan travelers will also appreciate that a full page of the menu is dedicated to vegan Mexican cuisine.
Boulevard Kukulcan Km 8.5, local 2, Zona Hotelera
Gustino Italian Grill
For a more upscale evening, Gustino's is a part of JW Marriott Cancun and serves some of the best Italian in the city in a romantic setting.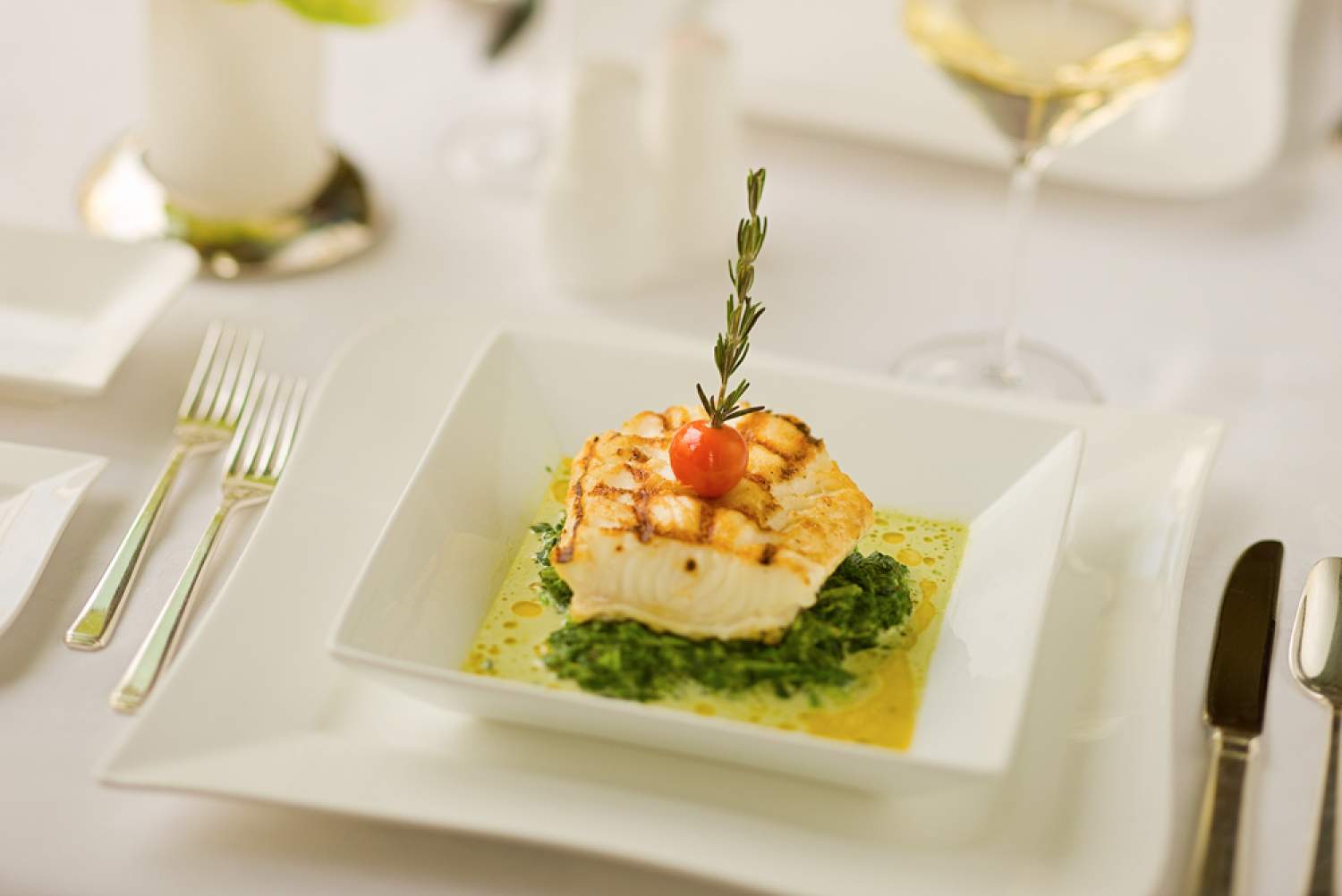 A formal circular dining room with plenty of candlelight, couples choose romantic evenings here knowing that with the AAA's Four Diamond Award they are in for a great meal with live jazz in the background.
If it's a special occasion be sure to let the restaurant know when you have the reservation.
Gustino Italian Grill
Blvd. Kukulcán, Km 14.5, Lote 40-A, Zona Hotelera
Du Mexique
A gourmet experience that you'll want to book in advance. Du Mexique only has ten tables and is a fusion of classic French technique with Mexican ingredients. Not surprisingly the fusion extends throughout as it's owned by a couple, a entrepreneurial wife from Mexico and her French chef husband.
Food lovers will want to leave the hotel zone for this house located downtown with a decadent three course menu featuring delicious ingredients like duck confit and foie gras along with Mexican wine.
DuMexique
Av. Bonampak 109, esq. Calle Pargo, Mz 17, SM 3, Zona Centro, C.P., Plaza
Los Aguachiles
Los Aguachiles is one of the best restaurants for seafood in Playa del Carmen. It became so popular the local spot opened a second location in Playa and also in Tulum and another in Cancun.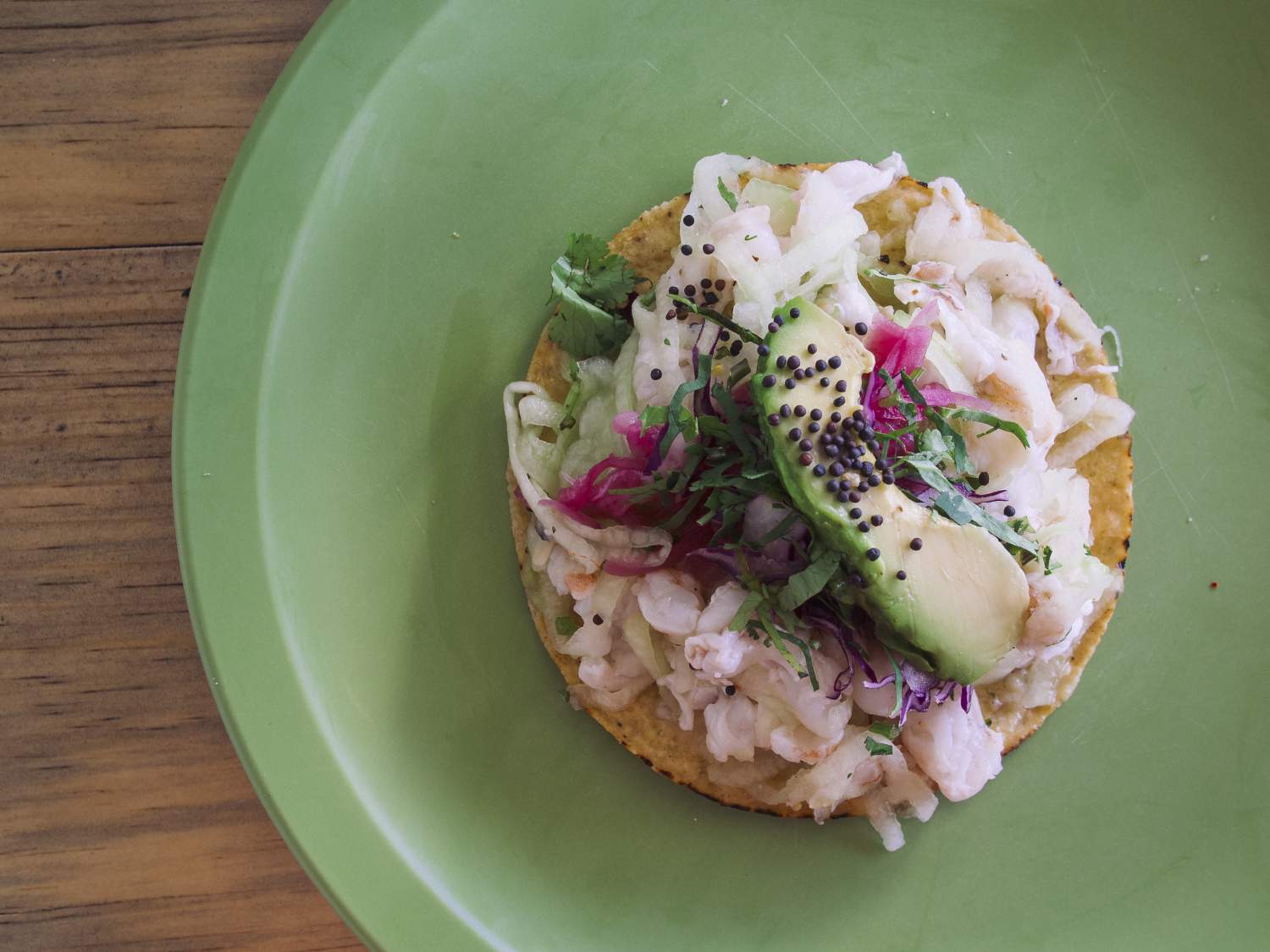 Most commonly known for tostadas and ceviche with more combinations of toppings than one could possibly imagine. The name of the restaurant is for the traditional Mexican dish of marinated shrimp.
But the restaurant also has great tacos and cocktails. Variety is king here, complete with a number of different sauces on each table to top the dishes from very mild to extremely hot.
Los Aguachiles
Av Nichupte Manzana 4 Lote 1, SM 17
Cover photo credits: Bacon is magic
The comments and contributions expressed are assumed only by the author. The recommendations, intentions or opinions expressed are not necessarily those of Transat AT Inc. or its affiliates. See terms of use of the Air Transat website.