If you haven't travelled to Havana, Cuba in a while or are a new visitor to this vibrant, fast moving city you are in for a real treat. This is your chance to experience old Havana and new Havana, and witness first hand the city's cultural renaissance.  Present day Havana is morphing and changing constantly, you can almost see it happening in front of your eyes.
The old crumbling art deco buildings in central Havana are fast evolving into shiny, pretty pastel things of beauty. Ancient districts are bursting with new art, music, really yummy food, and hope. Citizens are excited and filled optimism about the future of the city and Cuba. A trip to Havana will allow you to see, up close and personal, a city on the cusp of being a big player on the international stage.
Here are some tips to help you explore the best of both old and new in Havana so you can fully immerse yourself in the city's ancient districts and discover the exciting new cosmopolitan city rising from the ashes of the past.
Old and New Vedado
The neighbourhood of Vedado has always been where Havana goes to party. Back in the hey day of prerevolutionary Cuba the district was swinging with jazz clubs, huge hotels and pretty pastel mansions. Once Castro came into power, many of the hotels were nationalized, the mansions were used as embassies or fell into sad disrepair, and the grand Plaza Civica (among the top 100 largest city squares in the world) was reborn as the Plaza de la Revolucion. Here are our top picks for must-see old and new attractions in Vedado.
John Lennon Park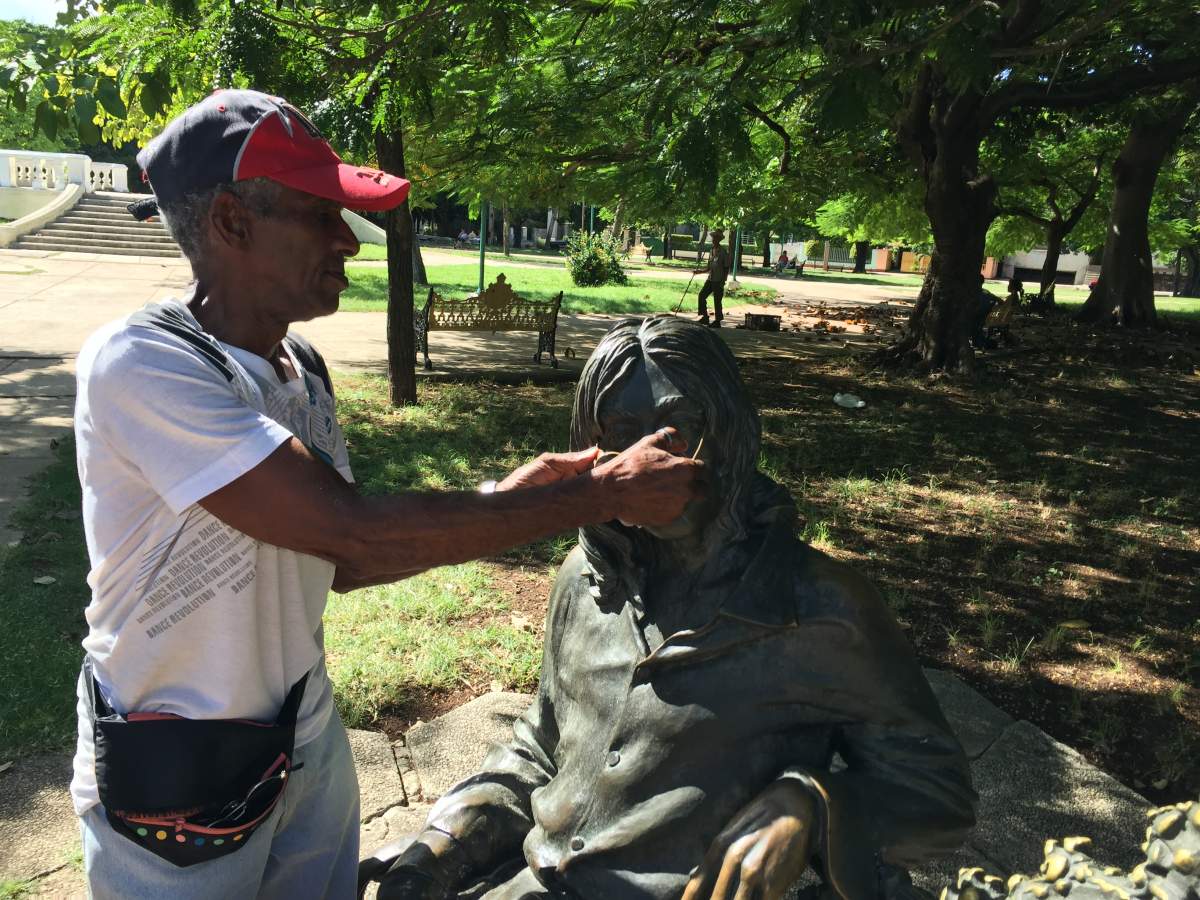 The best way to experience Vedado is to take a walk. You can start at the Instagram popular John Lennon Park, named for the statue of the famous Beatles singer sitting on a park bench and take that selfie! Be sure to wait until the caretaker comes out with John's eyeglasses though… yeah, really.
Apparently the artist who designed the statue didn't weld the glasses onto the statue's face and they kept being stolen, so the story goes. The Cuban solution? Have someone dedicated to hold John's glasses and tasked with placing the glasses on the statue when visitors arrive. Tipping the caretaker for this service is expected of course.
Calle 17 y 8 Vedado
Mansions of Vedado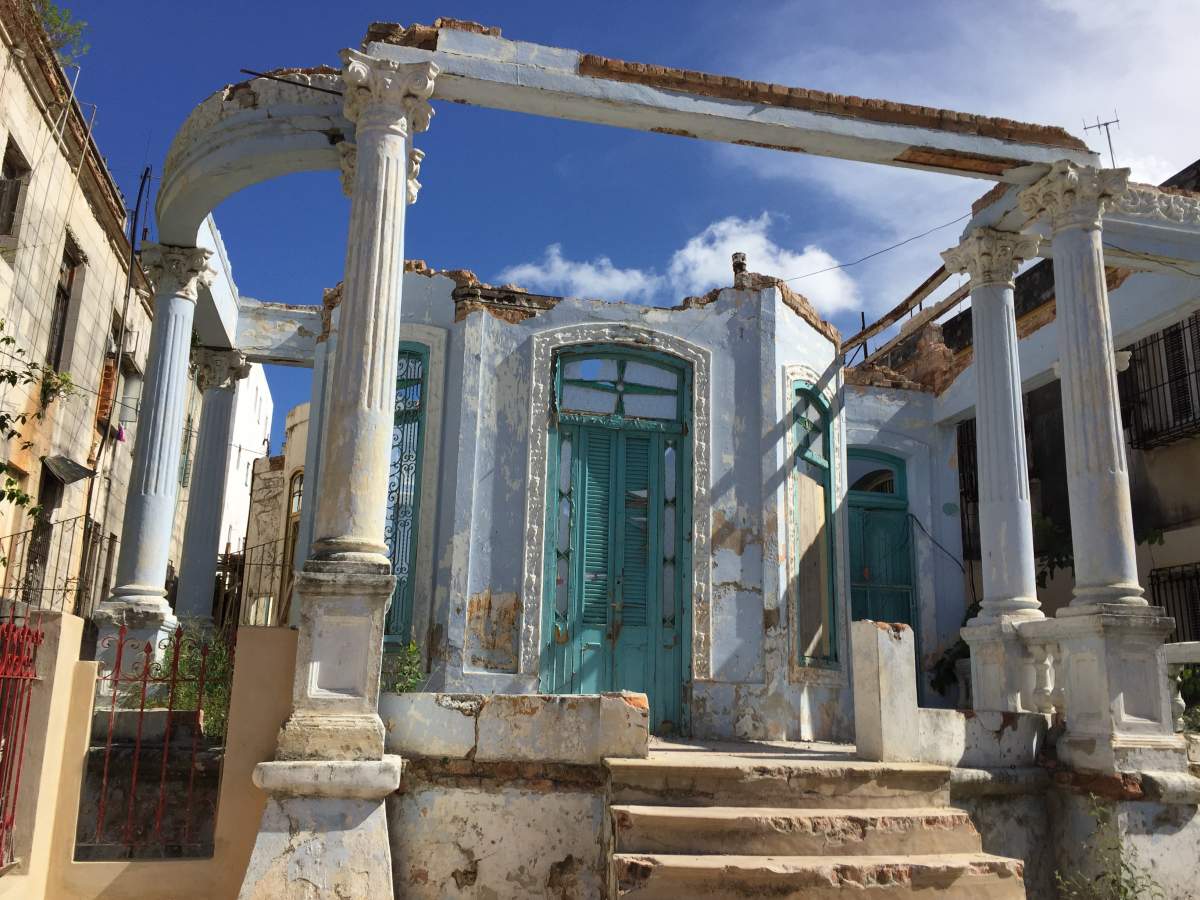 Save some space in your camera to take photos of the gorgeous mansions that line the streets near John Lennon Park. A walk through this neighbourhood gives you a unique look at the Havana of the past, the restoration efforts of the present and a peak at the promise of what is to come in Cuba's future.
Once you have gotten your fill of old crumbling art deco/neoclassical mansions and gorgeous restored homes converted into casa particulars (private hotels) head towards the epi-centre of Vedado old and new, La Rampa, located along Avenida 23 between Calle  L and the Malecon. This is where Havana comes alive, it is the city's busiest intersection, and the best place to wander, explore and enjoy the real Havana.
Coppelia Ice Cream Parlour
Coppelia is hard to miss; this odd flying saucer shaped building is one of the largest ice-cream parlours in the world. Founded in 1966, the building takes up an entire city block and can hold up to 1000 ice cream lovers.
The old state run parlour is one of the few affordable joys available to ordinary Cubans, and the peso paying lineups are huge. If you are paying in CUC's you can skip the lineup but the flavours are limited and you'll be in the less than gorgeous tourist area of the main building. We would suggest after purchasing your ice cream to head over to the where the locals are eating to enjoy the grand building and the experience.
Calle 23 y L Vedado
Fabrica de Arte Cubano
If you really want to see what is up and coming in Cuba, a visit to Fabrica de Arte Cubano (FAC) is a must. Only in operation since 2014, FAC is considered one of the most exciting new performance event spaces in Cuba. On your visit to Fabrica you can view art, dance the night away in a club, drink at a bar or see a cultural show, all in one spot.
The venue is housed in an enormous former cooking oil factory, and is a uniquely Cuban style enterprise, a state owned building developed and managed by X Alfonso, a popular Cuban hip hop and afro-rock musician. Kind of private, kind of public, this is the new Cuba.
Calle 26 y 17
Atelier
The Atelier Restaurant in Vedado is oh, so very pretty, and the food, prepared by one of Havana's top chef's Niuris Higueras, is pretty fine as well. On a small residential street in Vedado, the restaurant is located on the top floor of an old Havana mansion; its clean white walled rooms are filled with original Cuban art, old typewriters and an elegant retro modern décor. Reservations are highly recommended.
Calle 5ta e/Paseo y 2 Vedado
Old and New Habana Vieja
Habana Vieja or Old Havana is the tourist hub of the city for a good reason, it is designated as a Unesco World Heritage site, the ancient and quaint cobblestone streets are a delight to explore, the bright retro cars are a photographer's dream photo and the place is choc-a-block full of important historical architecture.
The old district is also full of art, dance, fantastic street music, and in recent years it has been energized with new purpose, newly restored buildings, independent shops and restaurants. Here's our pick of the best of the old and new Habana Vieja District.
Plazas of Old Havana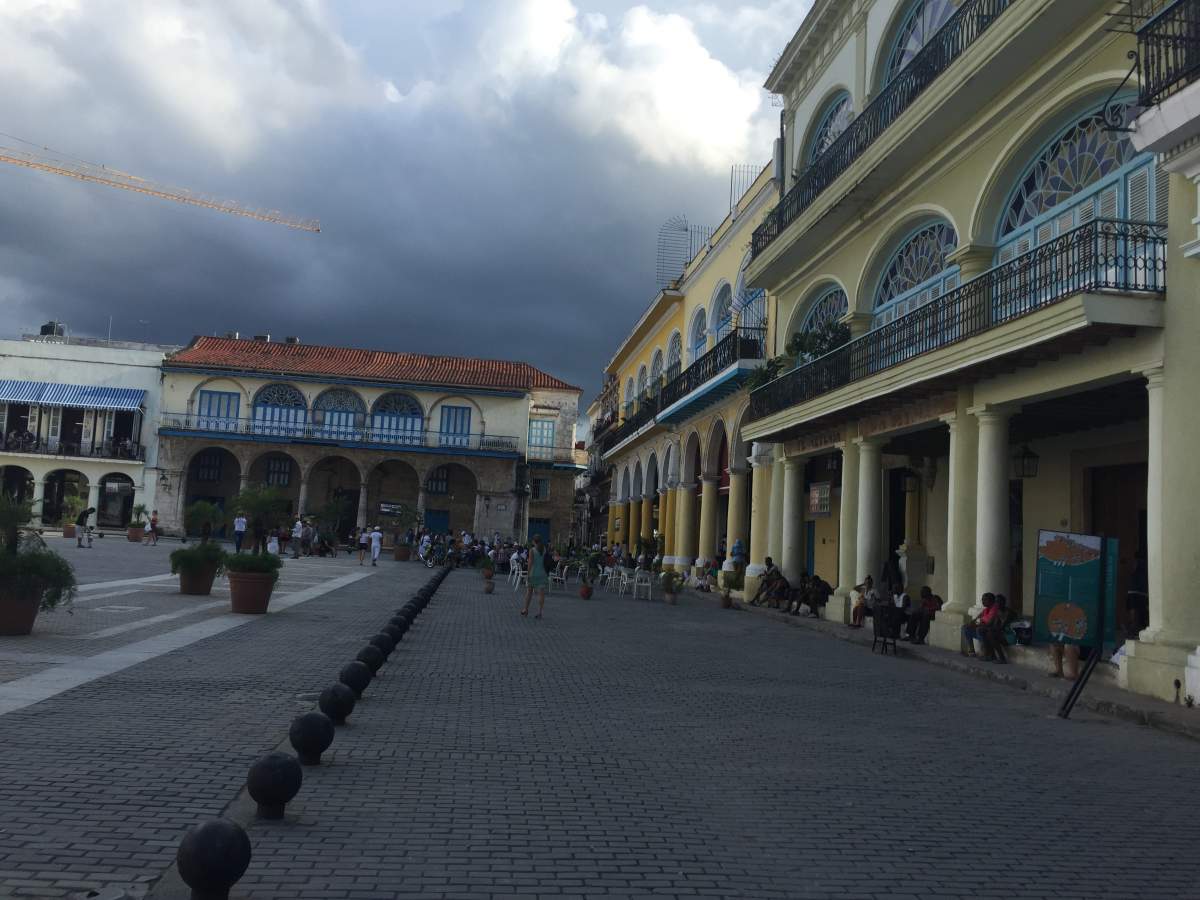 The four main plazas of Old Havana have been the centre of social and working life of its citizens for centuries, and each was developed for specific purposes. Today, the squares mostly functions as a tourist attraction and have been restored to their former glory, they are a must for any tourist exploring the city.  Plaza de Armas, Plaza de Catedral, Plaza Vieja, and Plaza San Francisco are all relatively close to each other and can be easily explored in a day.
La Bodeguita del Medio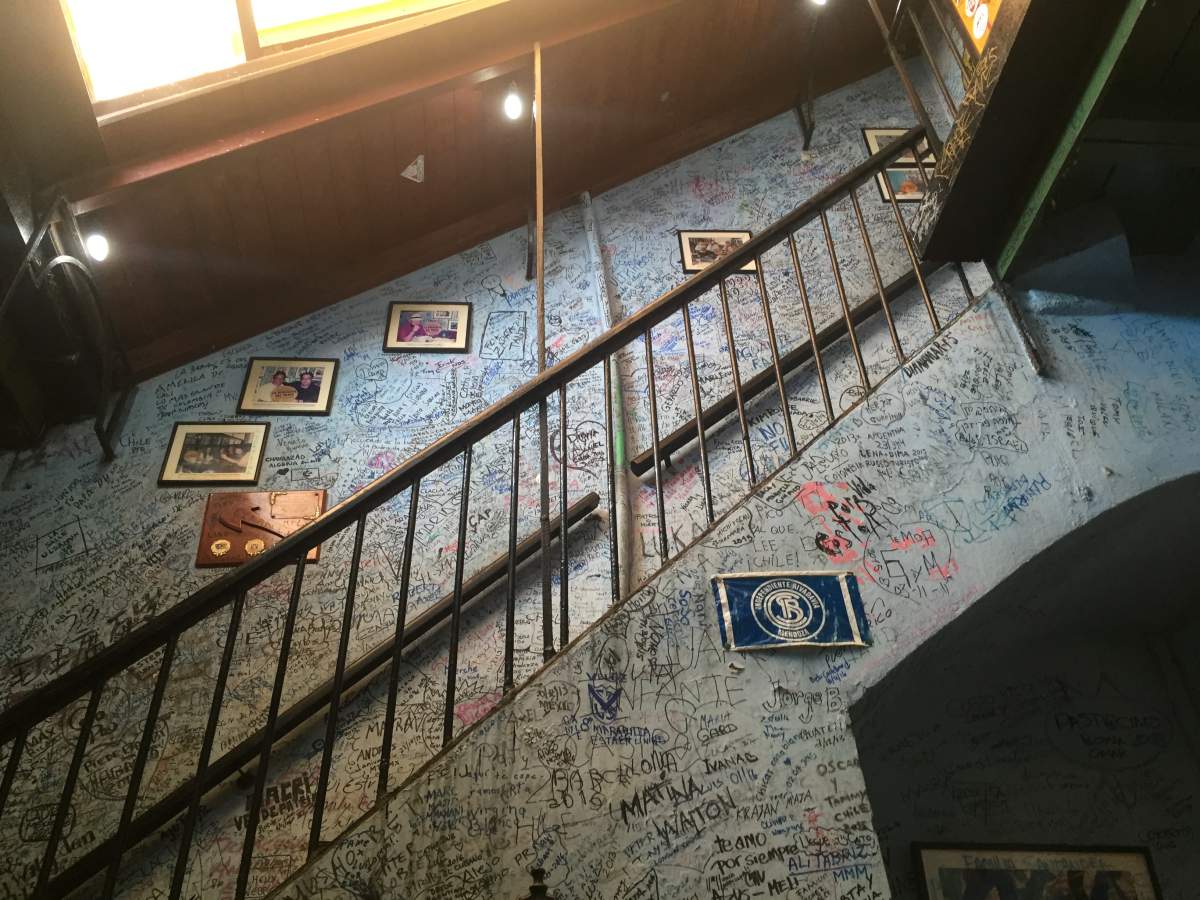 One of famed author Ernest Hemingway favourite drinking spots in Havana was La Bodguita and perhaps he did write "My mojito in La Bedeguita, My daiquiri in El Foridita" on a wall on the bar but maybe not, no one really knows. What we do know for sure is that this 1942 bohemian bar and restaurant was a haunt of artists and journalists in the 1950's and 60's. The tiny, well graffitied venue still holds its charms and does pour a very fine mojito.
Empedrado, Habana Vieja
Museum of the Revolution
Housed in the former Presidential Palace, the Museum of the Revolution provides an interesting glimpse into the Cuba's revolutionary past. The highlight of the exhibits is the Granma, the yacht that transported Fidel and Raul Castro, Che Guevara, and other revolutionaries from Mexico to Cuba in a successful effort to overthrow the government of Cuba.
Avenida Bélgica, Habana Vieja
304 O'Reilly
Havana now has a gin bar. The gin bar has a mixologist. The vibe is gritty, hip and funky cool. This immensely popular bar in old Havana is run by two brothers, Jose Carlos and Julio Imperatori, who opened their doors soon after Cuba relaxed their stance on privately owned restaurants and bars. You can put this place in New York, London or Toronto and it would still do well, the cocktails are that good, the vibe is that hot. The future is here and Havana is ready. And all hail the Bloody Caesar.
304 O'Reilly between Habana and Aguiar Haban Vieja
Kempinski Hotel
Kempinski Hotel is Cuba's first true 5 star hotel, and it is stunning. Opened in June 2017, the hotel has brought true luxury accommodations into Havana. Treat yourself to daiquiri cocktails at the 24-hour pool top bar and you will never want to leave.
Calle San Rafael Habana Vieja
Helad'oro Ice Cream Parlour
This new ice cream shop in Cuba is not anything like the state-run ice cream Copellia brand. Helead'oro offers all natural artisanal ice cream and is available in many flavours. The store has even developed some super fun flavours, try the mojito, or ginger, or the Café Mexicano, all are so good.
Calle Aguiar 206 Habano Vieja
Old Havana and new Havana should be explored now, book your trip to Havana and start your own discovery of the city's old gorgeous districts and new exciting attractions.
Text and cover photo credit : Dian Emery
The comments and contributions expressed are assumed only by the author. The recommendations, intentions or opinions expressed are not necessarily those of Transat AT Inc. or its affiliates. See terms of use of the Air Transat website.